Already have a Premium Air Fryer Eats Membership Account? LOG IN
Looking for support on the your air fryer journey? Need some extra encouragement to try new recipes or problem solve in the kitchen? This might be for you!!


Hello!
Yay! I'm honored that you're here! It would be MY PRIVILEGE to help & support you. I know it sometimes isn't easy to try new recipes or even new ways of cooking, but using our air fryer is one of the most worthwhile things I've ever done for my family and for myself.
Below, I'll share more details about what you can expect from the group. If you have any questions, please leave them in the comments below (often others have the same question!) and I'll get back to you right away!
xoxo,
Cindy
Air Fryer Eats Membership Group
WHAT: This is a private membership group that can be joined by paying a monthly membership fee.
COST: $4.99/month (cancel anytime!) that's right, for the price of a specialty drink or smoothie, you get ALL the benefits of a membership.
BENEFITS:
Premium Ad-Free Experience! Access to every recipe and resource on AirFryerEats.com WITHOUT ADS. This is an ad-free experience you get by being a member.
Weekly Meal Plan - sent directly to your inbox each week.
Automatic entry into a monthly member-only Air Fryer Focused giveaways.
50% off any and all of my e-books for the lifetime of membership.
Invitation to a Bonus Private Facebook Group (capped in size, admin response in 24 hours or less, no drama, all air fryer focused)
Monthly Facebook live Q&A sessions (replays available)
Cancel anytime with no questions asked.
Lifetime membership pricing – the membership fee you pay will never go up, as long as you're a member you're locked in at that price.
WHO:
This is best suited for:
– PEOPLE WHO LOVE FOOD!!! Ok, you don't have to be a foodie, but if you want to learn how to use your air fryer, I think we could be friends 🙂
– In Process: Those currently learning how to air fryer and looking for support & community from like-minded friends.
– Through the Woods: Those who have gone through the process (I'm calling on YOU air fryer experts!) and would like to share what they've learned by supporting & encouraging others.
– Supporters: Anyone who would like to support our site!(whether they use the group or not 🙂
Join the $4.99 MONTHLY MEMBERSHIP HERE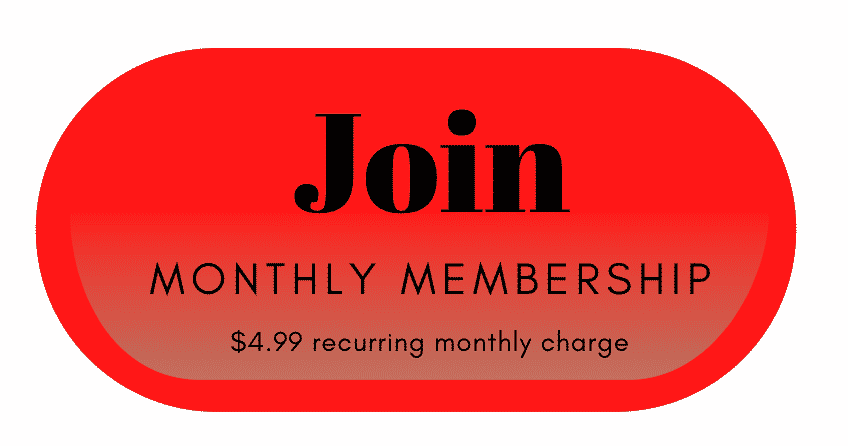 **Note: this is an ongoing monthly membership for $4.99/month (cancel anytime), but we continually do different challenges, cookbook studies & areas of focus to keep the air frying momentum going!
AND, with the support of this INCREDIBLE community behind you, we know you'll be successful— even if you've failed at air frying in the past! I truly can't say enough good things about this kind and encouraging group. If you need someone to cheer you on and provide support, we're here for YOU!
This group is about KINDNESS and SUPPORT. We will not tell you to "just google it" we will give ideas and provide support!
Cancel Anytime! Join, take a look around. If you like it, keep it. If not, cancel ANYTIME! No hard feelings 😉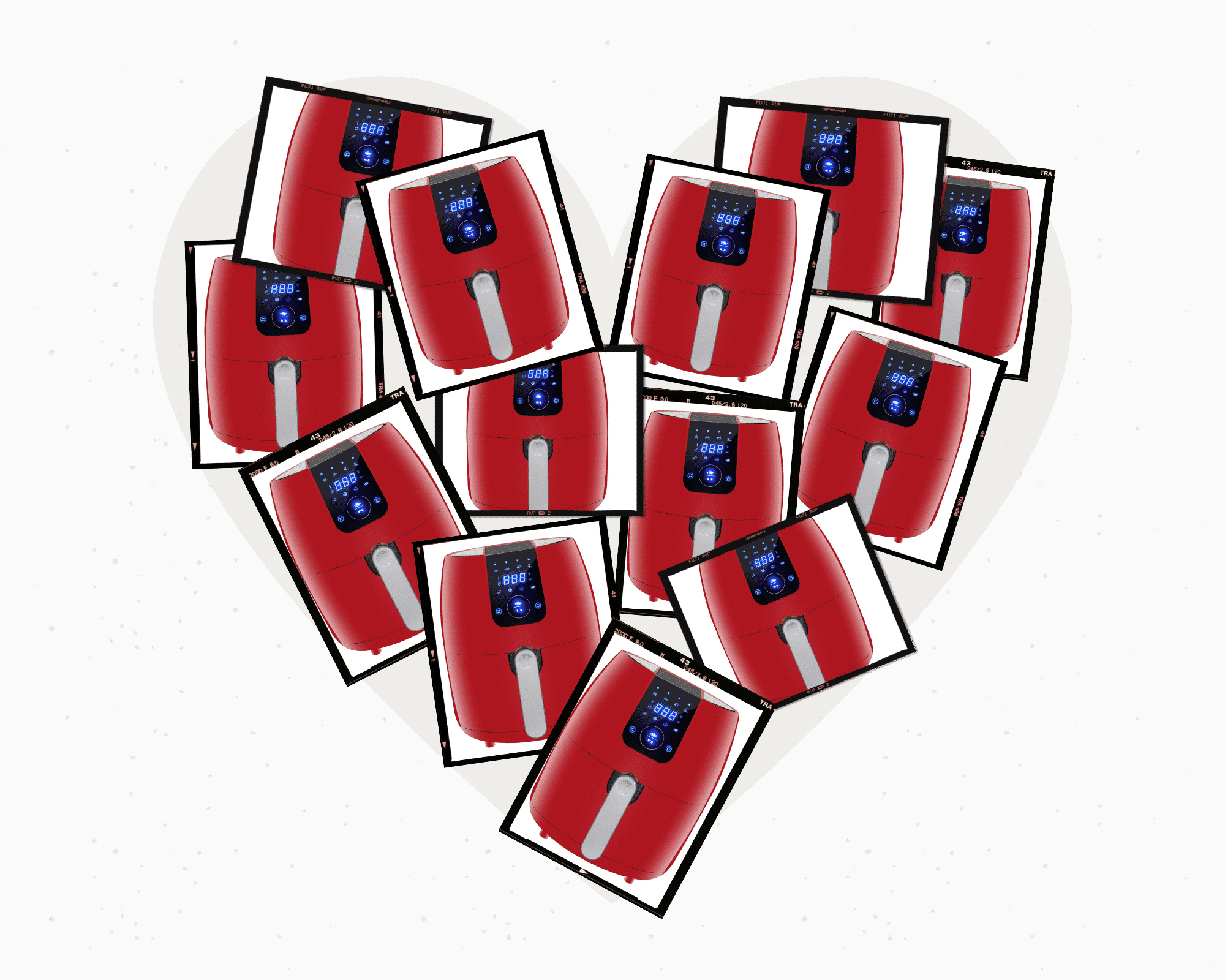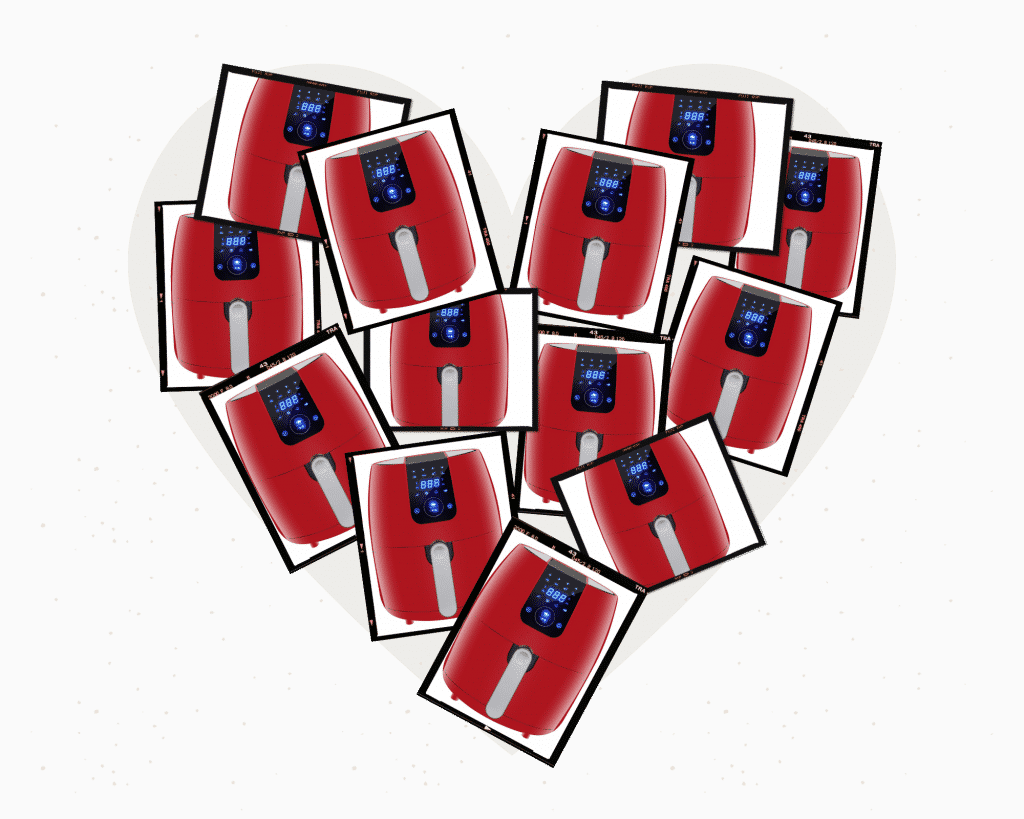 More questions?
Why are you charging for this group?
Main reasons:
1) To limit the size and attract those who are currently on the air fryer journey and not still in the information gathering stage.
2) So that I can dedicate as much time and attention to it as possible! I want to take it back to the original days of our small interactive group and provide you with MEGA support!
**The small fee helps to pay for the administration of the membership portion of the site and facebook as well as added software costs.
What if I can't afford it?
We'll still continue to offer new recipes on our site (without a login) and in our free facebook groups. We hope we can support and encourage you there! 🙂
What can I expect in the Bonus Facebook Group?
Support for those learning how to use their air fryer and for those trying new recipes.
Support provided in a private, personalized environment via a Closed Facebook Group. (Our membership group will be

capped in size

, so your interactions can be more personal.)
The ability to share your progress & wins (we CAN'T WAIT to celebrate with you! And YES we want to see pictures of what you are making!)
The opportunity to ask questions specific to your experience (post pictures, or just describe the dilemma and we'll all offer ideas & support) - All communications in the facebook group will be answered in 24 hours or less.
Why Email and Facebook?
We put A LOT of thought into the best place to host this group. We landed on having ad-free access to our website while using EMAIL and a bonus Facebook Group.
What if I'm not on Facebook?
If you are not on Facebook and don't want to create an account, you will still be emailed the weekly menu plans, your name will be entered in the giveaways and you'll still get the 50% off of all our ebook bundles. You will also have ad-free access to our website.
How do I access the Facebook community?
Once you sign up you'll receive instructions on how to request access to the private Facebook group. If you don't currently use Facebook, you can create an account without any details or friends and access the group that way.
Will you still share recipes with us?
Of course! Just like in our other groups, I will still share recipes that we create and ones that I find that are delish! The recipe content in this group is not exclusive. We will have a variety of recipes: Meat, Vegetarian, Vegan, Gluten Free. It will be a mixture.
Do you offer refunds?
We do not offer refunds, but you may cancel at anytime and your access will end at the end of the month.
When will my membership renew?
Membership will renew each month on the same date that you joined. So if you join on Dec 5, it will renew on the 5th of each month. Cancel anytime!
How is Payment Processed?
Payments are processed through a monthly recurring credit card transaction. We used to accept payments via paypal but we can no longer accept paypal.
Other Questions?
Please leave a comment below and we'll try to respond right away! Thank you for considering the membership group and I can't wait to get to know you better in the group!
What's next after you join?
You'll be re-directed to a welcome page with a link to the Facebook Group where you can request access using the email address that you registered with.
You can also find the Facebook Group Here: www.facebook.com/groups/AirFryerEatsPrivate/
(Again, you'll have to complete the membership sign up to receive access and to see the posts in the group!)