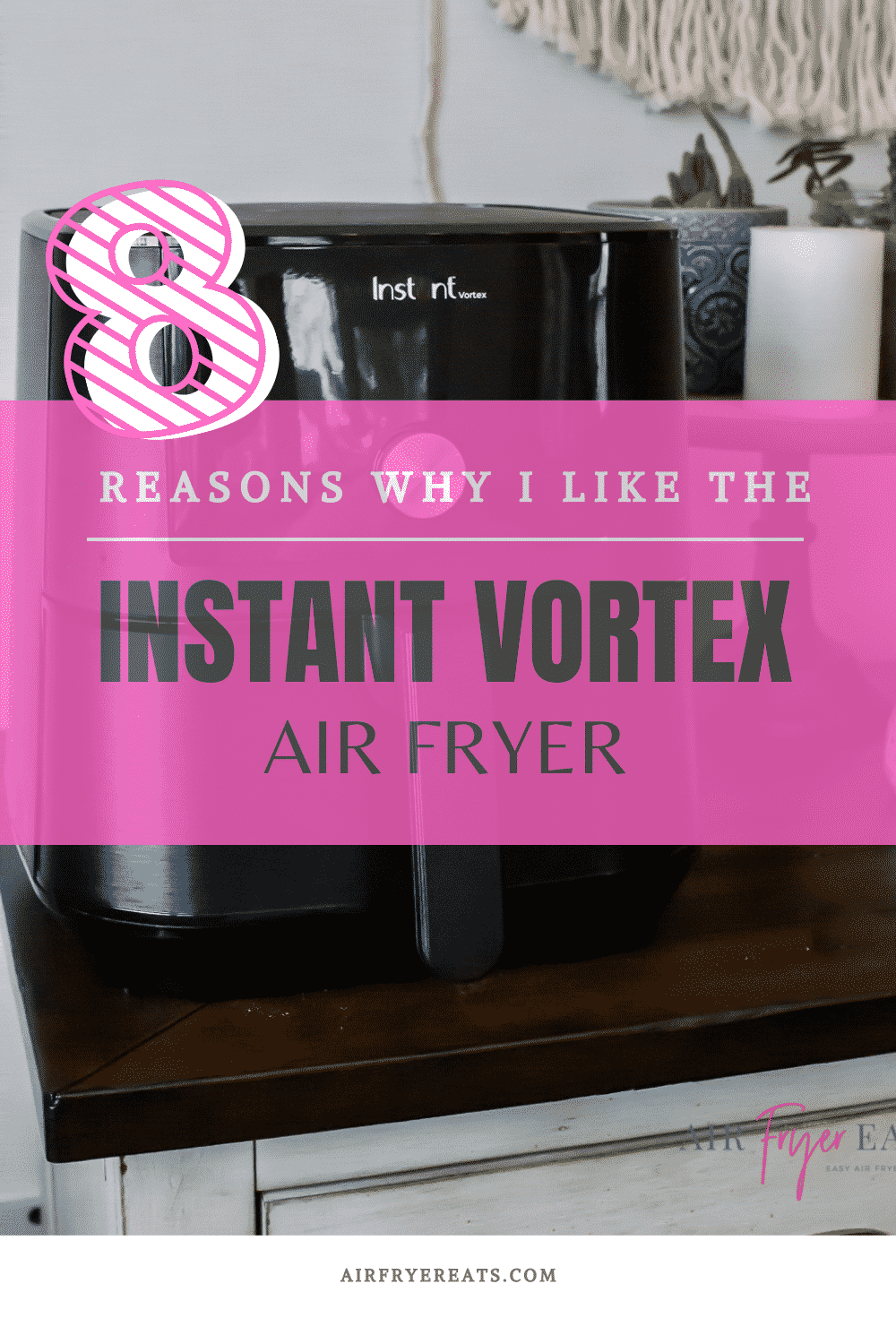 Got your eye on purchasing the Instant Vortex Air Fryer? We understand that! Check out our Instant Vortex Air Fryer Review to help you make that decision!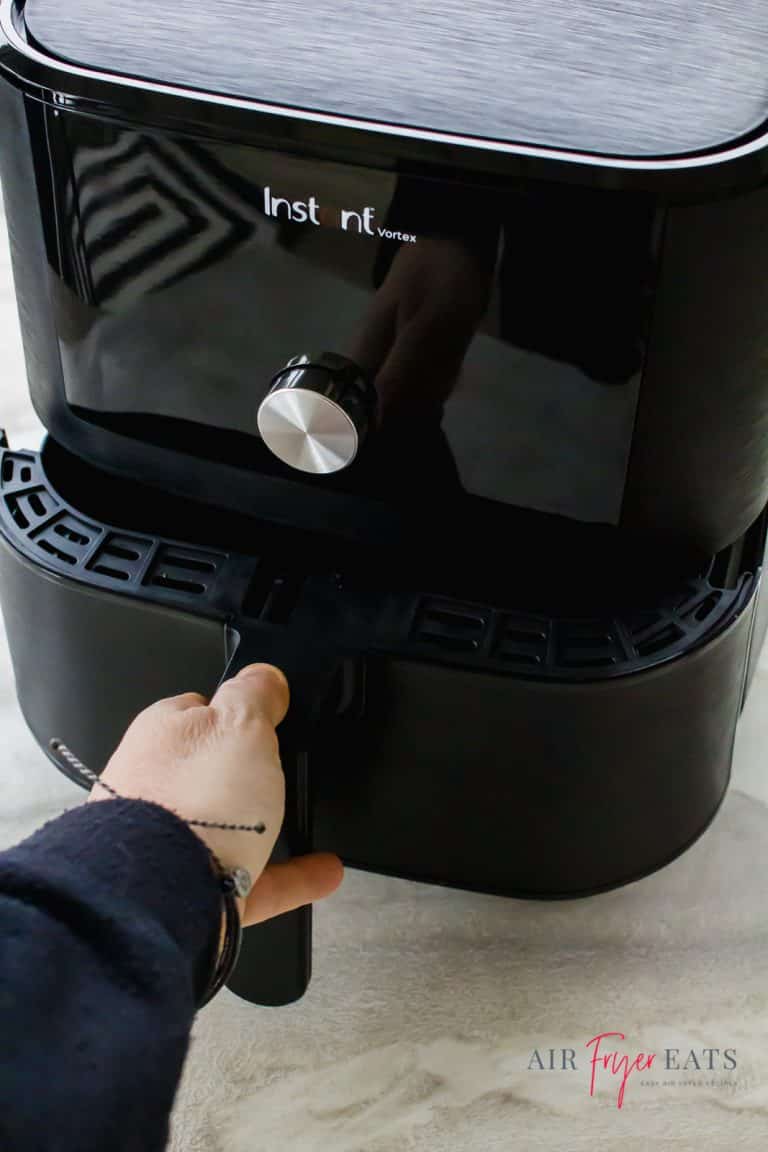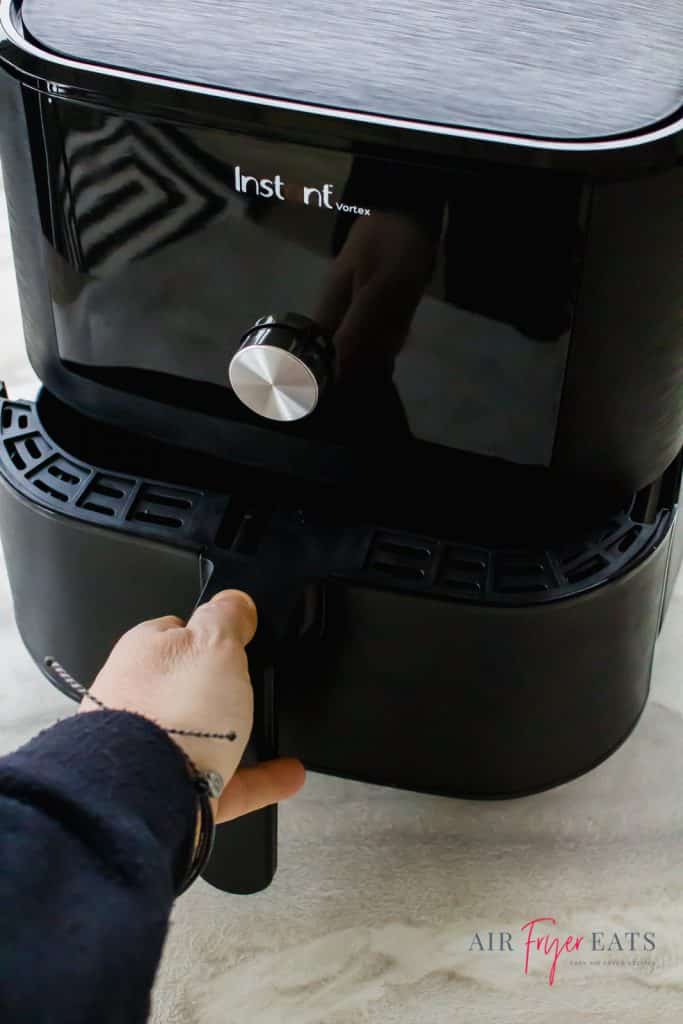 INSTANT VORTEX AIR FYRER REVIEW
I was drawn to the instant vortex air fryer because so many people in my air fryer recipes facebook group rave about it. Thank you for Instant Brands for gifting me this air fryer to try!
Group members talked about how easy it is to clean. Seriously, that non-stick basket is everything when it comes to cleaning!
They love the crisper plate that is used in the basket instead of a separate second internal basket.
They loved how it crisps up food. It makes food SUPER crispy!
Members loved the various functions it has: Air Fry, Roast, Bake, Reheat
They loved how the controls are very simple, easy to ready and easy to use.
It is a good size. It does not take up a lot of room on your counter AND you can fit big items in it like a whole chicken!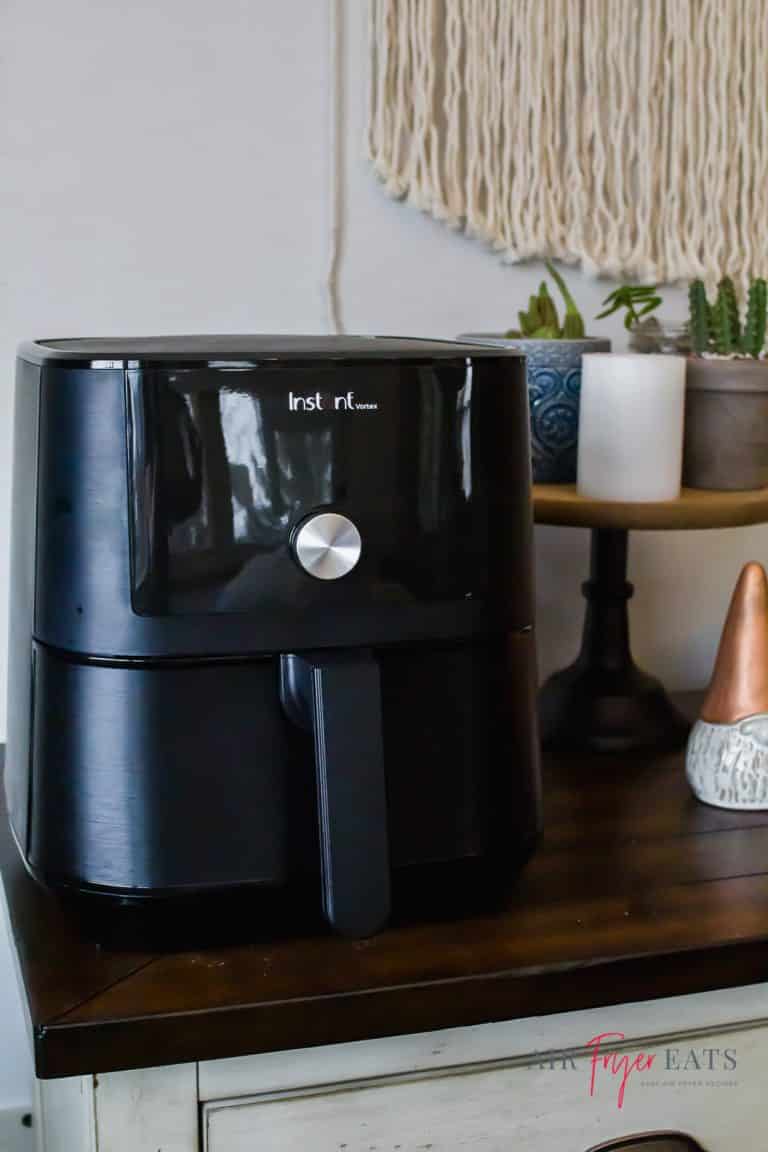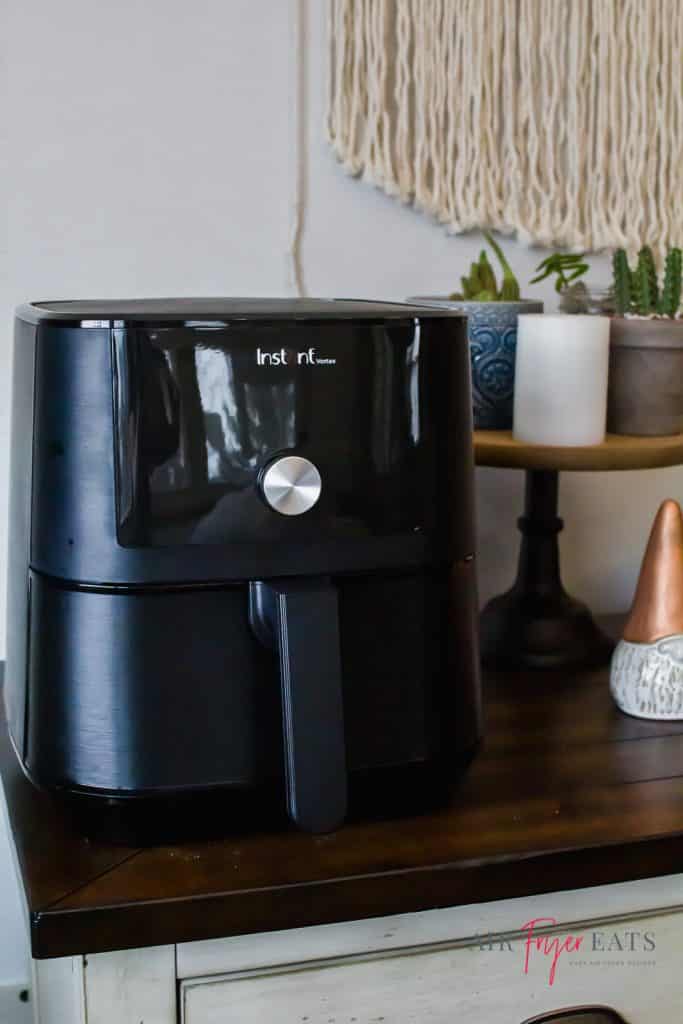 WHY DO I LIKE THE INSTANT VORTEX AIR FRYER?
Honestly, many of the same reasons the air fryer recipes facebook group members talked about! Here are my top eight reasons I like it.
It is simple - Some may argue that as a con, but truthfully, most of us just want something that is easy to use. It is easy to read and change increments on the touch screen. If you want more bells and whistles you can go for the vortex plus.
The basket is roomy - the basket is a nice size. With the crisper plate in the bottom it allows for extra room on the sides. You don't see this with units that have a double basket.
Clean up is a breeze - Seriously, this non-stick basket is everything. While not dishwasher friendly, I didn't have any trouble cleaning the crisper plate or air fryer basket with soapy water!
It has reminders - I appreciate the beeps that remind me to flip my food or to shake the basket. Goodness knows, I get busy in the kitchen and need a couple of reminders!
It has auto preheat - This is new for me. Typically, I am not a preheat fan, but this is converting me. Yes, I do need to lessen the cook time for most recipes when using preheat, but I am liking the results. The auto preheat, forced me to try the preheat function on foods I've never used it before. I think I am a preheat convert!?
Degree increments - I like that the instant vortex air fryer gives a wide range of degree options. Many air fryers skip degree settings by 10, which can make following some recipes hard. This air fryer changes degrees up/down by 5's.
It looks good - the shape and design of the instant vortex air fryer is sleek and stylish. It fits well into any kitchen!
The price is right - This air fryer comes with a brand name you can trust and also comes at an affordable price point. That's a win in my book.
It is pretty hard to think of something that I "didn't like. If I had to pick something and believe me, I am stretching for this one...it would be the volume of the beeps.
The beeps on this model compared to other air fryers I've tried is quite loud. But, I do not have sleeping babies any more, my pets seem tolerable, so it not really that bothersome.
The first thing I did was give my Instant Vortex Air Fryer a cooking test, just like the manual tells you to. The manual also points out that smelling a strong plastic smell is completely normal and non-toxic.
It indicates the smell will go away after a few uses. I did my test run of the empty air fryer to help flush out the smell.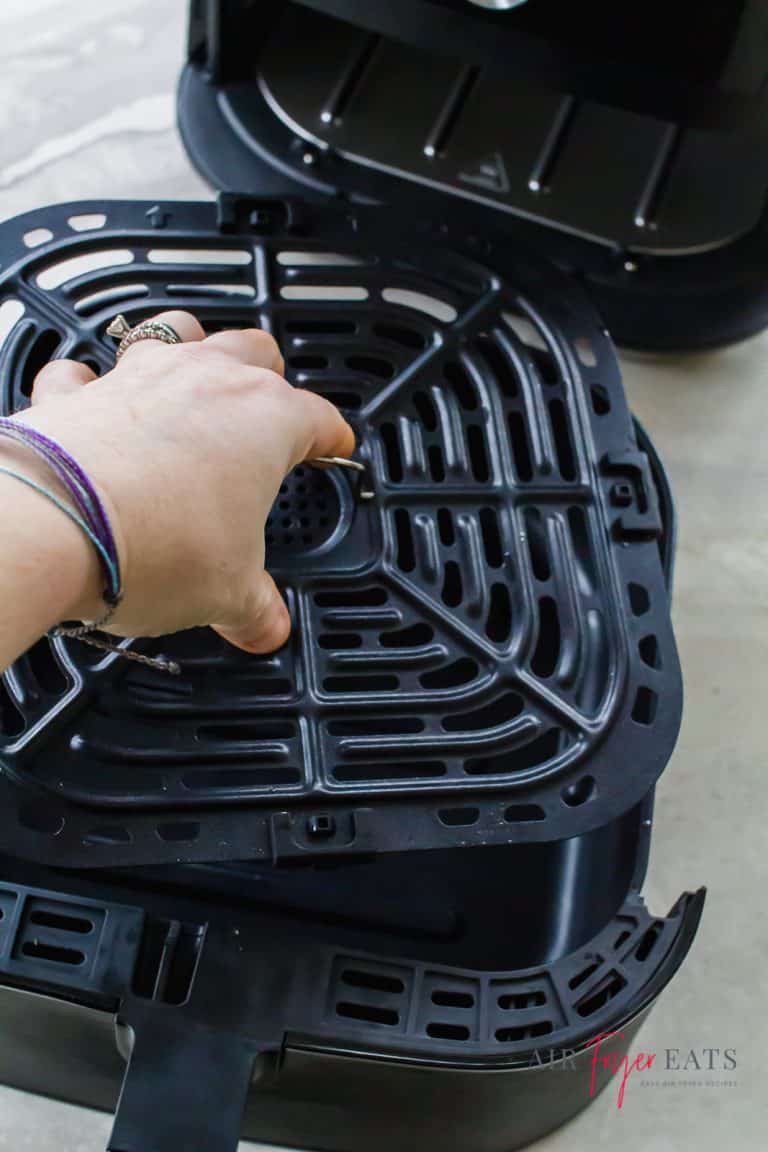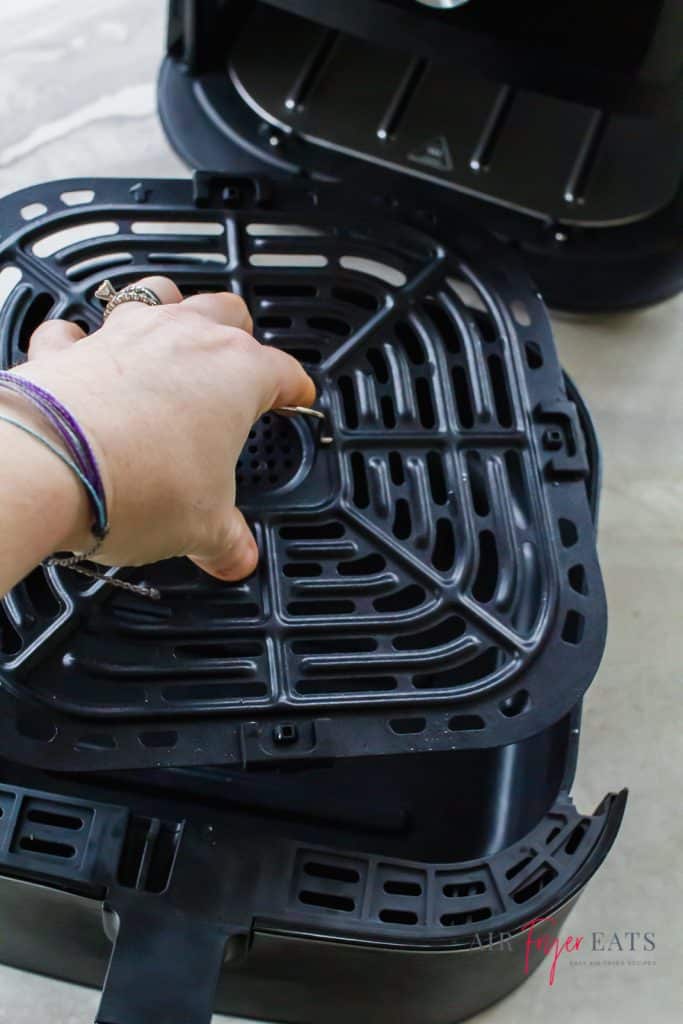 HOW DO I GET RID OF THE SMELL IN MY AIR FRYER?
For the second test run, I put an oven safe dish (filled with water and lime slices) in the basket. I ran the air fryer at 400F for 8 minutes. This really helped the smell go away.
DOES THE INSTANT VORTEX MAKE FOOD CRISPY?
The first food item I put to the test in the Instant Vortex Air Fryer was some air fryer tofu. I feel that I can get it pretty crispy with the other air fryers I have tried.
I was very surprised by exactly HOW crispy my air fryer tofu came out when using the Instant Vortex. This is literally the crispiest, I have gotten tofu! WINNING!
As you can imagine, I was super excited that the first thing I tried in the Instant Vortex was a success!
WHAT CAN YOU COOK IN THE INSTANT VORTEX AIR FRYER?
The options are nearly endless of what you can cook in the Instant Vortex Air Fryer. We've made air fryer jalapeno poppers, air fryer frozen steak fries and air fryer frozen hamburgers.
Overall, I think that the Instant Vortex Air Fryer is a solid choice for beginner air fryer and expert air fryers. This machine offers a lot at a very reasonable price.
I've found when it comes to air fryers you generally get what you pay for. If you can find one around the $100 range, they are generally good units. This one flexs in price but Amazon seems to generally stock it for around $100.
If you are looking for more options in your air fryer but want to stick with the same brand, you can check out the Instant Vortex Plus Oven. It is available on Amazon and we will be sharing our review of that soon!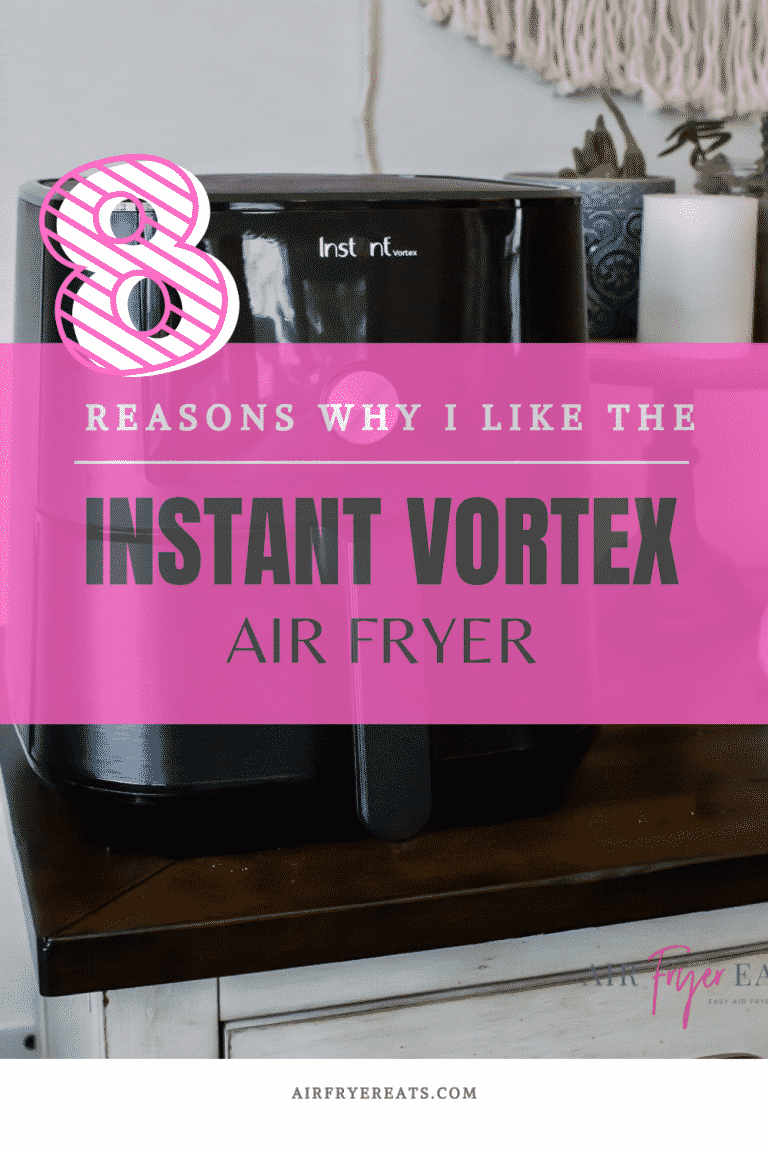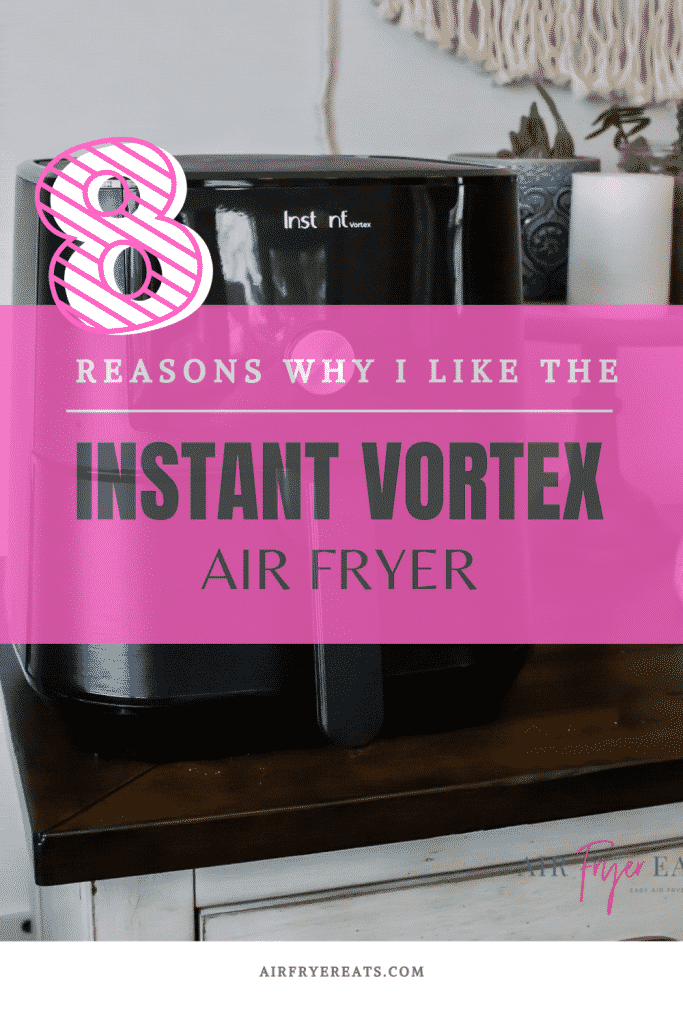 We also tried the Instant Vortex Plus Air Fryer Oven, we didn't like it as much but it did have some great points about it, if you are only cooking for 1-2. Check out our review.