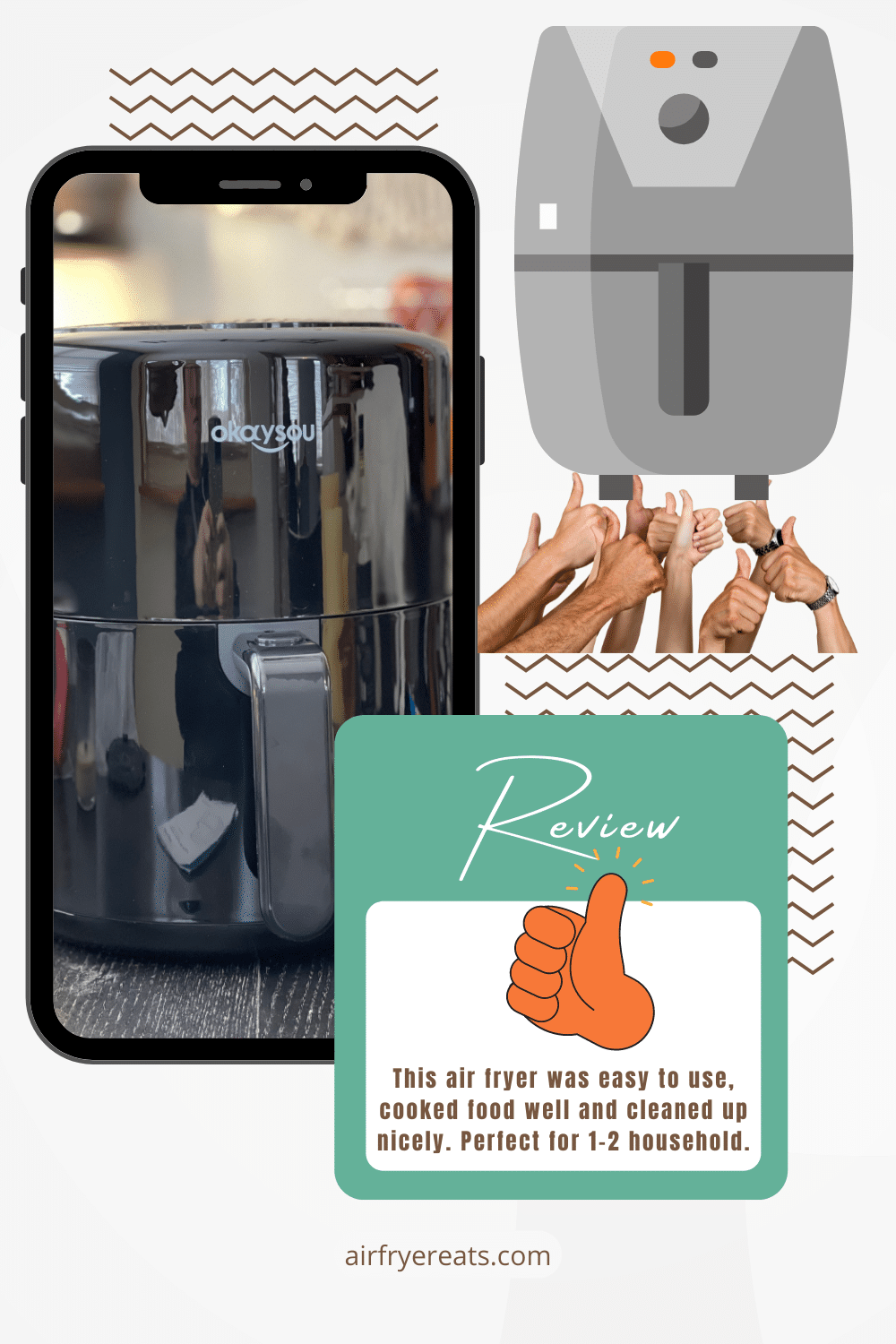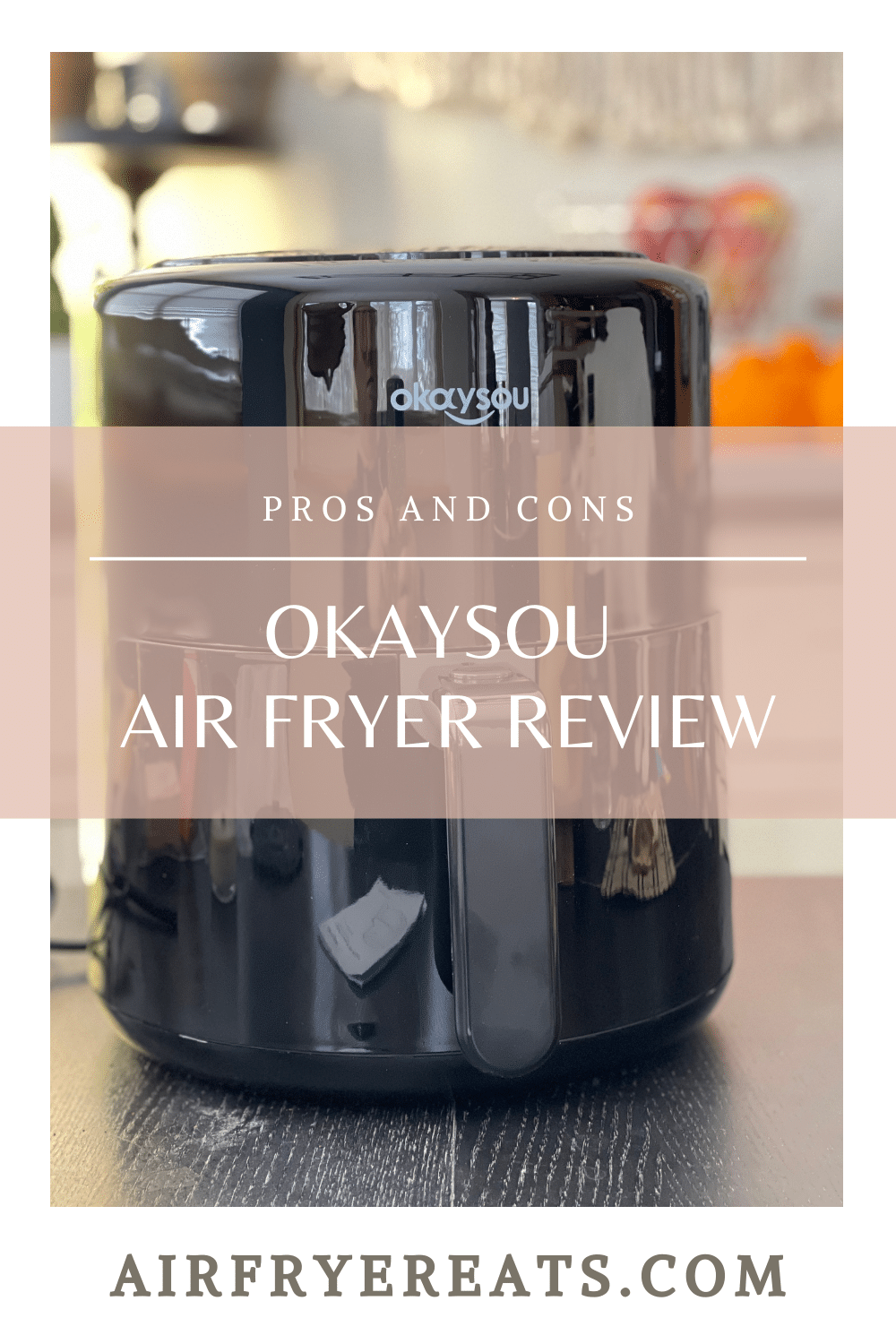 Looking at the okaysou air fryer to add to your kitchen arsenal? Check out the pros and cons of the okaysou air fryer!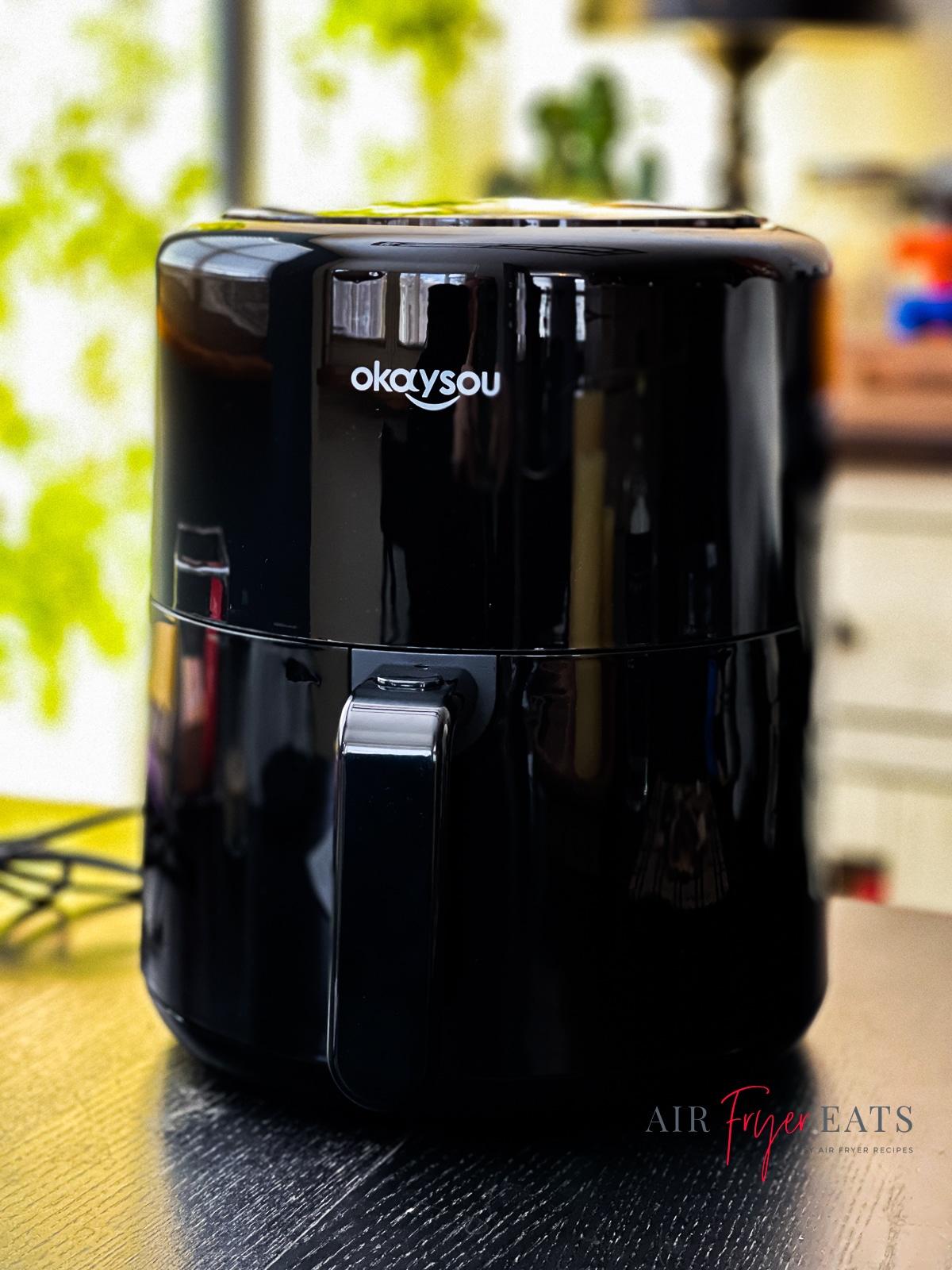 Let's talk about the okaysou air fryer
If you are looking to add the okaysou air fryer as the newest air fryer to your kitchen, let us share our experience of this air fryer with you! If you have been a reader for a while or follow along in social media, you know that our test kitchens get to try out all types of different air fryers. This time around we tested out the okaysou air fryer. Thank you to Okaysou for sending us this model to test in our kitchens!
Okaysou is most well known for their air purifiers, but they are stepping into the air fryer scene! The brand has been making some waves on TikTok as many air fryer lovers have shown the okaysou air fryer on their TikTok channels, Let's check out some specifics of the okaysou air fryer Dance 430.
Why you might like the Okaysou Air Fryer
Pro/Con: 4.3 quart
Pro: Compact size
Pro: Perfect for 1-2 people households
Pro: Touchscreen display
Pro: Easy to clean
Pro/Con: 8 presets
1500 Watts
Pro: Comes with a 2 year warranty
Pro: Inside tray, not a second inner basket
Pro Basket is dishwasher safe
Okaysou Air Fryer Specs
This air fryer is a 4.3 quart air fryer, which lands it in the upper end of the small air fryer category and lower end of the medium size category.
For reference, if you are cooking for a 1 person household or perhaps just want to heat up snacks for 1-2 people, then a small air fryer (or a medium air fryer) might be the right air fryer size for you. So along those lines you would be looking at making a single frozen burger in air fryer, a couple handfuls of air fryer tater tots or a couple of handfuls of frozen sweet potato fries. Also worth noting this is a great size for reheating leftovers!
A bonus with a small air fryer or a medium air fryer is that you do not have to sacrifice a lot of counter space. Typically, kitchens are full of appliances and adding a big appliance might not be a feasible option for some. Counter space comes at a premium, so we need to choose wisely.
The Okaysou Air Fryer does have a basket that comes out of the air fryer unit. In that basket is a bottom removable tray. Air fryers of this size either have that removable tray or a second inner basket. The inner tray on this air fryer is easy to remove and place back in.
The Okaysou Air Fryer vents out the top back, so be sure to consider that when selecting this air fryer. You want to make sure that you have plenty of space between the wall, cabinets and your air fryer.
The Okaysou Air Fryer has a digital touch display on top of the air fryer unit. It is easy to use. You are able to select from presets of: french fries, cake, steak bacon, chicken vegetables, fish and shrimp. You are also able to increase temp, decrease temp, increase time, decrease time, reheat, start, pause and end cook time with the touch of a digital button.
The Okaysou Air Fryer does not have an auto preheat. If you want to preheat before you cook, simply run the air fryer (empty) at 400F for 3 minutes.
The Okaysou Air Fryer is easy to clean! The best part is you can put the air fryer tray and basket into the dishwasher!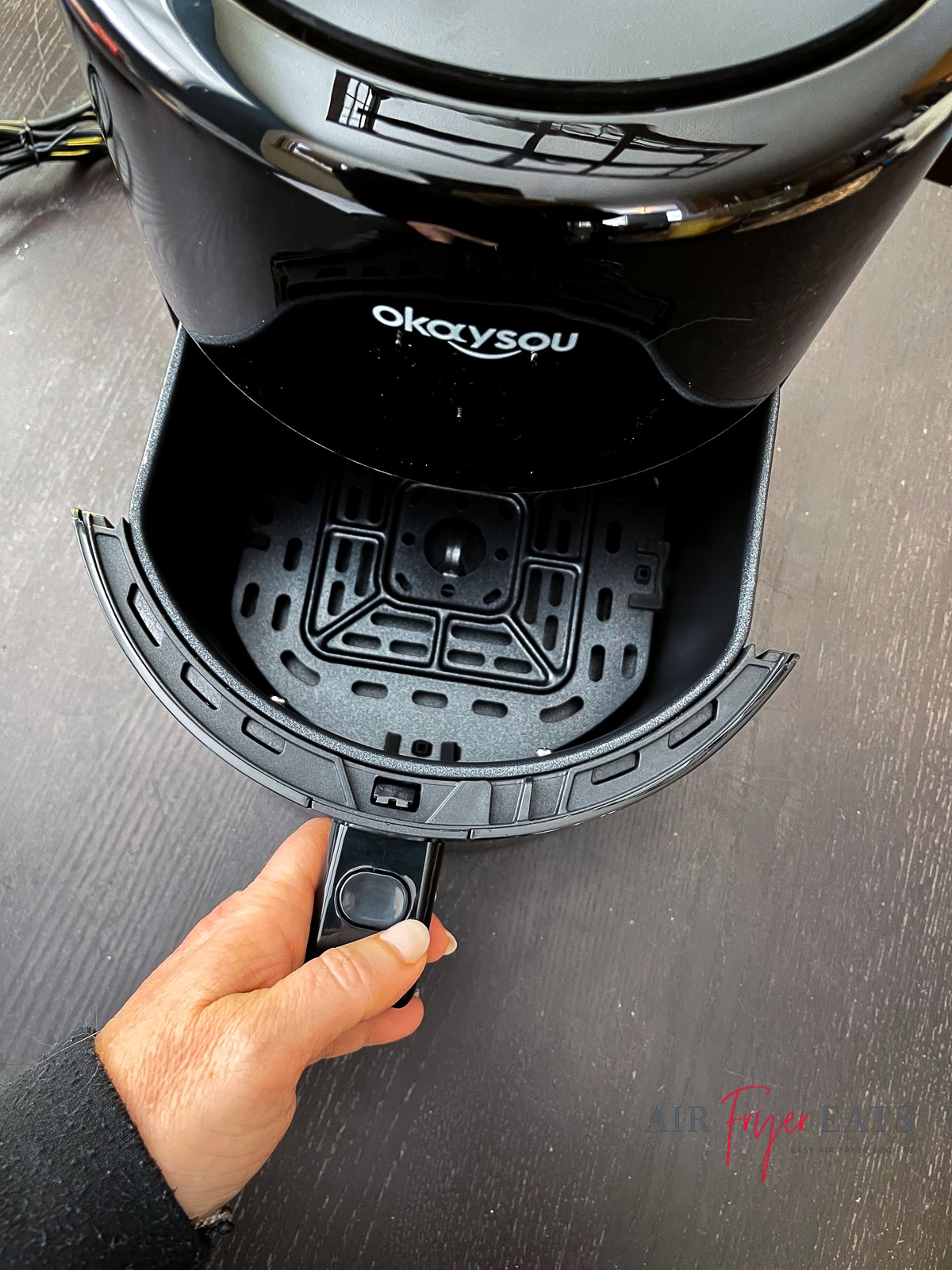 Where can I find recipes for my Okaysou Air Fryer?
We have 100's of recipes here on this website! You can check out our recipe index to select the category that you would like to see more of! For the recipes index, click here.
If you do not know where to start, we suggest air fryer pork chops (no breading), frozen hamburger in air fryer, bagel bites in air fryer, air fryer chicken tenders (homemade), air fryer banana chips and totino's pizza in the air fryer!
Ready to get an Okaysou Air Fryer?
Overall the Okaysou Air Fryer performed well. It seems to be a good size for a 1-2 person household. If you have a family of four, I do not think this will be big enough. It did have that new chemical smell like ALL the air fryers have, but after a few uses, that went away. The digital touchscreen was easy to use. After testing this across a few people on our team, we all give this one the THUMBS UP!
You can read more about the air fryer on the company's website, here.
You can read more about the air fryer and other REVIEWS on Amazon, here.
We would love to know if you have an Okaysou Air Fryer. If so, what do you feel are the pros and cons for this air fryer? Drop us a comment below.