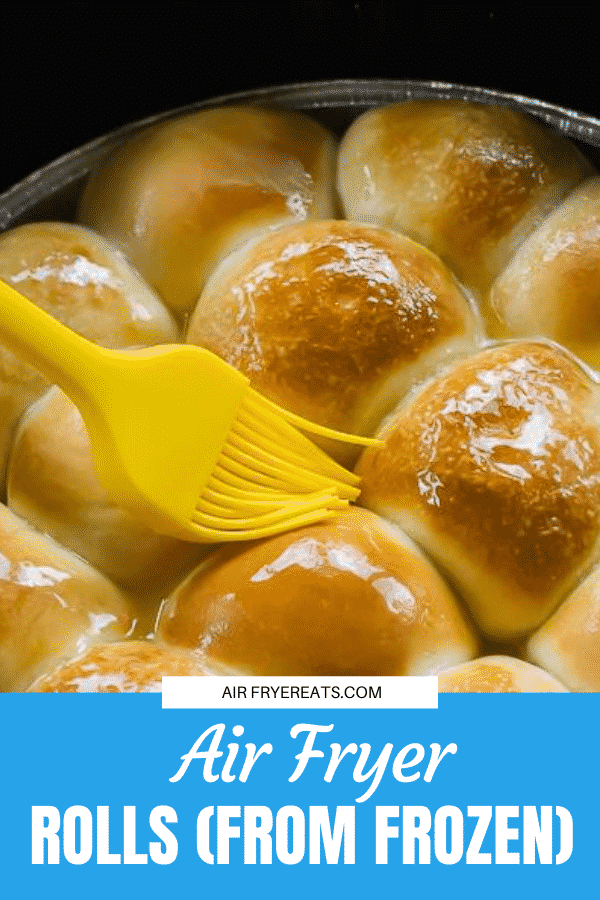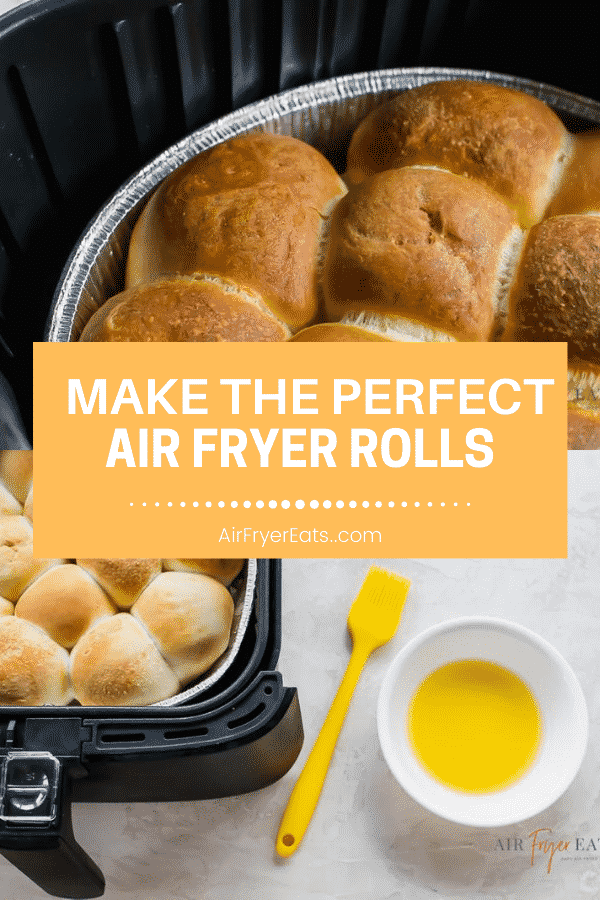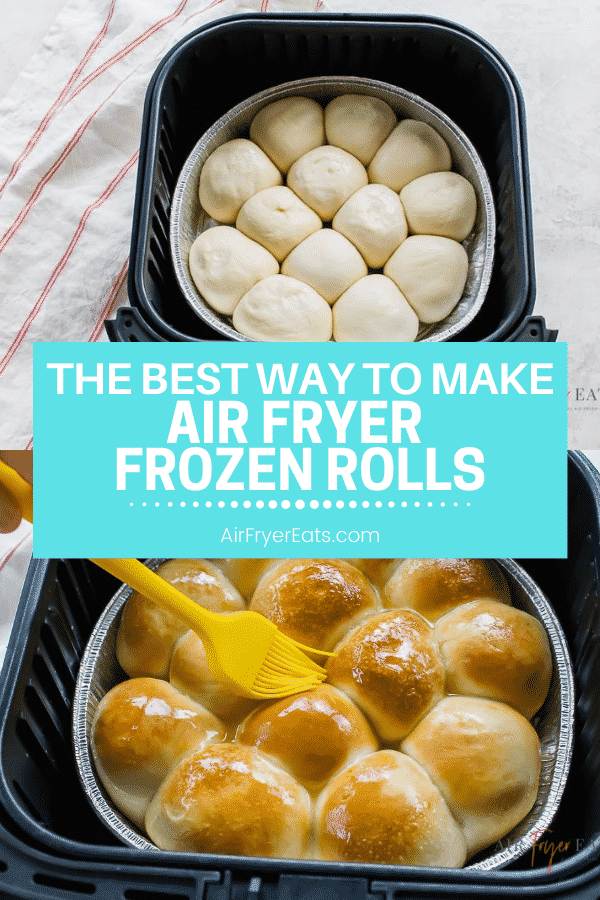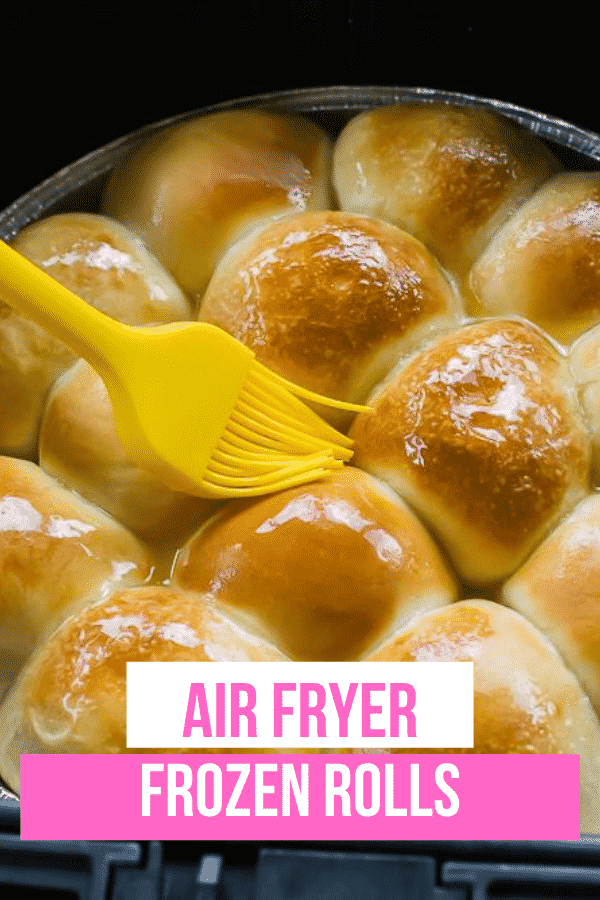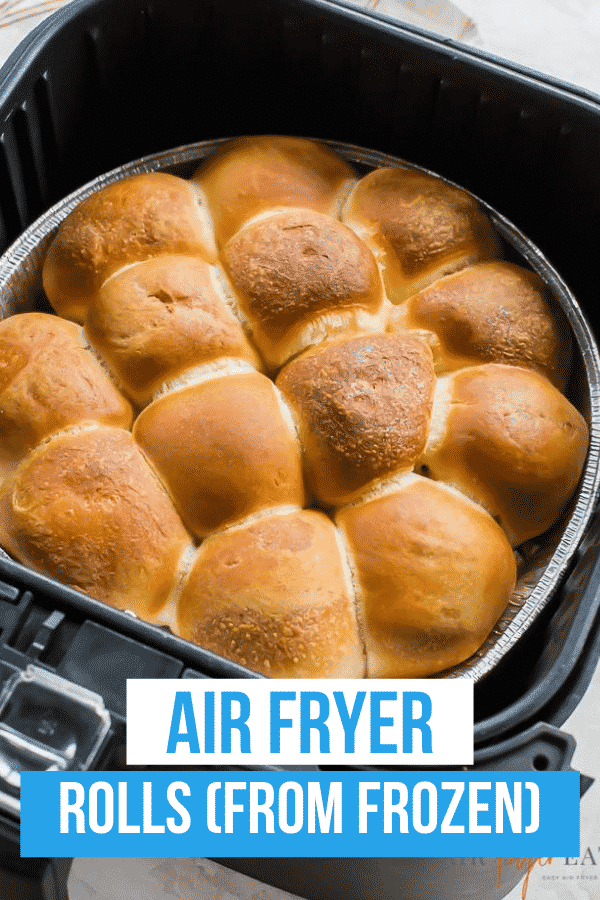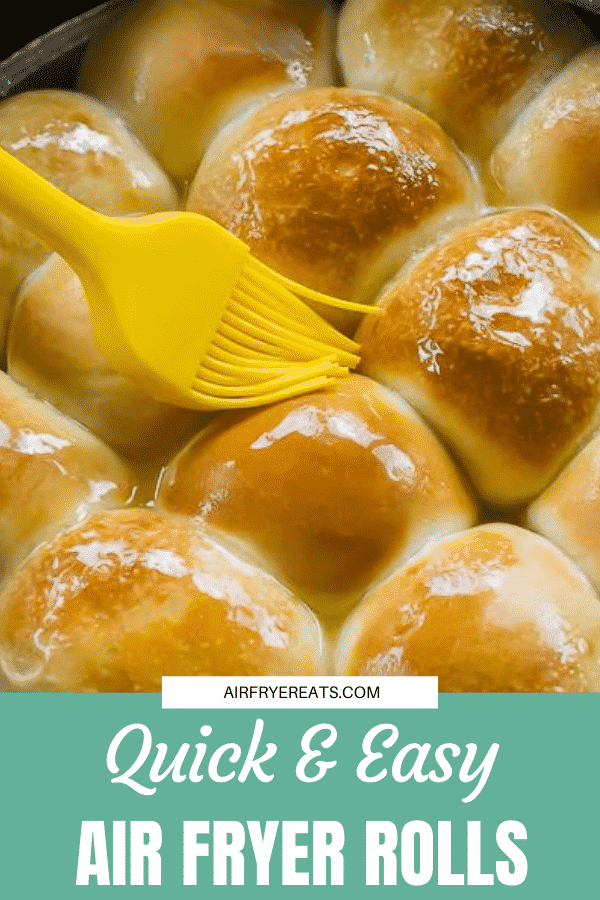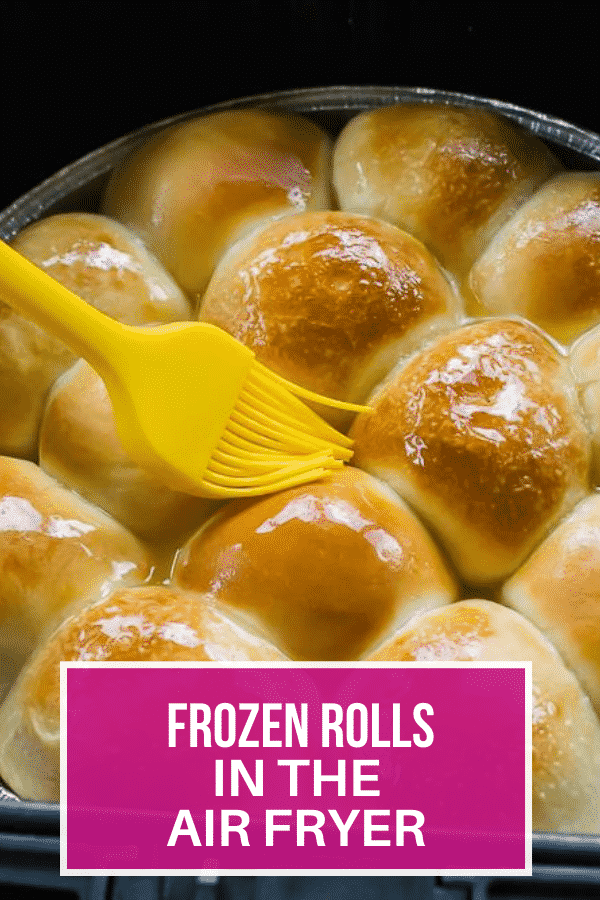 Making frozen rolls in the air fryer helps to make dinner easier! Pop the rolls into the air fryer and delicious golden brown rolls will appear!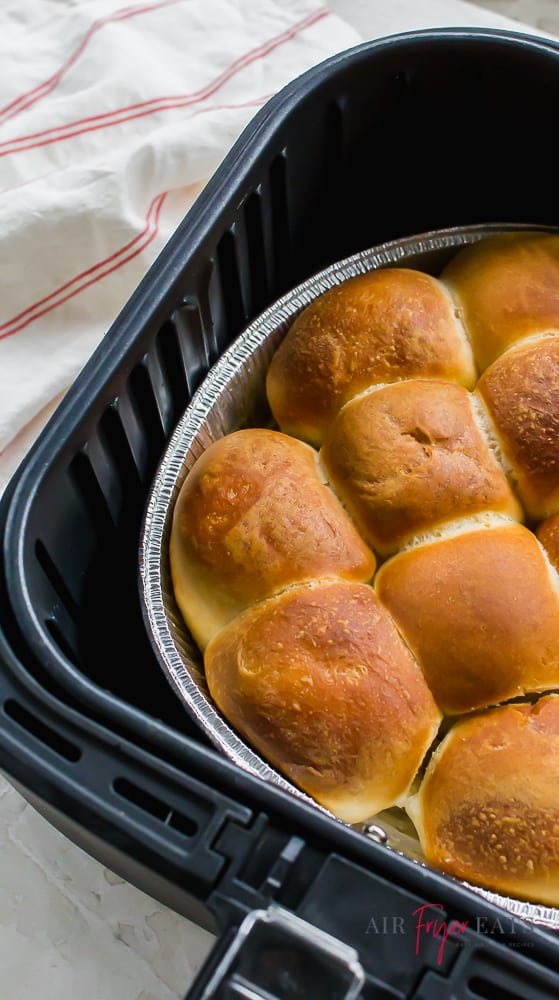 Think about how easy frozen rolls in the air fryer will make your holiday dinner or your Sunday Super? You don't need to heat up your big oven to make rolls, just pop them in the air fryer!
Big family dinners or holiday dinners require a lot of cooking. There are only so many burners on the stove and so much room in the oven.
It is time to start to think about how you can use other kitchen appliances to help you with big family dinners. Think about how you can use your air fryer, your instant pot or your slow cooker!
If you are already thinking about making a big family dinner or a holiday dinner, you need to check out some of our traditional holiday dishes made in the air fryer: Air Fryer Creamed Corn Casserole, Air Fryer Apple Crisp, Air Fryer Green Bean Casserole and Air Fryer Spiced Apples.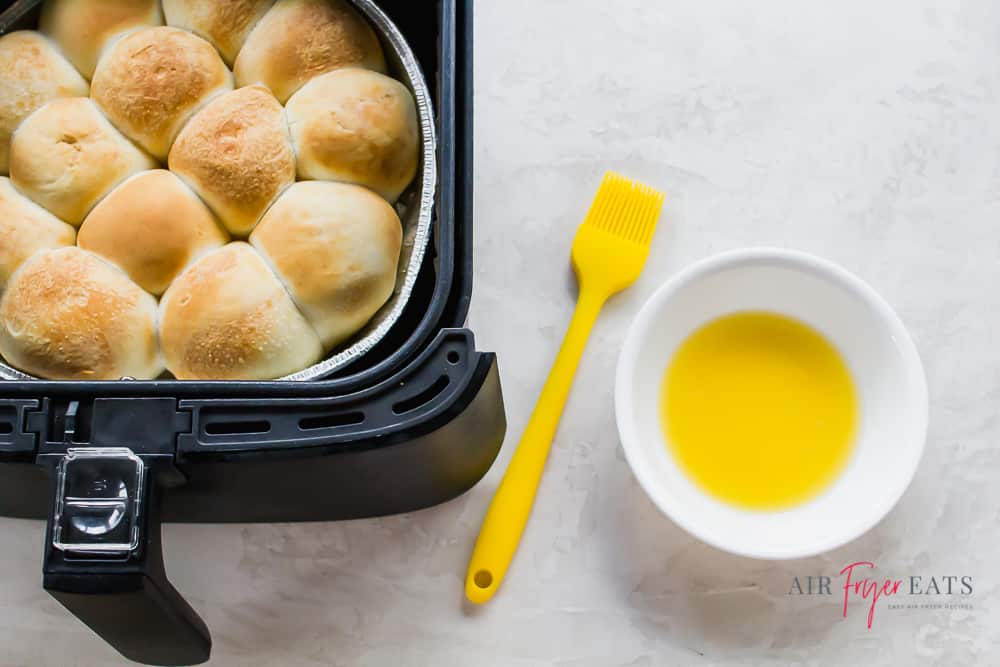 For this recipe, we used Rhodes Frozen Rolls which are pretty easy to find. We have experimented with them a few times and they work well in the air fryer.
We like that these rolls rise before air frying. While we used this brand, you can certainly your use favorite brand.
The cooking time may vary between brands, but you have a great starting point to jump off of when preparing air fryer rolls! You can also use our Air Fryer Calculator to help you along the way.
The air fryer calculator allows you to put in the oven temp and time, then it calculates a starting temp and time for your air fryer. It is so easy!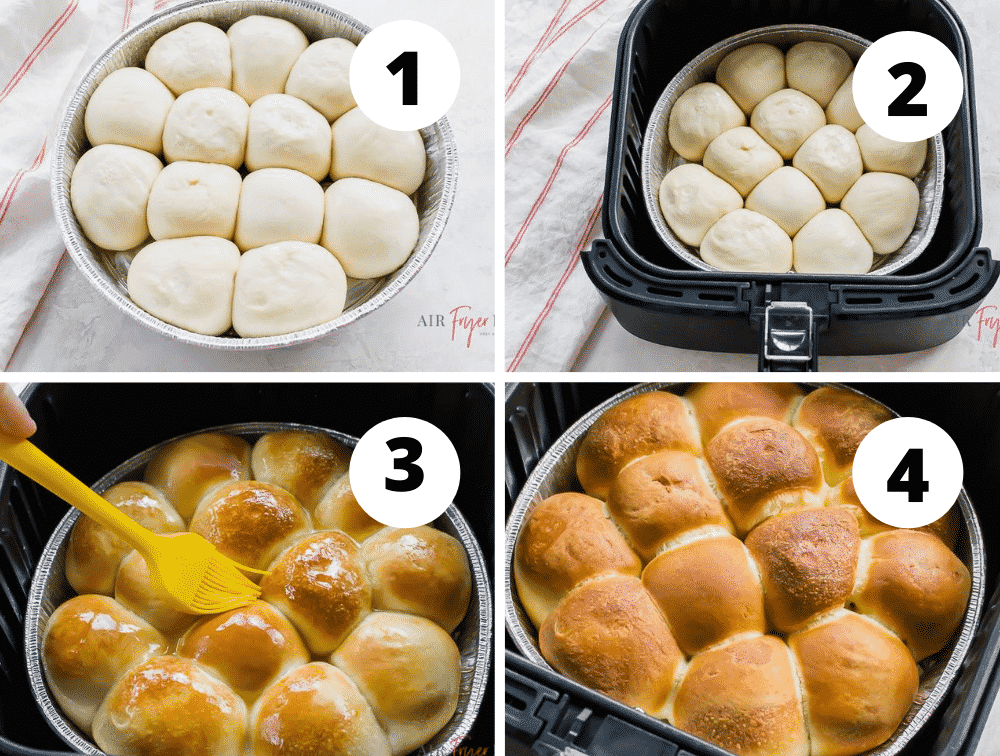 HOW TO MAKE FROZEN ROLLS IN THE AIR FRYER
First, allow the rolls to rise if needed. The frozen roll package will tell you if this is needed and how to do it.
Air fry the frozen rolls at 350F/176C for 5 minutes.
Melt 1 T of butter. Remove the rolls from the air fryer, gently brush the melted button top of the rolls.
Return the rolls to the air fryer and "air fry" another minute until golden brown.
Remember, times may vary per brand you use. Never be afraid to open the air fryer and check on your food!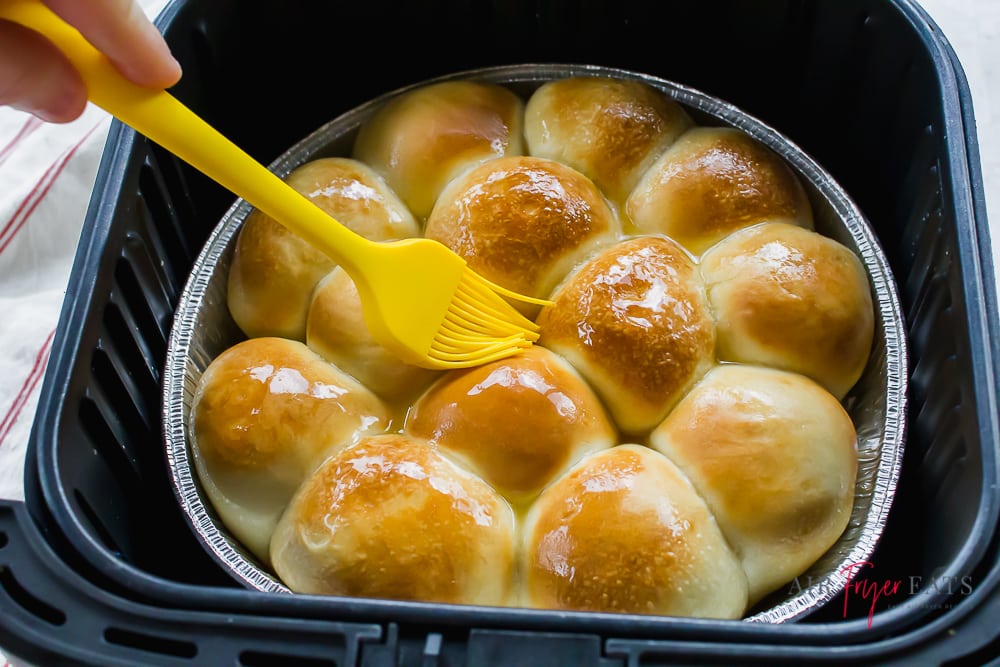 This rolls were thawed because they had to rise. If you have a completely frozen roll that doesn't requiring a rise, I would suggest that you start your air fryer at a lower temperature and increase the minutes.
It might be a little tricky at first, but if you check on the rolls and make adjustments as you go, they should turn out. Then you'll know exactly what to do next time.
Using your air fryer can be fun, there are so many recipes out there. Each air fryer runs a bit different but with some trial and error you will be an expert in no time.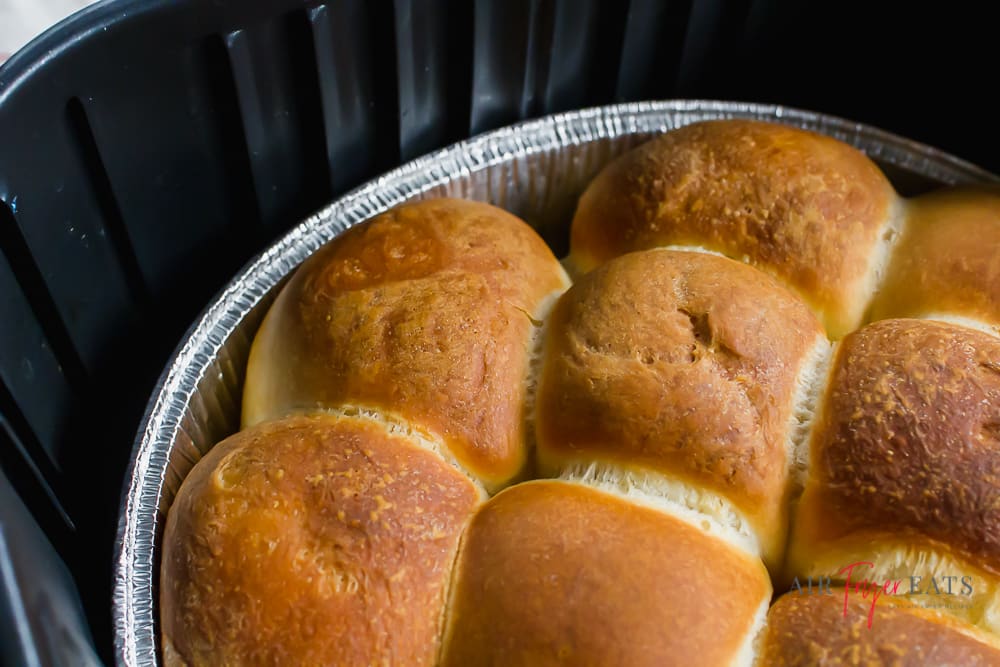 Pro Tip: This recipe can be made in the air fryer unit with a basket or the air fryer oven. If you are using the air fryer oven, use the middle rack and select the "Air Fry" function.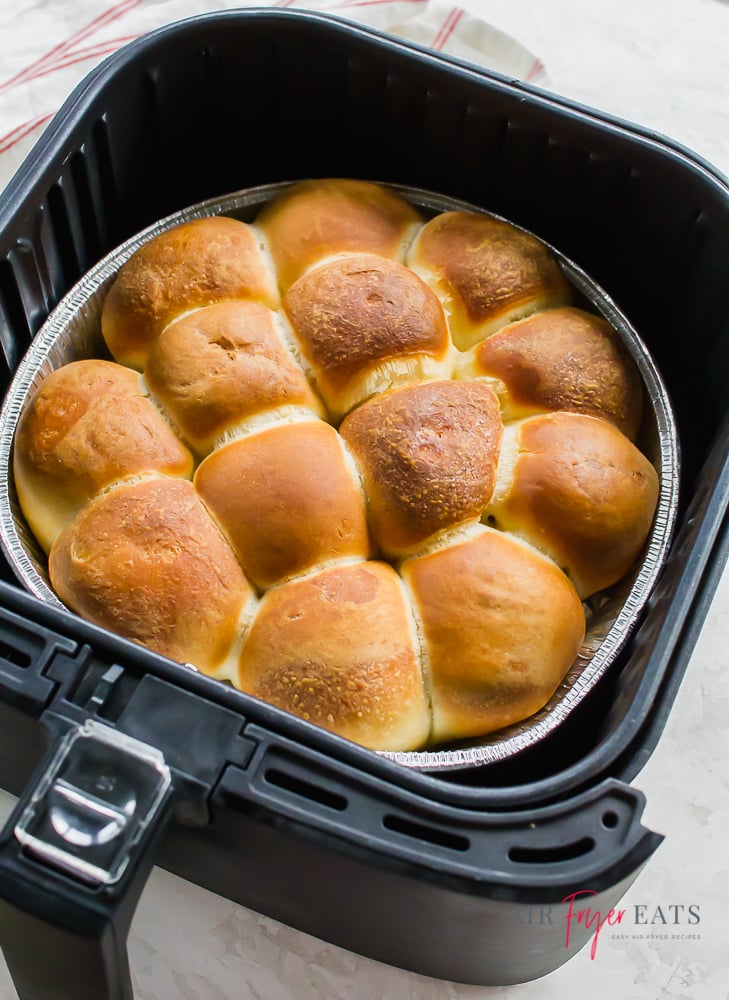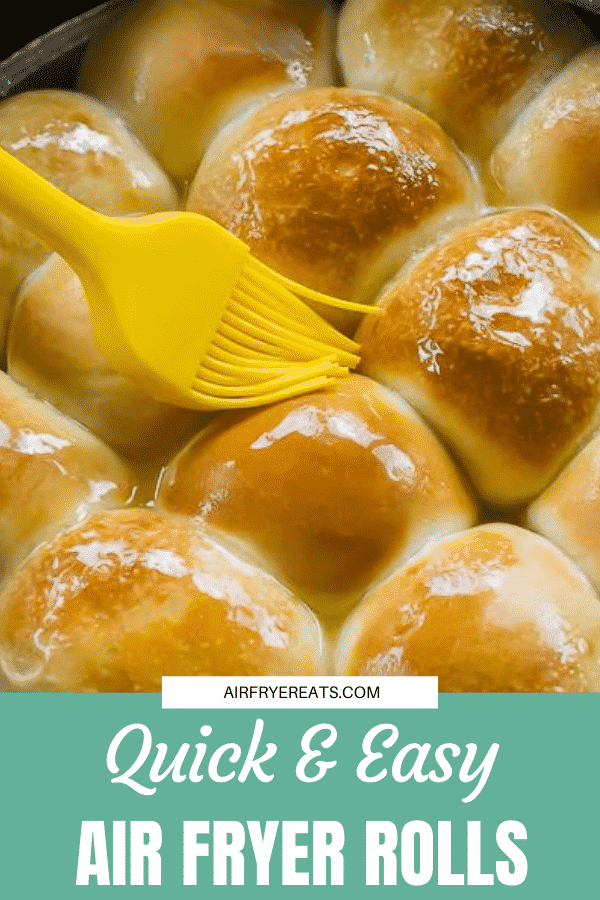 Have you made this recipe? Please leave a comment AND rating below! It helps other readers! Be sure to tag @AirFryerEats on instagram, if you share a picture on the gram! Let's get social, you can follow me on Youtube, Instagram, Facebook, Pinterest or join one of our Air Fryer Facebook Groups: Air Fryer Recipes, Air Fryer Recipes for Seniors and Gluten Free Air Fryer Recipes. Don't forget to subscribe to our EMAIL newsletter.