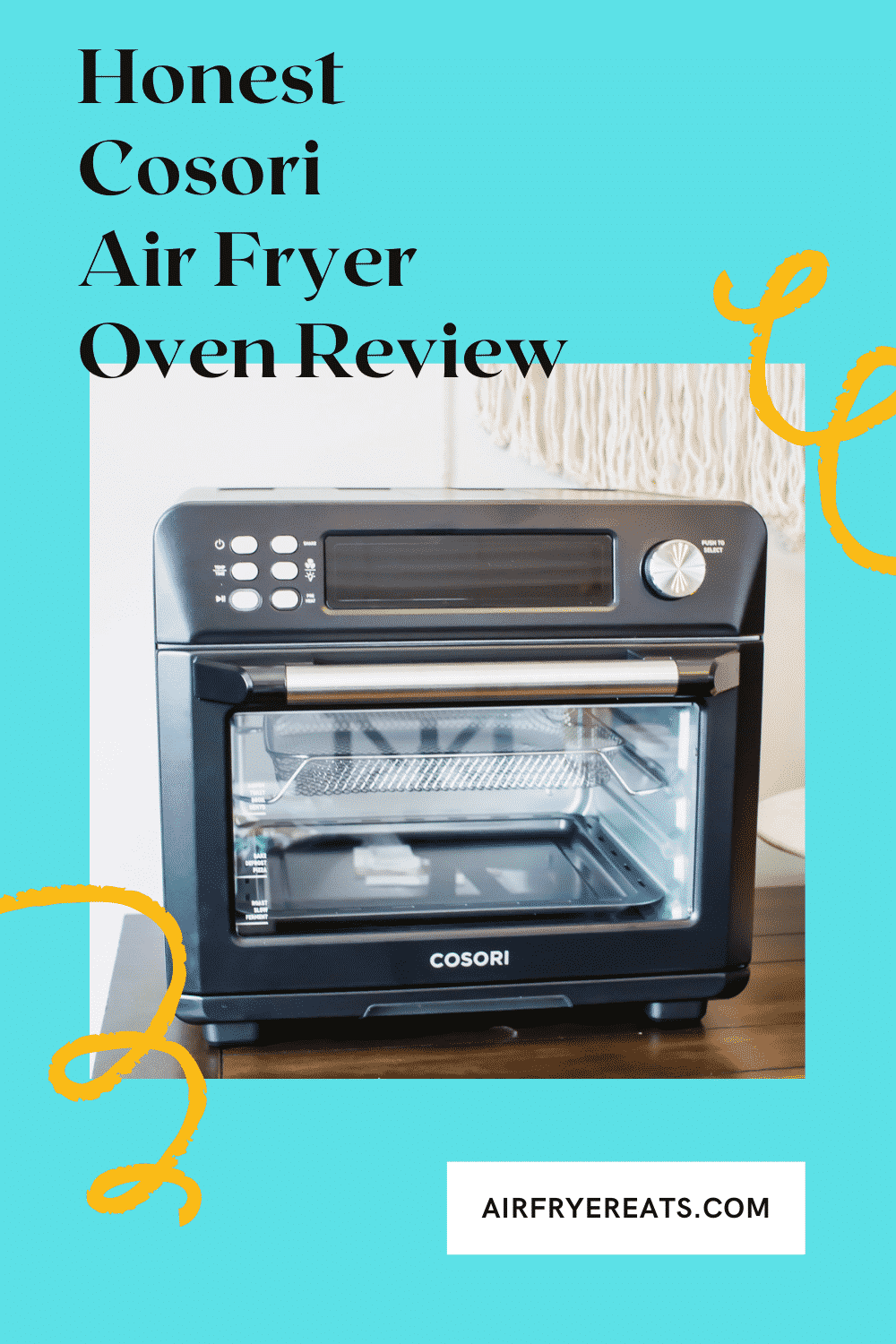 This Cosori Air Fryer Toaster Oven Review shares the pros and cons we've discovered about the unit since testing it. Cosori Air Fryers are becoming very popular, see if this air fryer is right for you!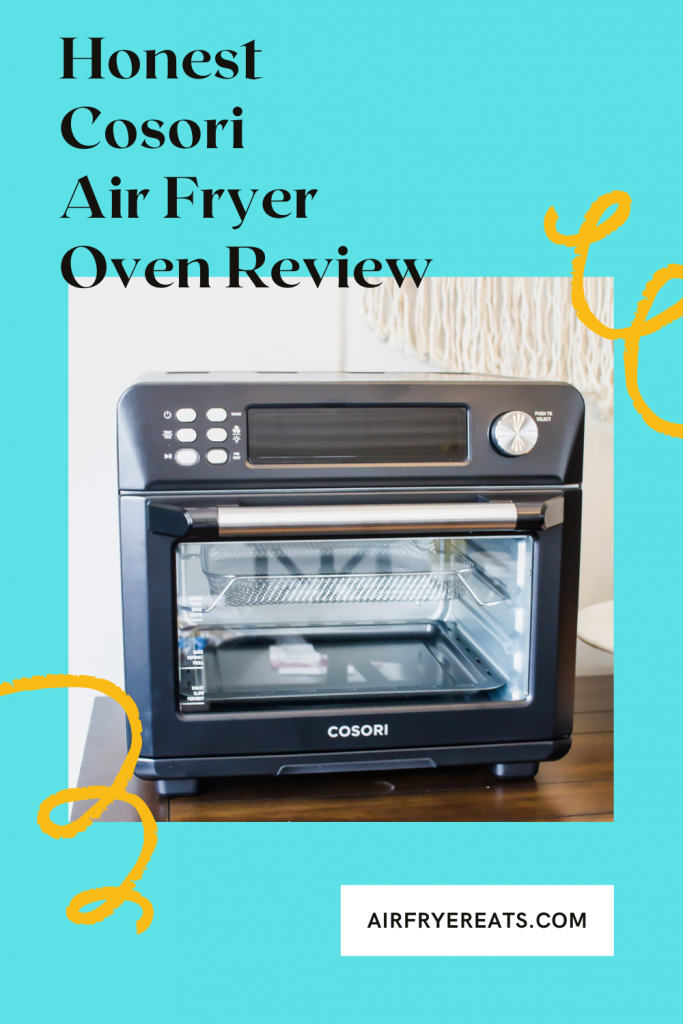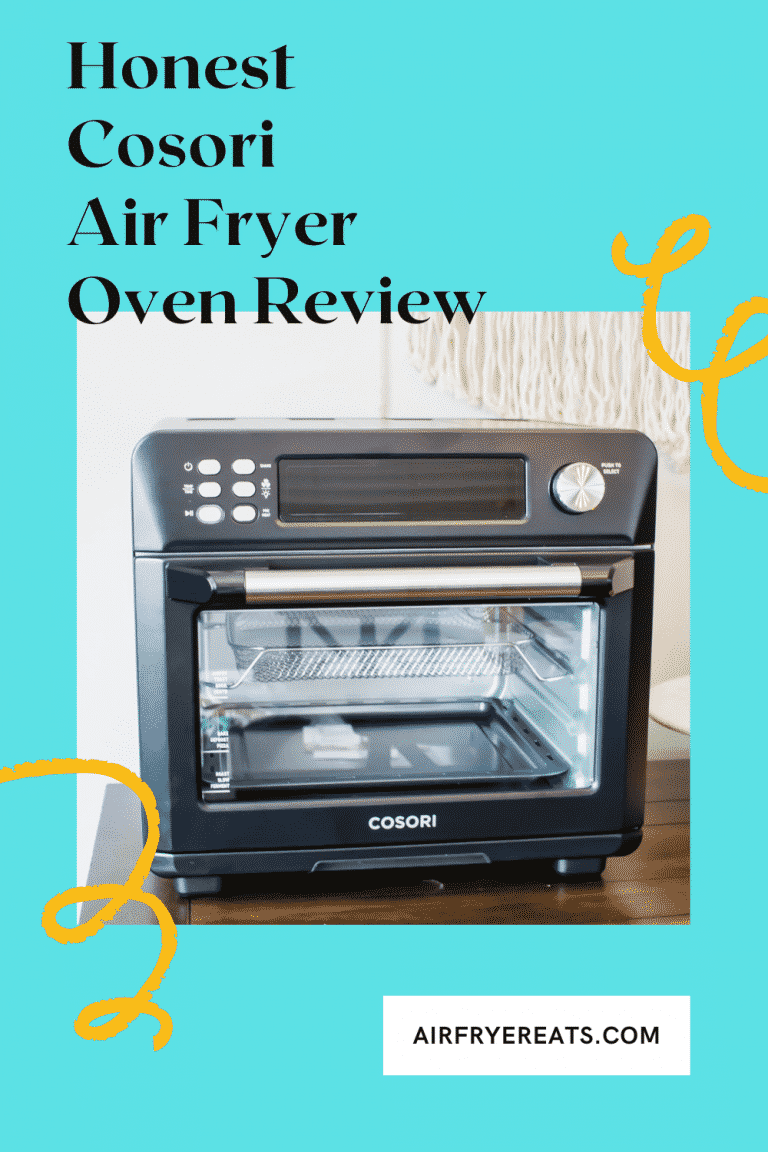 It is no secret that I am a huge fan of Cosori Air Fryers! I own 4 of them. Cosori sent me this version of their toaster oven to try and test!
I own the Cosori 12 in 1 Air Fryer Toaster Oven, Cosori 5.8 qrt XL Air Fryer, Cosori 5.8 qt with WiFi and the Cosori 3.7 qt. And the newest addition to the fleet is newest version of the Cosori 12 in 1 Air Fryer Toaster Oven.
I've collected these air fryers over the last several years and I put them to the test weekly!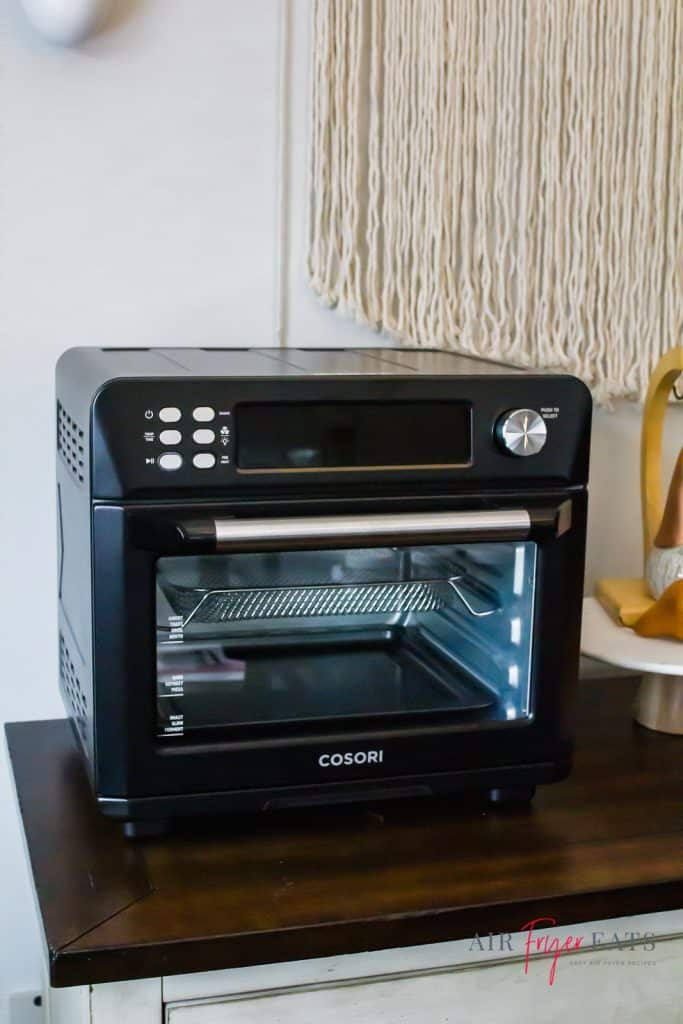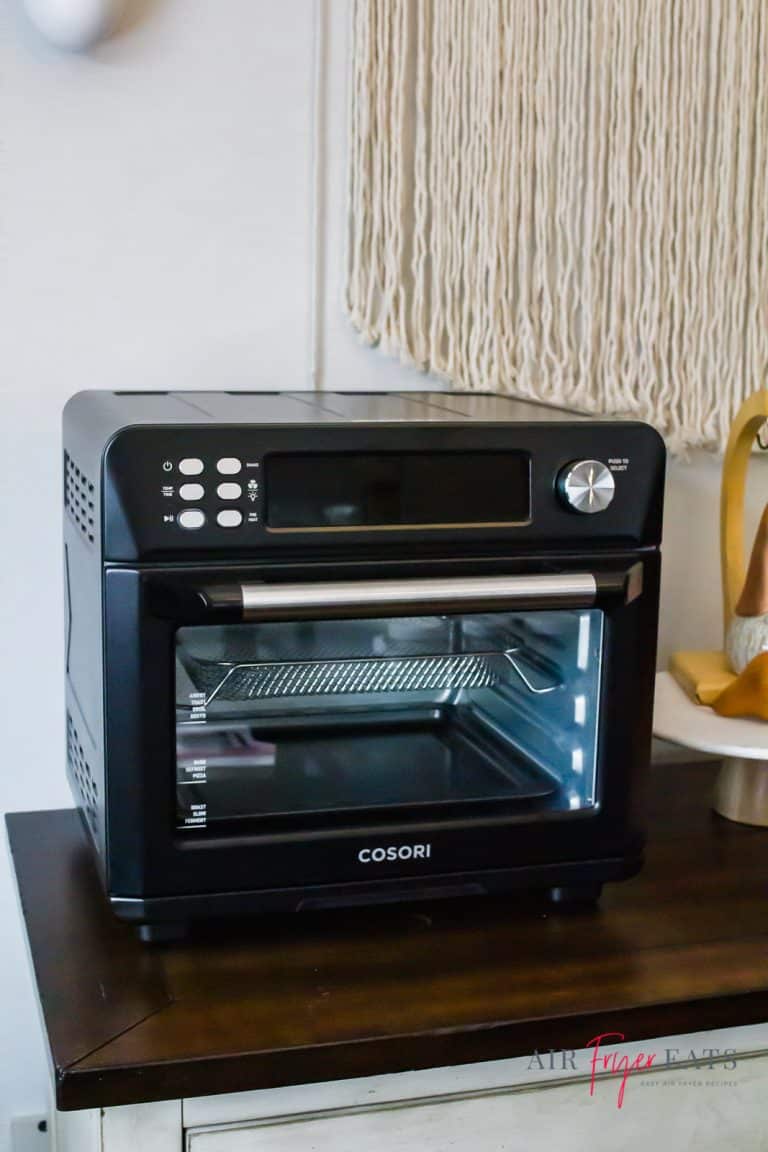 I have to admit that I am a HUGE Cosori fan. My general go-to has been the 5.8 quart (basket) air fryer.
I had the older version of the 12 in 1 Cosori Air Fryer Toaster Oven and I used it but didn't truly enjoy the air fryer mode as much on it.
That has changed! This unit cooks my food MUCH differently than the previous one I have. THIS unit has become my go-to. I used to not be able to get my food as crispy in it (the older one) but this one makes it just as good as the basket air fryer!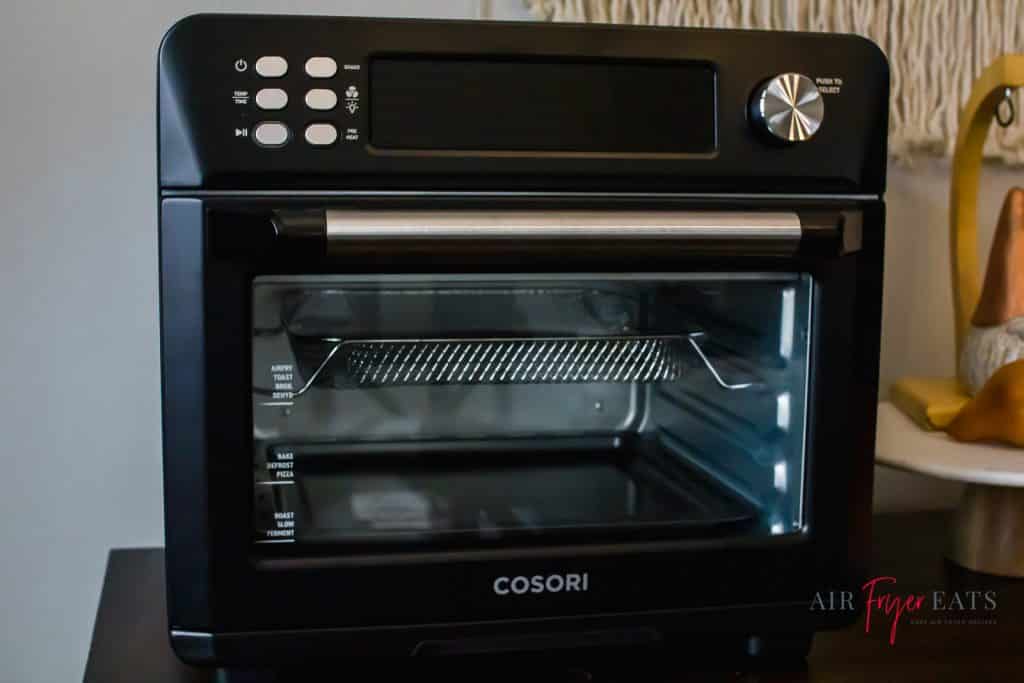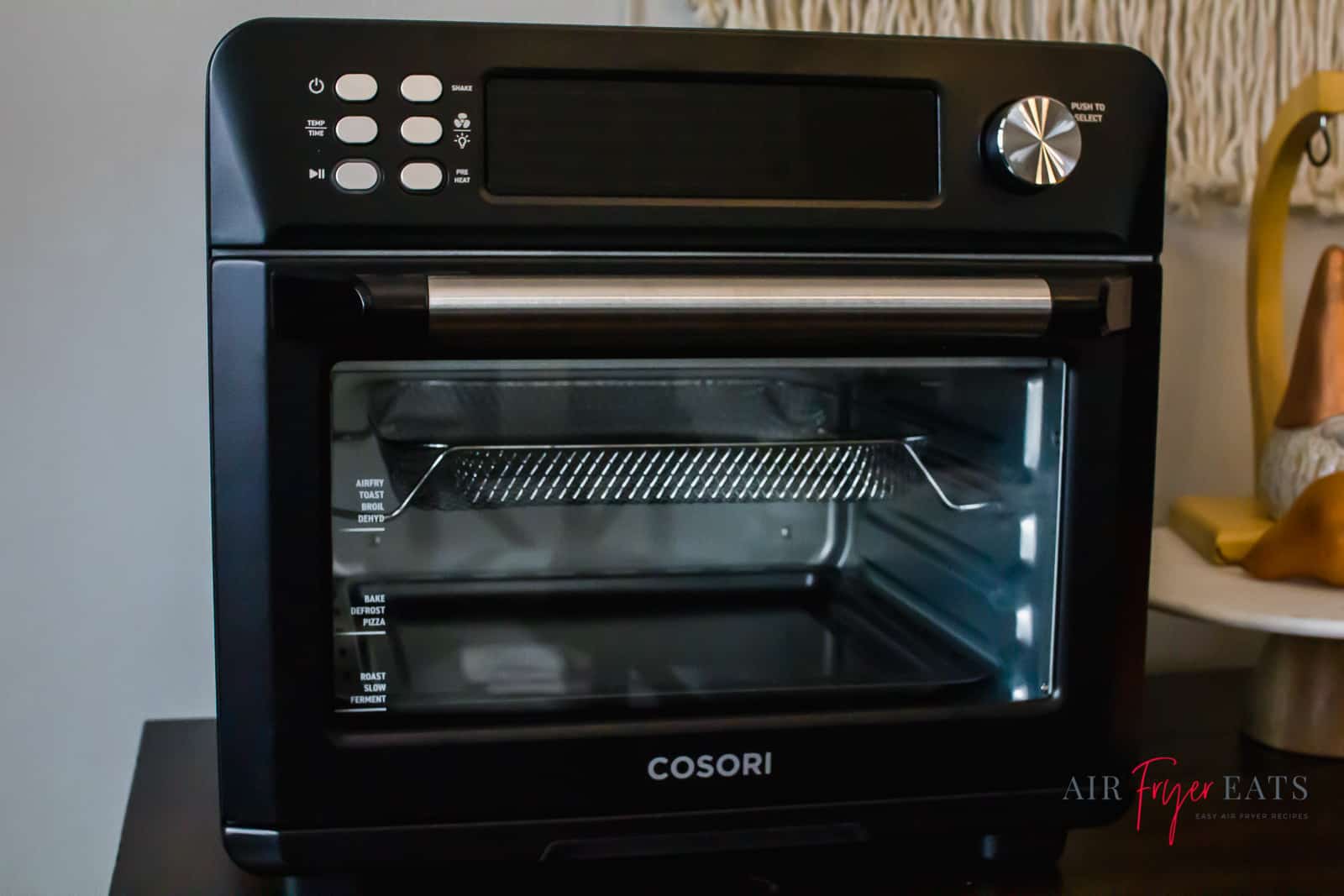 This air fryer is compatible with Amazon Alexa and Google Assistant™. I do not have those devices so I could not test it.
This unit also is considered a smart device and have Smart App Features. I have a Cosori Basket air fryer that is labeled as "smart" as well. I haven't been able to connect either of those units with my wifi. I think it has to do with my wifi on my end not being compatible.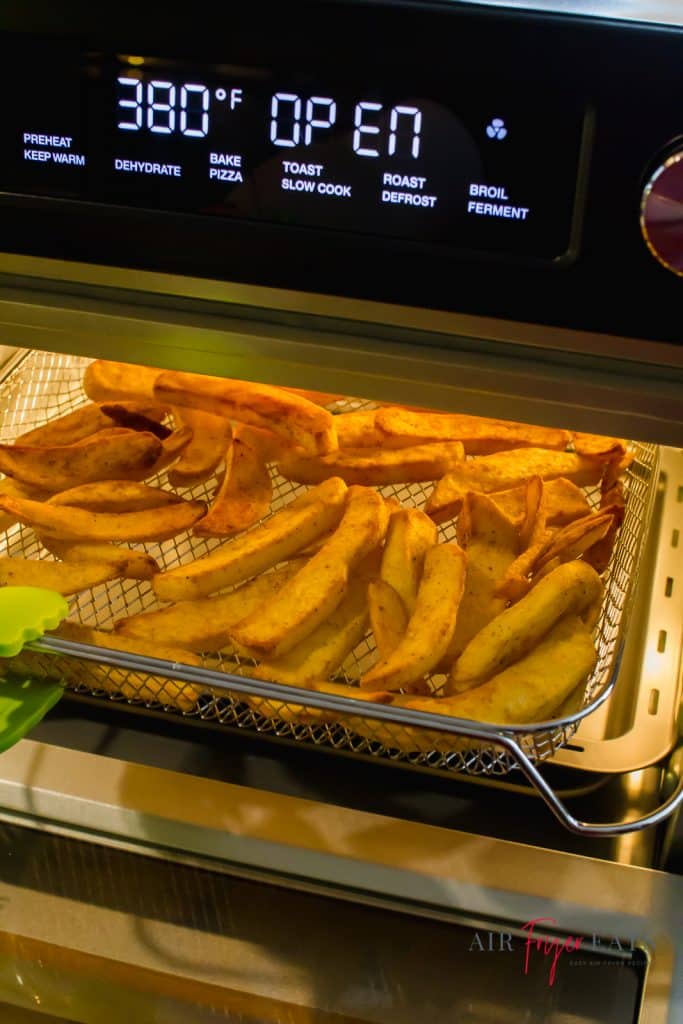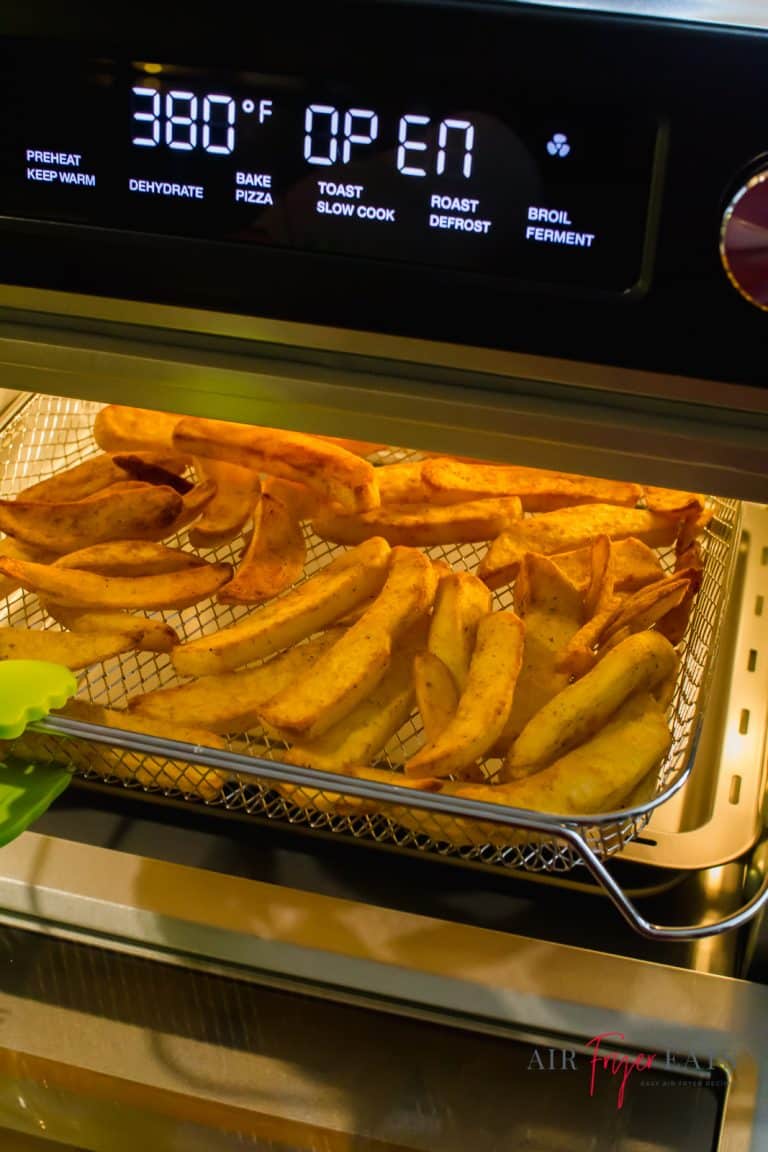 IS COSORI A GOOD AIR FRYER?
Yes, Cosori is a good air fryer. We have tried and put almost all the models of Cosori air fryers to the test in my busy kitchen. We love the overall quality of these air fryers!
WHICH IS BETTER AIR FRYER OR AIR FRYER TOASTER OVEN?
The answer truly depends on which brand you are using and what your needs are. In this case of Cosori, I feel that their new Smart Air Fryer Toaster Oven is the best air fryer I have tried so far!
This is also a great air fryer if you are cooking for 2+ people. There is so much room in there!
WHAT FEATURES DOES THE COSORI AIR FRYER TOASTER OVEN HAVE?
It has 12 features! I regularly use the air fryer, toast, bake, and broil mode!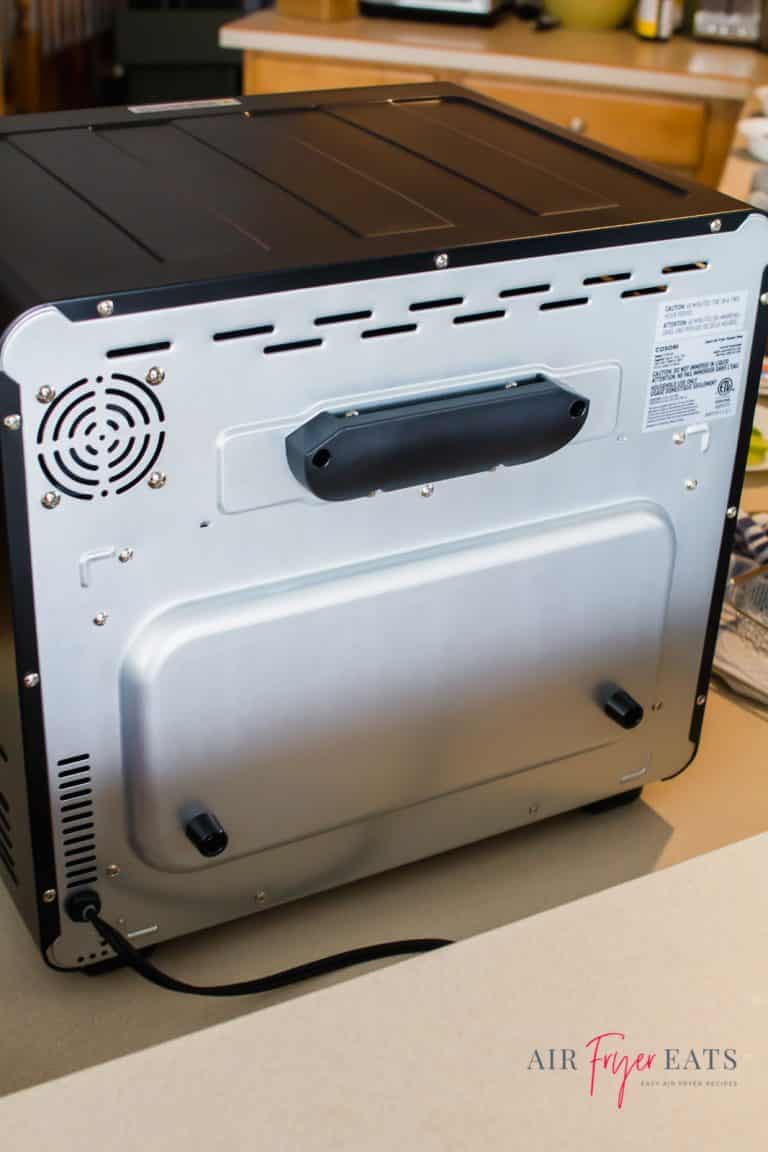 The only drawback (initially) was the heat vent on this air fryer unit. It is in the back and that little black piece forces the air up.
So typically you'd want to make sure that the air fryer has room to breathe all the way around it. Most of them vent straight out the back.
This one vents up, so in my case I needed to place it in a different area with nothing above it.
It is a small change, that was easy to make in our kitchen. But it is worth noting if you are looking to purchase. Just make sure you have a place where it can vent correctly.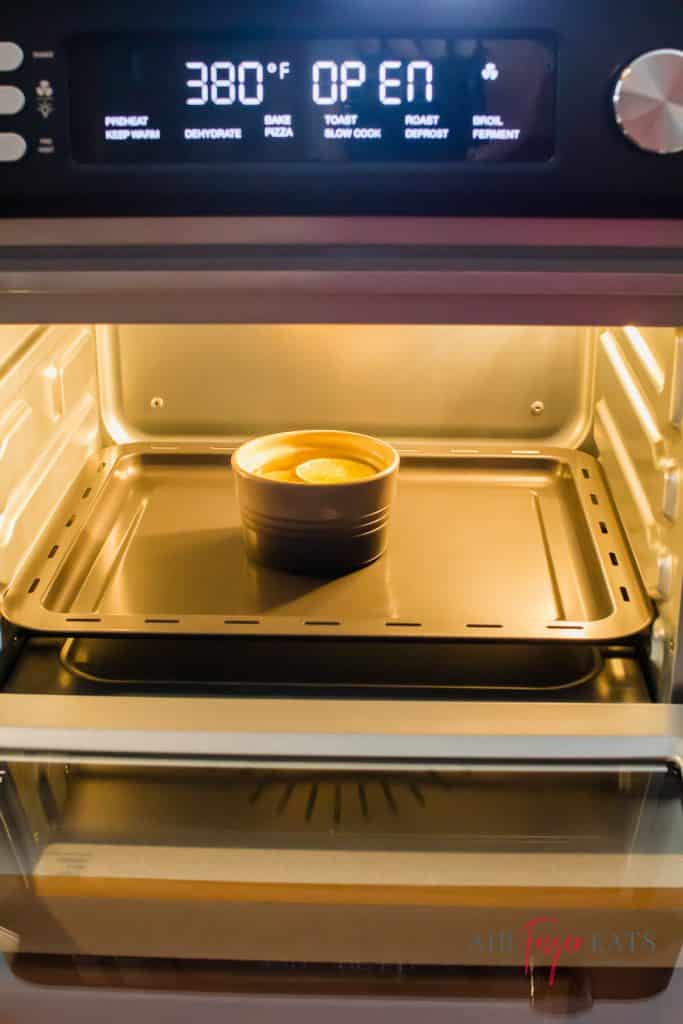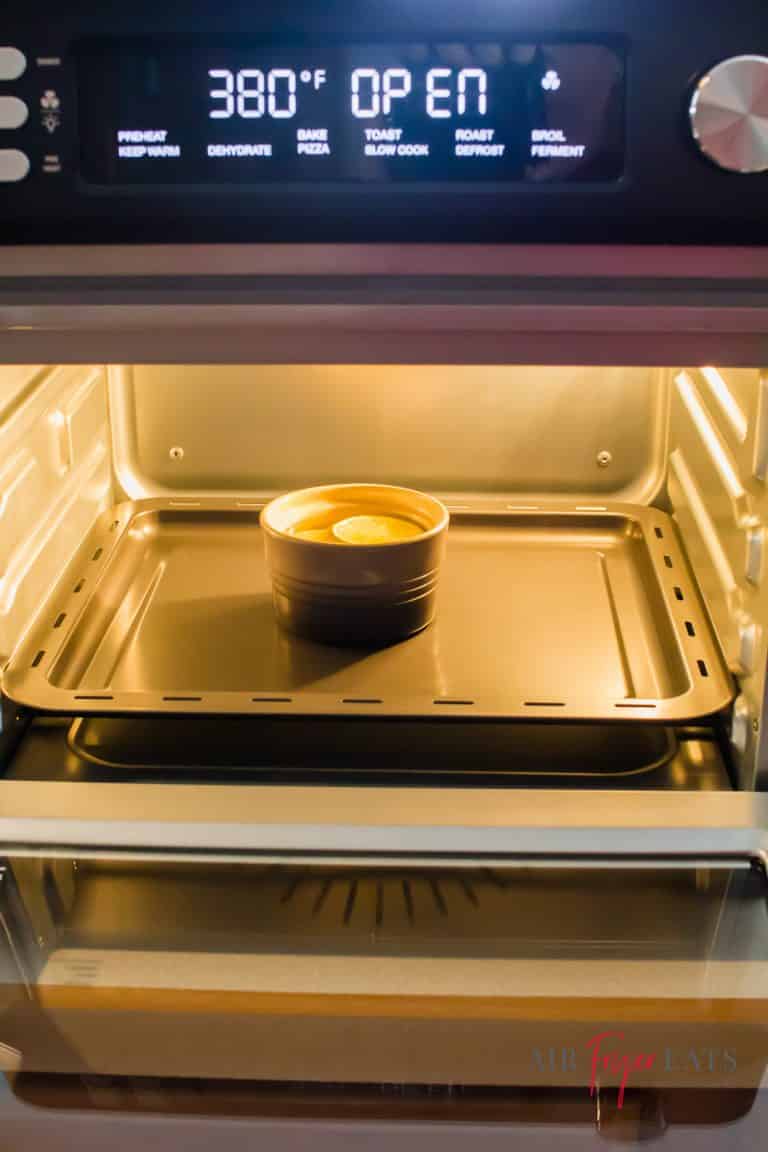 This air fryer (like every new one out there) stunk when we first got it. We ran it at 400F for 5 minutes but that didn't rid the unit of the smell.
So I put an oven safe bowl, filled with water and lemon (or lime) slices in it. I ran the air fry mode at 400F for 8 minutes. That seems to make the smell go away!
Overall, this is literally one of my favorite air fryers and by FAR my favorite air fryer toaster oven. I would highly recommend this unit if you are looking into air fryer toaster ovens!
Be sure to check out our honest Cosori Air Fryer Review if you are looking at the basket unit!