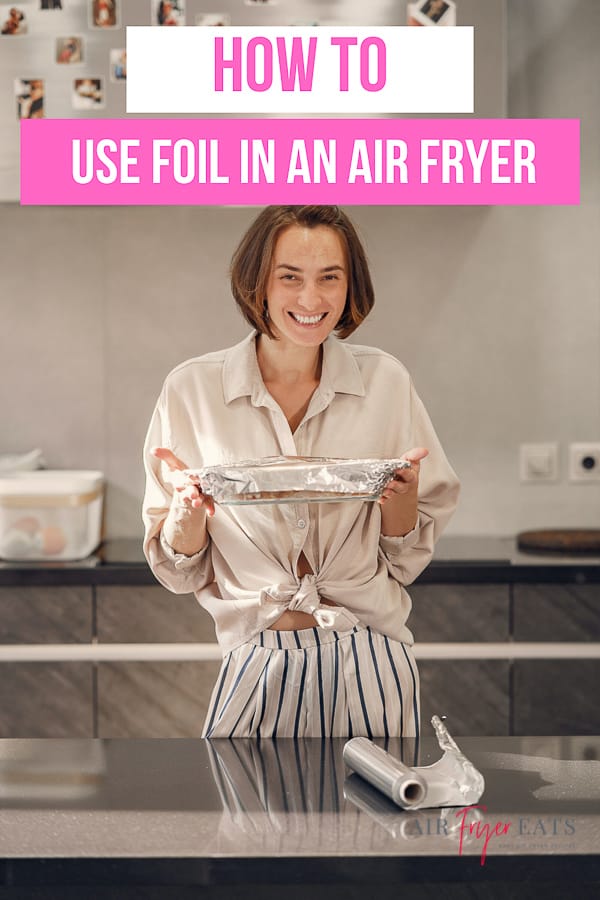 Can you put foil in the an air fryer, is a question we are asked frequently. While the answer might vary by model, we break it down for you.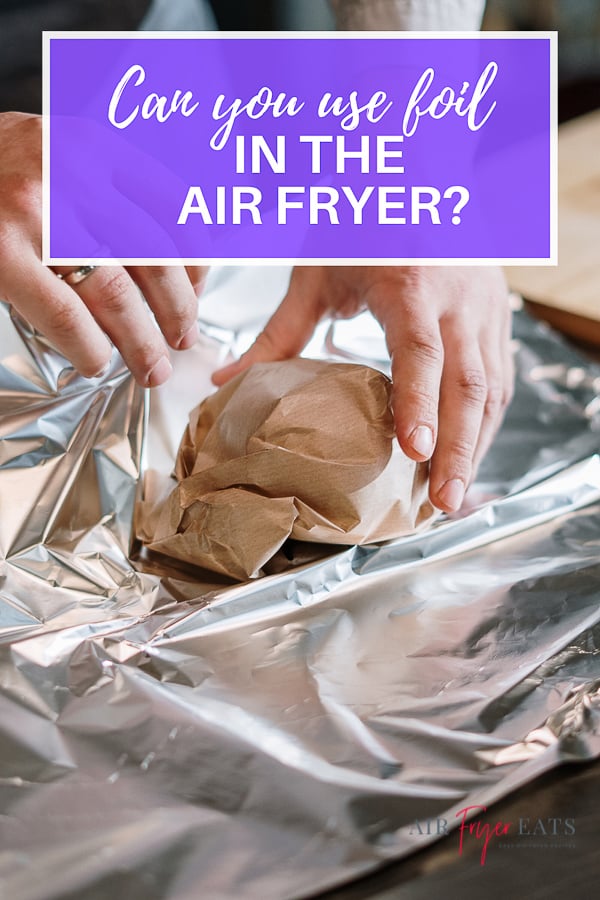 CAN YOU PUT FOIL IN THE AIR FRYER?
Generally, the answer is yes.
It is always good to refer back to your air fryer manual to double check, but most air fryers will allow you to put it inside.
There are however a few strings attached to that "yes" answer.
You can typically use foil as long as you leave space for air flow.
The air fryer pushes hot air all around the food.
If the air is blocked by foil, it cannot cook the food properly.
So when you place your foil in the air fryer you do not want to cover up all the holes of the air fryer basket or air fryer tray.
If you completely line or cover up the holes to the basket/tray, it will block the air fryer and your food will not cook evenly or as it is intended to.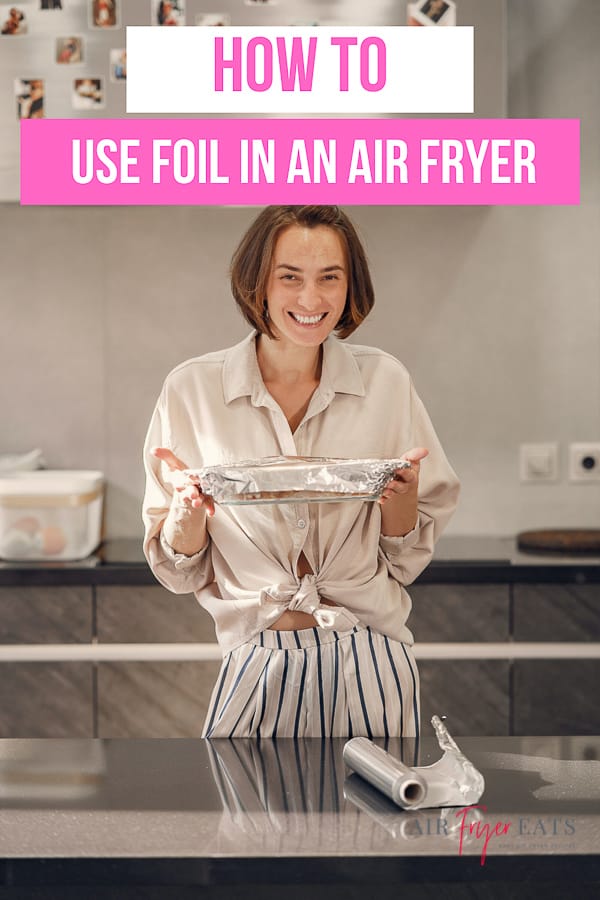 How To Put Aluminum Foil In An Air Fryer
It is important that you correctly use aluminum foil in an air fryer.
If your manual does not state how to use it, you can use these tips.
There are holes in your air fryer basket or air fryer tray for a reason.
Make sure that the aluminum doesn't block the circulation of the air.
Otherwise your food one cook evenly and you lose the effectiveness of the air fryer.
Do not cover baskets from edge to edge. Leave space for air movement.
If you have an air fryer oven, you have little more wiggle room when it comes to using it in your air fryer.
Many times you can line the bottom tray with foil to catch any drippings.
This is fine as long as it does not block the air circulation.
If you have an air fryer with a basket, never use foil without putting food on it first.
The foil can take flight, from the circulating air, and touch the heating element.
This will cause problems and can be very dangerous.
Is it toxic to use foil in an air fryer?
Honestly, air fryers are still pretty new and we are still learning about them.
There are some reports that foil in general could be toxic.
It is important that you do your own research and make your own decisions.
In conclusion, the short answer is, yes.
Yes, you can put aluminum foil in an air fryer. You must however, check your air fryer manual to make sure its okay.
It generally is. If it is okay be sure to follow our tips above when using foil in your air fryer!
Looking for easy air fryer recipes to start with?
NEW TO AIR FRYING?
If you are new to air frying, we invite you to check out our Tips and Tricks for air fryers!
We also have a post that is geared towards cleaning your air fryer unit! Head on over and learn how to clean your air fryer.
There are some common pitfalls you might encounter when starting out.
Check out the most Common Air Fryer Mistakes to make sure you start off on the right foot!