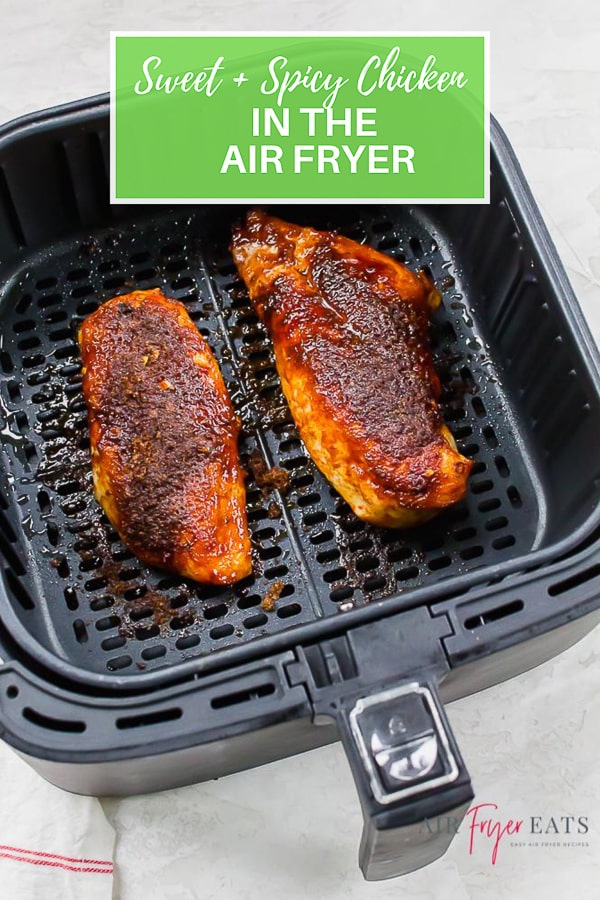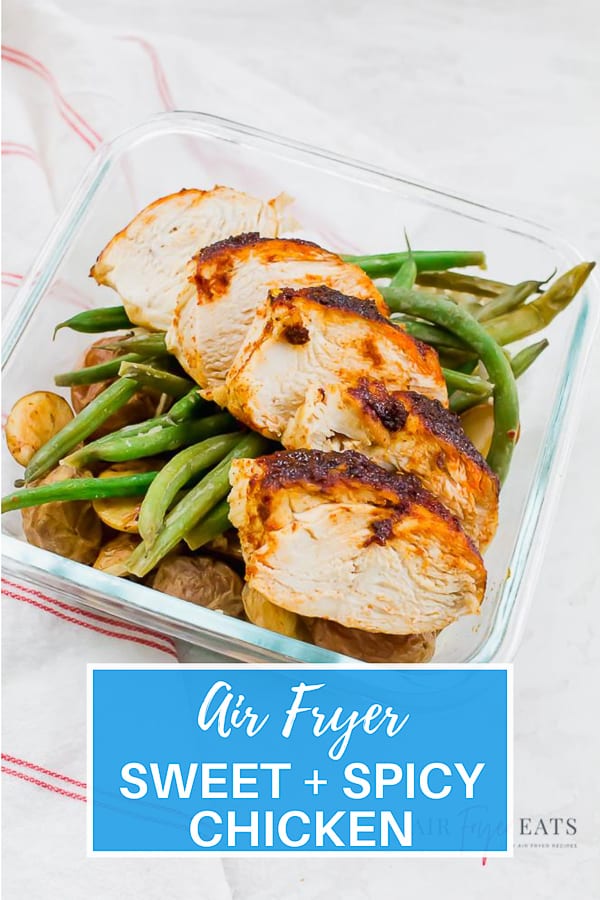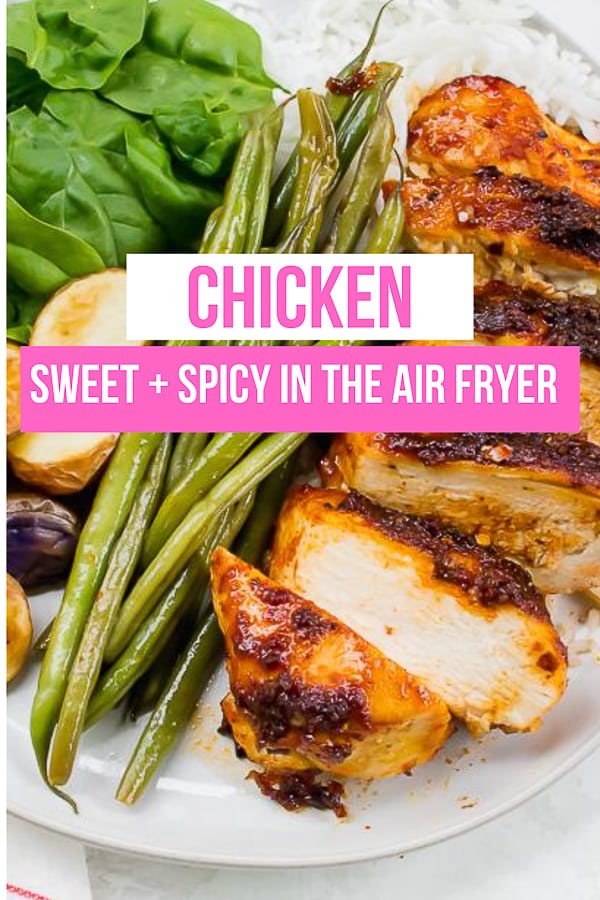 Air Fryer Sweet and Spicy Chicken is ready in less than half an hour and perfect for meal prep! Covered with seasonings and brown sugar for a rich crust.
Chicken in the air fryer couldn't be easier, and this Air Fryer Sweet and Spicy Chicken is a great first Air Fryer recipe! I usually make this on Sunday nights and double the recipe for a week of meal prep too!
These juicy chicken breasts go from raw to ready in less than 30 minutes and bring a wonderful bouquet of seasonings and brown sugar to your table. You can easily adjust the spice level with the cayenne pepper and red pepper flakes in this recipe. A little goes a long way for both!
Love making chicken in the air fryer? These Air Fryer Chicken Thighs are super crisp and incredibly moist. Also amazing for meal prep!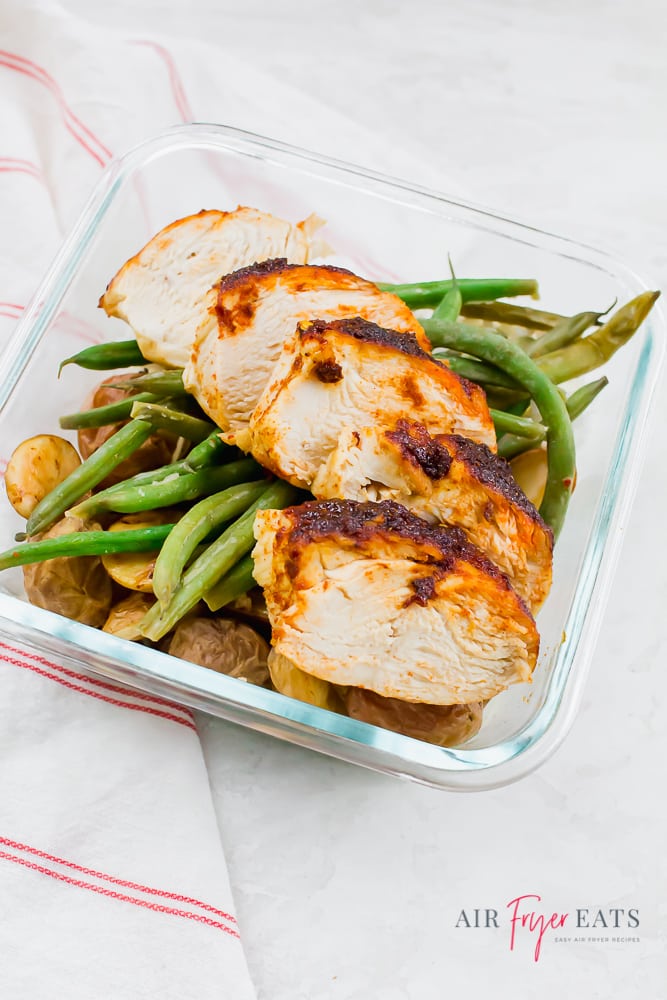 HOW TO MAKE AIR FRYER SWEET AND SPICY CHICKEN
Want to make this recipe with chicken thighs? Increase your temperature to 400 degrees F and flip them halfway through cooking.
First, gather your spices: brown sugar, cayenne pepper, garlic salt, red pepper flakes, smoked paprika, and ground pepper. Mix them together in a small bowl.
Next, spray your chicken breasts with oil — I used avocado oil. Sprinkle your spice mixture over the chicken, trying to cover every surface evenly. Flip and repeat!
Then, put your seasoned chicken breasts into the air fryer basket (or on your air fryer tray!), making sure to leave a little space between each breast.
Cook your chicken at 350 degrees F (or 176 degrees C!) for about 18 minutes. Be sure to check the internal temperature!
Divide chicken breasts between plates. Serve warm or allow chicken to cool for meal prep.
To make this for meal prep, I like to add some Air Fryer Green Beans and Air Fryer Roasted Potatoes plus some cooked rice or quinoa.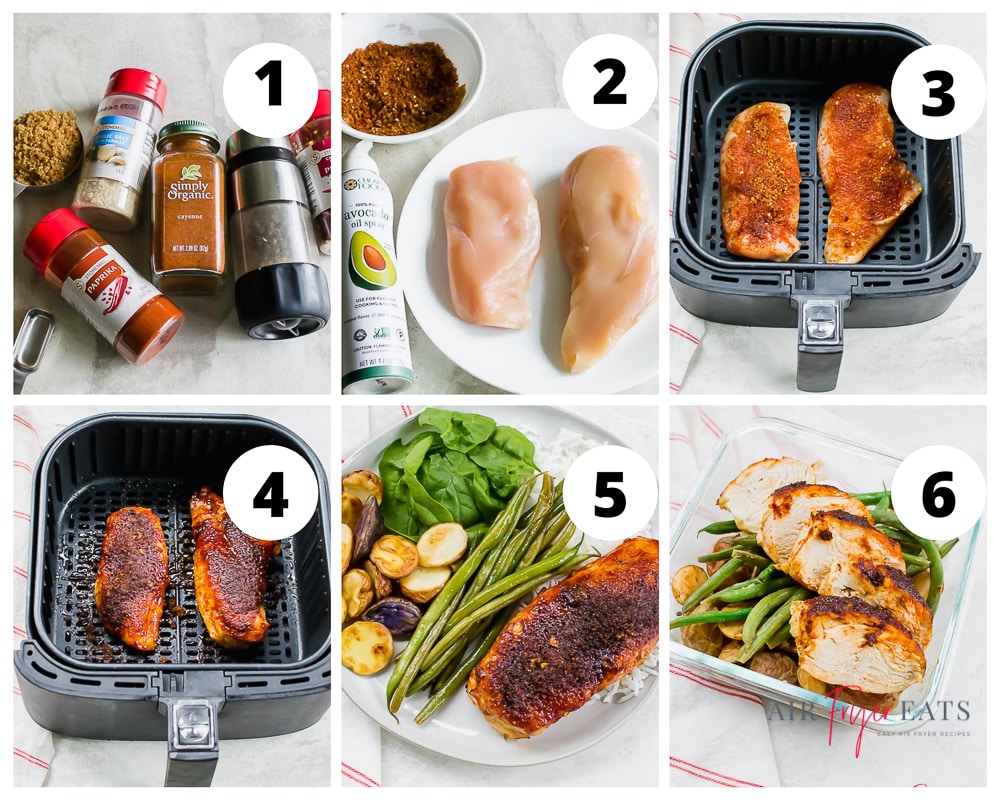 How to Store
Cooked chicken, no matter the cut, can last up to 4 days in the refrigerator.
While cooked chicken CAN be frozen, it doesn't always work very well. If you freeze it, I recommend slicing it first and storing in an airtight container up to 3 months.
How to Meal Prep
This recipe quickly became a staple in my meal prep rotation because it's one I can actually look forward to eating day after day!
When I make this recipe for meal prep, I like to add Air Fryer Green Beans and Air Fryer Roasted Potatoes to keep the mess in the air fryer and make a filling lunch or dinner.
Need some grains? Add a little cooked rice or quinoa!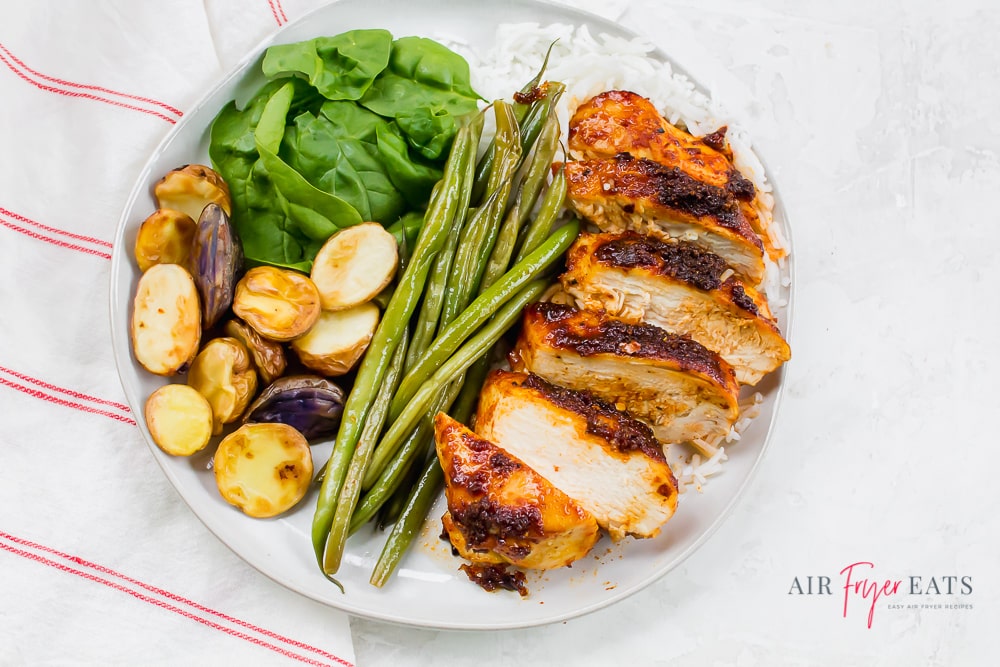 MORE AMAZING MEAL PREP RECIPES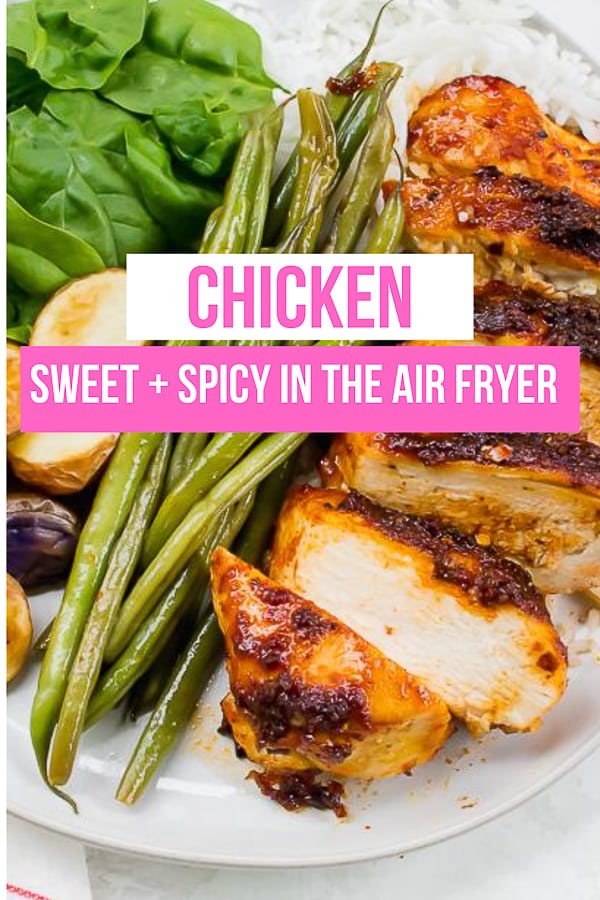 Pro Tip: This recipe can be made in the air fryer unit with a basket or the air fryer oven.
If you are using the air fryer oven, use the middle rack and select the "Air Fry" function.
Have you made this recipe? Please leave a comment AND rating below! It helps other readers!
Be sure to tag @AirFryerEats on instagram, if you share a picture on the gram!
Let's get social, you can follow me on Youtube, Instagram, Facebook, Pinterest or join one of our Air Fryer Facebook Groups: Air Fryer Recipes, Air Fryer Recipes for Seniors and Gluten Free Air Fryer Recipes.
Don't forget to subscribe to our EMAIL newsletter.