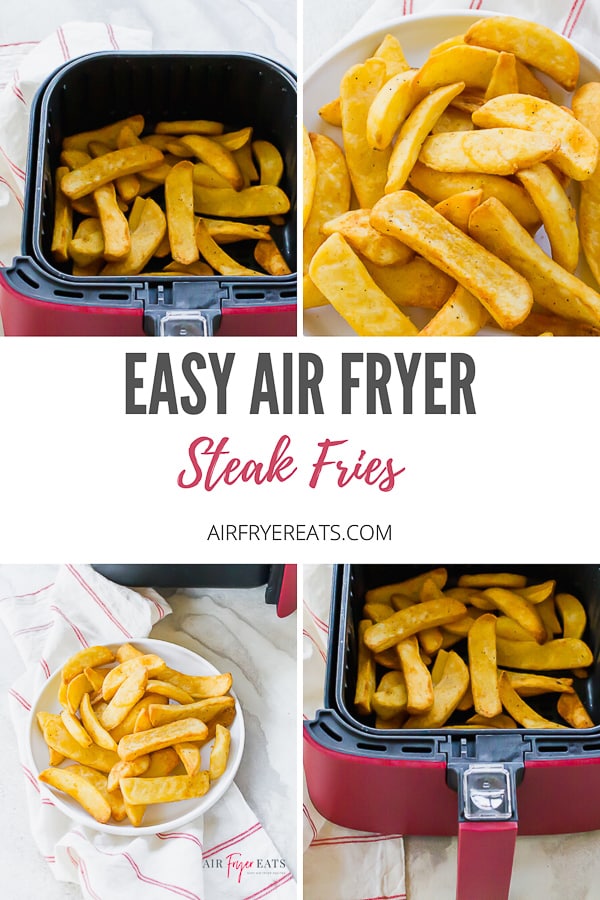 Air Fryer Steak Fries is a delicious potato snack that will make you dream about your favorite steakhouse dinner! Just pop these frozen steak fries into the air fryer and in 25 minutes they are ready!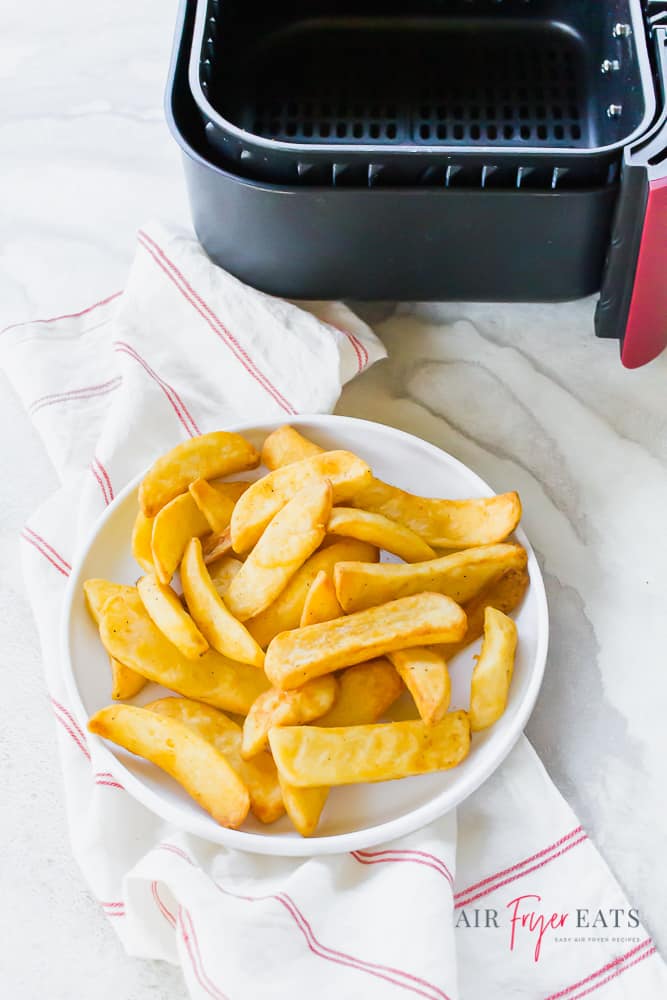 Sometimes you just need to eat some potatoes. I am truly a potato lover in every form!
I adore steak fries because of how hardy they are.
You can dip them into your favorite sauce and they do not break!
You can totally make homemade steak fries if you want.
The easiest way is to keep a bag of them handy in your deep freeze!
If you use frozen foods frequently, you should check out our Air Fryer Corn Dogs, Air Fryer Pizza Rolls, Frozen Chicken Tender in air fryer and our Air Fryer Texas Toast.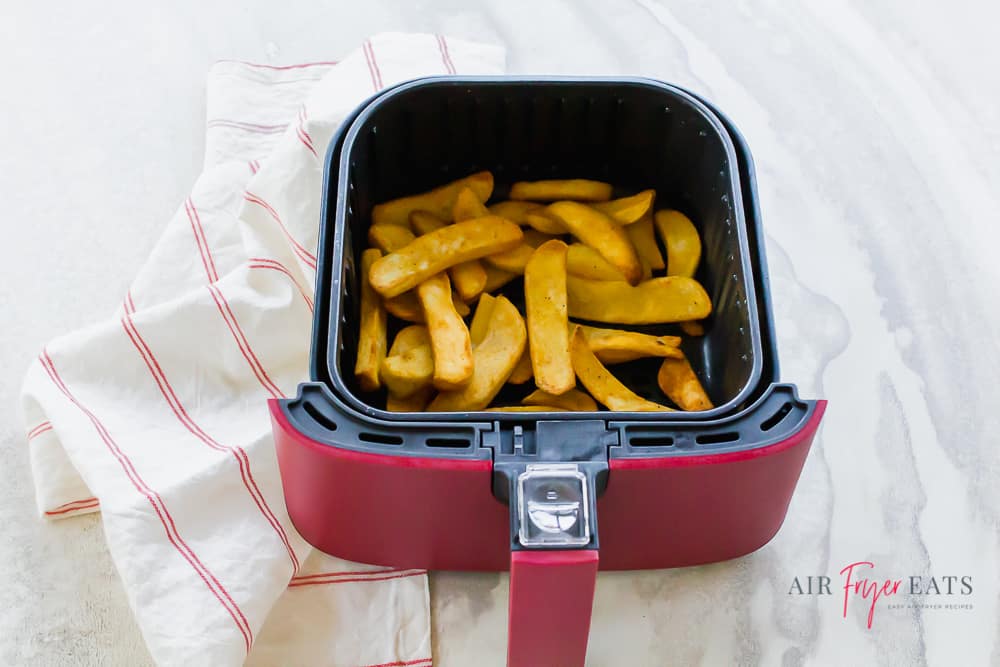 HOW DO YOU COOK ORE IDA STEAK FRIES IN AN AIR FRYER?
Ore Ida is a very popular brand of frozen foods. You can cook Ore Ida Steak Fries in your air fryer.
You will cook them at 380F/137C for 22-25 minutes.
How do I cook Red Robin steak fries in an air fryer?
There are many brands of frozen steak fries in your freezer section. It is hard to chose the best one.
We like Red Robin steak fries because they come already seasoned.
To cook Red Robin fries in your air fryer, you will cook them at 380F/137C for 22-25 minutes.
What can you not cook in an air fryer?
There are so many foods you can cook in your air fryer.
You can easily cook frozen foods in your air fryer. You can make homemade recipes like air fryer chicken breast or bacon in your air fryer.
Experts say foods to avoid would be things with wet batters or light ingredients that might fly with the circulating air of the air fryer.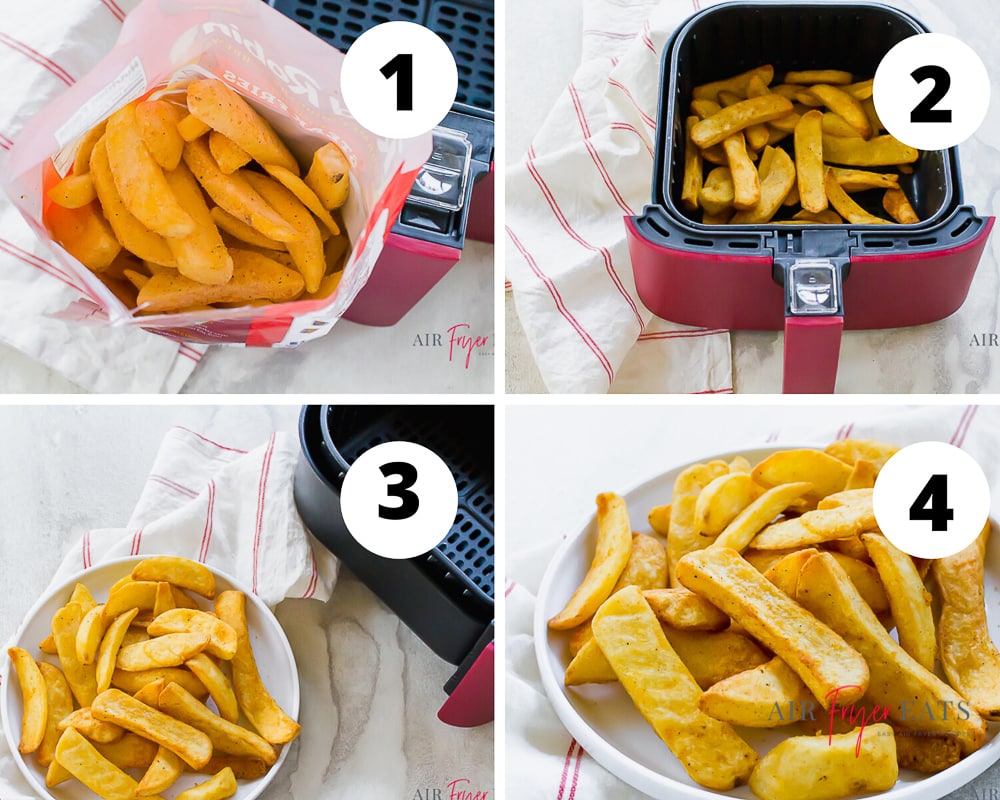 How to make frozen steak fries in air fryer
Figure out how many fries you want to make in your air fryer. Then place the fries into the air fryer basket or air fryer tray. (If using a tray, use the middle rack).
Air Fryer your fries at 380F/137C for 22-25 minutes.
Shake or stir the fries mid way through your cooking.
Plate your fries and enjoy with your favorite dipping sauce!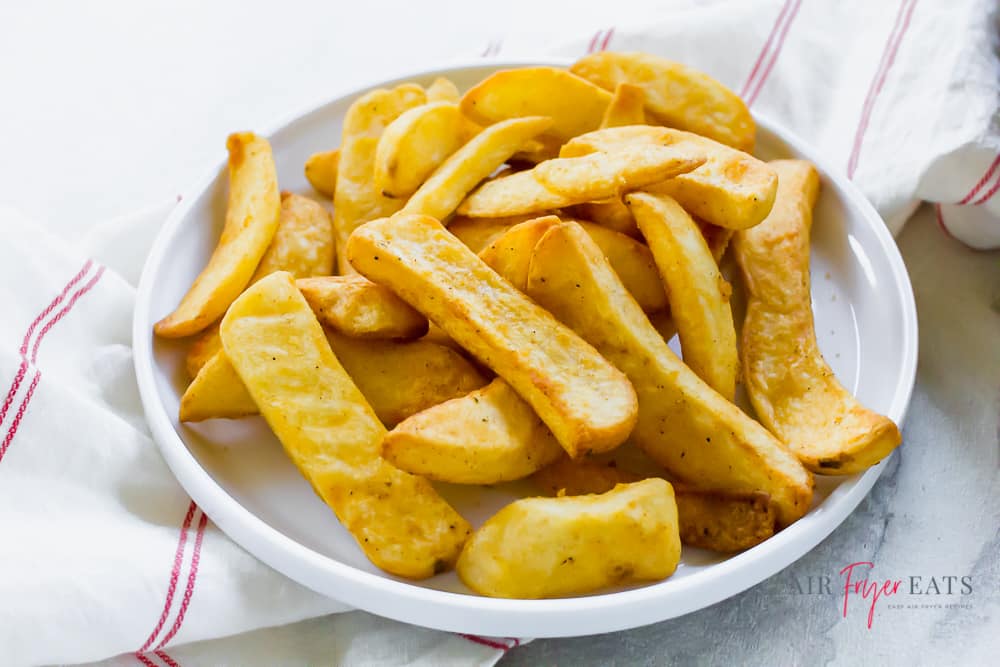 WHAT SAUCE TO SERVE WITH AIR FRYER FROZEN CHICKEN STRIPS
Hello delicious dipping sauces! Is the secret really in the sauce?
We think so, be sure to try our: Dr. Pepper BBQ Sauce and Easy Homemade BBQ Sauce
MORE YUMMY AIR FRYER RECIPES
We have so many easy air fryer recipes on our site.
If you are looking for a new recipe to try, we suggest: Air Fryer Kale Chips, Air Fryer Turkey, Sweet Potato Hash in the air fryer, Air Fryer Chicken Thighs or Air Fryer Asparagus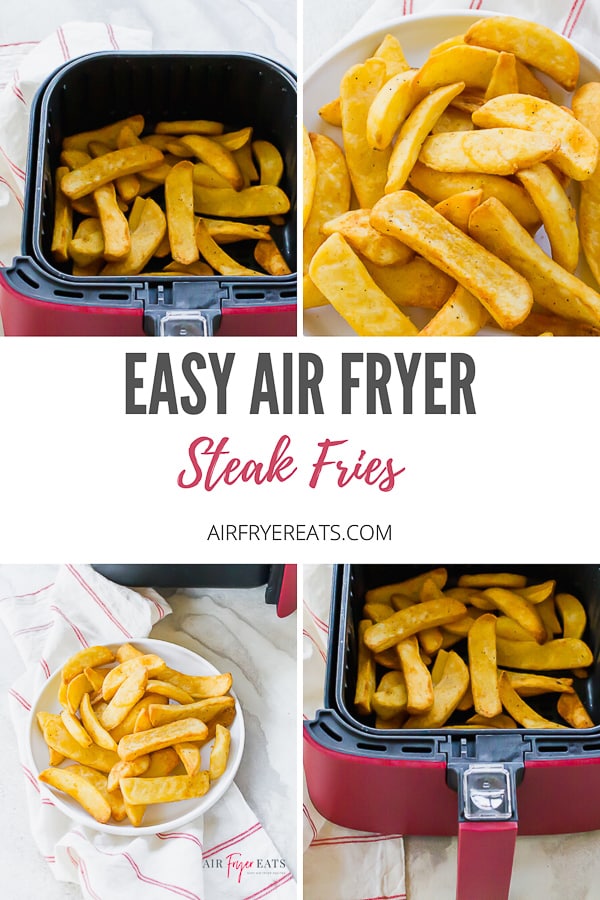 Pro Tip: This recipe can be made in the air fryer unit with a basket or the air fryer oven.
If you are using the air fryer oven, use the middle rack and select the "Air Fry" function.
Are you gluten-free? Me too! We also have a sister site where EVERYTHING is gluten-free.
It is called VegetarianMamma.
You can find some awesome dishes there for your Meatless Mondays!
Always be sure to read ingredient labels to make sure that the product/ingredients fits your dietary restrictions!
Generally, we make simple enough recipes where you can sub the ingredients.
Common subs in our recipes include: Bread = Canyon Bakehouse Bread Crumbs = Ian's GF Bread Crumbs Flour = GF Jules All Purpose GF Flour.
Because our household is mixed between gluten and gluten-free, we have made almost everything on our site both ways. (except some of the frozen foods).
If you have any questions, please ask!
Have you made this recipe? Please leave a comment AND rating below! It helps other readers!
Be sure to tag @AirFryerEats on instagram, if you share a picture on the gram!
Let's get social, you can follow me on Youtube, Instagram, Facebook, Pinterest or join one of our Air Fryer Facebook Groups: Air Fryer Recipes, Air Fryer Recipes for Seniors and Gluten Free Air Fryer Recipes.
Don't forget to subscribe to our EMAIL newsletter.