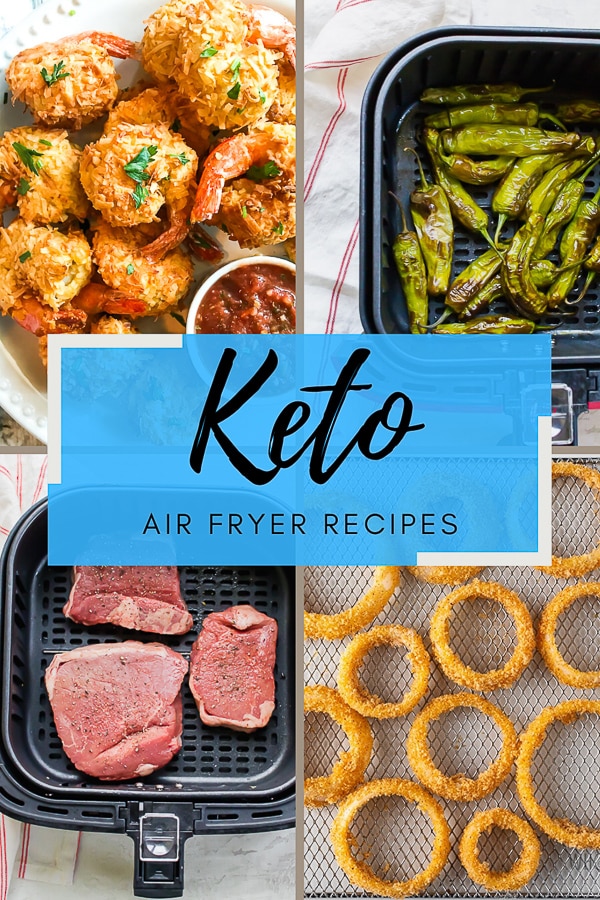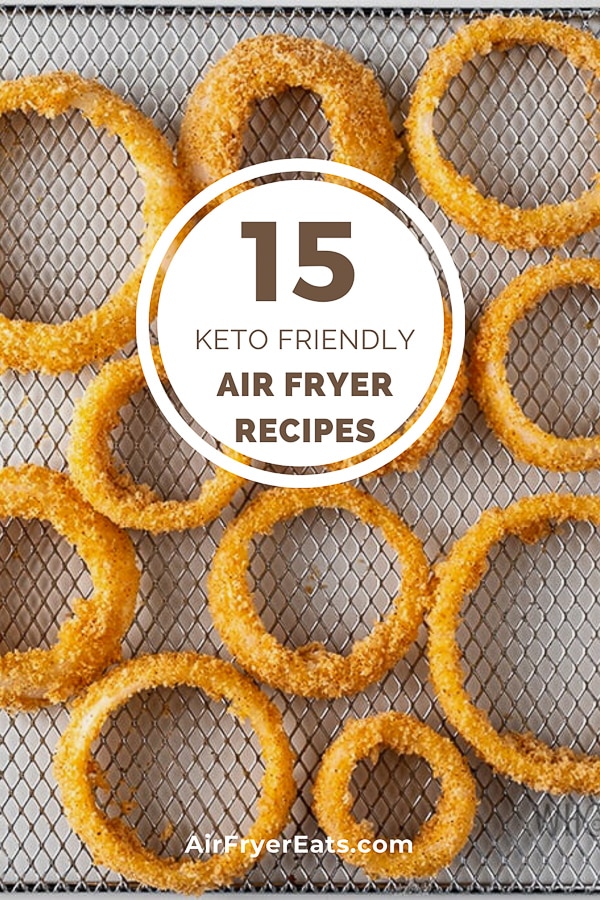 Keto Air Fryer Recipes are becoming as popular as the Keto diet its self. These easy keto air fryer recipes are delicious!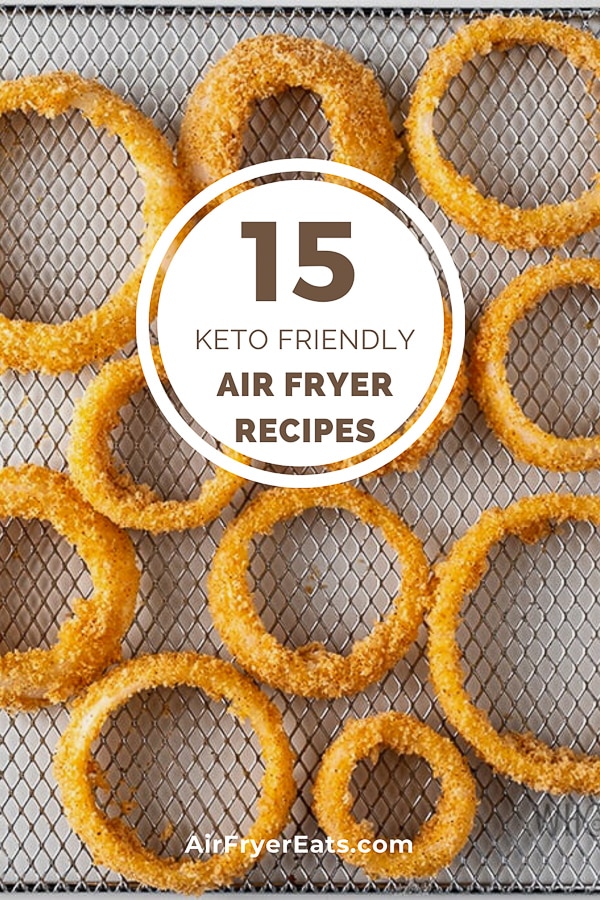 We have all heard of the keto diet, but what is it?
The ketogenic diet is basically a low-carb, high fat way of eating. People eat "keto" for many reasons.
With the rise in popularity of cooking at home, there is no doubt why people are wanting to make keto air fryer recipes!
KETO AIR FRYER RECIPES (VEGETABLES)
Love veggies? Here are some vegetable recipes that quality to make in the air fryer!
Keto Air Fryer recipes (main dish)
Keto Air Fryer Recipes (snacks)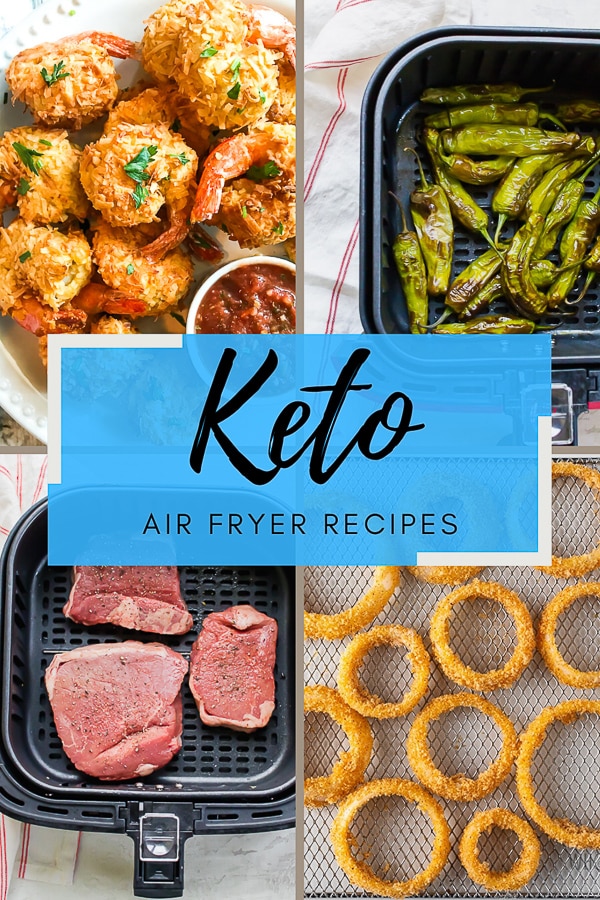 Are you new to air frying?
Let's learn a little about the air fryer.
While the air fryer may seem to be a magical countertop appliance (Frying without or with minimal oil? Amazing!), it's actually a pretty straightforward cooking machine.
What you have in an air fryer is really just a smaller version of a convection oven.
If you have a convection oven, there is a fan at the back of it that will move heat around in a circular fashion.
This makes food cook more quickly and often more evenly.
DO AIR FRYERS WORK WITHOUT OIL?
Yes and No. While technically, you can fry food in your air fryer with zero added fat, most manufacturers and cooks will tell you to add just a little bit to get the best results.
The fat circulating around your food in a fine mist is what gives air fryer foods that perfect crispiness.
HOW DO YOU CLEAN AN AIR FRYER?
You might be wondering how exactly you clean your air fryer.
It is quite simple. We wrote a resource titled How to Clean your Air Fryer that will help you!
JOIN OUR AIR FRYER NEWSLETTER
We have a specific email newsletter that comes out a couple of times a month! In this email you will get an exclusive first look at new recipes and everything air fryer! You can subscribe here.
WE ALSO HAVE TWO AIR FRYER GROUPS ON FACEBOOK.
Air Fryer Recipes (large group) – Join here
Air Fryer Recipes (slower paced group) – Join here
Gluten Free Air Fryer Group – Join here
Air Fryer Recipes for Seniors – Join here
BE SURE TO LIKE OUR EASY AIR FRYER RECIPES FACEBOOK PAGE!
Follow the facebook page here.
Keto Air Fryer Recipes: Air Fryer Keto Zucchini Fries
Lightly breaded with a grain free, low carb coating, Air Fryer Keto Zucchini fries are side dish or snack that you'll fall in love with.
Ingredients
1

Large Zucchini

2

Eggs

½

t

Garlic Powder

½

t

Paprika

½

c

Coconut Flour

½

c

Parmesan Cheese

grated

Olive Oil Spray
Instructions
Wash and dry the zucchini. Cut the zucchini into ½ inch sticks. Set aside.

Crack the eggs into a bowl, whisk them and set aside.

Combine the spices, flour and cheese into a shallow bowl. Stir to mix.

First, dredge the zucchini sticks through the egg, then into the flour/spice mixture. Be gentle with the zucchini stick, pat the flour mixture on all sides of the zucchini pieces.

Put the zucchini pieces into the air fryer basket in a single layer, generously spray with oil. Air Fry at 400F/204C for 10-12 minutes.

Be sure to check on your zucchini fries in case your air fryer cooks them a little quicker. I prefer to flip the zucchini half way through cooking and spray again with oil.

Continue with single batches until all your zucchini fries are cooked.
Go AD FREE!
Notes
Pro Tip: This recipe can be made in the air fryer unit with a basket or the air fryer oven. If you are using the air fryer oven, use the middle rack and select the "Air Fry" function.
Don't crowd your zucchini pieces in the air fryer. Plan to do multiple batches.
Nutrition
Calories:
156
kcal
|
Carbohydrates:
11
g
|
Protein:
10
g
|
Fat:
8
g
|
Saturated Fat:
5
g
|
Trans Fat:
1
g
|
Cholesterol:
90
mg
|
Sodium:
268
mg
|
Potassium:
186
mg
|
Fiber:
6
g
|
Sugar:
3
g
|
Vitamin A:
446
IU
|
Vitamin C:
9
mg
|
Calcium:
177
mg
|
Iron:
1
mg
Tried of the ads?
Go AD Free - Become part of our Membership community!
Air Fryers can vary greatly. Please take the time to learn your specific air fryer. You may need to adjust times and temperatures based upon your air fryer.
All though this website attempts to provide accurate nutritional information, the information should only be considered an estimate. Varying factors such as different product types, different brands, etc. can change nutritional information. It is your responsibility as a consumer to read all labels to make sure the ingredients fit your dietary needs as well as calculate your own nutritional information as a double check.