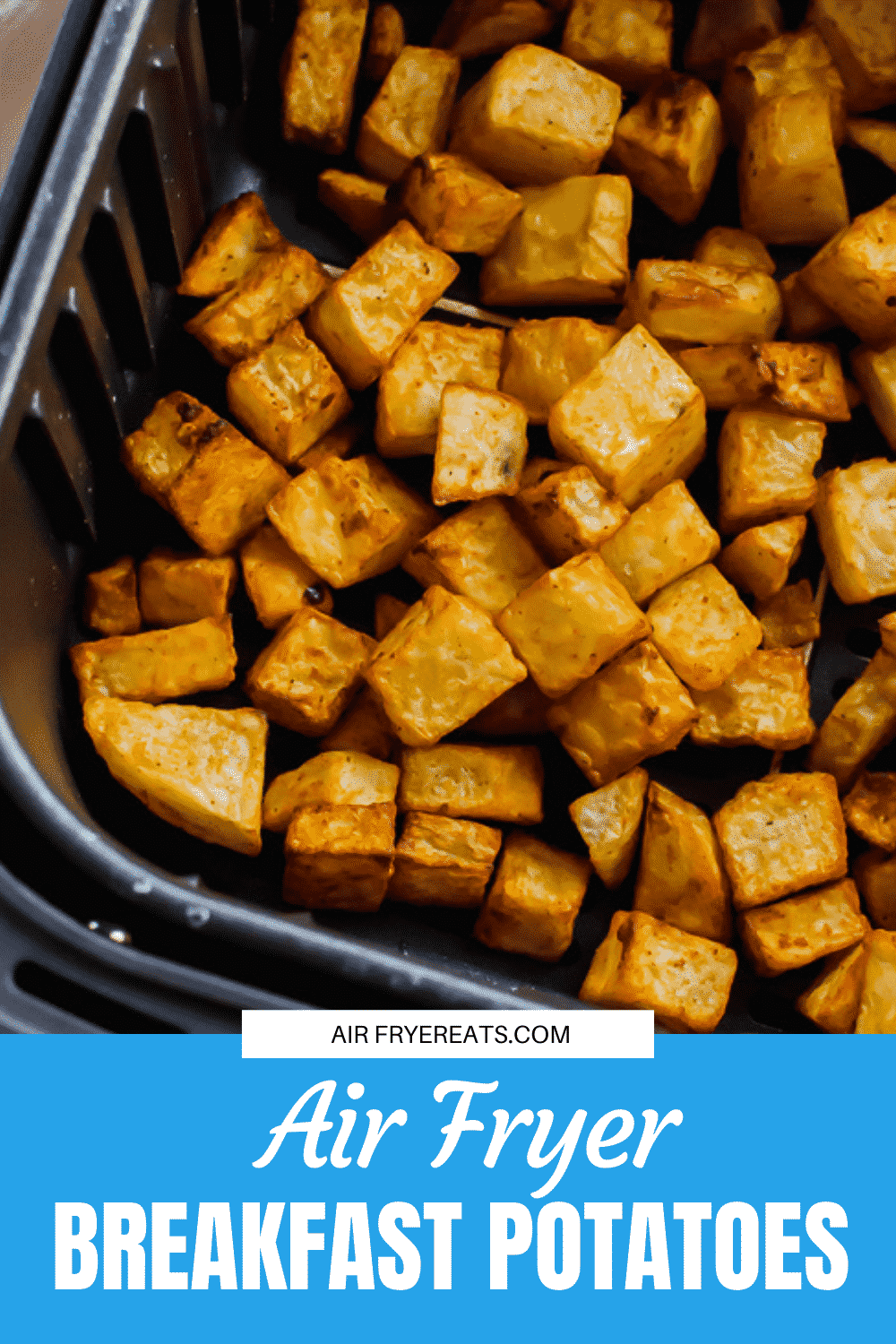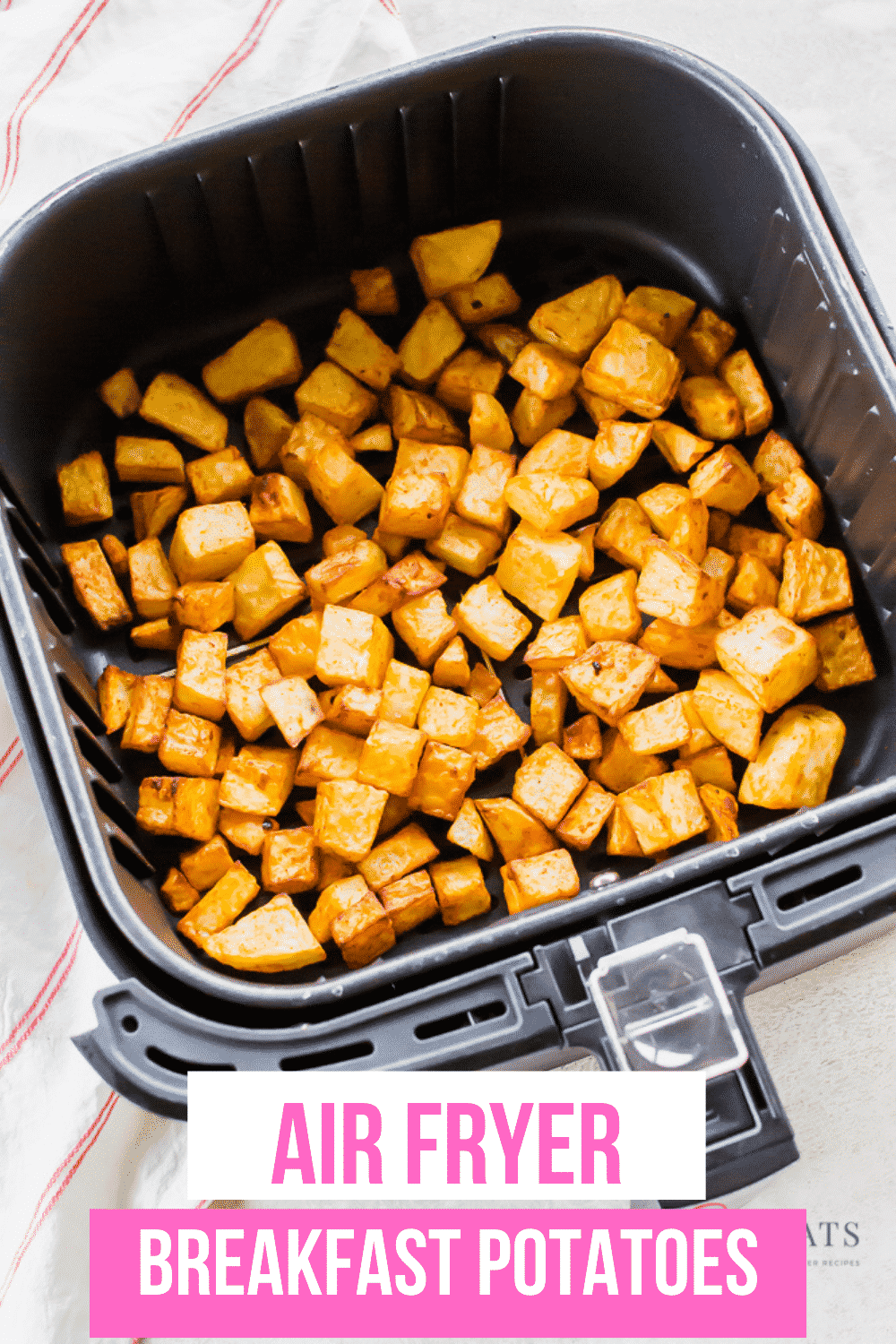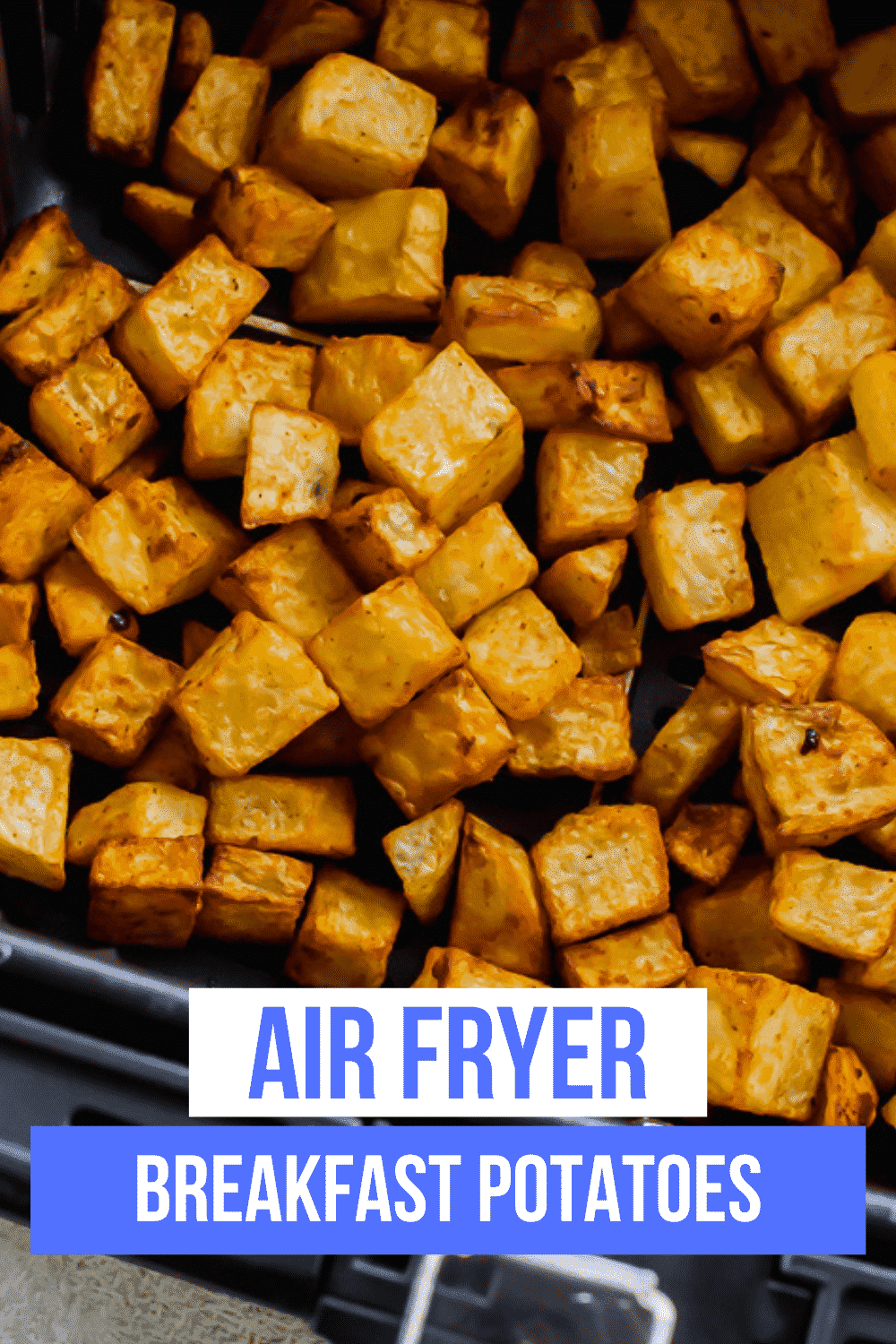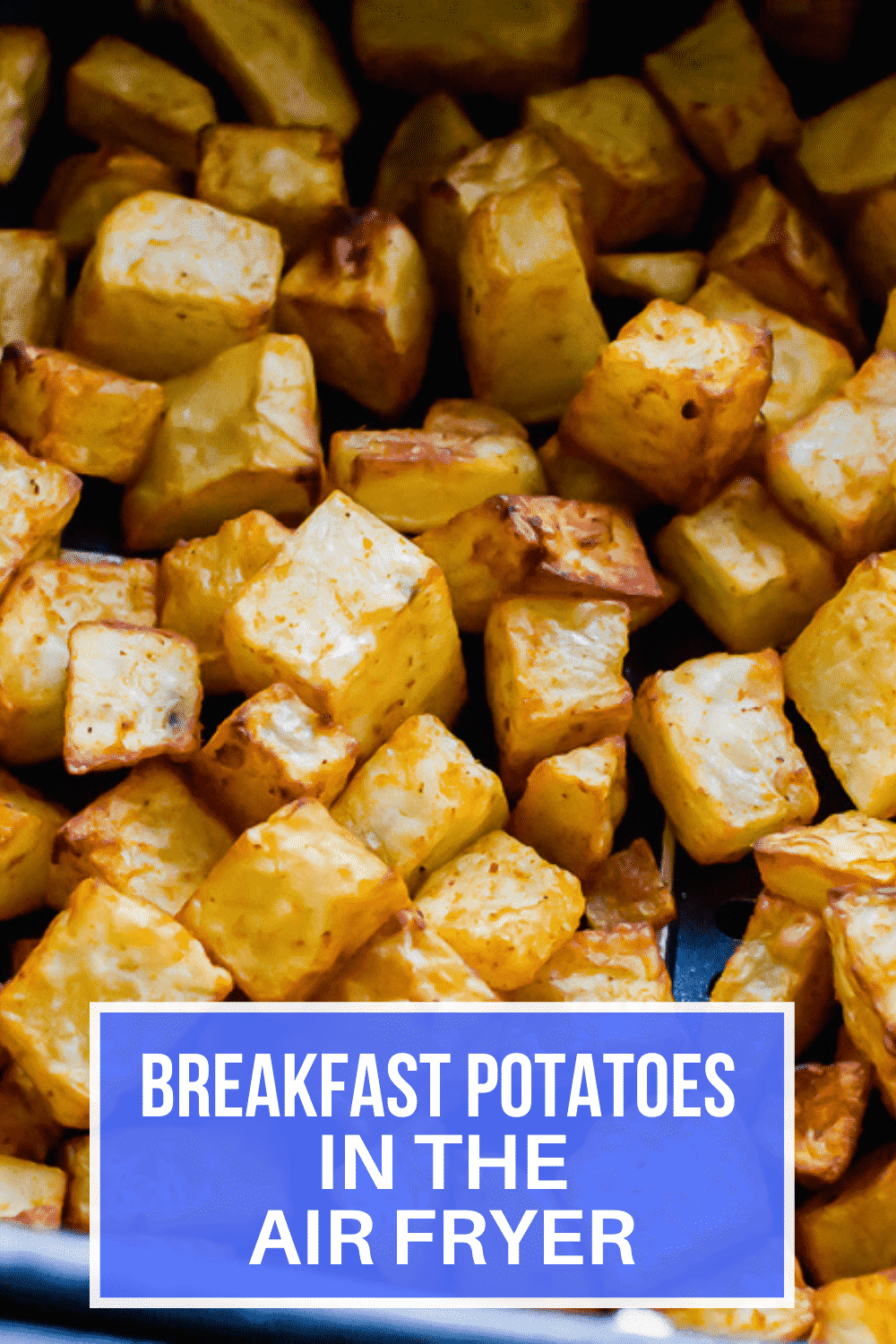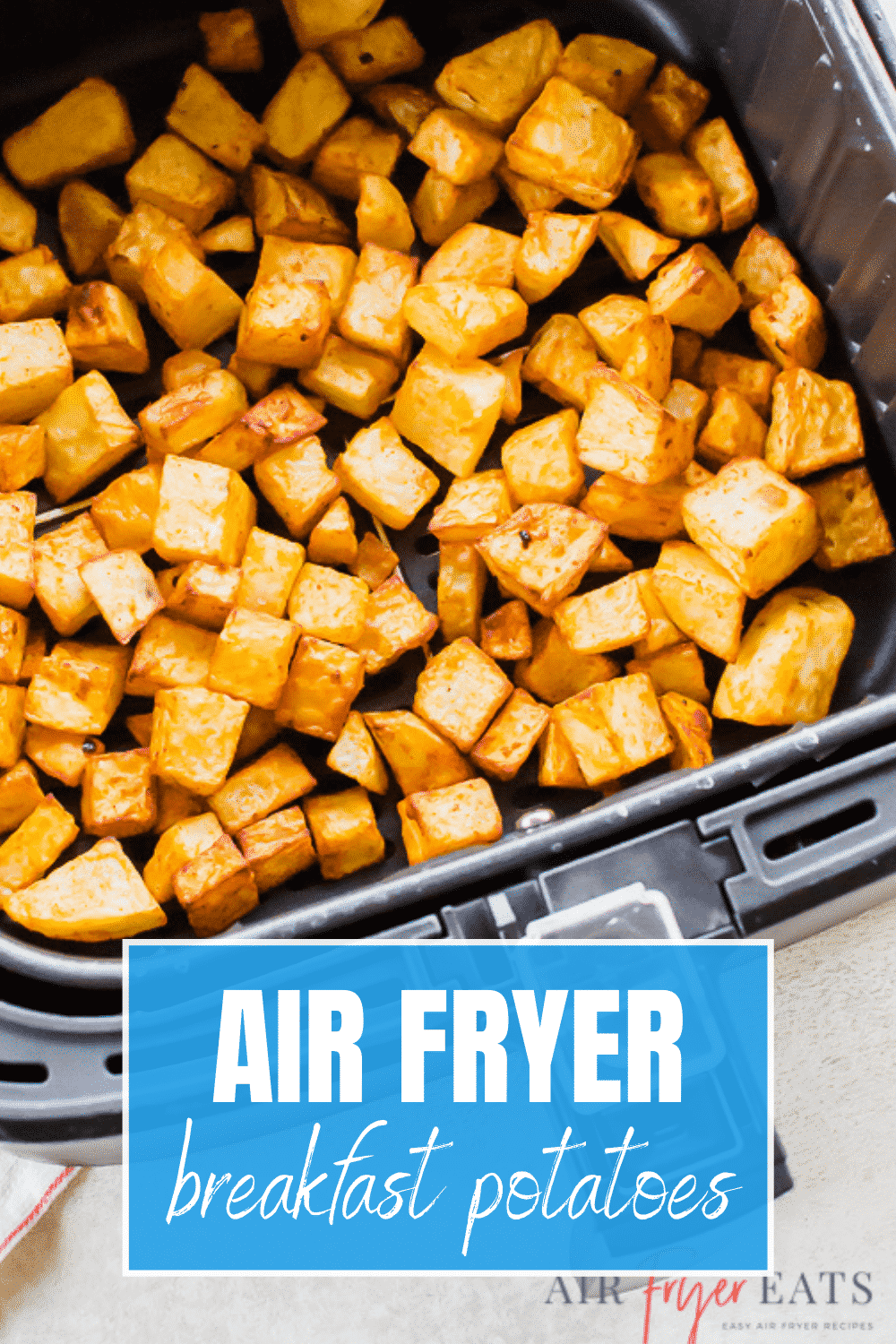 There is no better addition to a home cooked breakfast than crispy air fryer breakfast potatoes. Learn how to make this simple and healthy breakfast side in under 25 minutes.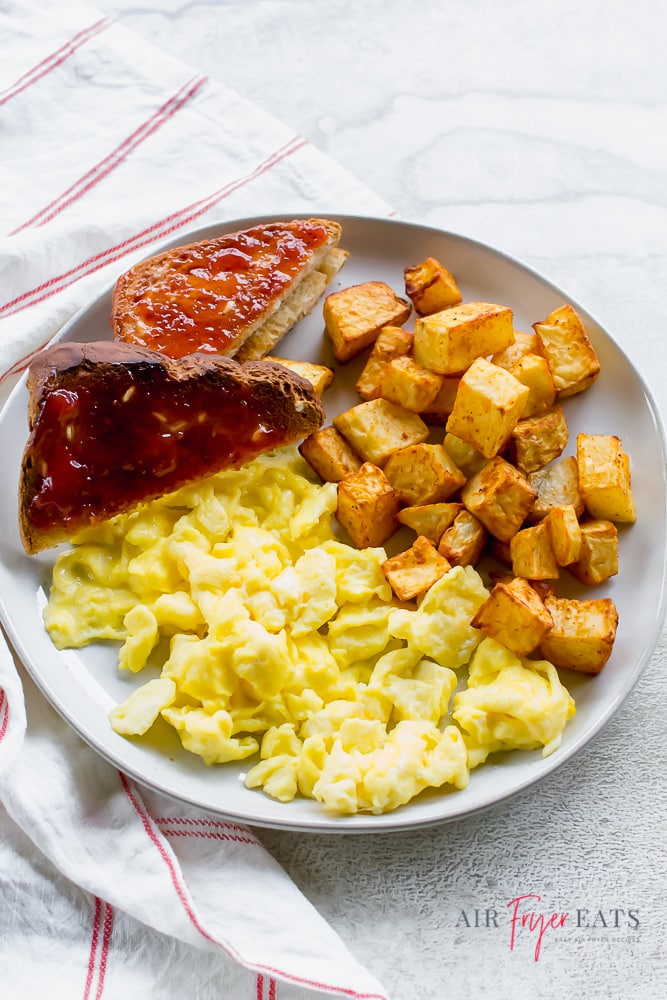 AIR FRYER BREAKFAST POTATOES RECIPE
Cut into cubes, crispy on the outside, and creamy in the center, just like breakfast potatoes should be!
These breakfast potatoes in the air fryer will remind you of your favorite breakfast restaurant and are super easy to make at home.
Simple seasonings and a small amount of oil are all you need to turn the humble potato into a breakfast food staple.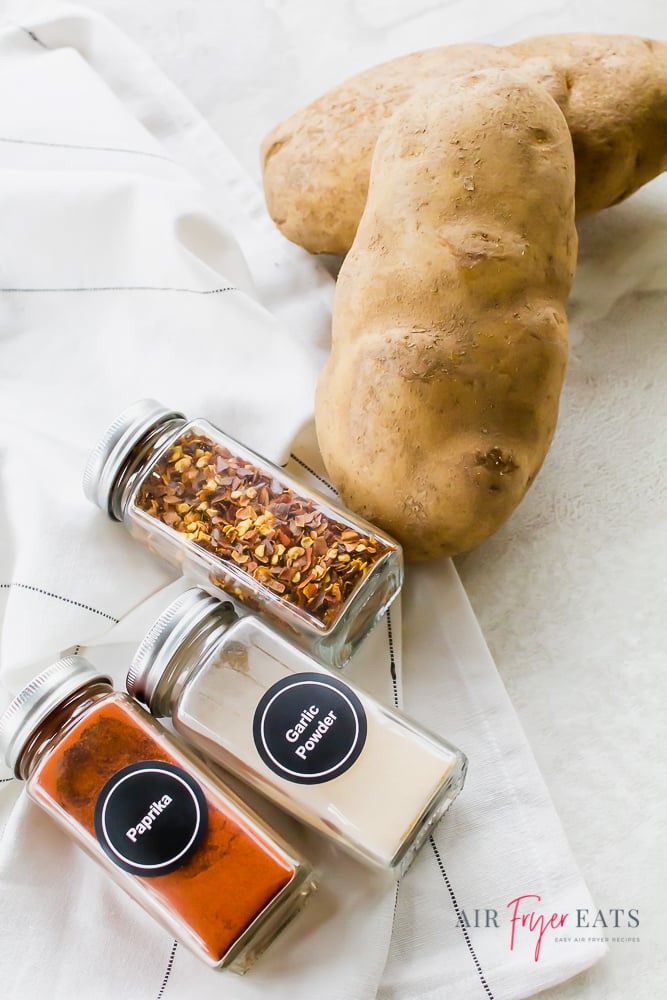 INGREDIENTS IN AIR FRYER BREAKFAST POTATOES
Potatoes - Peel and cut your potatoes into 1 inch cubes.
Oil - just a touch of oil in this recipe helps the outside of the potatoes get extra crispy.
Paprika - Adds color and flavor to this dish.
Garlic Powder - I add garlic powder to most veggies that I air fry. It's a must for flavor here.
Crushed Red Pepper - Optional if you don't like heat, but we enjoy it at our house.
Salt and Pepper - Season to taste.
If you have any questions, please leave a comment below and I will get back to you.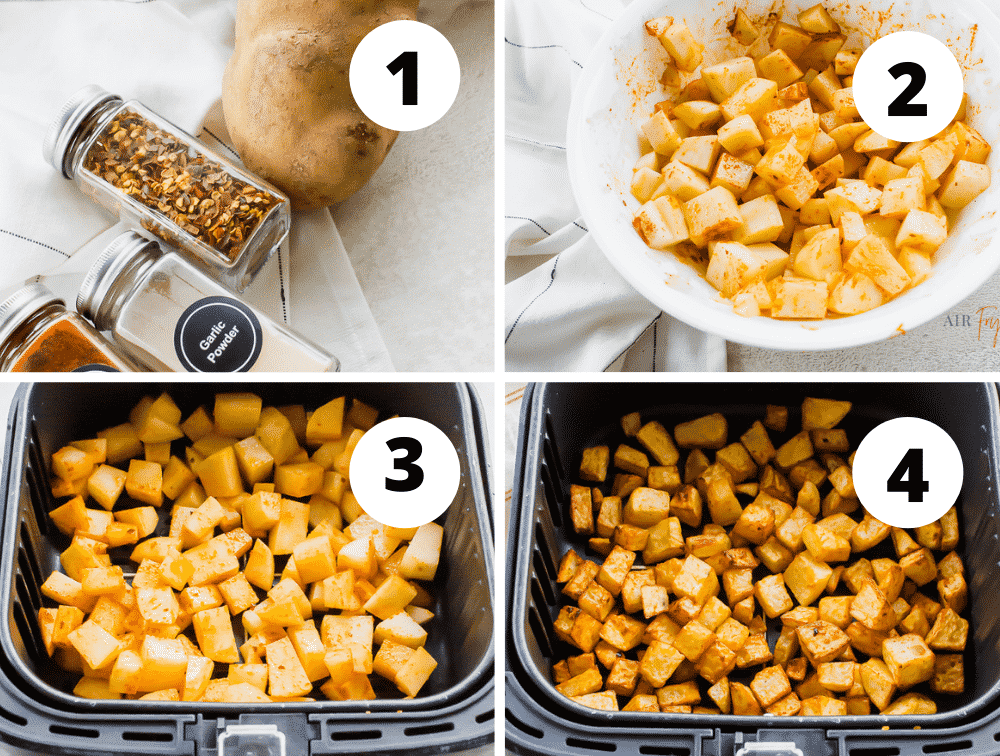 HOW TO MAKE AIR FRYER BREAKFAST POTATOES
Gather your ingredients and tools.
Peel Potatoes, dice into cubes and place in a bowl. Drizzle oil over the potato cubes and add spices. Stir to combine.
Add Potatoes to your air fryer and cook as directed in recipe. Shake or stir 2 times while cooking to help them cook evenly.
Remove potatoes from the air fryer, season with salt and pepper, and enjoy!
These numbered steps match the numbered photos above and are for illustration purposes. For the complete list of ingredients and instructions, please see the recipe below.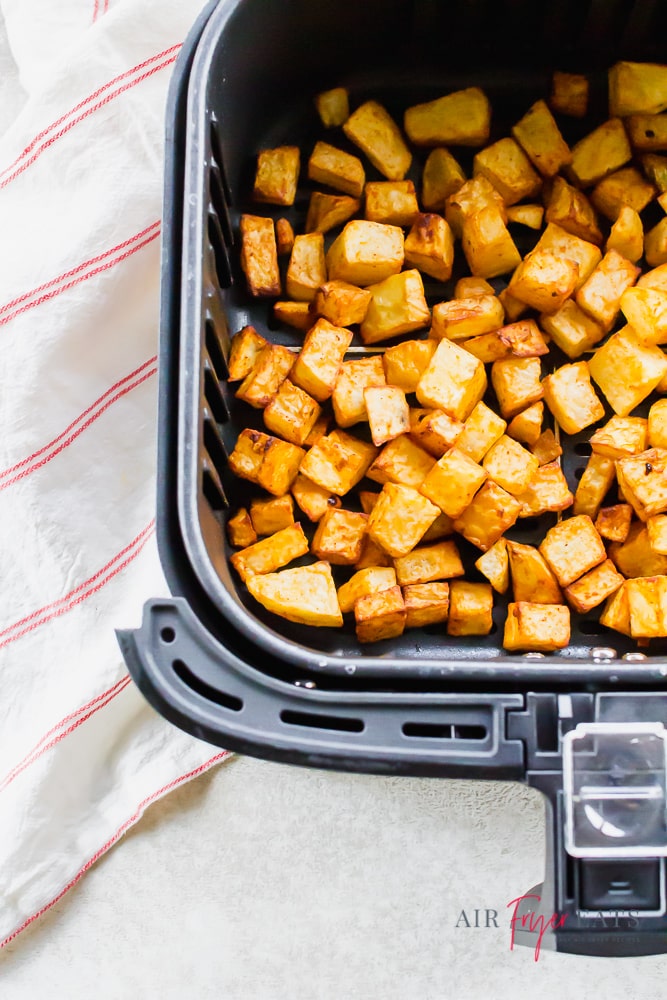 WHAT TO SERVE WITH BREAKFAST POTATOES
These potatoes will go well with any hot breakfast you can put together! Pancakes, Waffles, Eggs will all be made better with the addition of this side dish.
Try Air Fryer Bacon with these breakfast potatoes. You can make the bacon in the air fryer first, then set it aside while you cook the potatoes. Give the bacon a couple minutes in the air fryer to warm up while you put breakfast together.
This Vegan Bacon also cooks up beautifully in the air fryer.
Looking for something sweet with your breakfast? Air Fryer Donuts are perfect for your morning cravings.
CAN I ADD PEPPERS AND ONIONS TO AIR FRYER BREAKSFAST POTATOES?
I haven't tested a recipe with potatoes, onions, and peppers yet, but I bet you can!
I might partially cook the vegetables first so that they are finished at the same time as the potatoes and don't add too much moisture to the potatoes.
If you try it, please come back and let me know how it was.
HOW TO SEASON BREAKFAST POTATOES
I enjoy the seasonings of this recipe, but many different types of seasoning can be used to change things up.
The great thing about potatoes is they are so versatile!
Try Italian seasoning, ranch seasoning, or any other blend that you like.
If you like your breakfast potatoes a little bit more spicy, add some hot sauce.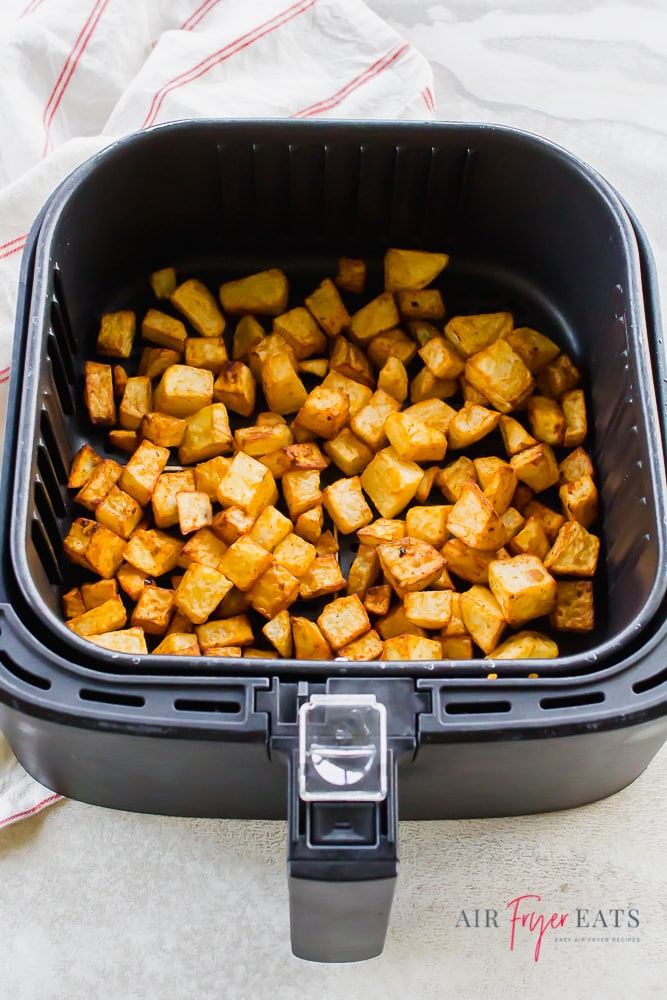 MORE DELICIOUS SIDE DISH RECIPES FOR YOUR AIR FRYER
These potatoes are not just for breakfast. You can serve Air Fryer Breakfast Potatoes with dinner as well. Here are some other simple side dishes you might like.
Air Fryer Eggplant is soft on the inside and delicately seasoned to pair well with just about anything.
Acorn Squash Roasted in the Air Fryer is a special sweet and savory treat of a side dish.
For another version of this recipe, check out how I make Air Fryer Potatoes.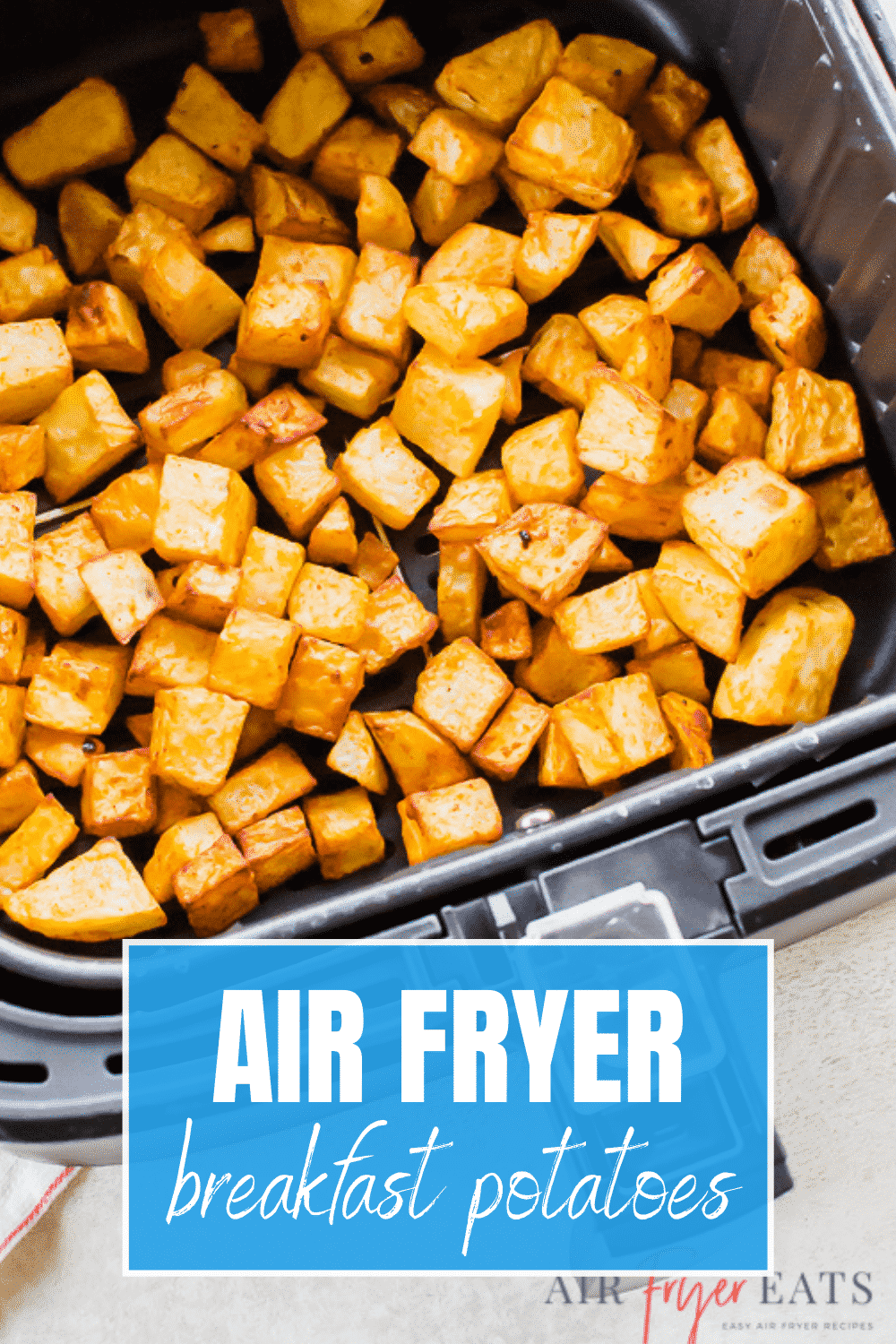 Have you made this recipe? Please leave a comment AND rating below! It helps other readers!
Be sure to tag @AirFryerEats on instagram, if you share a picture on the gram!
Let's get social, you can follow me on Youtube, Instagram, Facebook, Pinterest or join one of our Air Fryer Facebook Groups: Air Fryer Recipes, Air Fryer Recipes for Seniors and Gluten Free Air Fryer Recipes.
Don't forget to subscribe to our EMAIL newsletter.