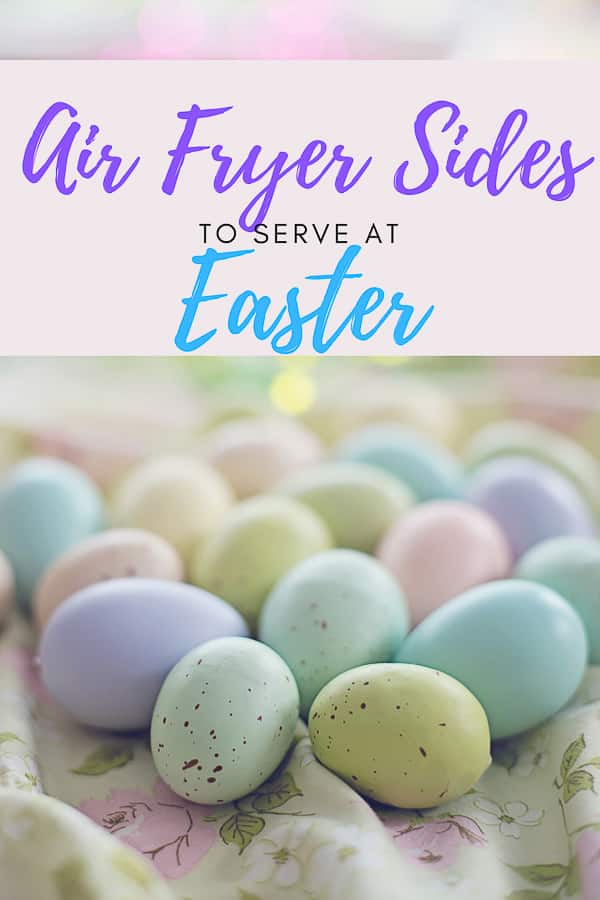 Here are some easy air fryer recipes, that you can serve up at Easter. Many of these air fryer recipes cook in 15 minutes or less. That makes Easter Dinner a snap!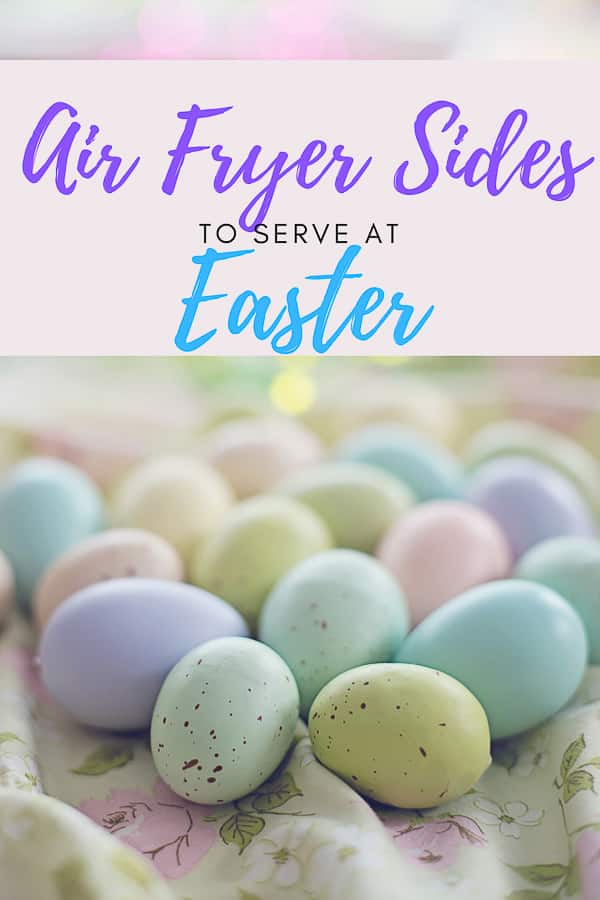 I have to admit that Easter kind of snuck up on me this year.
I am guessing that this Easter will be quite different from many others that we have celebrated.
I think that this year, since there are less activities going on there will be more time spent in the kitchen and around the dinner table enjoying each other.
I've put together some air fryer side dish ideas for you. Everything from air fryer baked potatoes to air fryer brussel sprouts.
However, if you are looking to cook your main dish in the air fryer, you might want to check out this air fryer ham.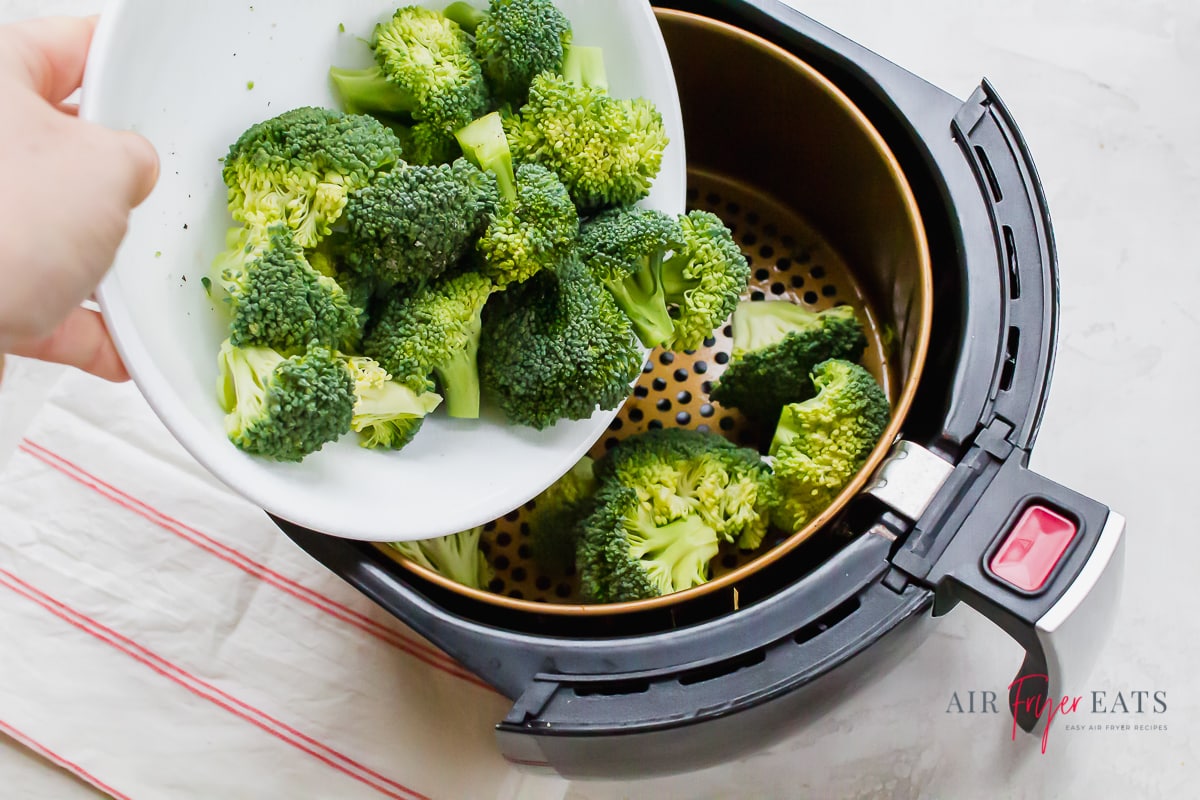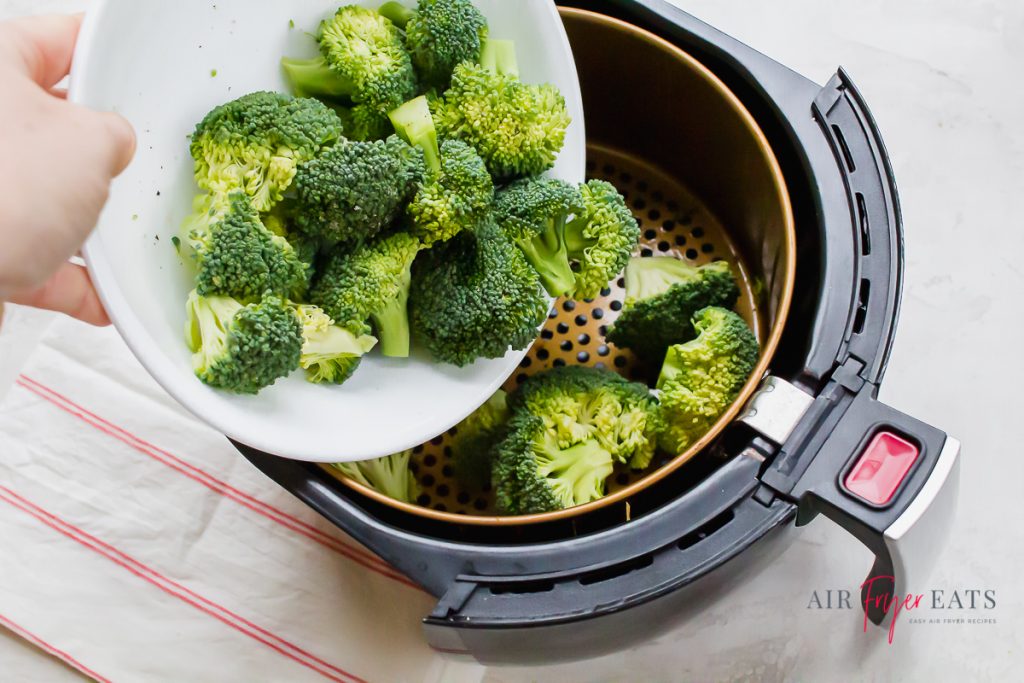 Air Fryer Broccoli
Looking for a great way to add some pizzazz to broccoli?
Try air frying it! Air Fryer Broccoli is the perfect combination of crispy and tender, and you won't believe how easy it is to make!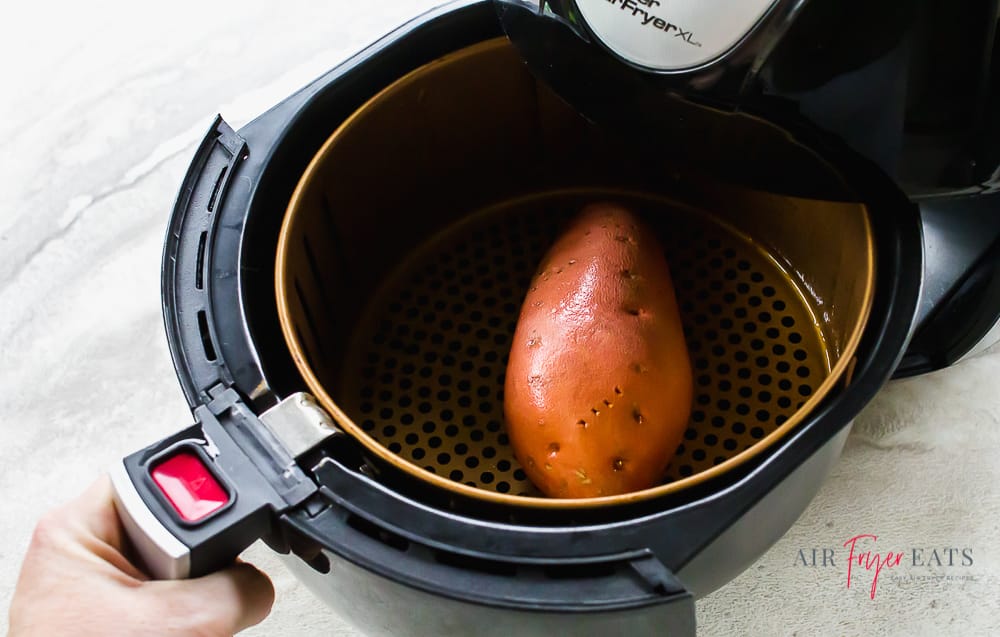 Cooking sweet potatoes doesn't have to be a daunting task when you have an air fryer in your kitchen!
This Air Fryer Sweet Potato recipe results in fluffy, scrumptious sweet potatoes every single time!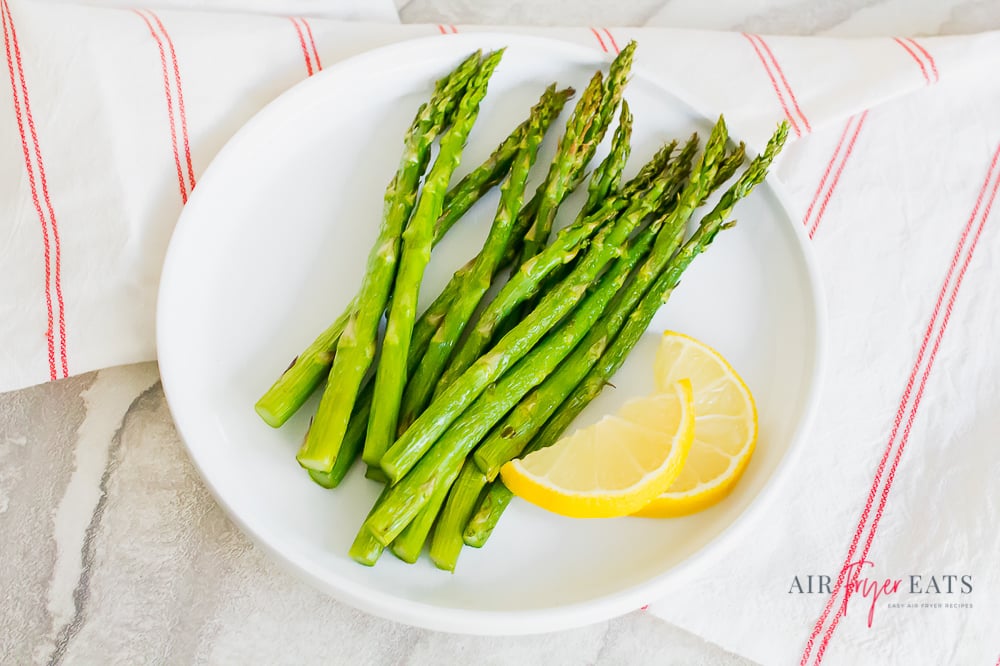 Air Fryer Asparagus is a low carb and keto friendly option for your family.
This easy to make air fryer recipe will be a colorful side dish addition to your next meal.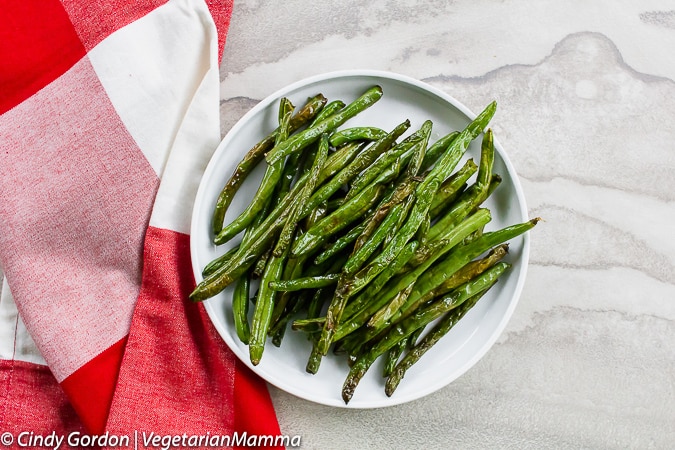 Air Fryer Green Beans will be the perfect addition to grow your collection of delicious air fryer recipes!
If you love green beans, this is a quick and tasty way to make them!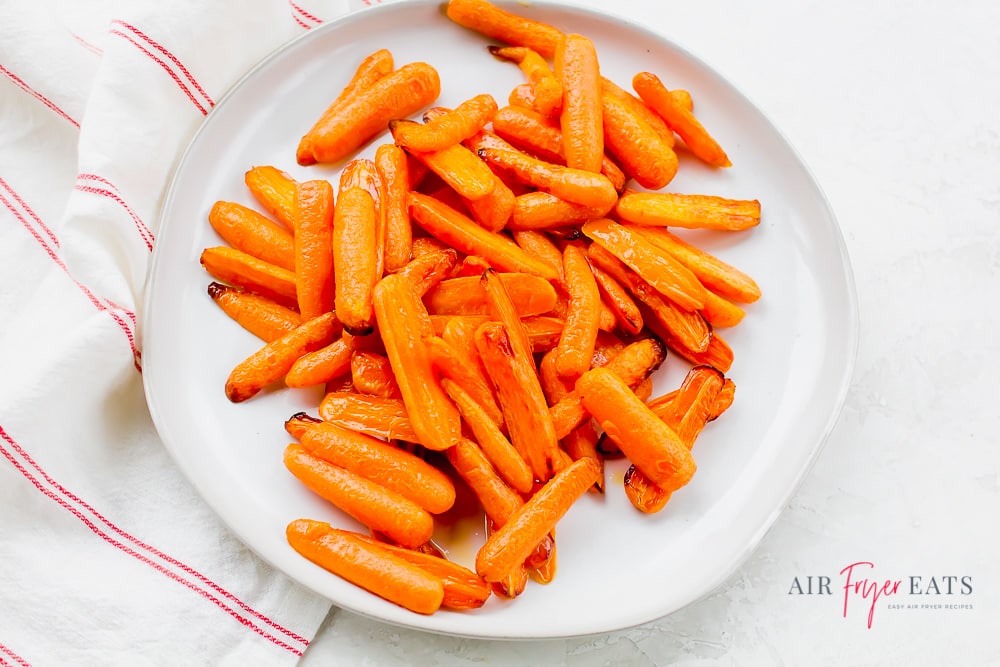 These Air Fryer Carrots are a snap to make in your air fryer.
Carrots are a quick and easy way to get a delicious vegetable side dish on your table in under 15 minutes.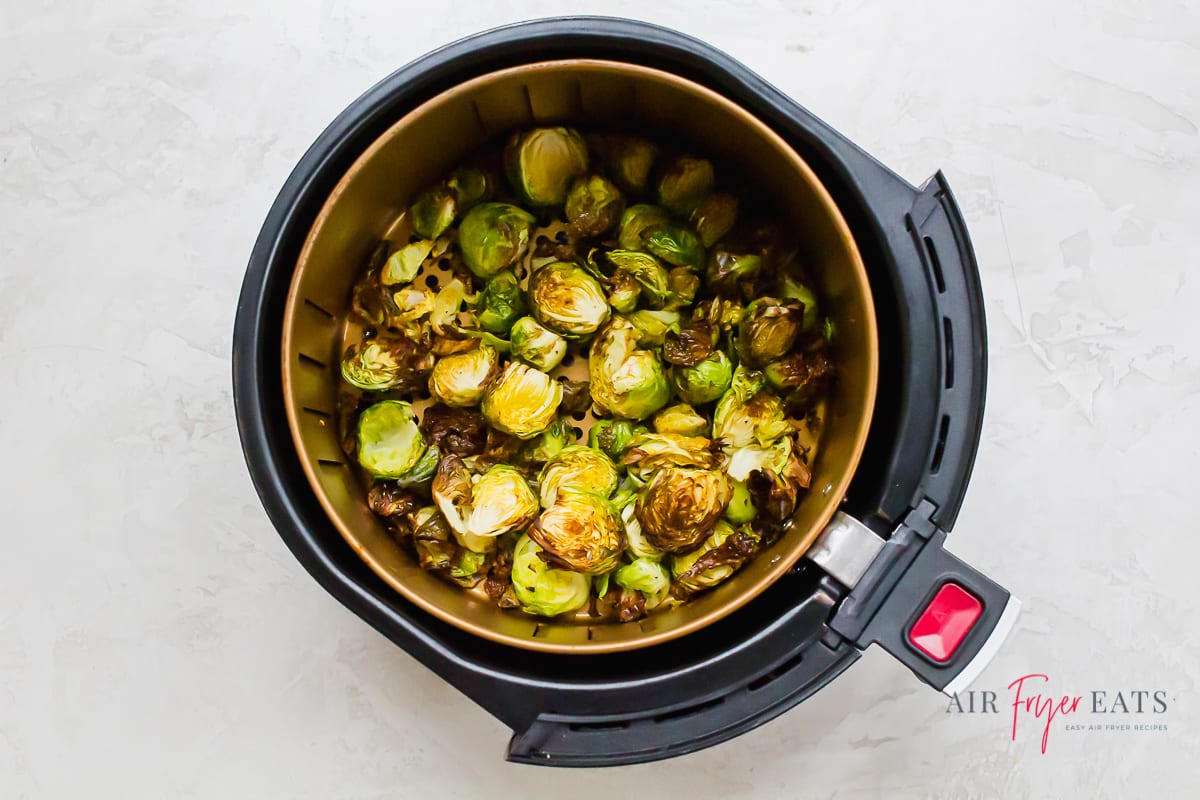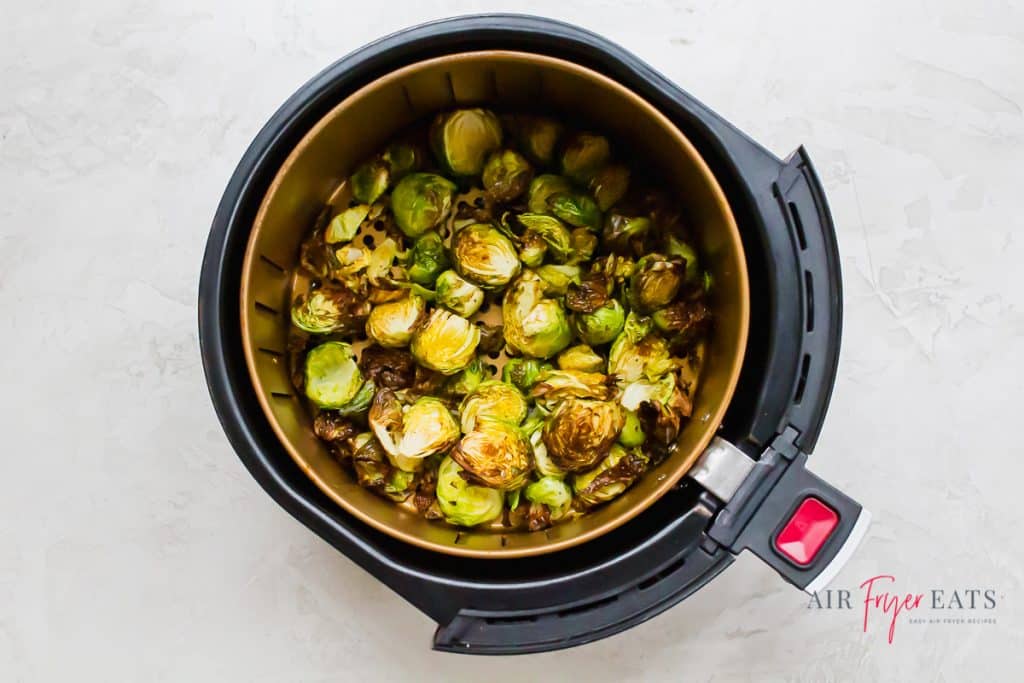 Did you know that Air Fryer Brussel Sprouts are not only nutritious, but incredibly flavorful!
In less than 15 minutes your air fryer gives these sprouts the most delectable crispy crunch on the outside with a roasted, caramelized flavor that is out of this world!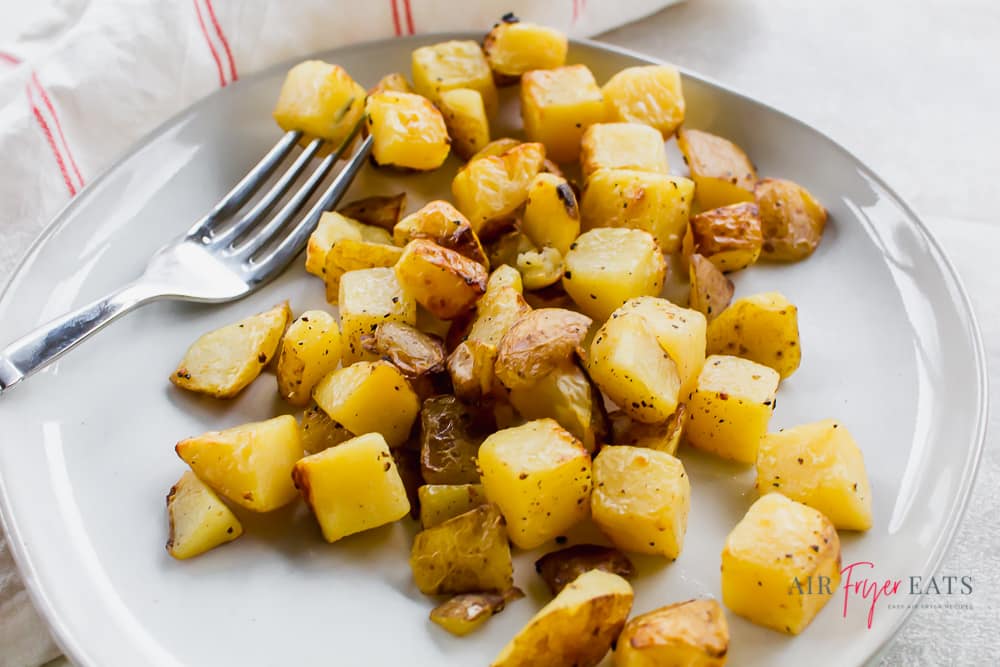 Air Fryer Potatoes (from a can)
Did you know you can make delicious crispy Air Fryer Potatoes from a can?
That's right, shelf stable canned potatoes are easy to make in your air fryer.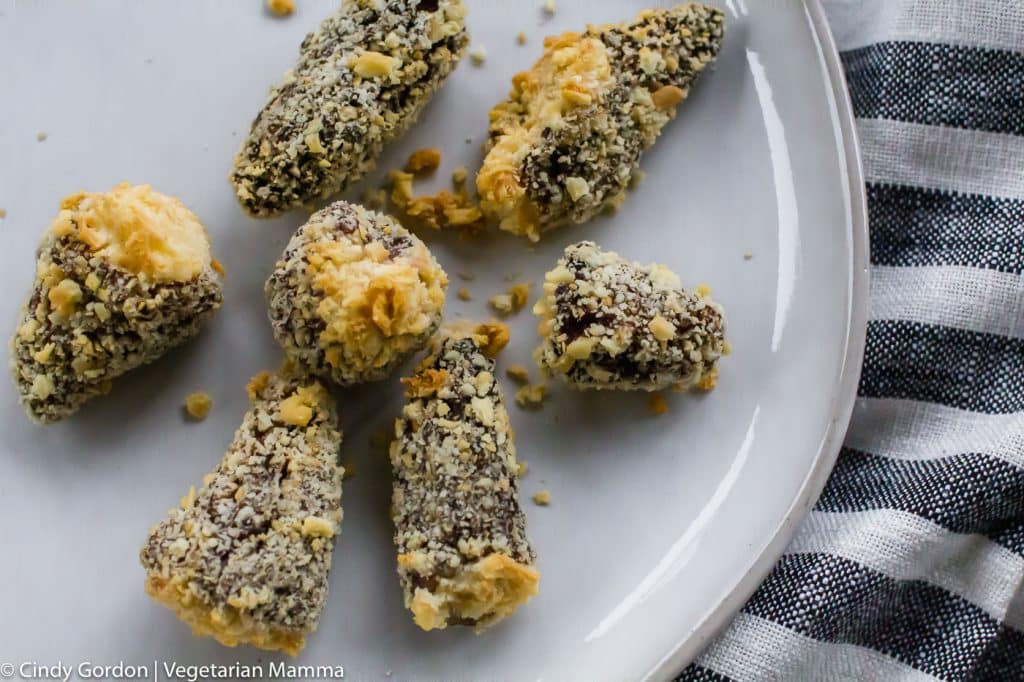 Air Fryer Morel Mushrooms are an earthly, mouthwatering fried morel mushroom recipe!
These fried morel mushrooms will keep you coming back for more! They are stuffed with cream cheese and breaded to perfection!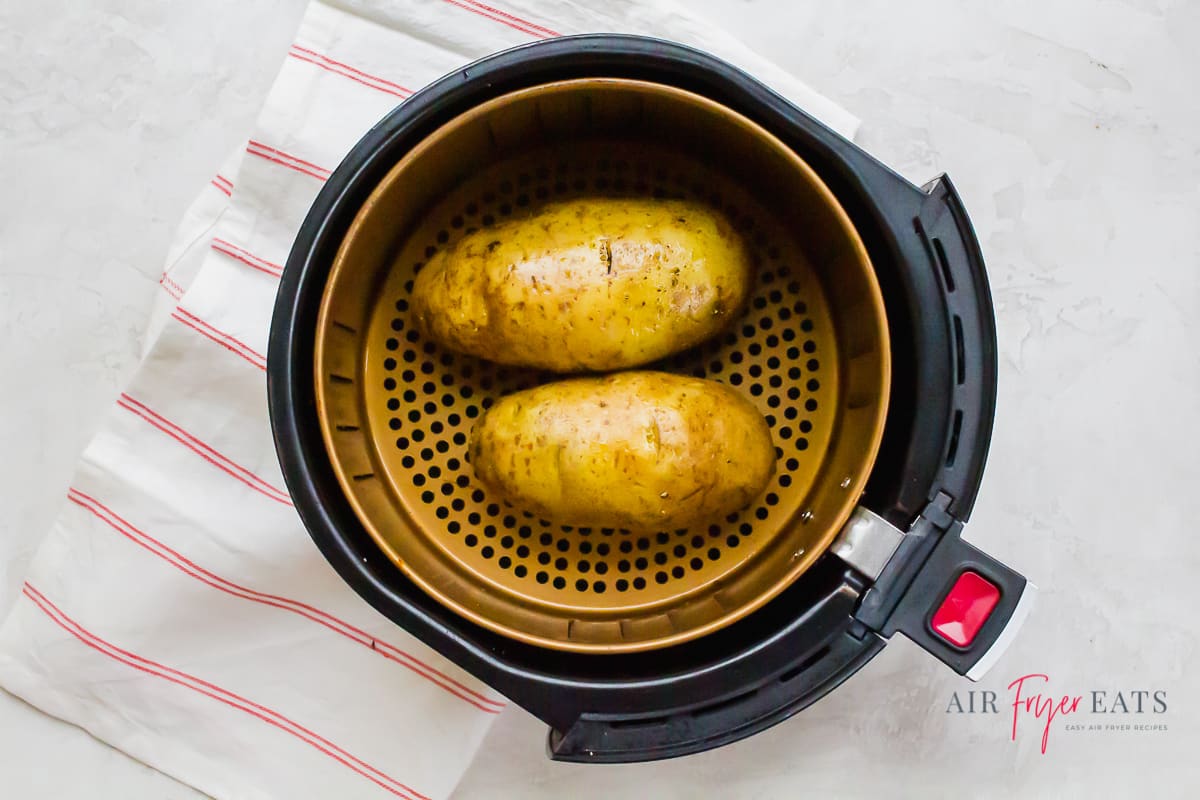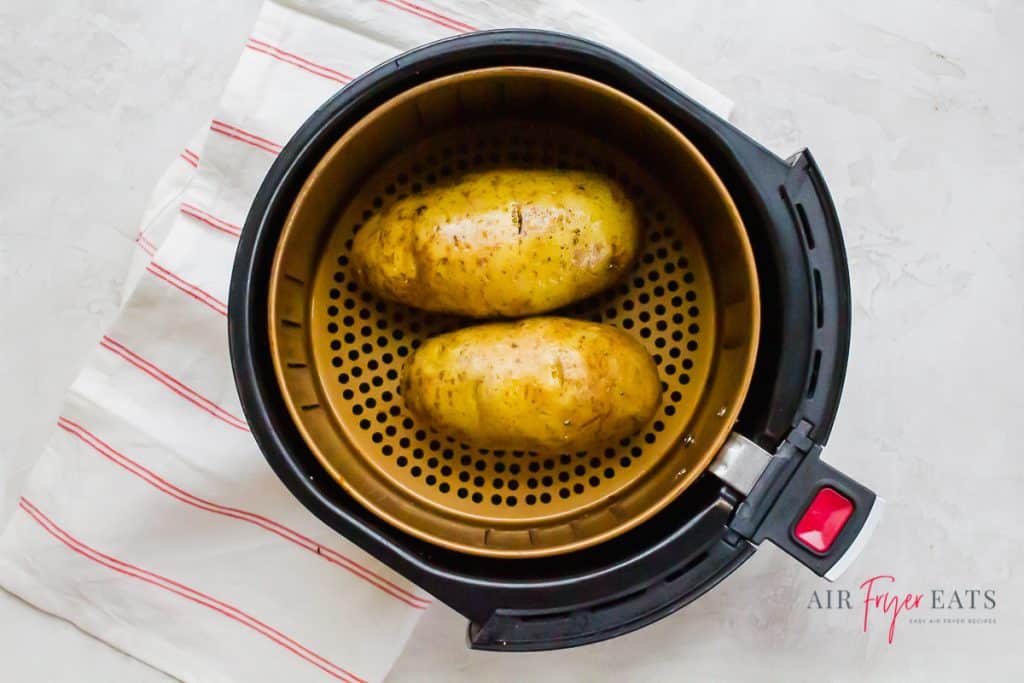 Why wait forever for your oven to bake potatoes when your air fryer can do it in half the time?
With just one bite of a succulent Air Fryer Baked Potato, you'll never go back to the old way again!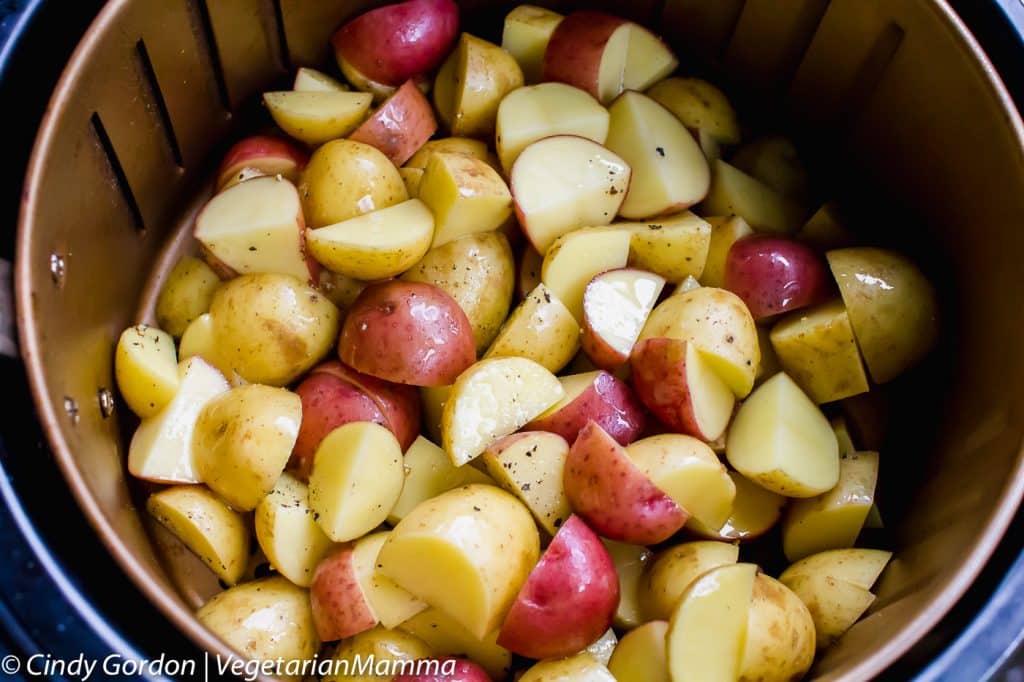 Air Fryer Roasted Potatoes will complement any holiday or weeknight dinner.
These air fryer potatoes will be one of the best air fryer recipes that you'll find!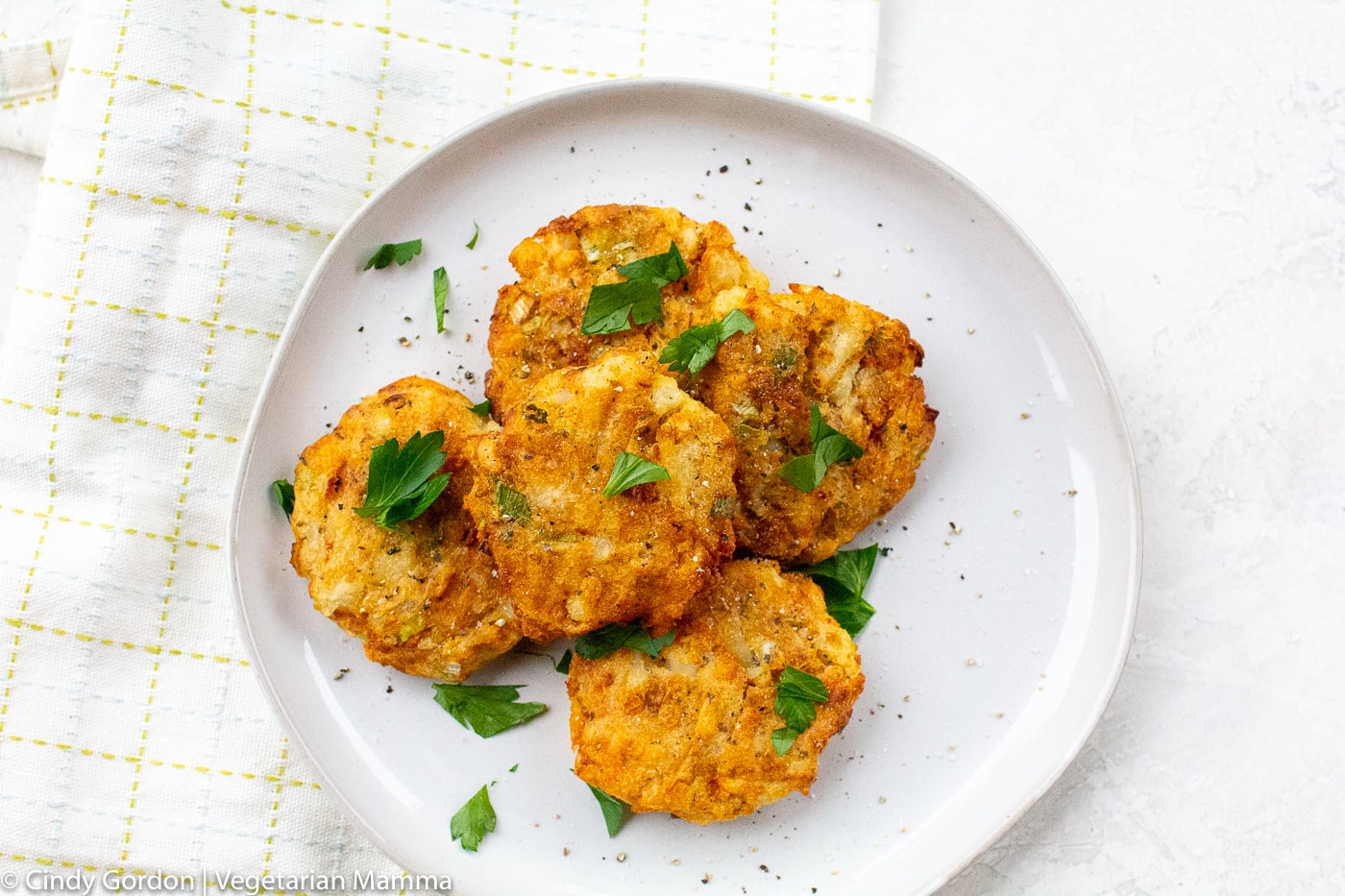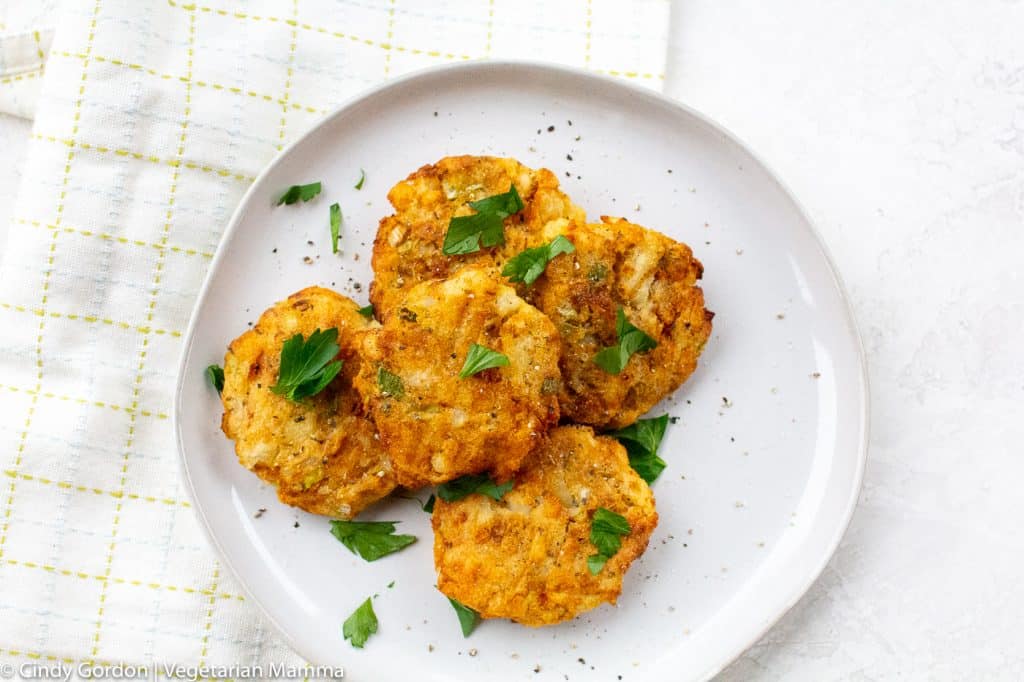 These Air Fryer Potato Pancakes are crispy, yet tender and will satisfy everyone's tastebuds.
This potato pancakes recipe can be served as a main side or side dish.
Let's talk! Drop me a comment below and tell me what you are making for Easter.
Will you be using your air fryer?