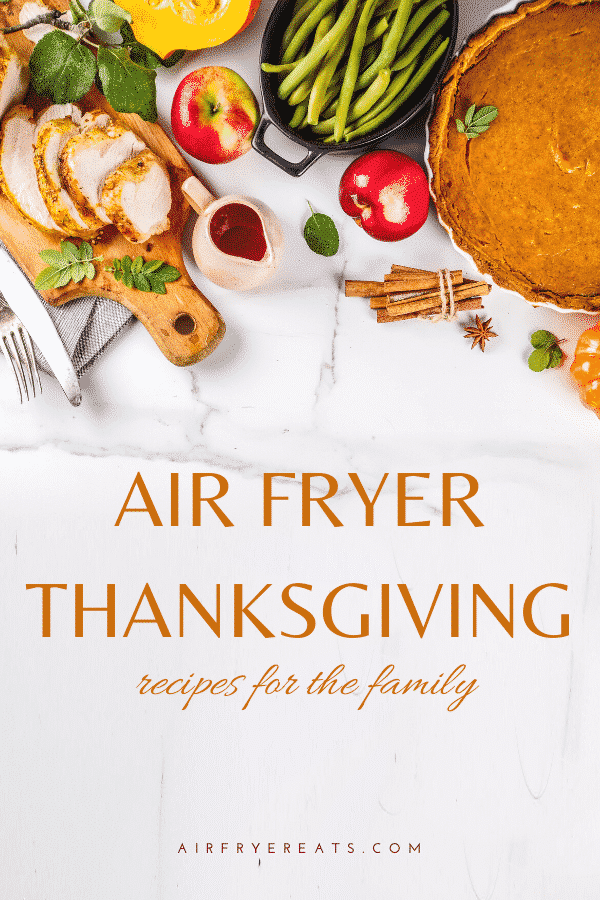 These holiday themed air fryer recipes are perfect for your Thanksgiving dinner. Dress up your holiday with these air fryer thanksgiving recipes.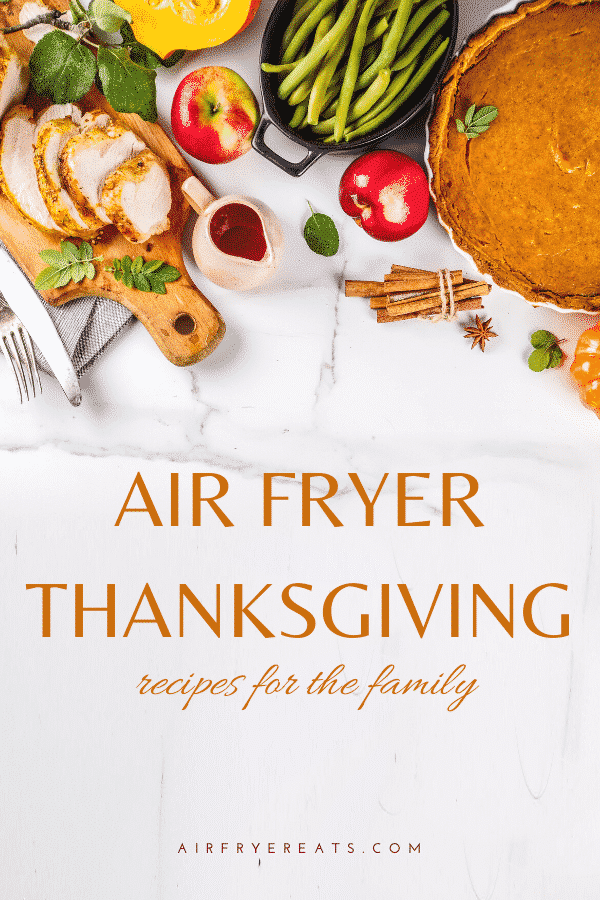 This Air Fryer Thanksgiving Menu is sort of like a choose your own adventure type of menu.
I am going to give you some options for your air fryer side dishes and some options for your air fryer desserts!
You get to pick and choose when it comes to this menu! Make as much or as little as you like in your air fryer this Thanksgiving!
Let's kick it off with a printable menu plan. This is a free printable Thanksgiving Menu plan.
You can print it and fill in what you plan to make and serve!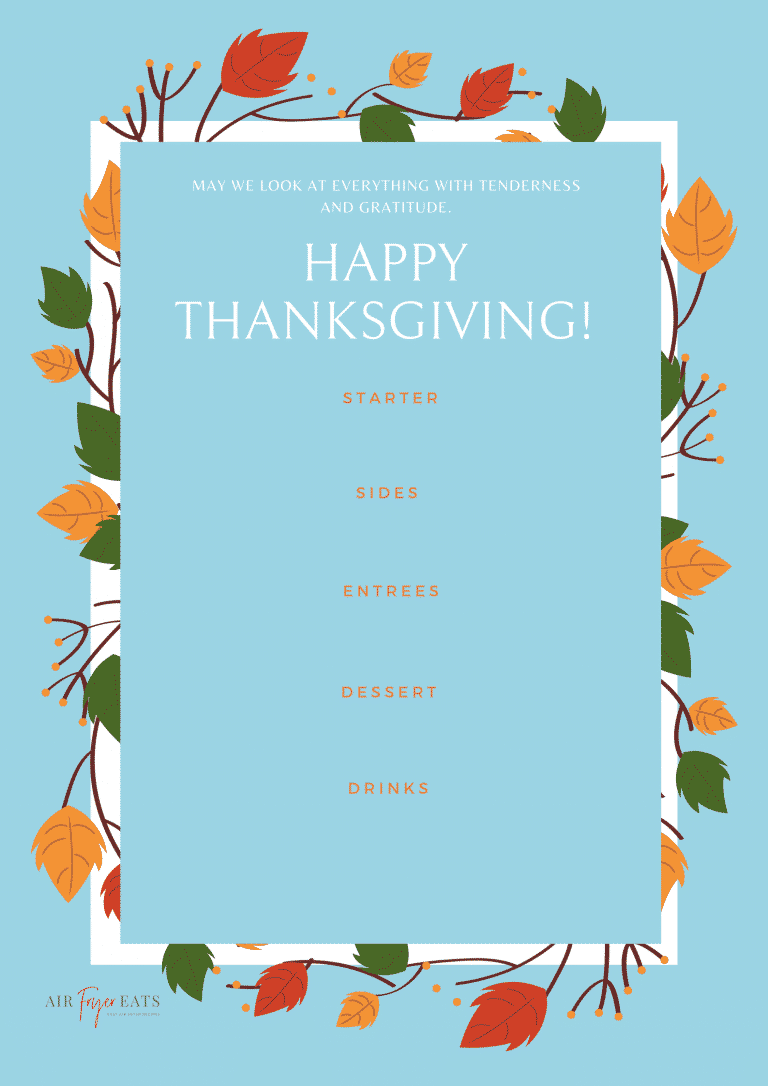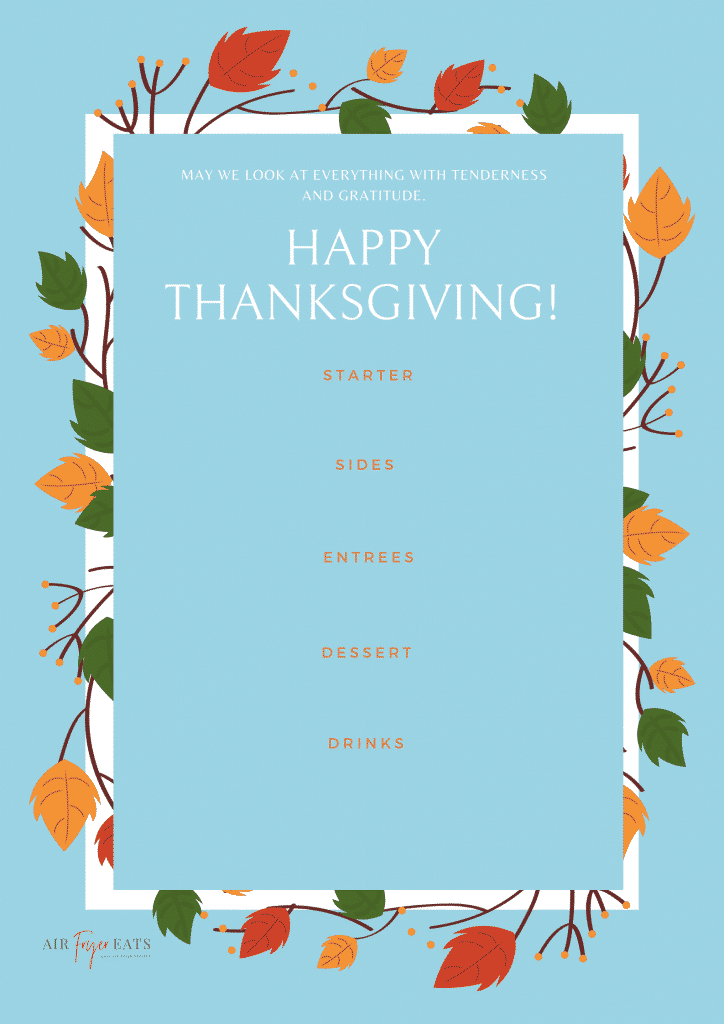 Once you click the download button it should automatically save to your computer.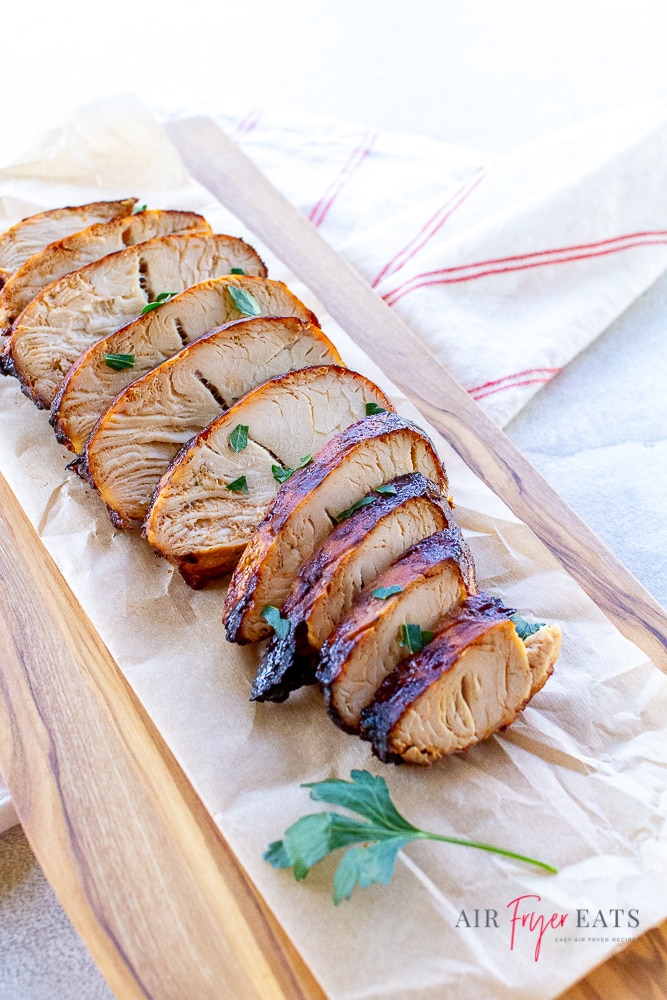 This air fryer acorn squash is simply delicious. You will be surprised at how quickly and perfectly acorn squash cooks in the air fryer! (Get Recipe Here)
---
Now it is time to take a look at those side dishes that you can make for Thanksgiving. We have included a lot of ideas here.
Some are traditional Thanksgiving Side Dishes with an air fryer twist!
If you are looking for more you can view ALL our Holiday Side Dishes on our Air Fryer Side Dish Recipes post!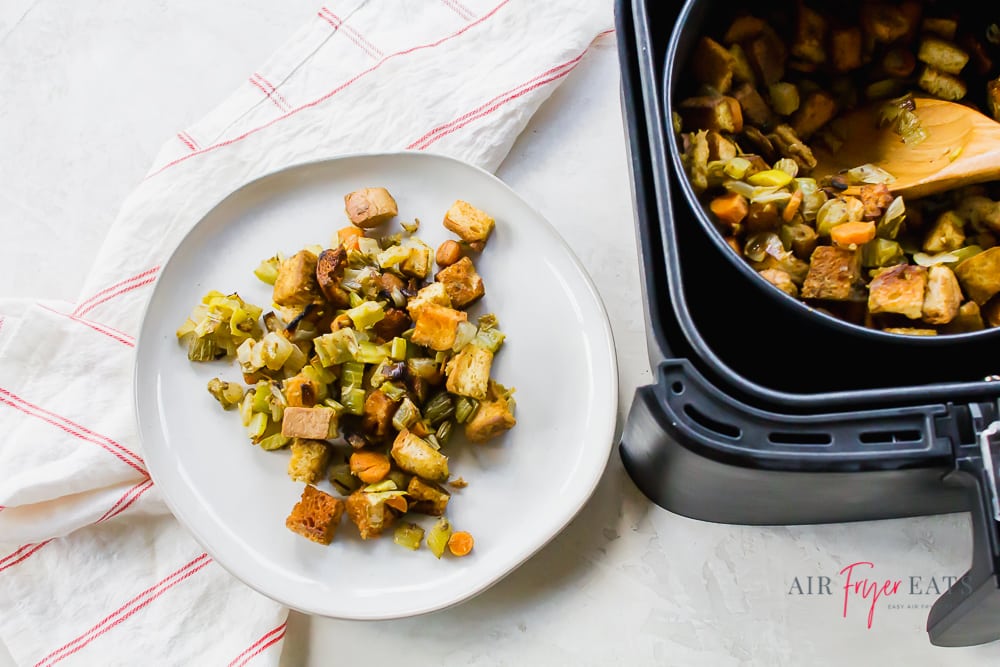 This Air Fryer Stuffing is the perfect holiday side dish! Packed with carrots, leeks, and celery, it will impress all your dinner guests! (Get Recipe Here)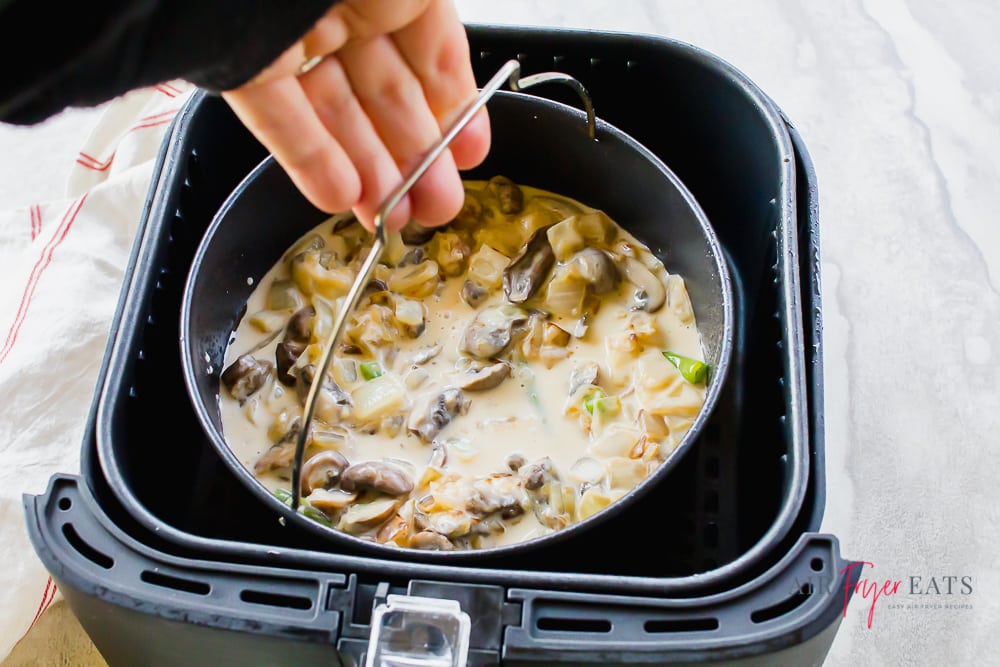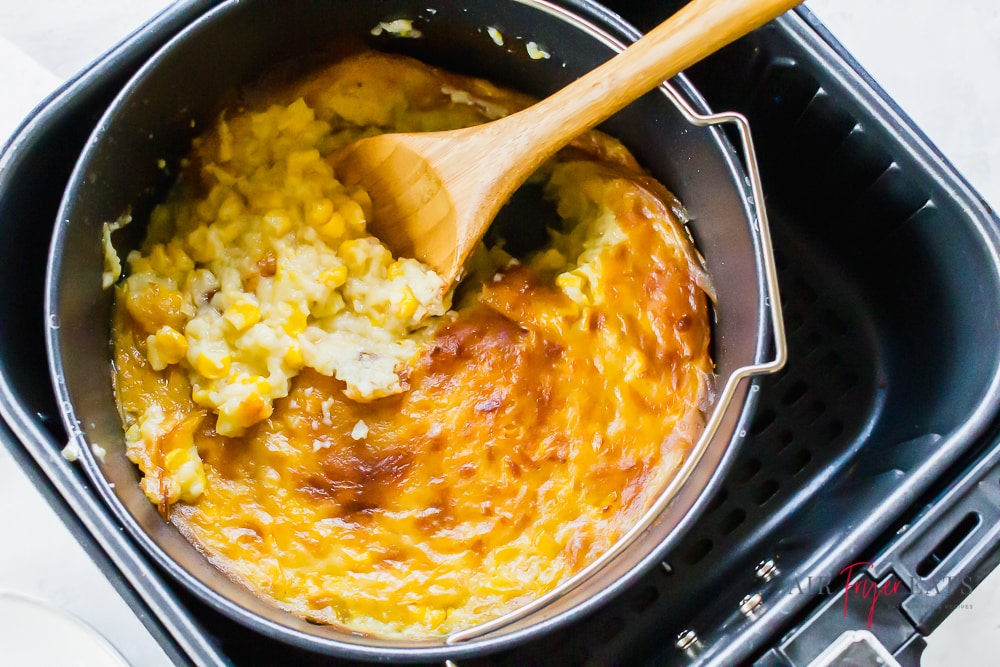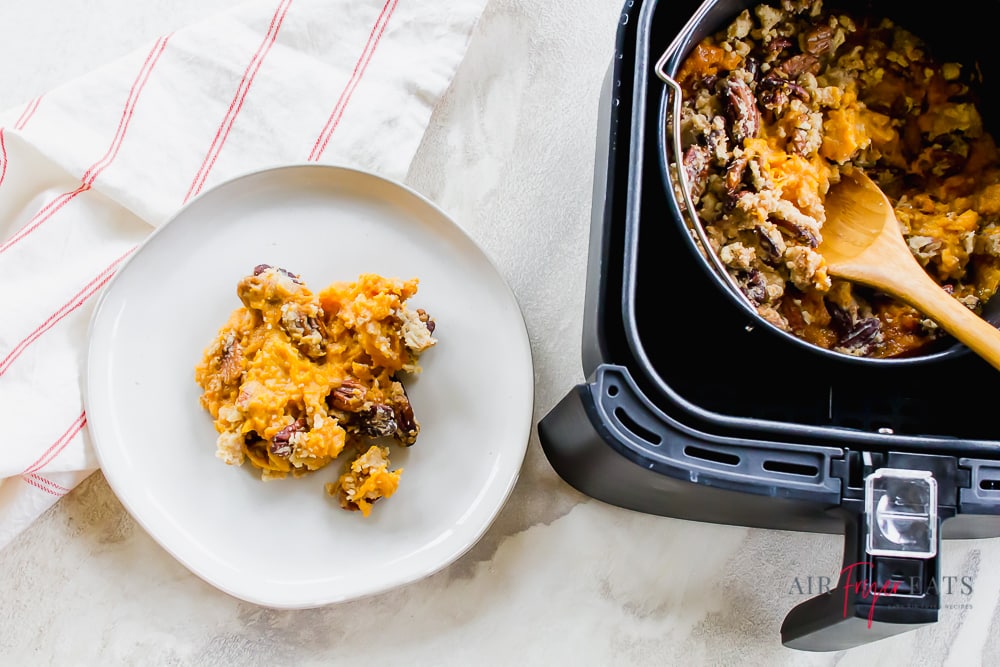 Air Fryer Sweet Potato Casserole
If you want to impress the crowd at your next holiday gathering, bring a dish of Air Fryer Sweet Potato Casserole. The fluffy sweet potato filling and crunchy pecan topping will be the star of the show! (Get Recipe Here)
---
Now it is time to talk about appetizers. What big meal isn't complete with an appetizer or two?
There are so many easy air fryer appetizers that you can make for your Thanksgiving Dinner!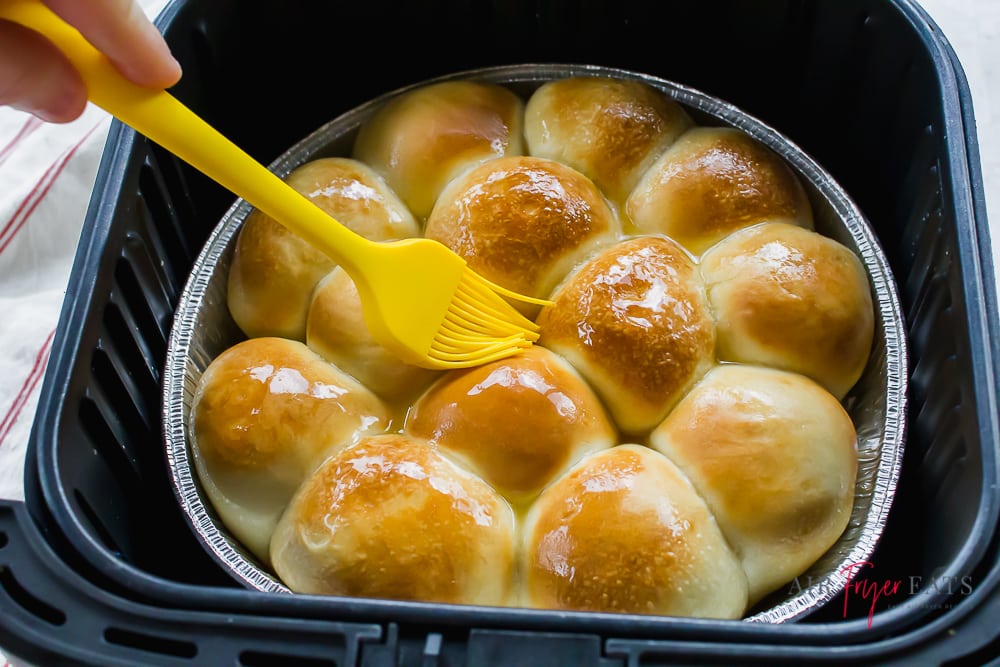 Making frozen rolls in the air fryer helps to make dinner easier! Pop the rolls into the air fryer and delicious golden brown rolls will appear! (Get Directions Here)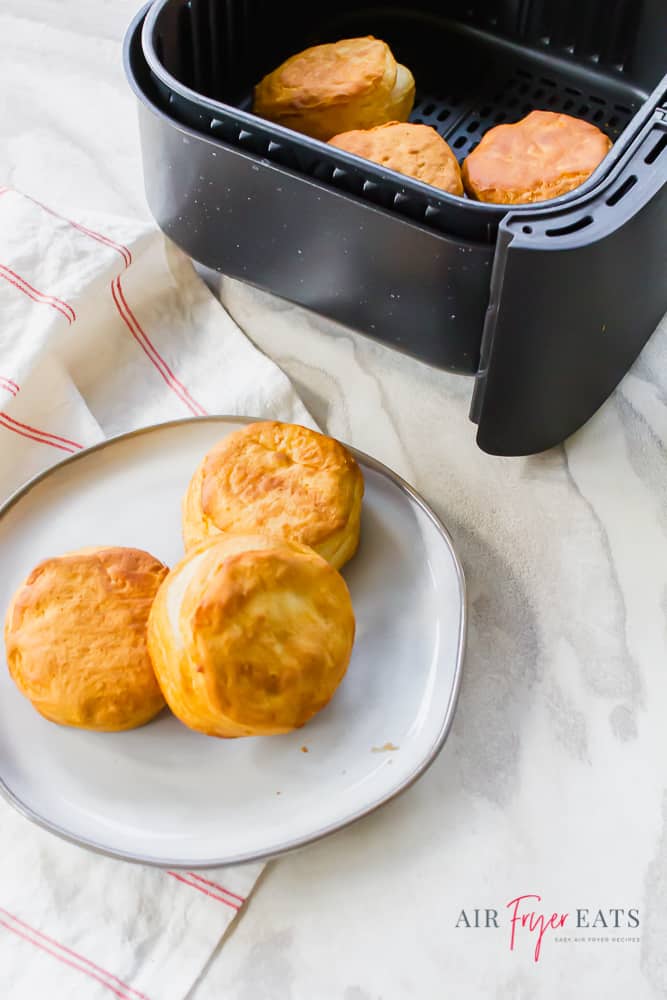 If you love buttermilk biscuits, you are going to love Air Fryer Biscuits. These canned and refrigerated biscuits come out golden brown and delicious. (Get Directions Here)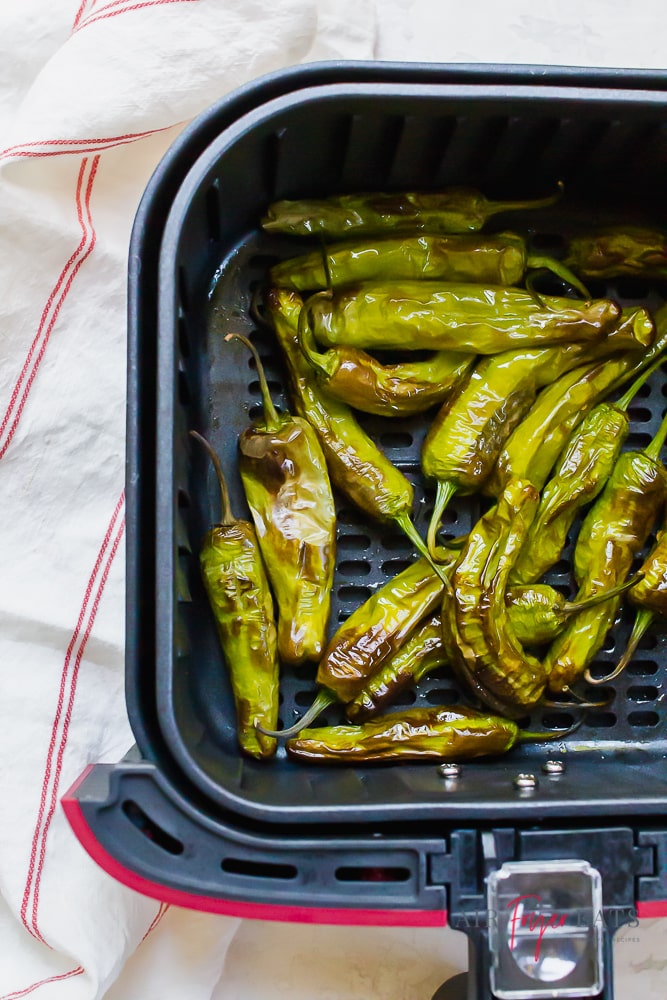 Air Fryer Shishito Peppers are a quick and delicious air fryer recipe. These blistered peppers are mild and make the perfect appetizer. You are going to fall in love with how easy this shishito pepper recipe is to make. (Get Recipe Here)
---
Finally, we can round out our Vegetarian Lovers Thanksgiving Menu with some desserts! Everybody can make room for desserts, right?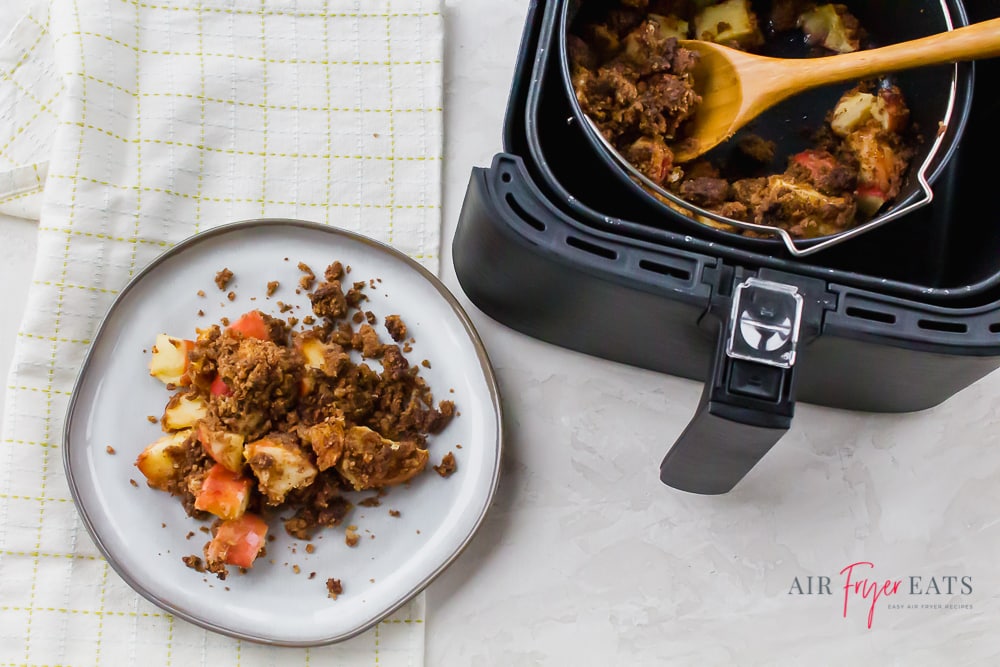 This simple yet delicious Air Fryer Apple Crisp is the perfect holiday dessert! The crunchy oat topping and sweet cooked apple filling goes great on every table. (Get Recipe Here)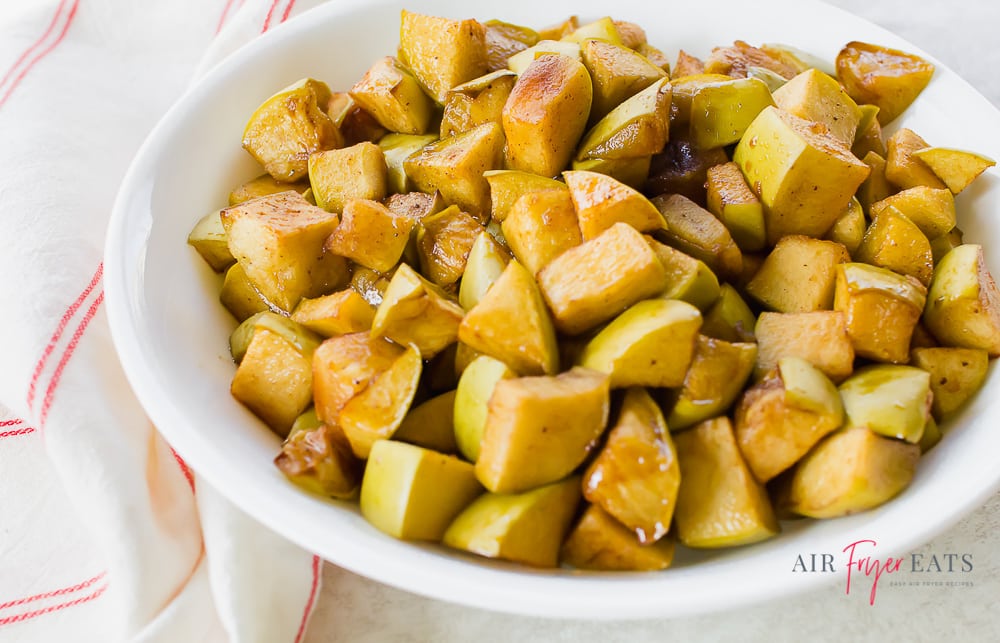 These seasoned Air Fryer Sweet Apples are an amazing healthier dessert you can make in less than 20 minutes! The perfect gluten and dairy free dessert! (Get Recipe Here)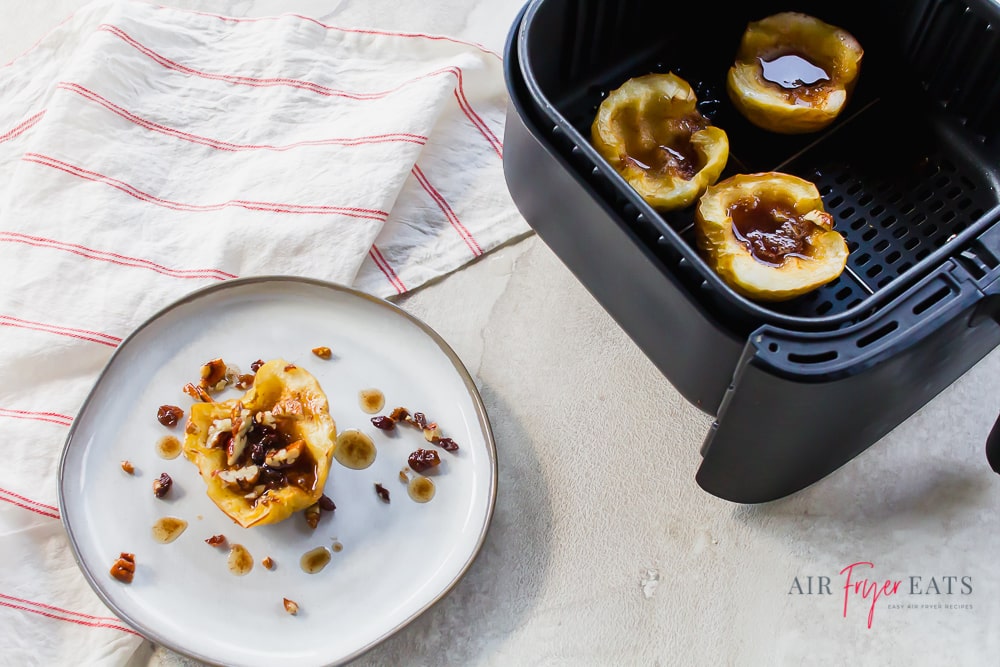 Air Fryer Spiced Apples are a delicious sweet dessert your entire family will love. Cinnamon, raisins, maple syrup and pecans come together to make this mouthwatering dessert. (Get Recipe Here)
That's it for the recipe selection. We have left you with quite a few air fryer recipes for you to choose from.
Are you up for this Thanksgiving Choose Your Own Adventure type of menu plan? I'd love to hear what you plan to make for Thanksgiving, drop me a comment below!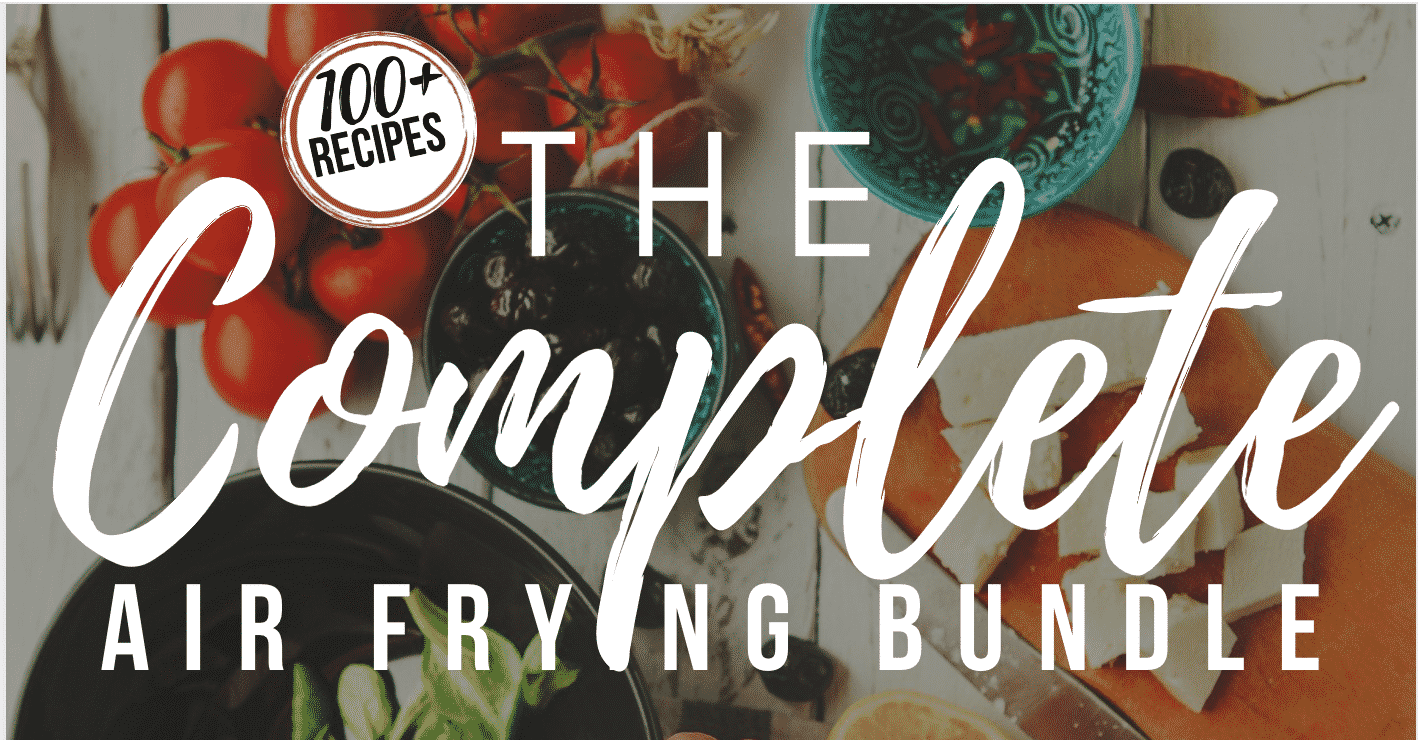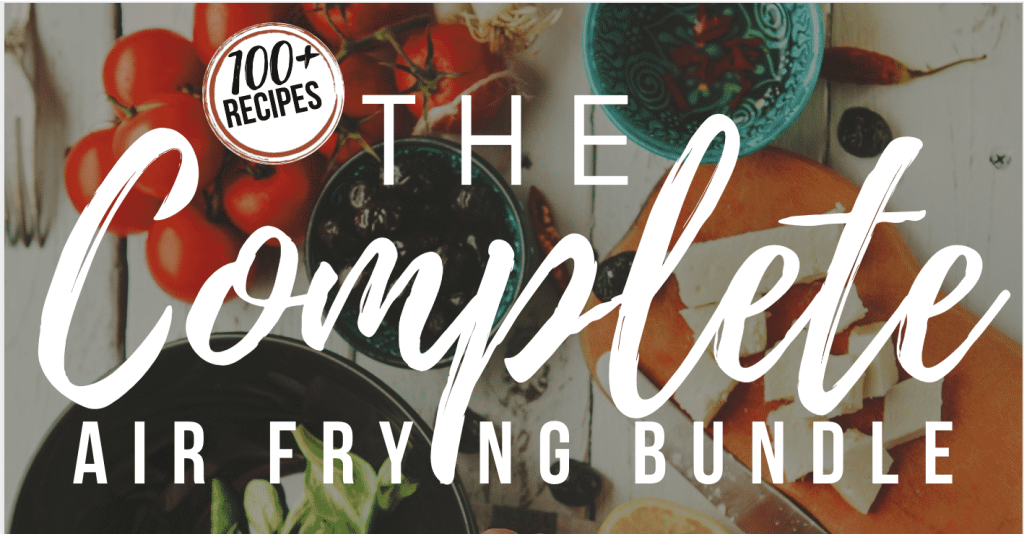 Want more Thanksgiving recipes? Check out our Chicken Lovers, Seafood Lovers, Vegetarian Thanksgiving, Thanksgiving Recipes.