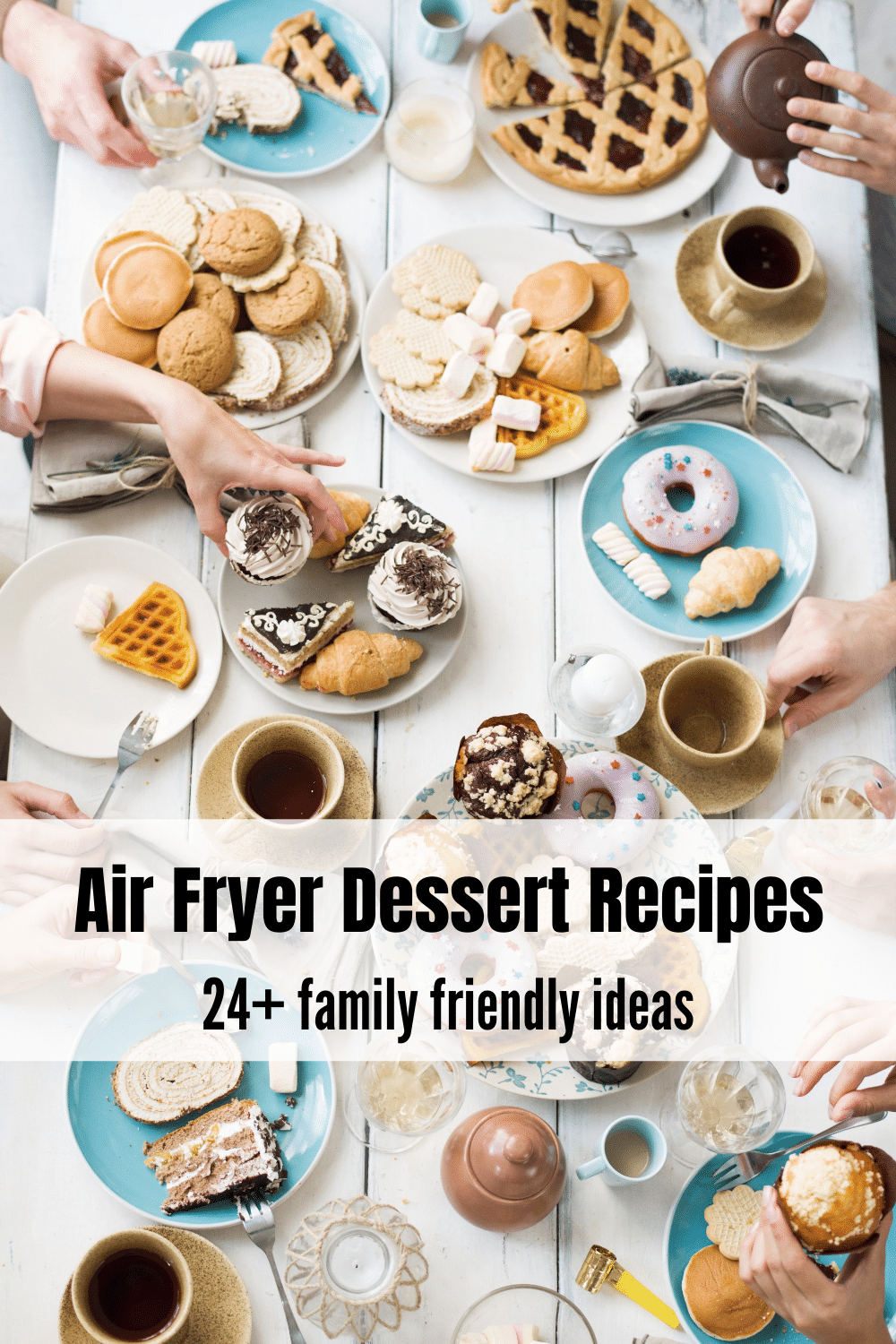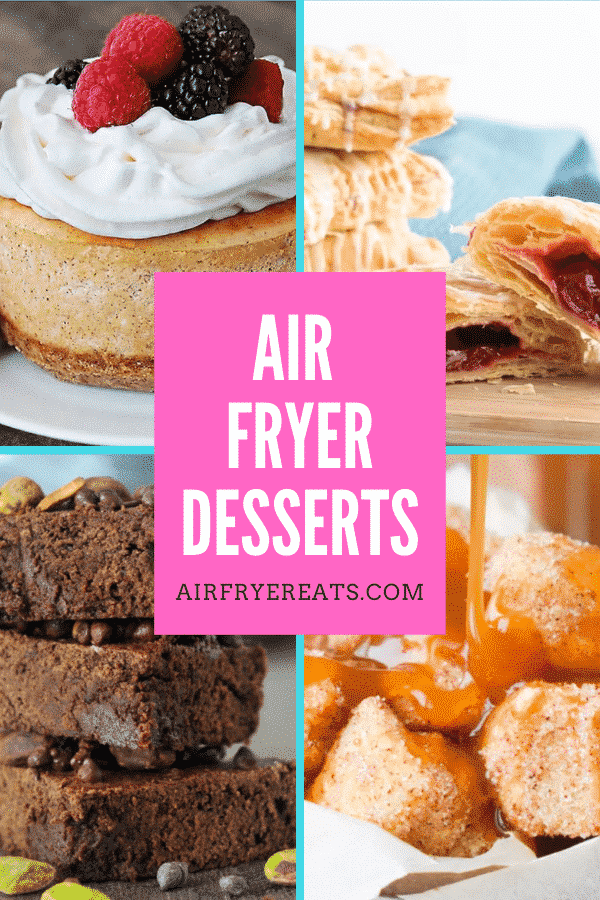 Air Fryer Desserts are a quick and easy way to satisfy that sweet tooth craving! Fire up the air fryer to cook up an easy dessert recipe!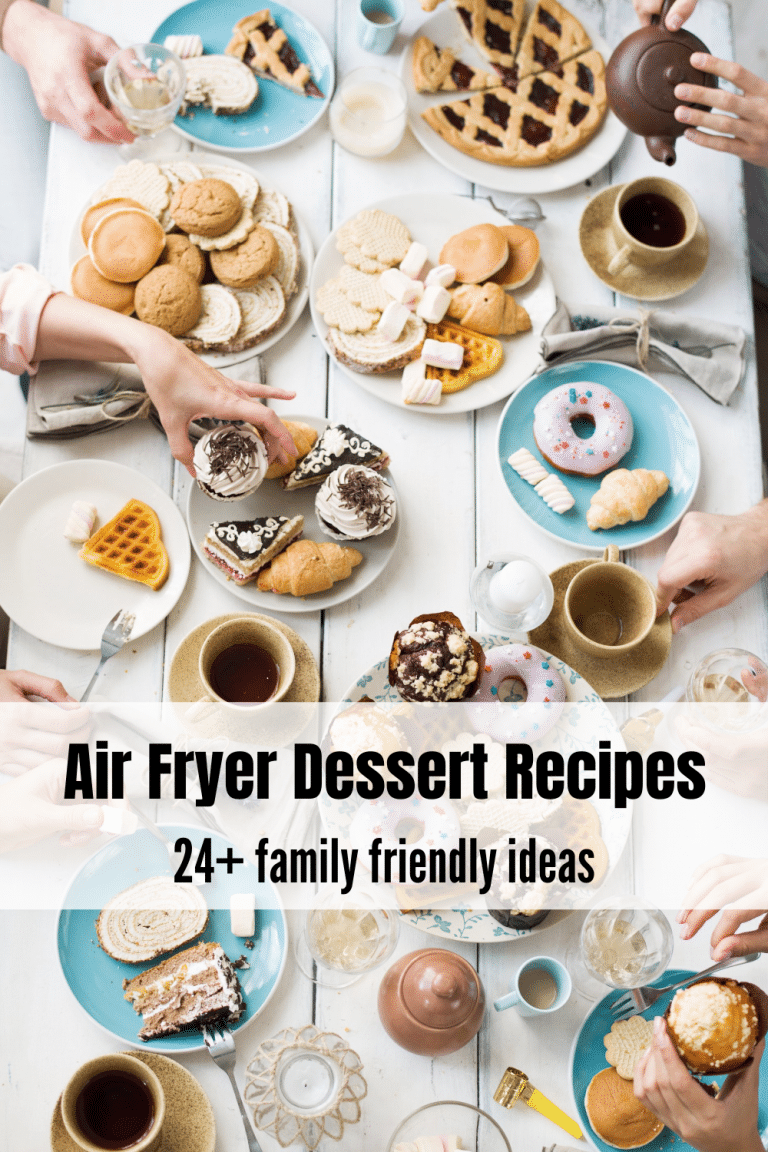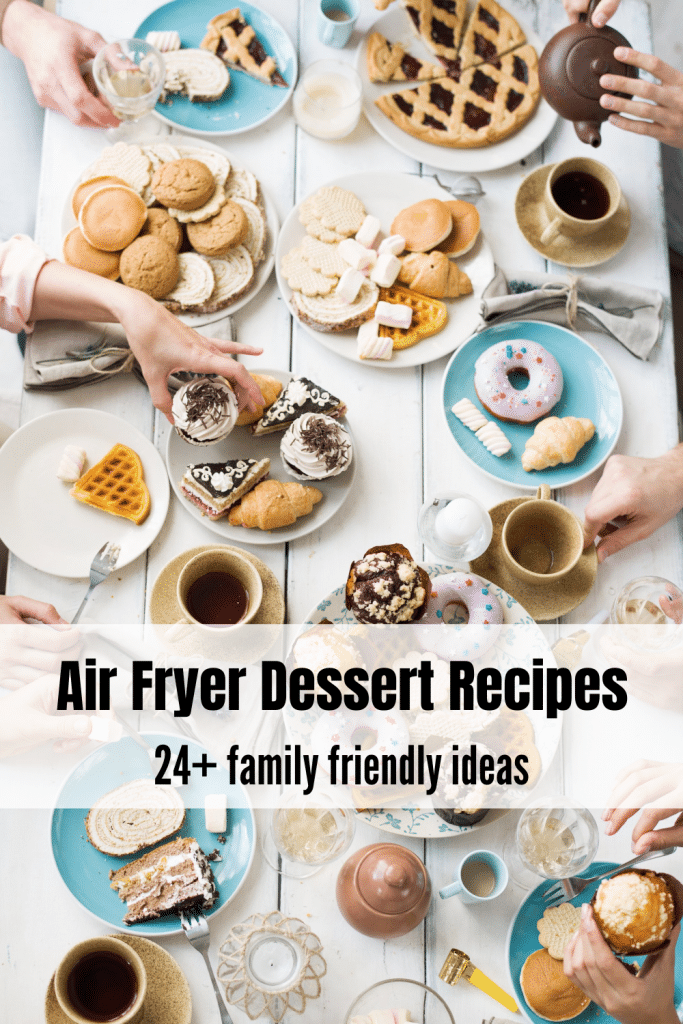 WELCOME TO AIR FRYER DESSERTS
Did you now that desserts have a long history? They go way back. The first known use of the word desserts was back in 1600. It came from a French word "desservir" which meant "to clear the table".
Generally dessert is a course that ends the meal or concludes it. The dessert course usually is made up of sweet foods or sometimes sweet liqueur. Generally, now desserts seem to stand on their own. You do not have to have a fancy 5 course meal to eat a dessert.
Desserts can be eaten as a snack or at the end of a meal. Some sweeter breakfast items can be made into desserts, such as sweet muffins or pastries.
Today we are talking about Air Fryer Desserts! You probably already know how amazing air fryers are, since you are on this page. Chances are you already own and air fryer or maybe two!? Air Fryer are not just for making french fries and frozen foods, they are made to cook much more.
We have shared with you some amazing air fryer breakfast recipes, some air fryer vegetable recipes and more. Today it is all about Air Fryer Desserts. We want you to think outside of the box, or outside of the air fryer, if you will.
Use your air fryer to "bake" items, just like when we made air fryer cupcakes from a box mix. Or those delicious pastries you can make from refrigerated crescent rolls. Once you get the hang of making air fryer desserts, with some trial and error, you will be an expert when it comes to satisfying your sweet tooth with your air fryer.
Using your air fryer does take some practice, especially if you are newer to air frying. Remember that it does take some trial and error. Do not be afraid to check your food while it is cooking. Each air fryer runs a bit differently, so you may need to add more time or take cook time away, depending on what air fryer you are using.
ProTip: Remember that you can use anything that is oven safe in your air fryer. Everything from silicone cupcake cups, small cake pans, ramekins and more. If it is oven safe, then it is air fryer safe. Probably my MOST favorite item that I use in my air fryer is my air fryer pot!
You also need to be mindful when converting oven recipes to air fryer recipes. The time and temp will not stay the same. We have developed an Air Fryer Calculator to help you with those conversions!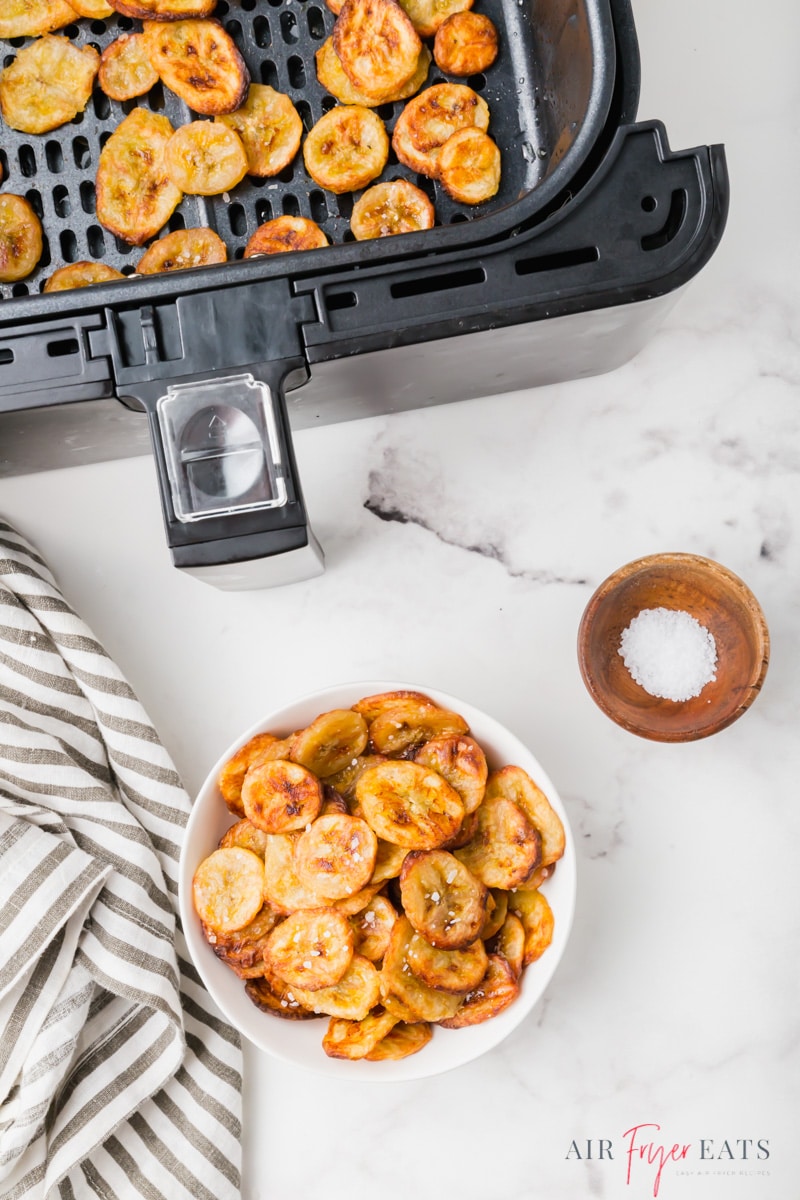 AIR FRYER DESSERTS
When you read through the air fryer desserts below, I bet your mouth starts to water! You will be amazed at the sweet air fryer dessert recipes we have in store for you. Remember that you can make your air fryer desserts in an air fryer with a basket or an air fryer oven. We often find that when using an air fryer oven you usually have to extend the cook time by 2-3 minutes. But always remember to check on your air fryer desserts as you are cooking them!
Air Fryer Banana Chips - Air Fryer Banana Chips are a healthy, sweet and salty snack that come together quickly and easily in your air fryer with just three ingredients.
Air Fryer Plantains - Sweet, ripe, plantains cook up quickly and easily in the air fryer to be crispy on the outside, tender on the inside, and delicious as a snack or side dish.
Air Fryer Oatmeal Cookies - Air Fryer Oatmeal Cookies have never been easier or more delicious! These cookies are sweet, chewy, and packed with raisins. They're also vegan and gluten free, so perfect to serve to any crowd.
Air Fryer Peanut Butter Blossom Cookies - Air Fryer Peanut Butter Blossom Cookies are a delicious traditional cookie that is perfect for a holiday or for any time of year. Make these cookies in the air fryer in 7 minutes!
Air Fryer Gingerbread Bites - Air Fryer Gingerbread Bites are fluffy crescent rolls filled with gooey cream cheese and covered in holiday seasonings. Perfect for a Christmas dessert or a quick vegetarian snack — even a breakfast treat!
Air Fried Oreos - Air Fried Oreos are a healthier version of your favorite fair food! Just 3 ingredients and 5 minutes needed to make this quick and easy vegan dessert.
Air Fryer Spiced Apples - Air Fryer Spiced Apples are a delicious sweet dessert your entire family will love. Cinnamon, raisins, maple syrup and pecans come together to make this mouthwatering dessert.
Air Fryer Apple Crisp - This simple yet delicious Air Fryer Apple Crisp is the perfect holiday dessert! The crunchy oat topping and sweet cooked apple filling goes great on every table.
Air Fryer Sweet Apples - These seasoned Air Fryer Sweet Apples are an amazing healthier dessert you can make in less than 20 minutes! The perfect gluten and dairy free dessert!
Air Fryer Cupcakes - Air Fryer Cupcakes will be a hit with your family. Making cupcakes in the air fryer has never been easier. Just mix the batter and air fry!
AIR FRYER DESSERT RECIPES
Air Fryer Pumpkin Spice Bites - You are going to flip for this simple recipe that starts with a roll of crescent rolls and ends with delicious, cream filled, air fryer pumpkin spice bites.
Air Fryer Peanut Butter Cookies - Air Fryer Peanut Butter Cookies are ready in half the time of traditional recipes! There's only 7 minutes between you and a tasty homemade treat!
Air Fryer Monkey Bread - Air Fryer Monkey Bread is the perfect sweet treat in a snap! Crunchy on the outside and soft on the inside, it's the best way to start the weekend or a family holiday. Do not save this recipe just for breakfast, it can be used as a dessert!
Air Fryer Chocolate Chip Pumpkin Muffins - These air fryer pumpkin chocolate chip muffins are a light, sweet muffin, brimming with pumpkin spice flavor! These air fryer muffins work perfectly for breakfast, snacks or dessert!
Air Fryer Pumpkin Pie - Spicy, sweet, and luscious air fryer pumpkin pie will be the easiest dessert you make this year. Skip the oven and bake a pumpkin pie in the air fryer instead.
AIR FRYER RECIPES DESSERT
Here are some air fryer dessert recipes that some other bloggers have made. These bloggers gave permission to have their recipes and pictures included in our air fryer dessert round up. I hope that you will take a moment to check out the air fryer dessert recipes, read about them and click through to check out the full air fryer dessert recipe on their page. There are so many recipes on the web these days, but we feel like we have included the best of the best when it comes to air fryer desserts!
We have included such air fryer desserts such as brownies, bread pudding, churros, pop tarts, German pancakes, cheesecake, banana bread and cherry turnovers!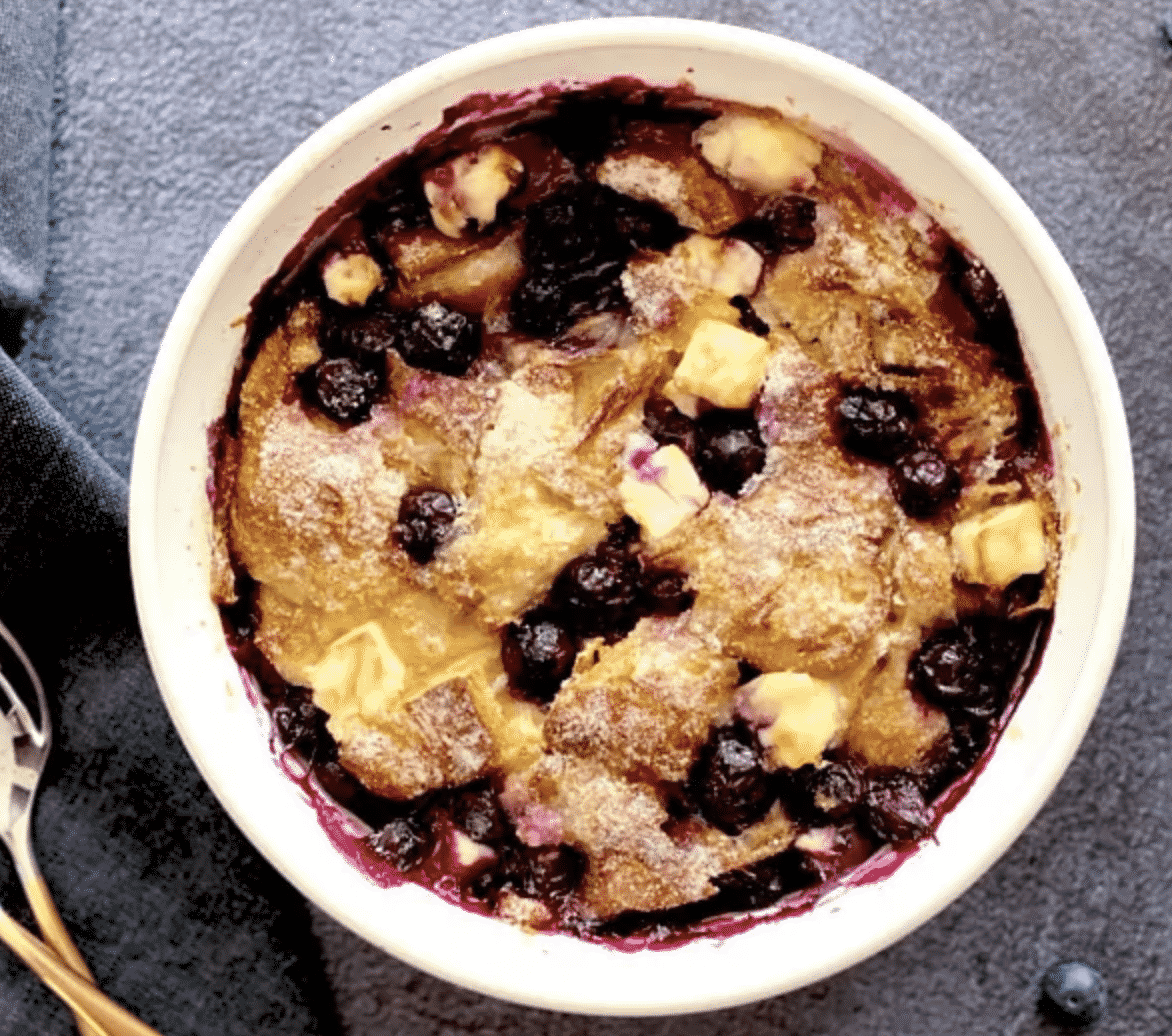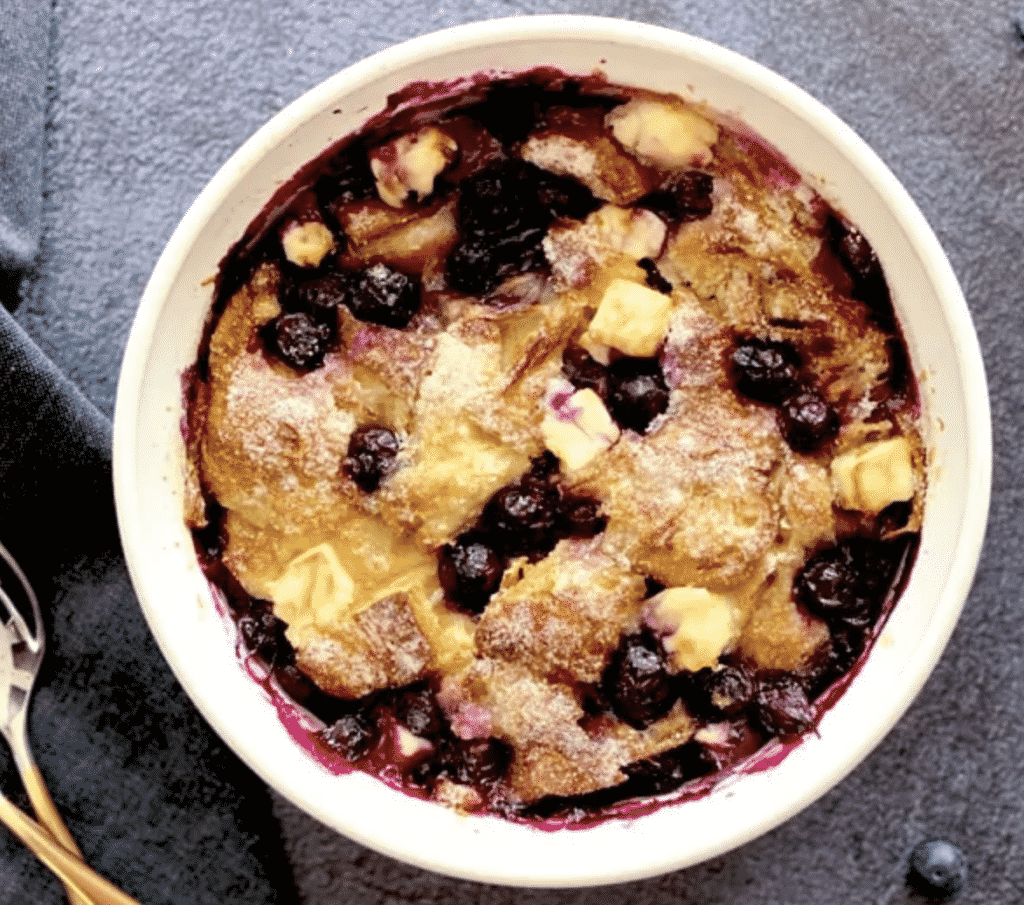 Blueberry Cream Cheese Bread Pudding
Rich, creamy and so satisfying, this easy Blueberry Cream Cheese Bread Pudding will become your new favorite dessert.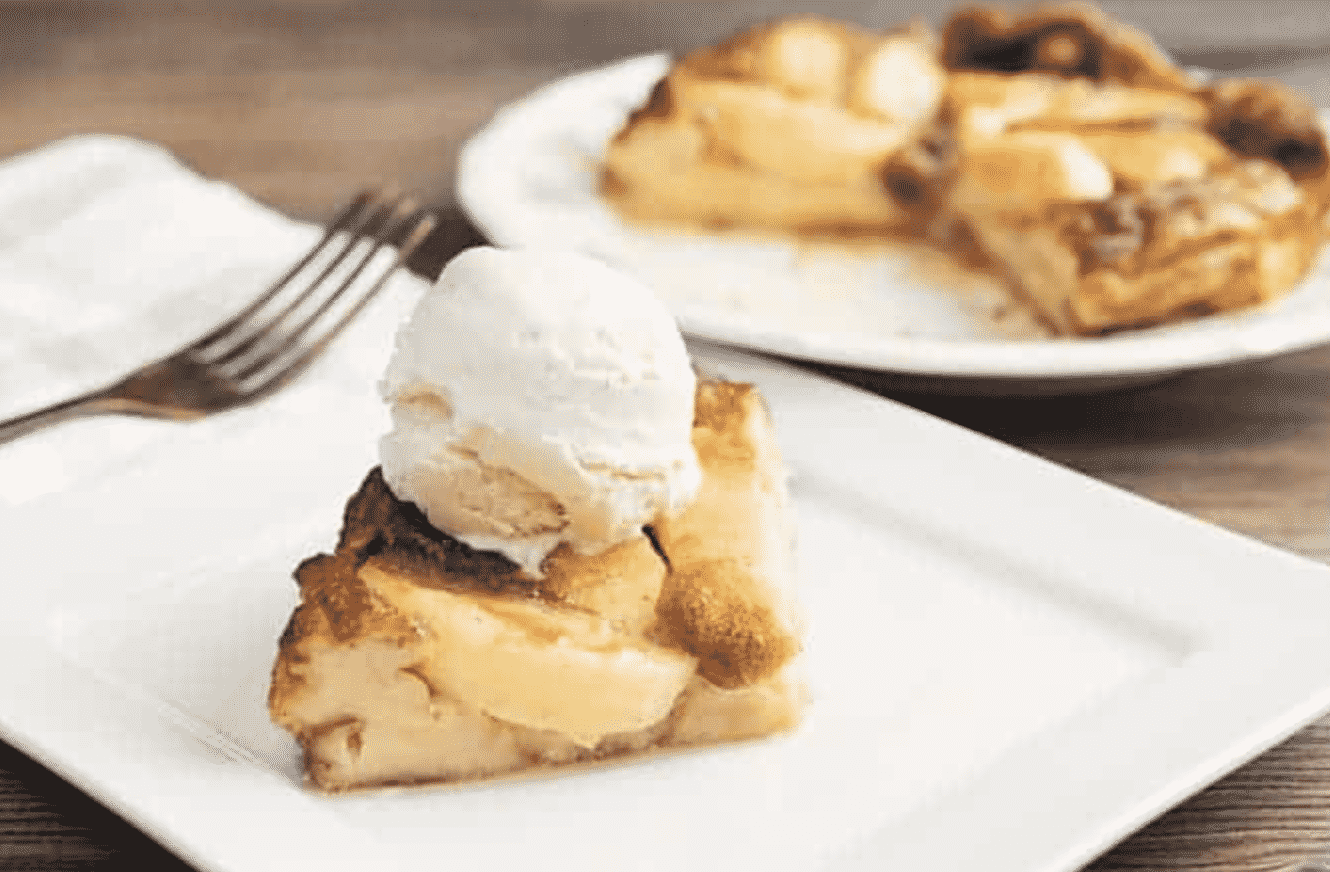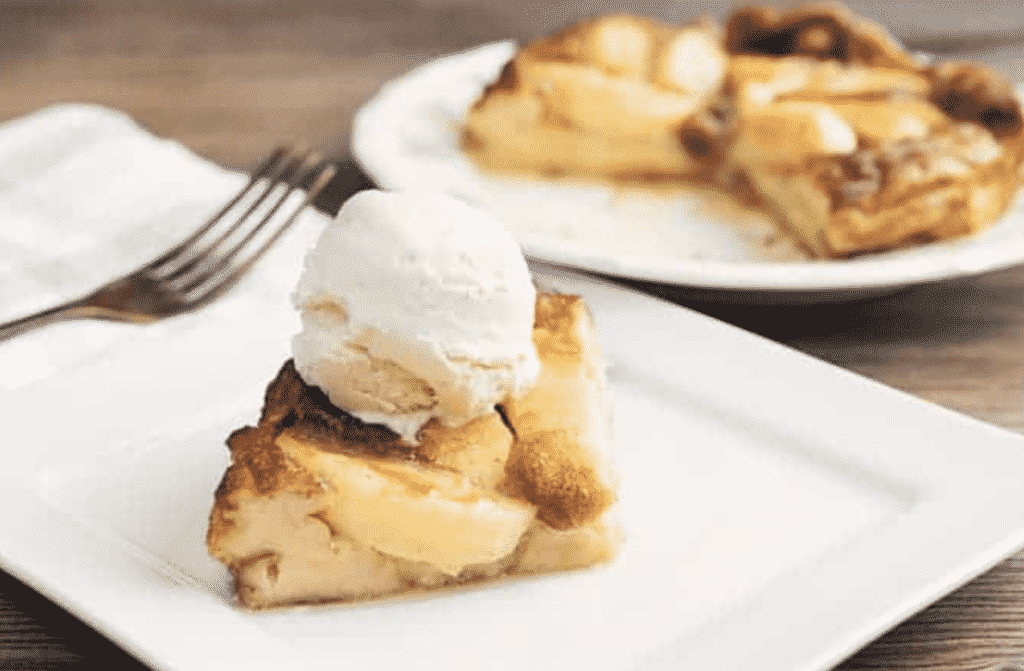 AIR FRYER GERMAN APPLE PANCAKES
German Apple Pancakes will have your house smelling like a bakery.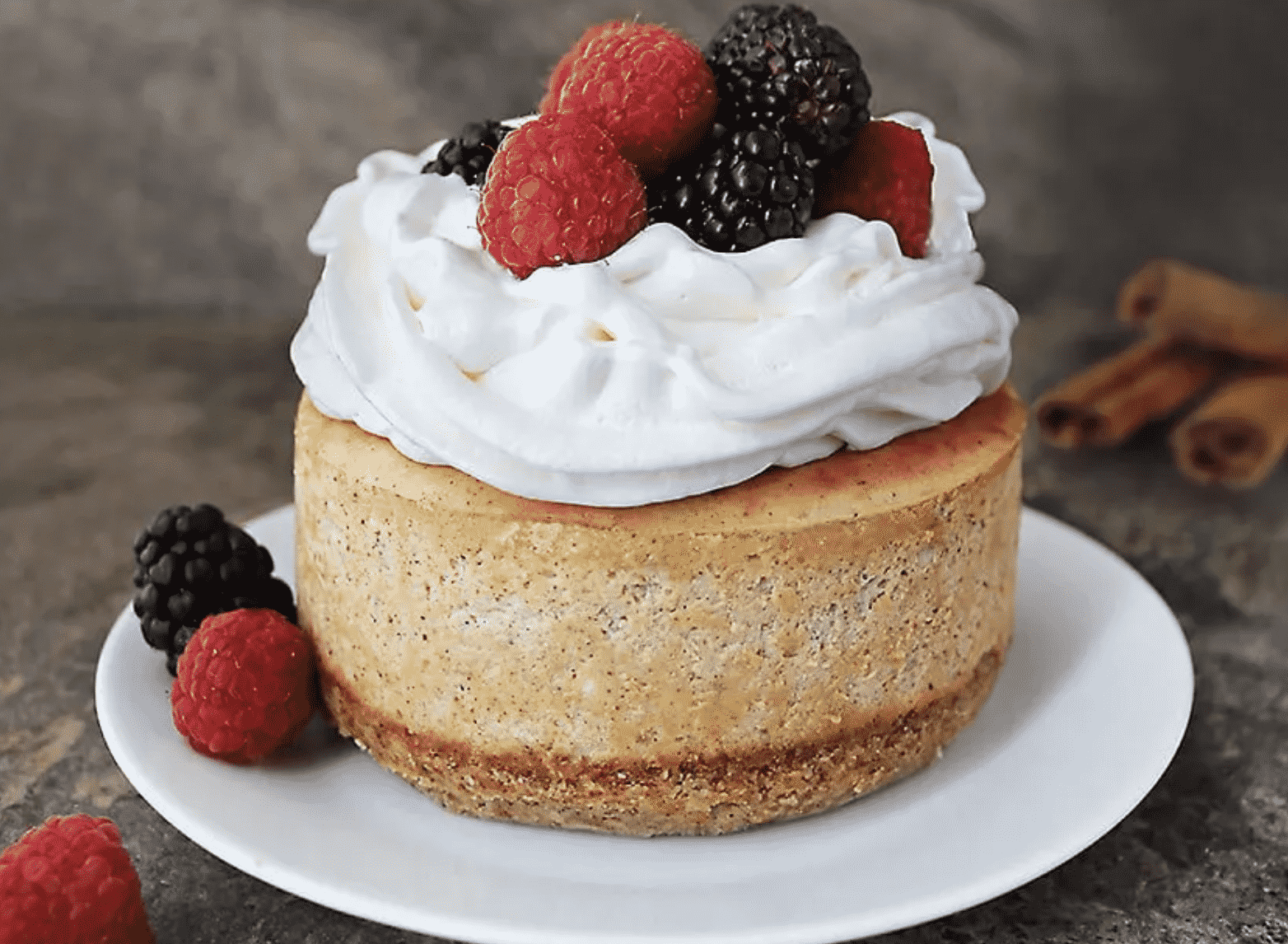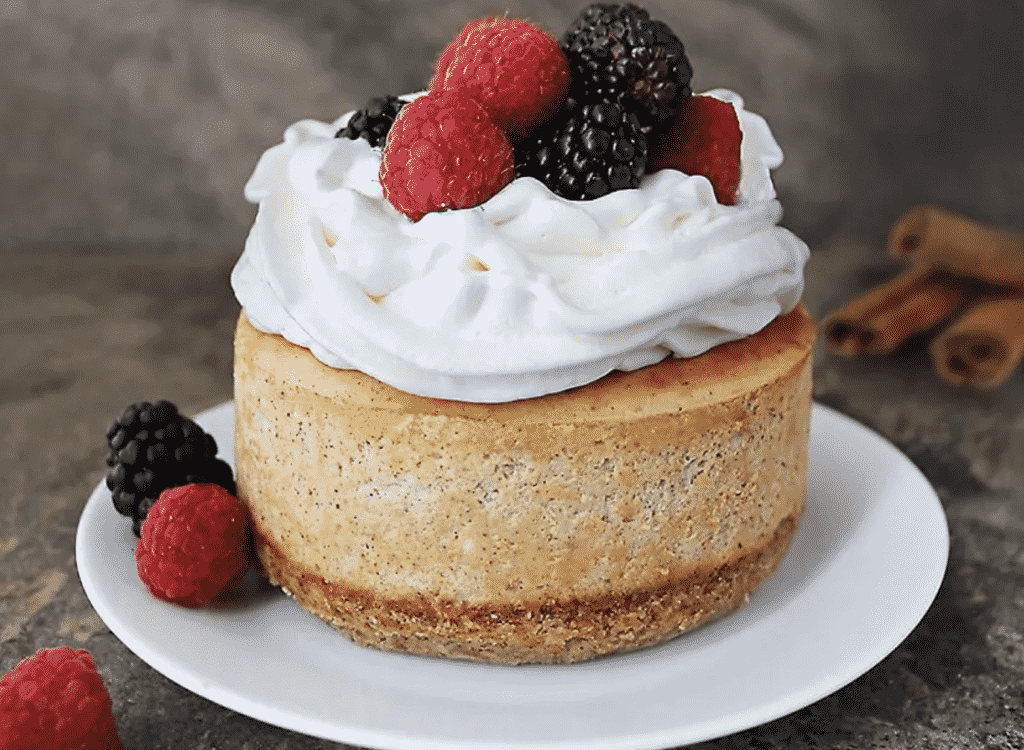 Air Fryer Cinnamon Cardamom Cheesecake
Sitting on a cinnamon and cardamom flavored almond base, this easy, gluten free, mini, Air Fryer Cinnamon Cardamom Cheesecake is deliciously creamy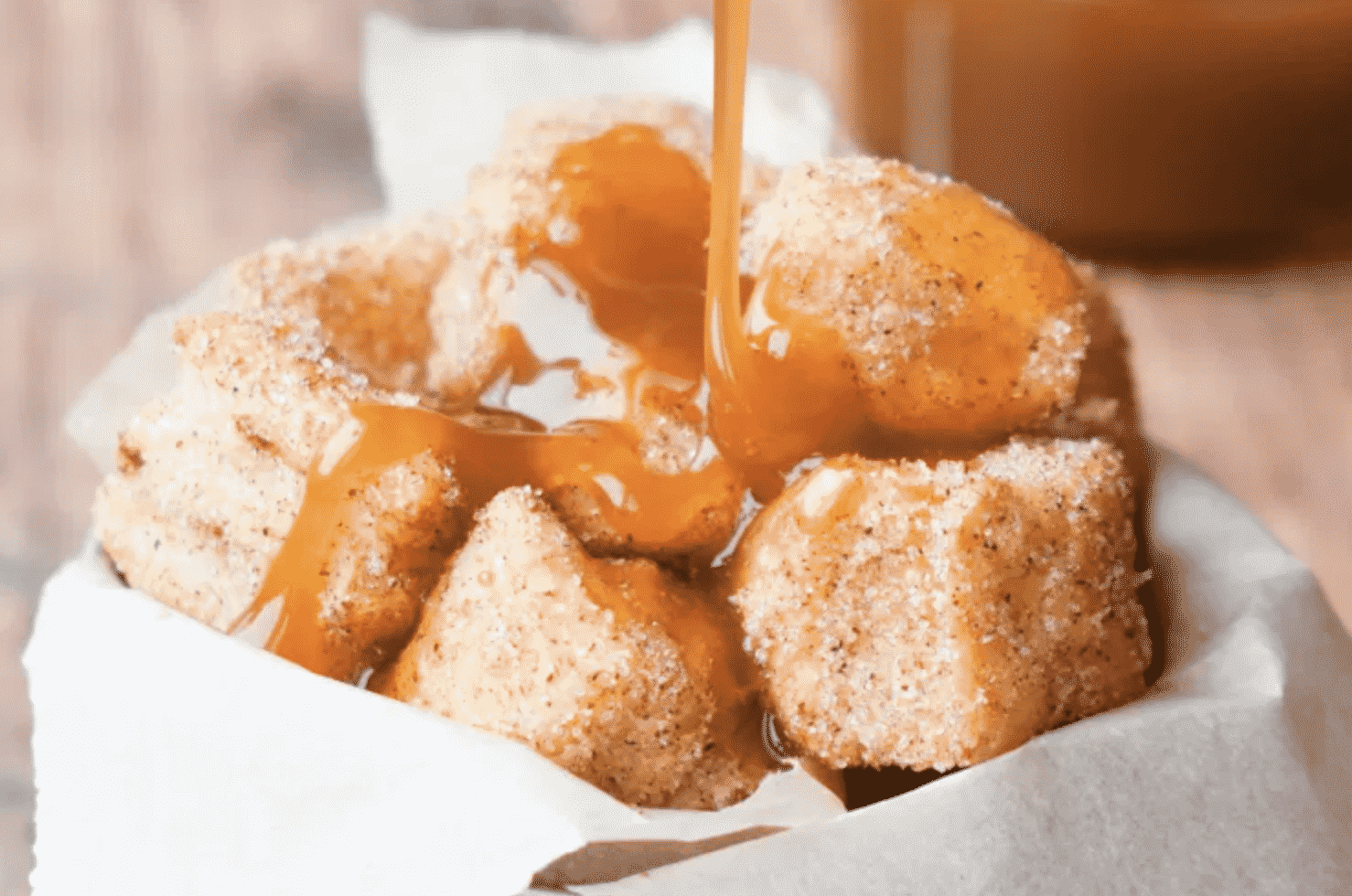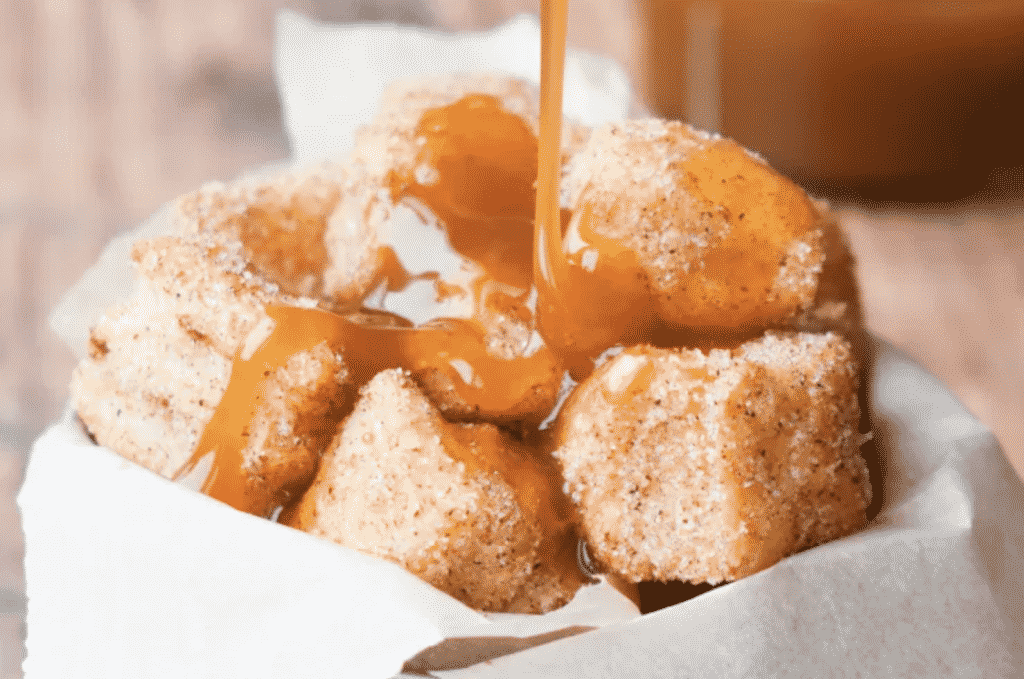 Churro Bites
These Churro Bites have just three ingredients and can be made in the air fryer OR in the oven.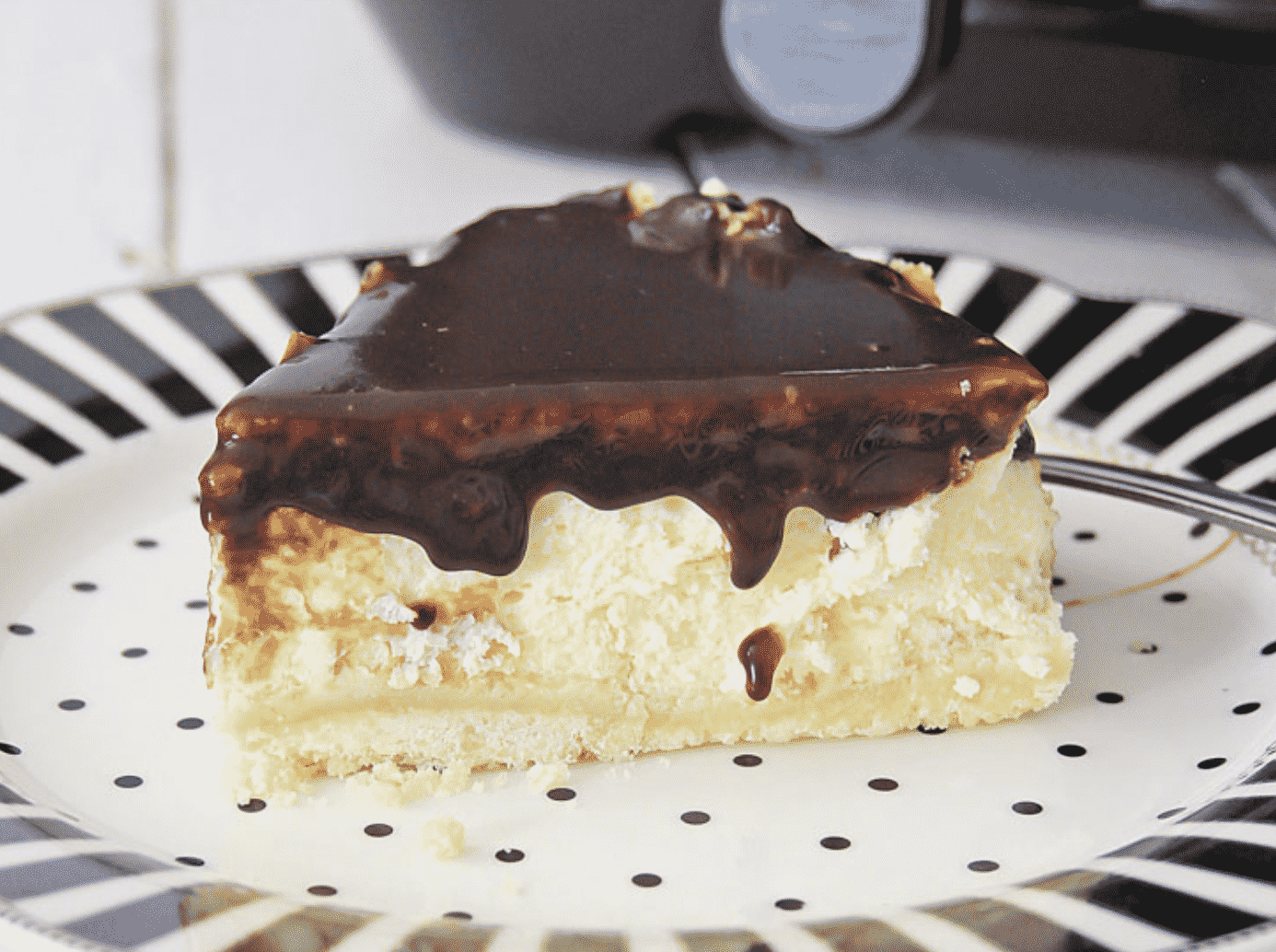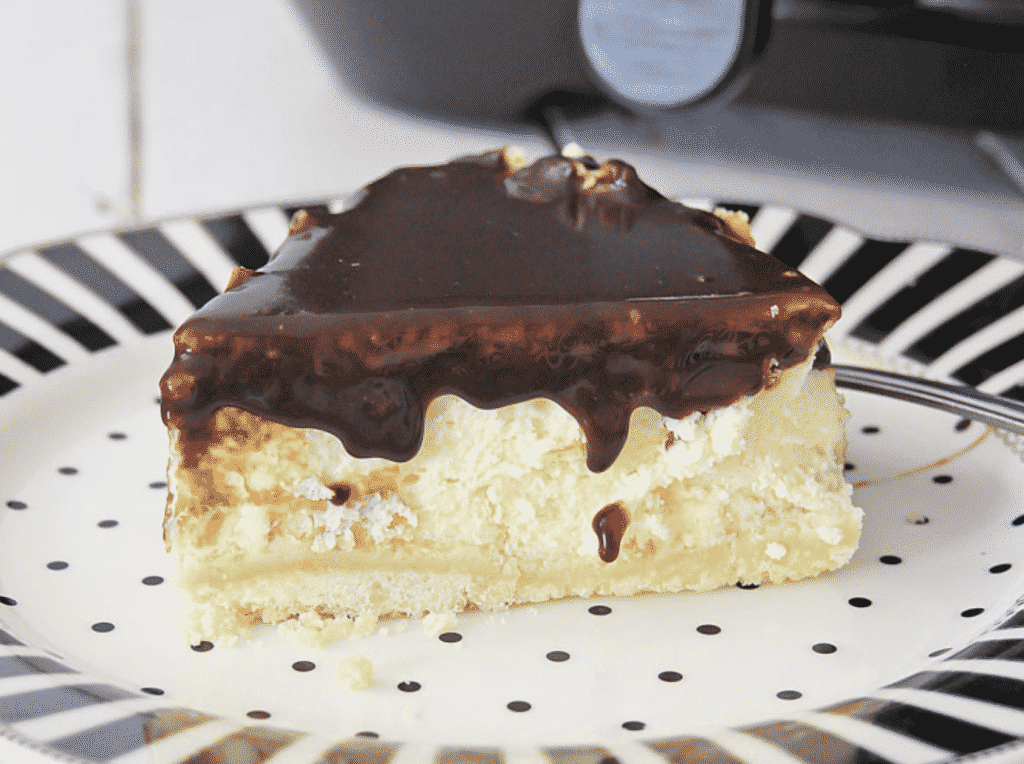 Air Fryer Cheesecake
This Twix Cheesecake is so good, you could eat the whole thing in one sitting.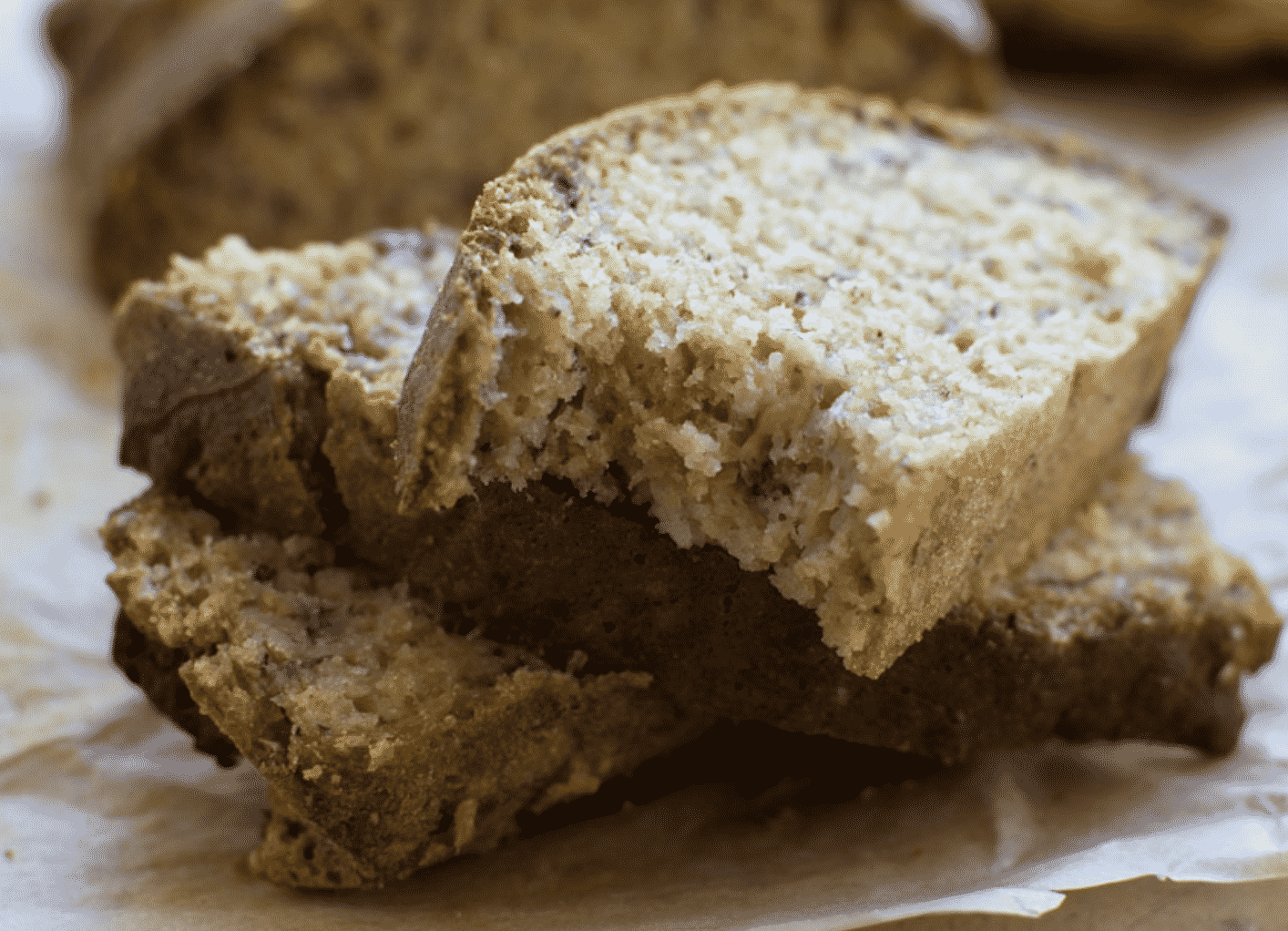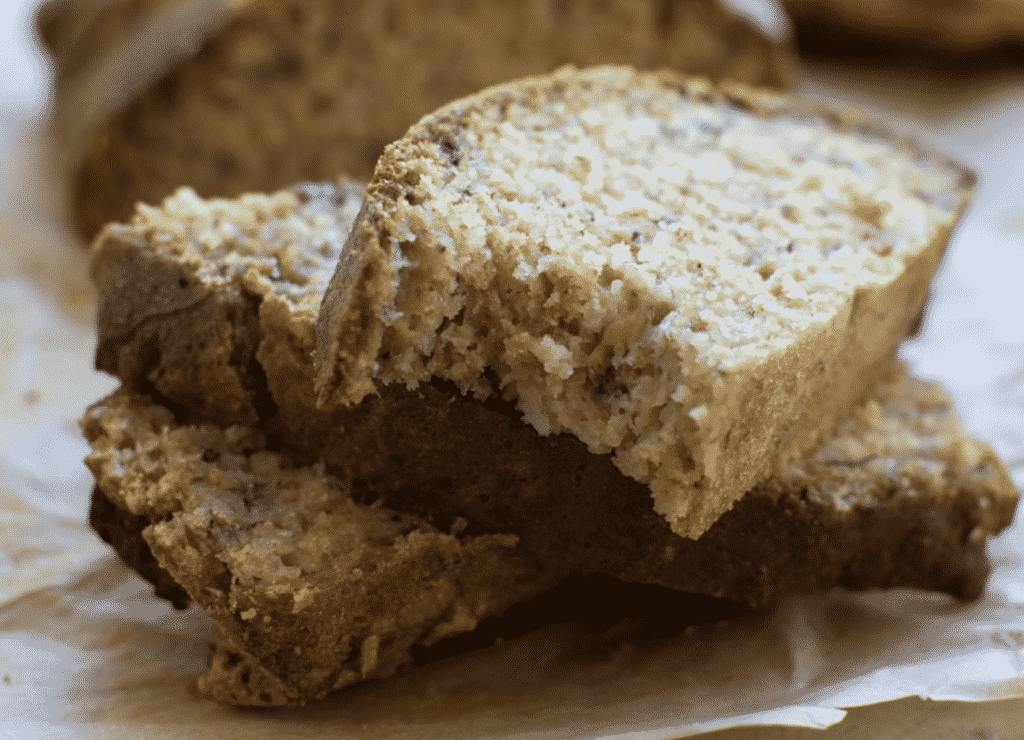 REALLY EASY MINI BANANA BREAD RECIPE
If you love banana bread (don't we all?) but don't want a huge loaf of it lying around to tempt you all week, then this mini banana bread recipe is for you!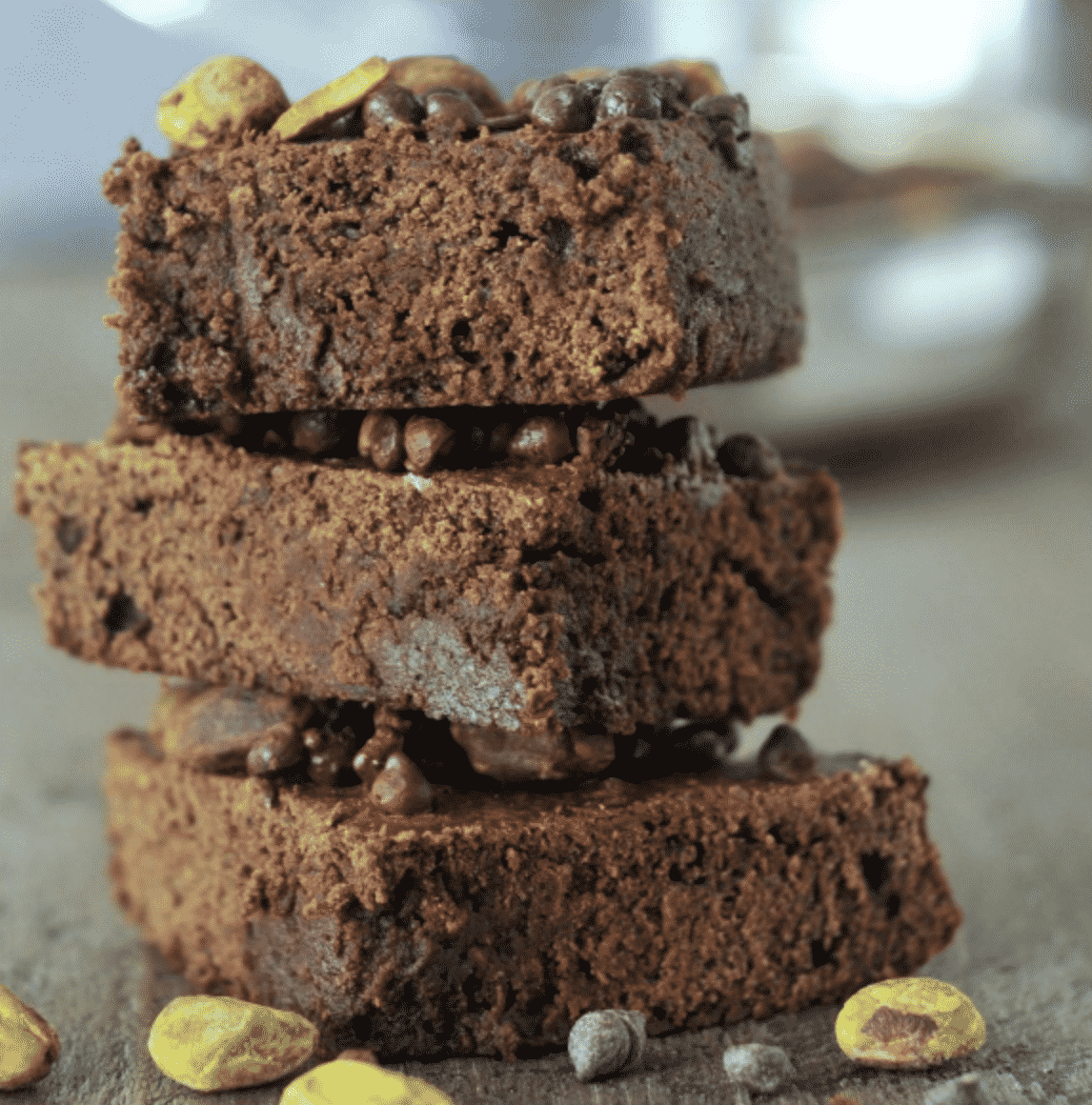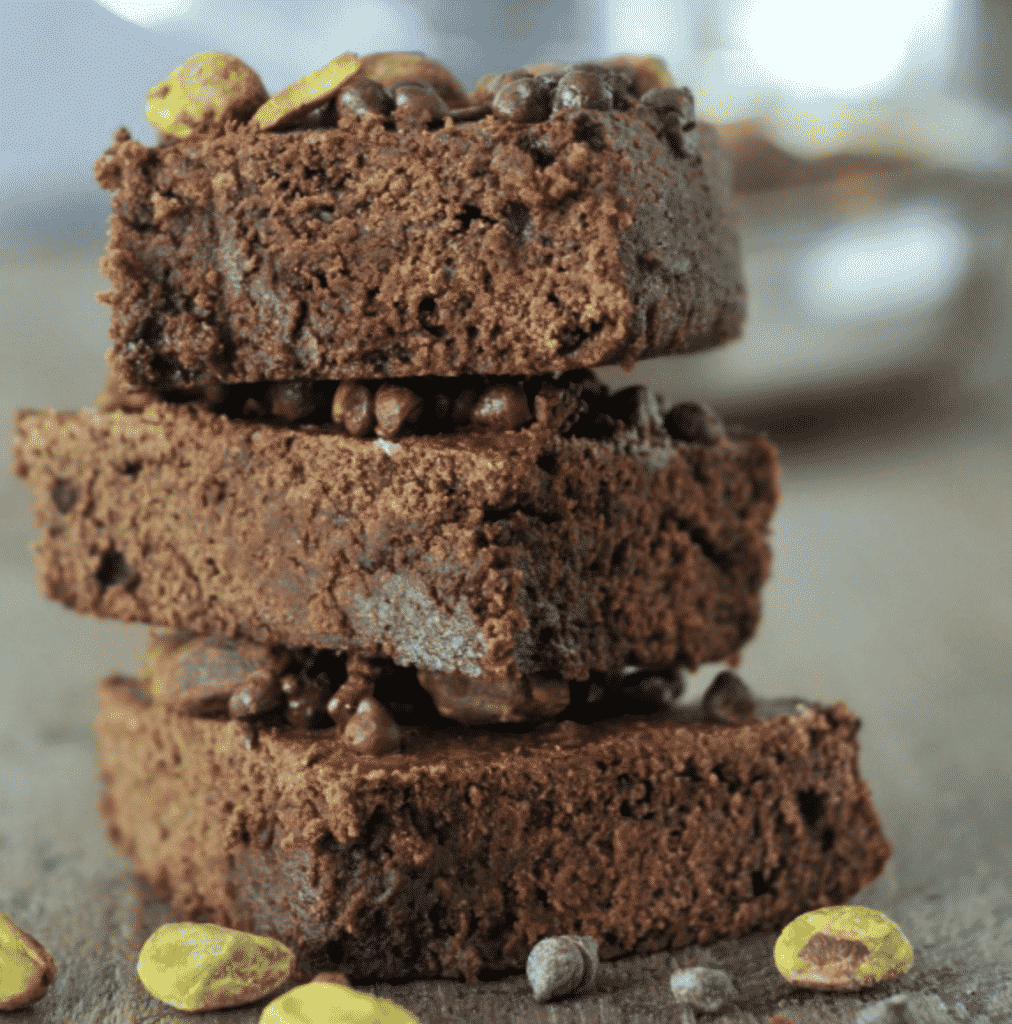 AIR FRYER BROWNIES
These small batch air fryer brownies are a super quick, easy, and delicious recipe! a craving for a brownie?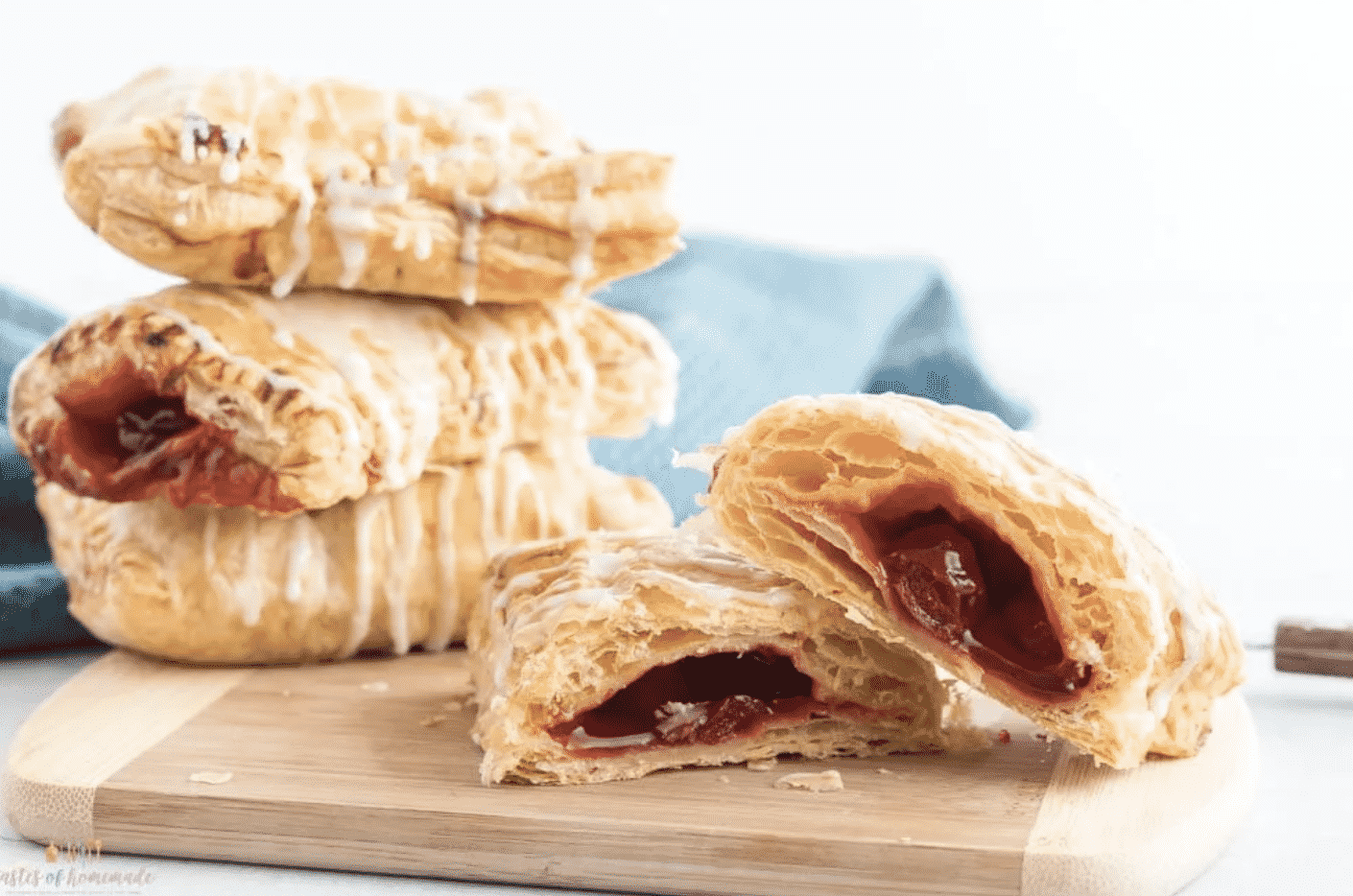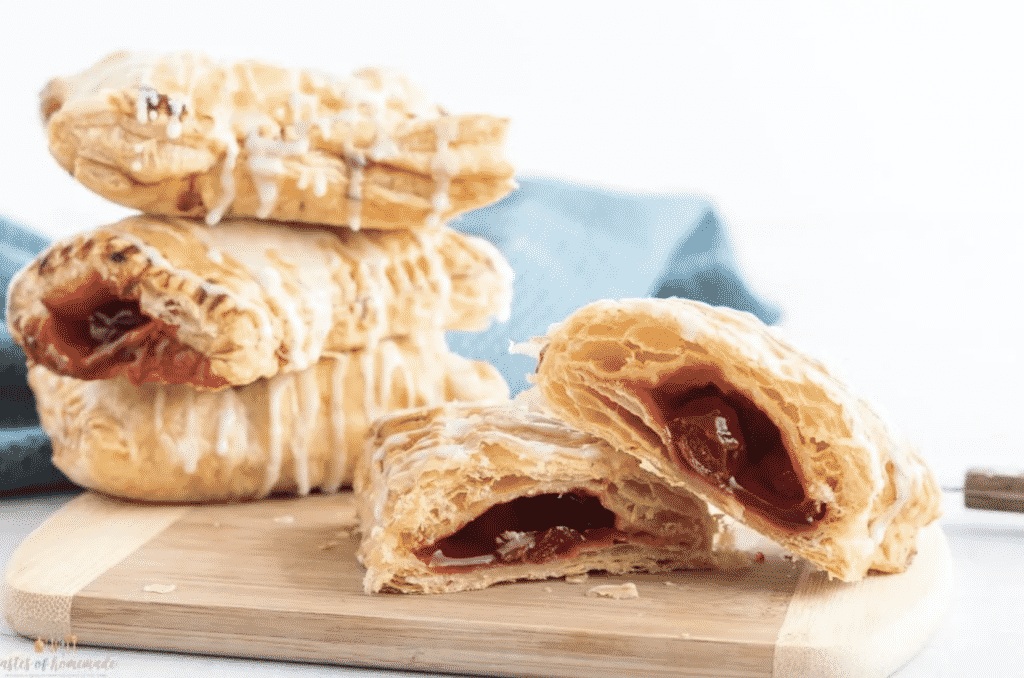 AIR FRYER CHERRY TURNOVERS
These air fryer cherry turnovers are quick and easy. Flaky puff pastry is filled with sweet cherry filling, baked in the air fryer and then drizzled with a simple icing.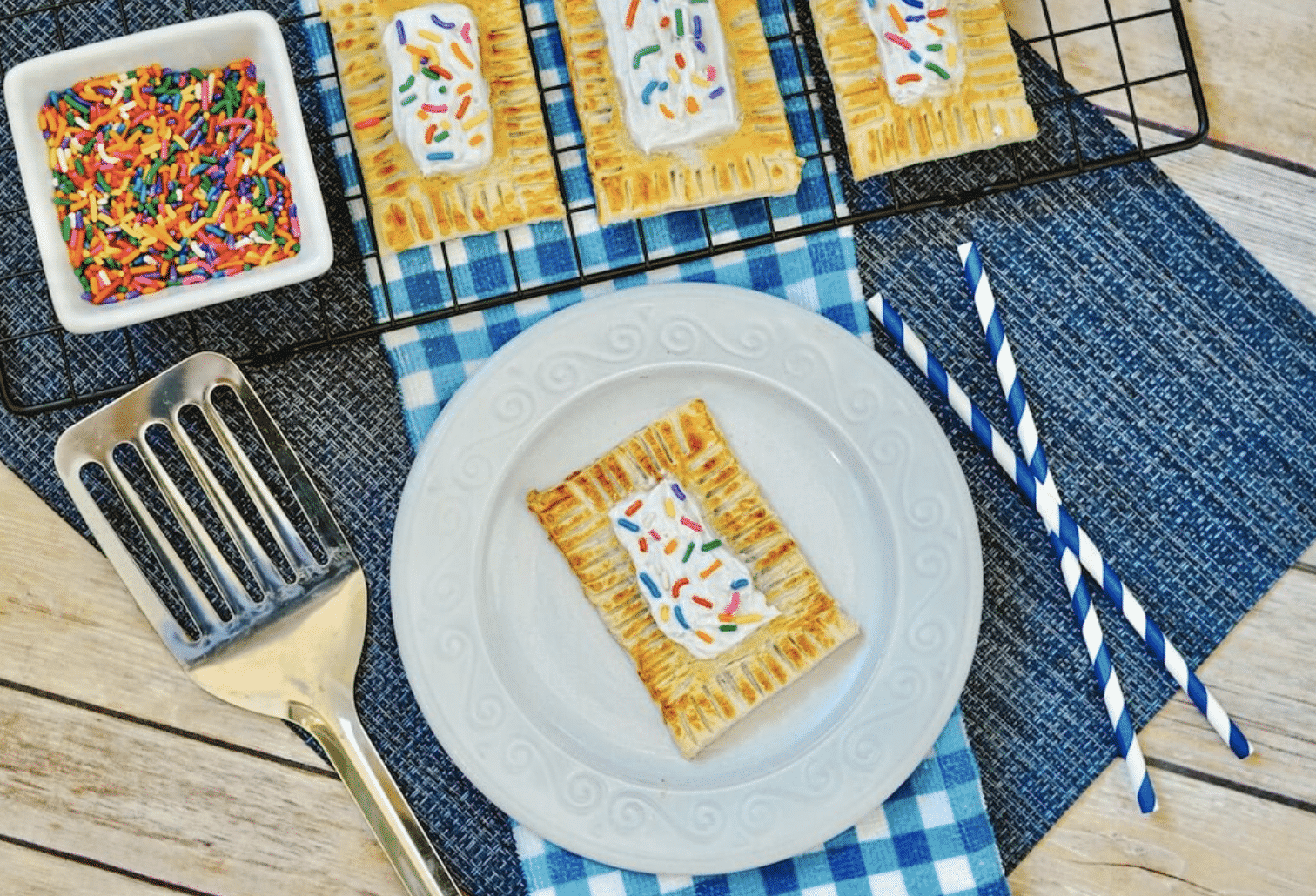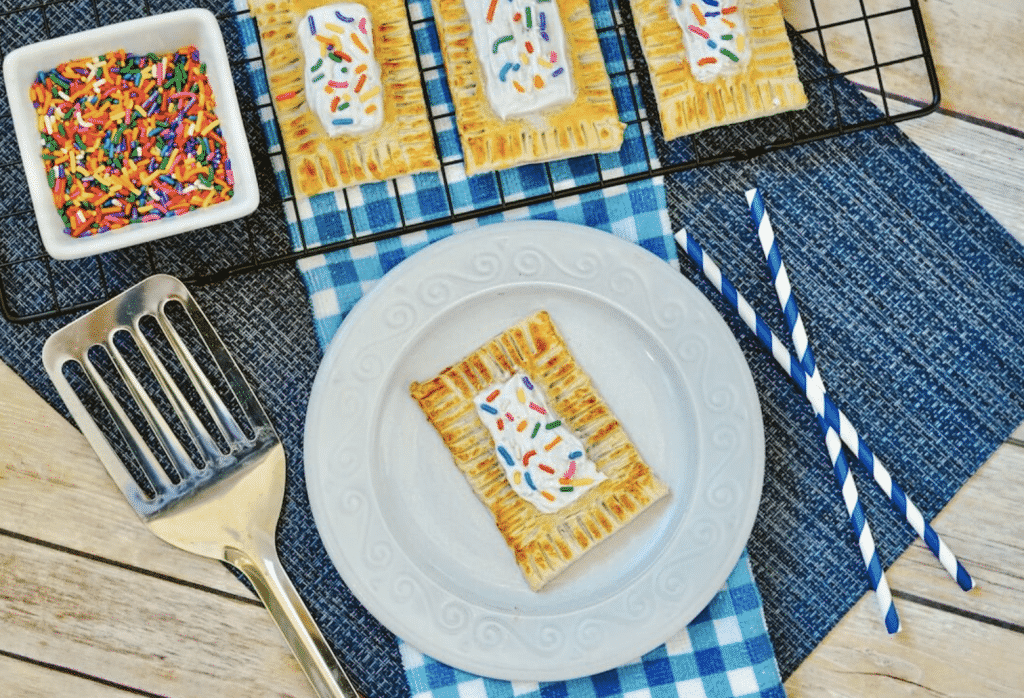 Air Fryer Pop-Tarts
Air Fryer Poptarts are a delicious breakfast or snack treat.
Do you have a favorite Air Fryer Dessert? I'd love to hear from you! Drop me a comment below and tell me what your favorite air fryer dessert is!
Air Fryer Desserts: Air Fried Oreos
Enjoy this fair favorite at home with this quick and easy recipe! Just 3 ingredients and ready in 10 minutes.
Ingredients
8

Oreos

1

can

crescent rolls

Powdered sugar

for dusting, optional
Instructions
Separate crescent rolls and spread out on a baking sheet or plate.

Place one Oreo in each crescent roll. Gently wrap the dough around the cookie and place into air fryer basket.

Air fry wrapped Oreos at 350 degrees F (177 degrees C) for 5 minutes.

Remove fried Oreos from basket and dust with powdered sugar while warm. Serve immediately. Enjoy!
Go AD FREE!
Notes
Pro Tip:
This recipe can be made in the air fryer unit with a basket or the air fryer oven. If you are using the air fryer oven, use the middle rack and select the "Air Fry" function.
Nutrition
Calories:
155
kcal
|
Carbohydrates:
20
g
|
Protein:
2
g
|
Fat:
8
g
|
Saturated Fat:
3
g
|
Sodium:
277
mg
|
Potassium:
26
mg
|
Fiber:
1
g
|
Sugar:
8
g
|
Calcium:
3
mg
|
Iron:
1
mg
Tired of the ads?
Go AD Free - Become part of our Membership community!
Air Fryers can vary greatly. Please take the time to learn your specific air fryer. You may need to adjust times and temperatures based upon your air fryer.
All though this website attempts to provide accurate nutritional information, the information should only be considered an estimate. Varying factors such as different product types, different brands, etc. can change nutritional information. It is your responsibility as a consumer to read all labels to make sure the ingredients fit your dietary needs as well as calculate your own nutritional information as a double check.