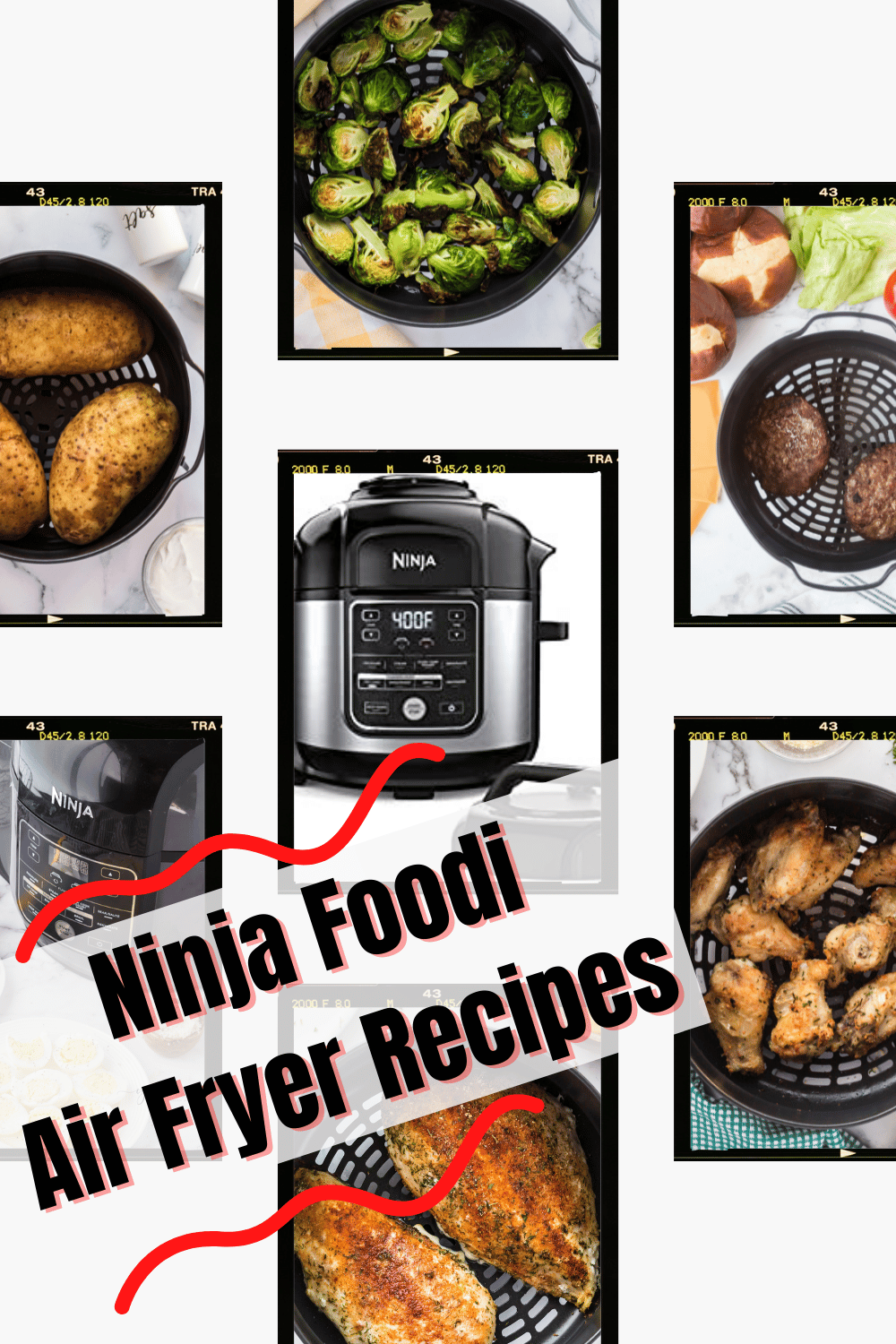 Looking for Ninja Foodi Air Fryer Recipes? We've got you covered with air fryer recipes specifically developed for the Ninja Foodi Multicooker, plus tips and tricks for making all of your favorite air fryer recipes in the Ninja Foodi.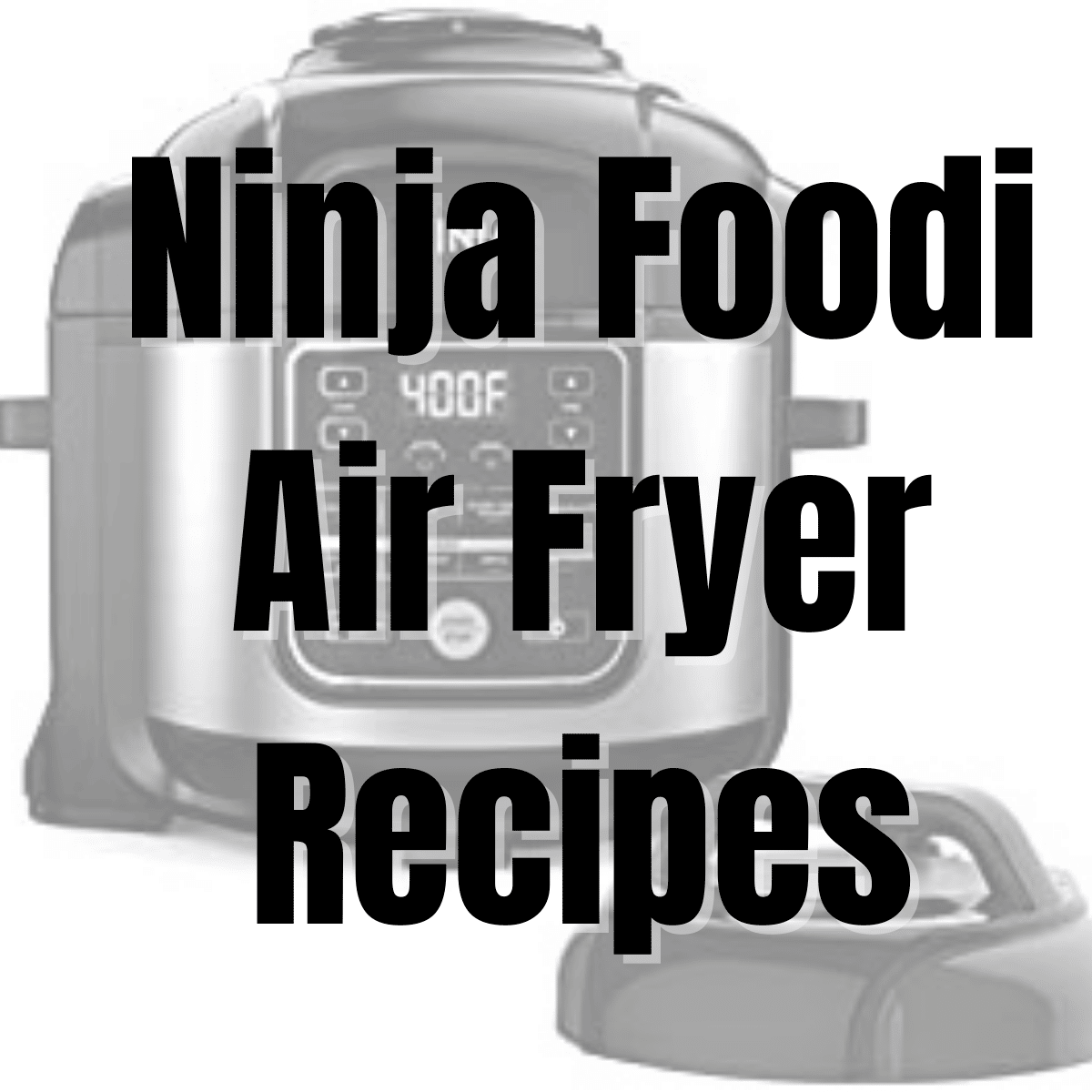 THE BEST NINJA FOODI AIR FRYER RECIPES
We have been testing air fryer recipes in the Ninja Foodi for you, so you don't have to figure it out on your own!
All of the recipes included here are specifically for air frying in the Ninja Foodi.
In case you need to figure out how to make your favorite air fryer recipes in the Ninja Foodi, we'll help you with that too!
HOW IS THE NINJA FOODI AIR FRYER DIFFERENT?
They call it the "pressure cooker that crisps". We love the Ninja Foodi multicooker because it is truly a one-stop shop when it comes to countertop cooking.
The Ninja Foodi is both a pressure cooker and an air fryer, thanks to interchangeable lids.
On newer models, you don't even need to swap the lids, the SmartLid can pressure cook, air fry, and steam crisp, depending on which setting you choose.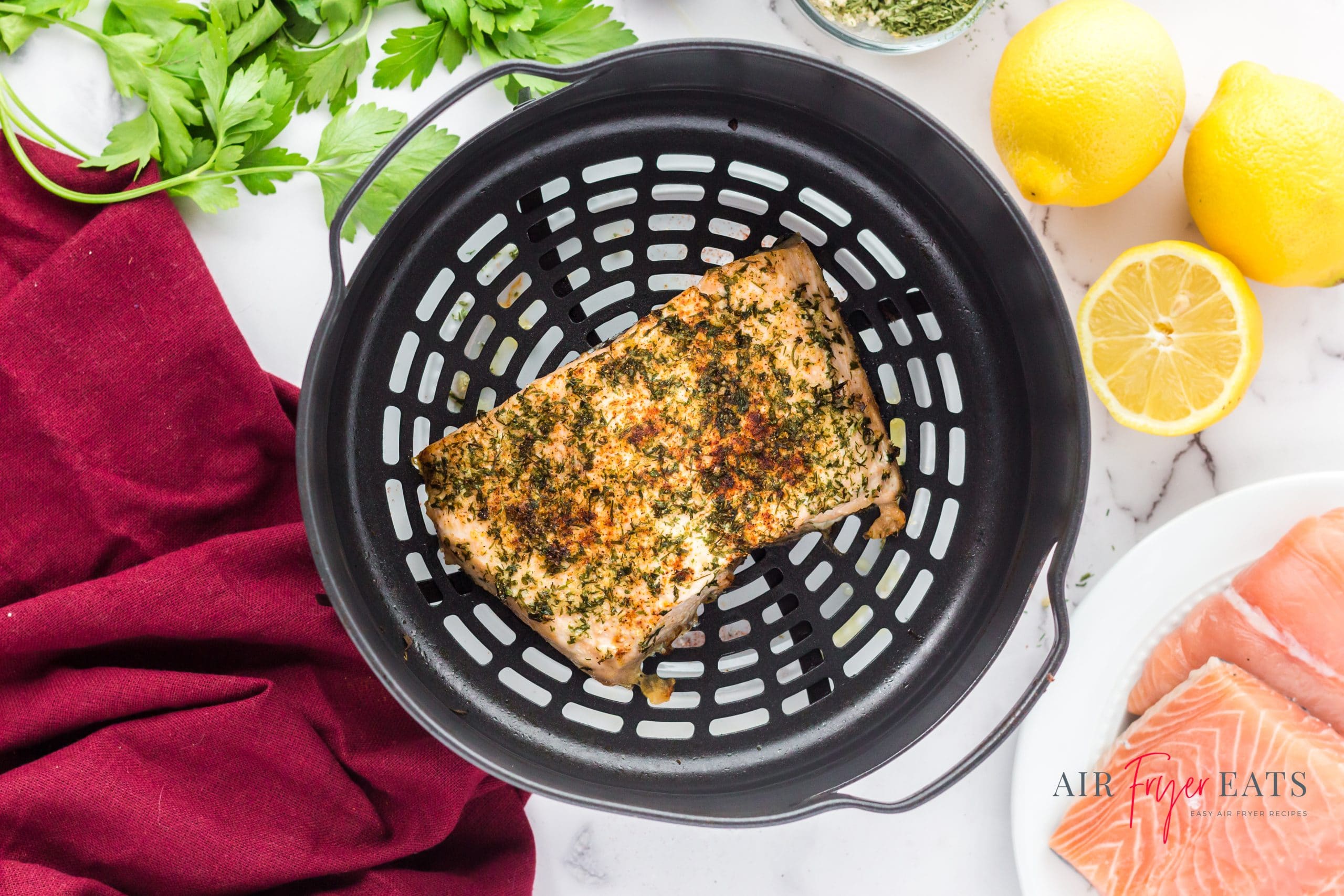 In theory, there is no difference between air frying in an air fryer and air frying in a Ninja Foodi, but in practice, there are some slight differences.
Food Generally Cooks Faster. The heating element is closer to your food in this machine compared to some other air fryers, so most things will be done more quickly.
Less Space - Compared to an air fryer oven or a large Cosori air fryer, there is less space in the Ninja Foodi to air fry. Recipes may need to be adjusted because of this. If you're used to cooking with a small air fryer, you probably won't notice any difference here.
HOW DO I USE THE NINJA FOODI AS AN AIR FRYER?
On older Ninja Foodi models, the machine comes pre-fitted with the "crisping lid". Use the "AIR CRISP" or "AIR FRY" setting to operate the Foodi air fryer mode.
Newer Ninja Foodi models with SmartLid Technology have a slider on the front that changes the mode. Slide it until the display says "AIR FRY" and you'll be ready to make all of your favorite air fryer foods.
WHICH NINJA FOODI AIR FRYER DO YOU RECOMMEND?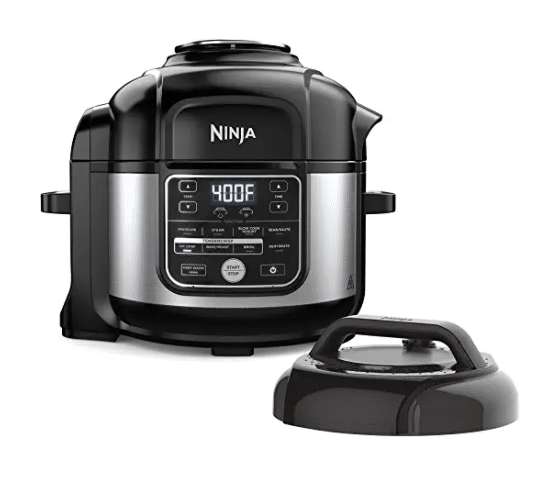 The recipes on this site that were cooked in the Ninja Foodi were made in the Ninja Foodi 11-in-1 Pro 6.5 quart Multicooker. It also comes in an 8-quart version, however both sizes air fry about the same amount of food. The 8 quart holds more when it comes to pressure cooking or using the Foodi as a slow cooker though.
Ninja makes new and updated products all the time, so there are now a few new multicooker options that you can look at! Each model can be used as an air fryer, so the decision on which to buy will likely depend on which other modes you are interested in using.
Ninja Foodi 12-in-1 Deluxe XL 8 qt. Some prefer this model because the controls are manual rather than digital.
Ninja Foodi All-in-One Multi-Cooker 8 qt. This is a great all-around option to use as an air fryer, pressure cooker, and more.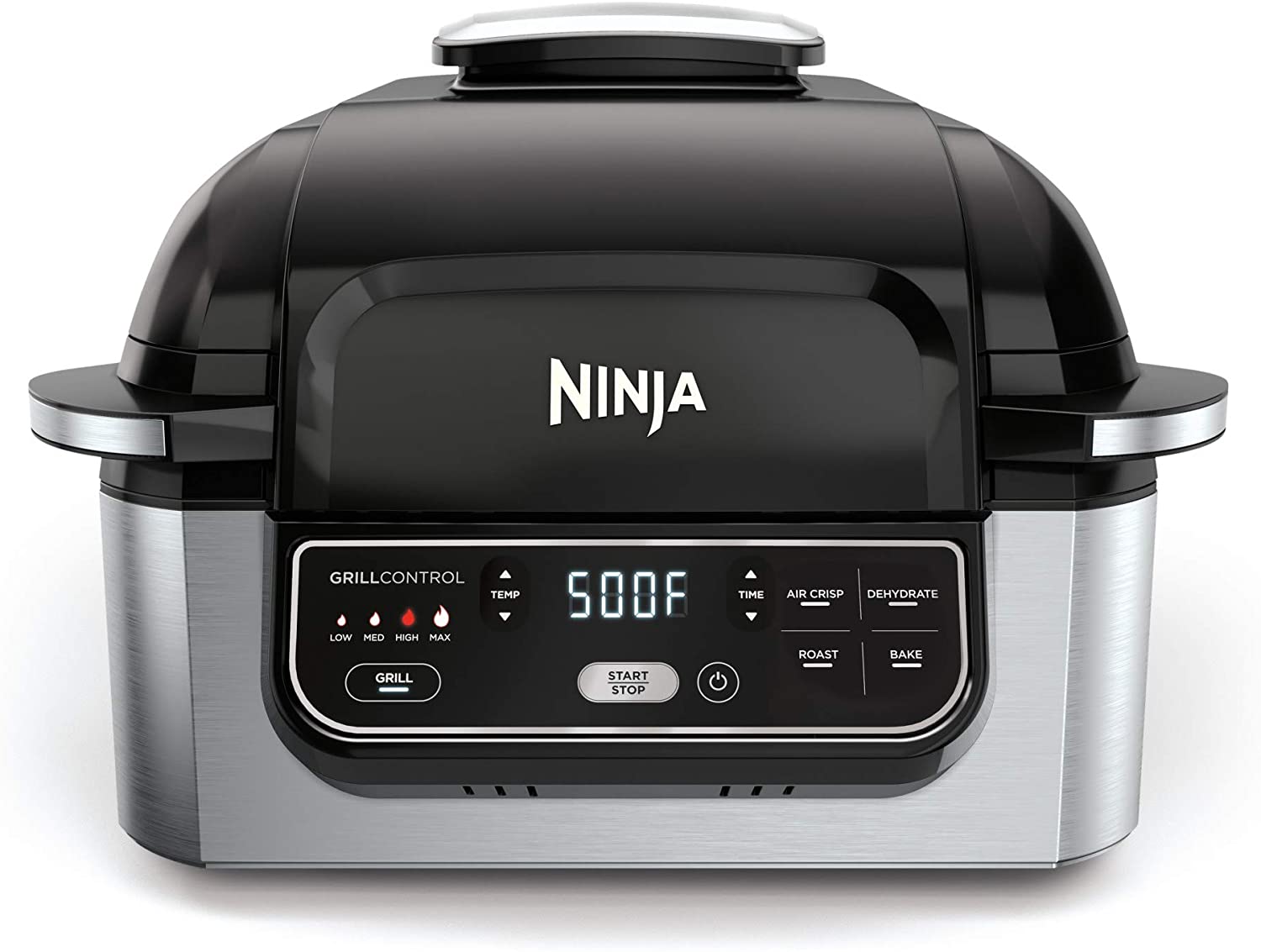 Ninja Foodi 5-in-1 Indoor Grill with Air Fry is a larger appliance that can roast, grill, bake, and dehydrate too. The air fryer basket in the Foodi Grills is square and larger than the round ones in the other Foodi's, which means that you can cook more at one time.
The newest Ninja Foodi right now is called a Ninja Foodi SMART XL Pressure Cooker Steam Fryer. We haven't tested this one yet, but the steam fry module is interesting. They say that it's the best of both worlds! This Foodi also allows you to layer your meals to cook multiple things at once.
If you aren't interested in a multicooker, Ninja makes some excellent regular air fryers too!
OUR BEST NINJA FOODI RECIPES
Ninja Foodi Air Fryer Chicken Recipes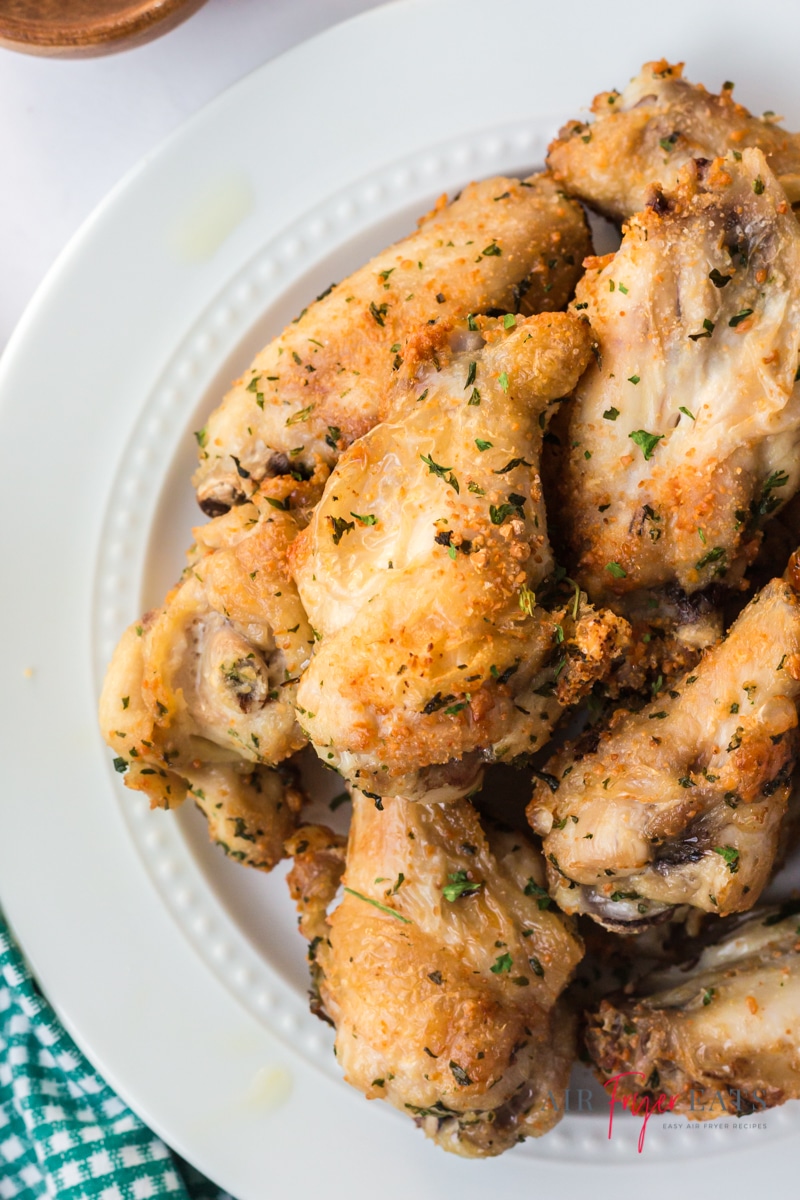 Ninja Foodi Chicken Wings - This air fryer chicken wing recipe for the Ninja Foodi is simply seasoned, but you can add your own favorite sauces and dips if you like!
Ninja Foodi Chicken Thighs - Make the juiciest chicken thighs with this foodi recipe. They are delicious with crispy skin.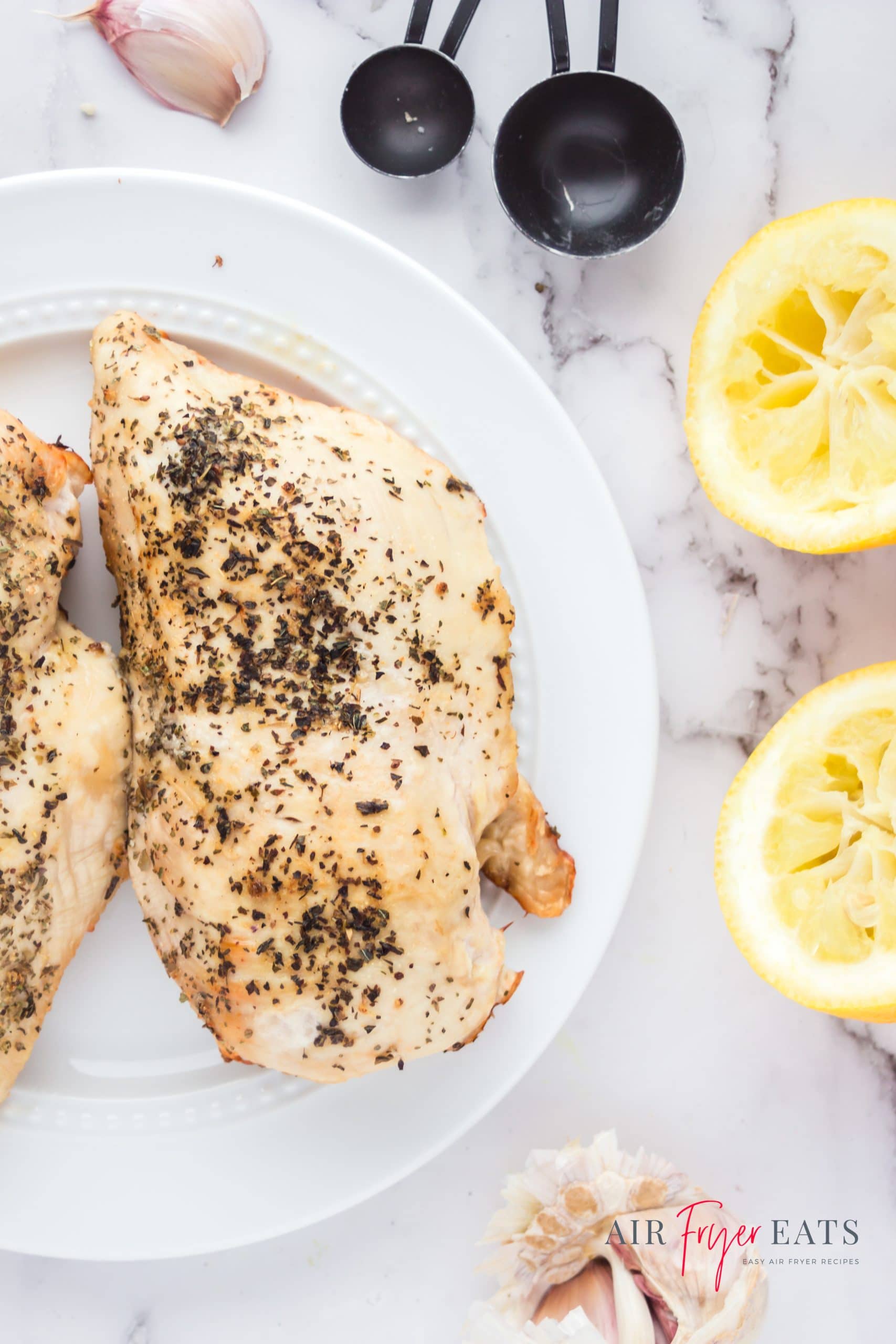 Ninja Foodi Chicken Breast - Chicken breasts cooked in the Ninja Foodi are great for dinner, chopping up and adding to other recipes, or using for meal prep.
Ninja Foodi Jalapeno Stuffed Chicken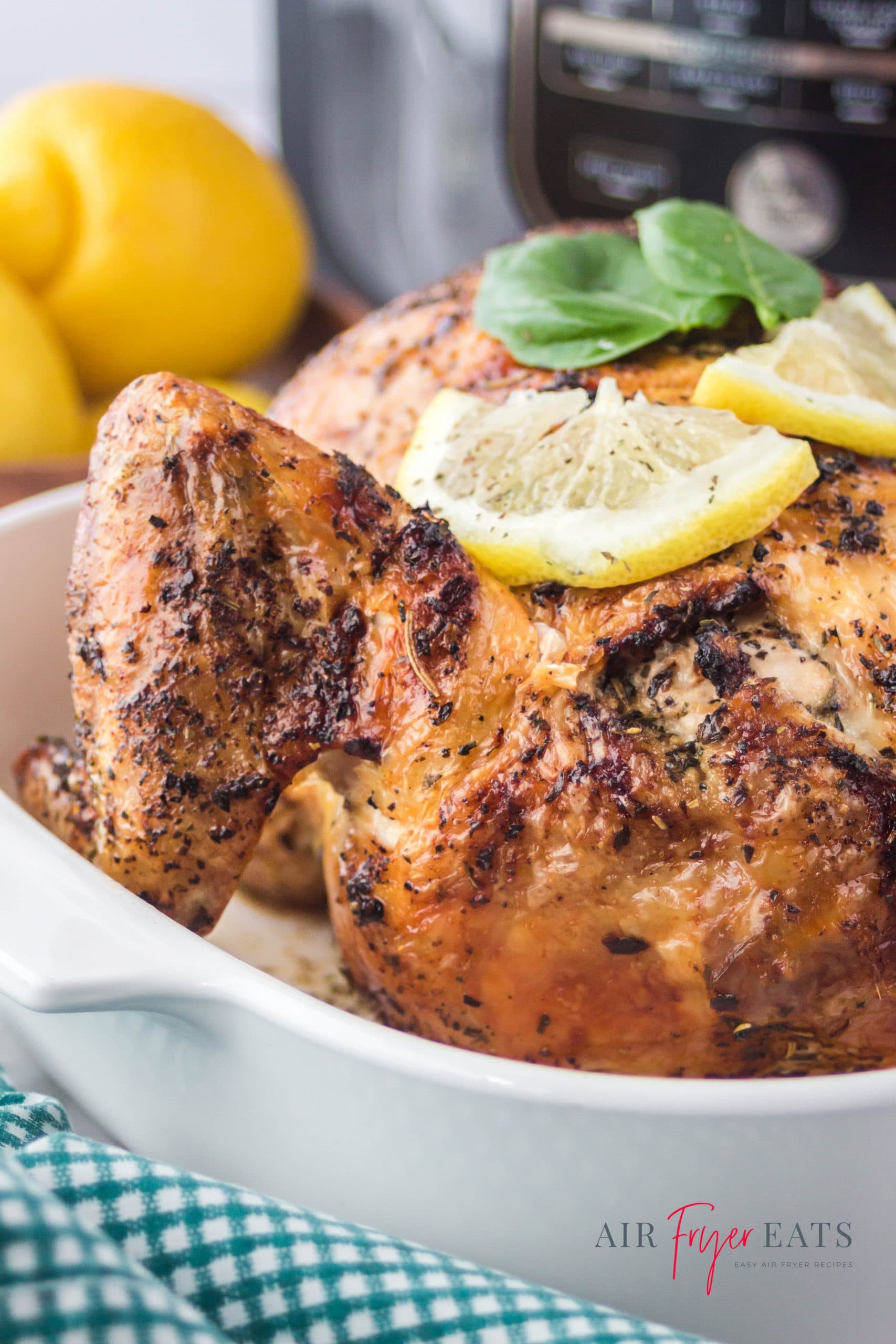 Ninja Foodi Whole Chicken - Yes, you CAN fit a whole chicken in the Ninja Foodi! Choose a smaller one to be sure, but you'll find that it cooks up beautifully when air fried this way.
Frozen Chicken Breast in Ninja Foodi - For those of us who routinely forget to thaw the chicken, you'll want to keep this recipe for frozen chicken in the Ninja Foodi handy.
NINJA FOODI AIR FRYER MEAT RECIPES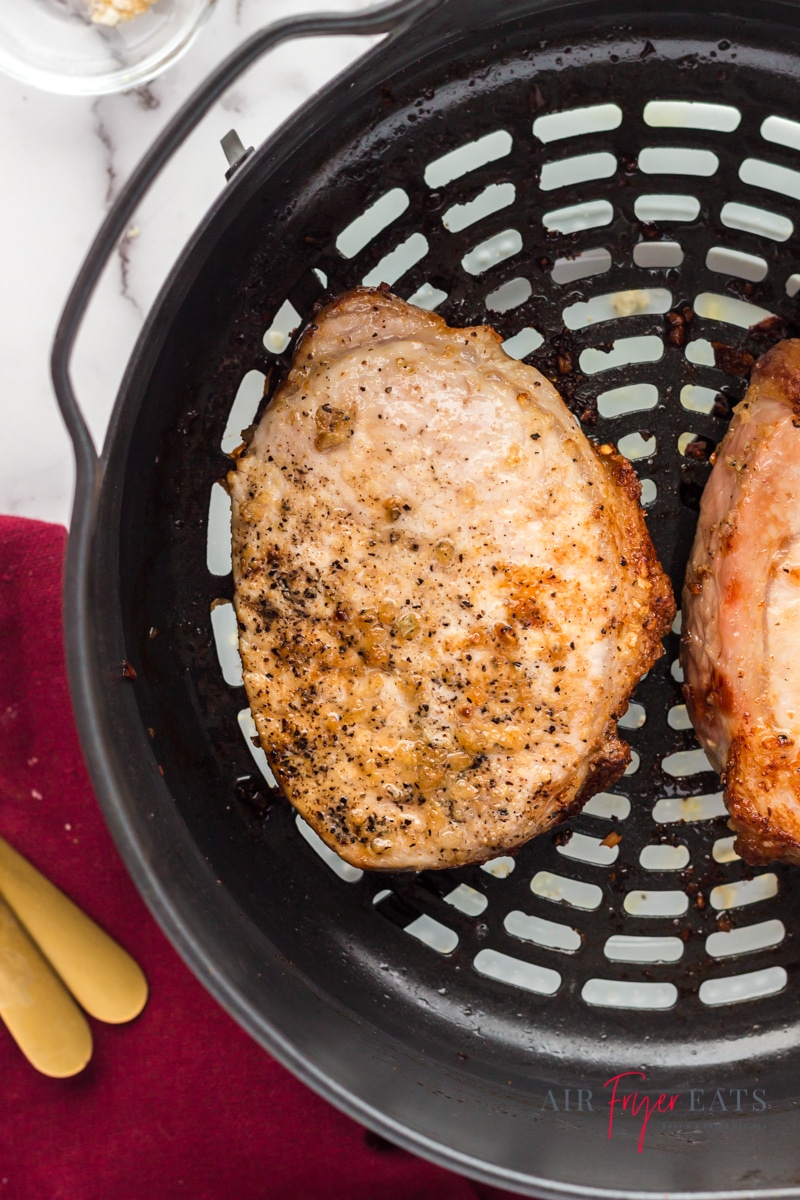 Ninja Foodi Pork Chops - A classic dinner protein, flavorful pork chops are easy to air fry in the Ninja Foodi. We season them simply, but you can add your own flair!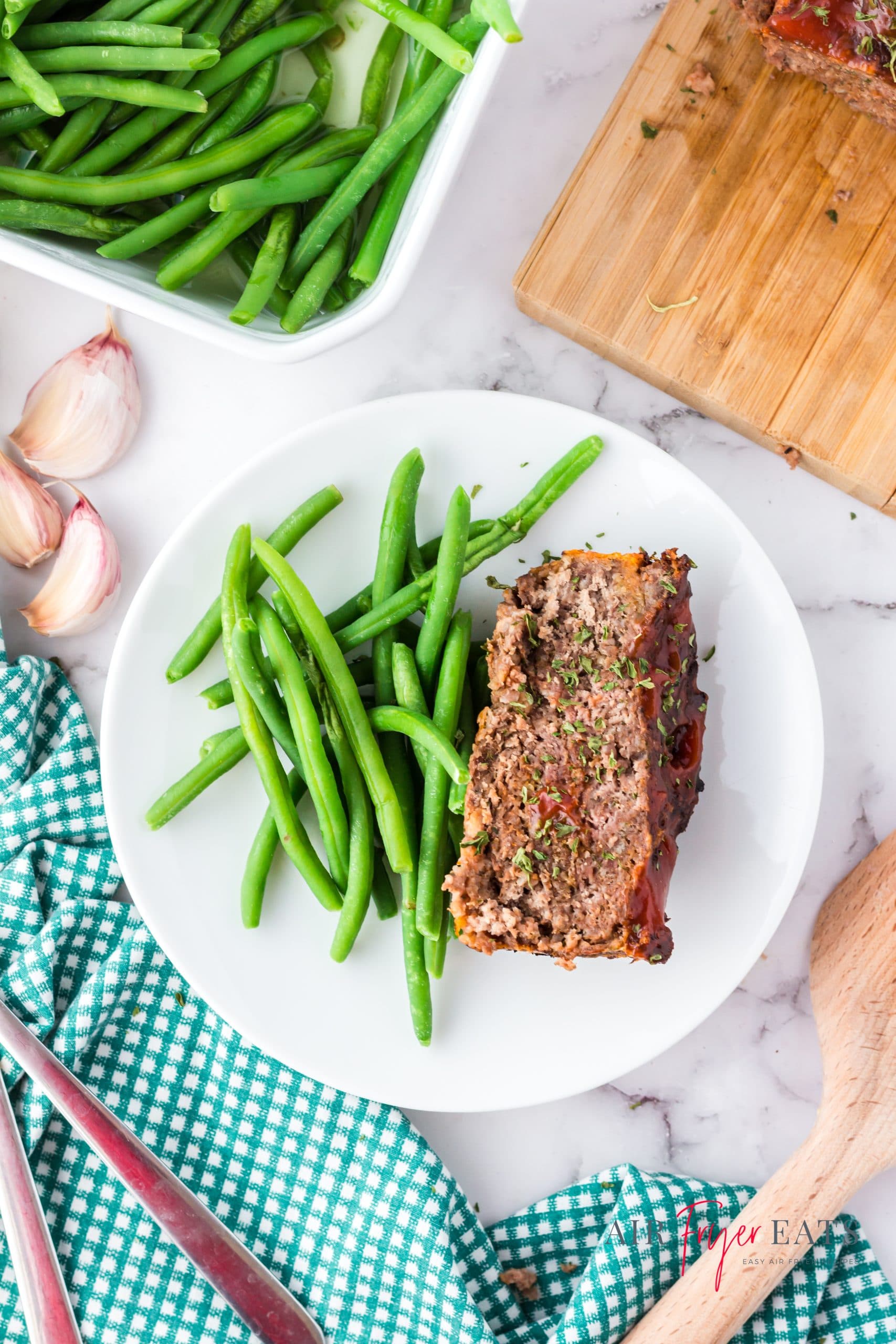 Ninja Foodi Meatloaf - This yummy comfort food classic comes out juicy and delicious from the Foodi, using only the air fry setting.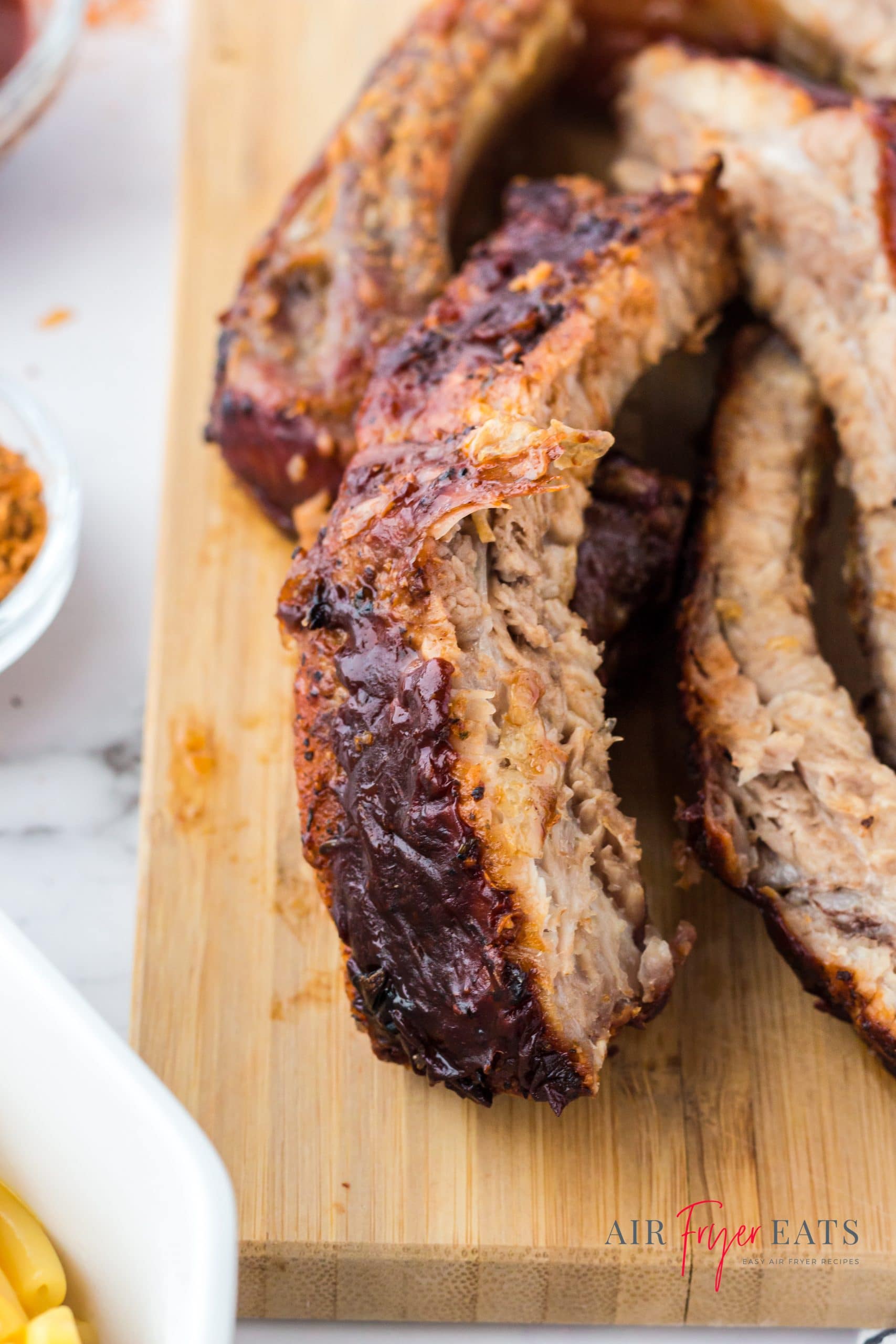 Ninja Foodi Ribs - Forget about the grill or the smoker, the Ninja Foodi makes the best ribs on the Air Fryer setting. Add your favorite BBQ sauce and dig in!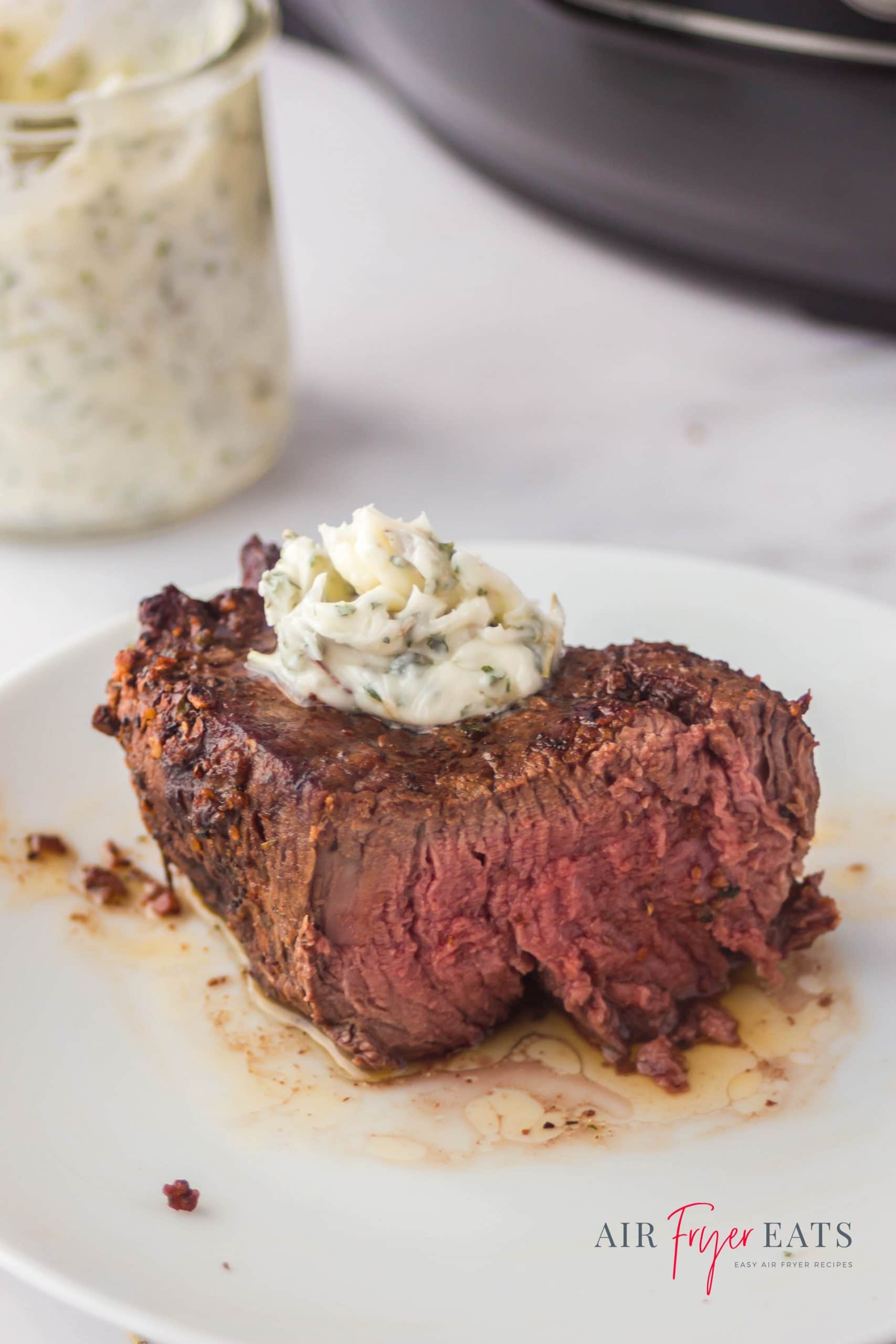 Ninja Foodi Steak - Just look at how perfectly cooked that thick steak is! The Foodi can air fry a steak just as well or better than any other air fryer, I promise.
Pork Roast in Ninja Foodi - Slice this up for dinner tonight, or use leftovers to make amazing sandwiches tomorrow.
MORE EASY NINJA FOODI AIR FRYER RECIPES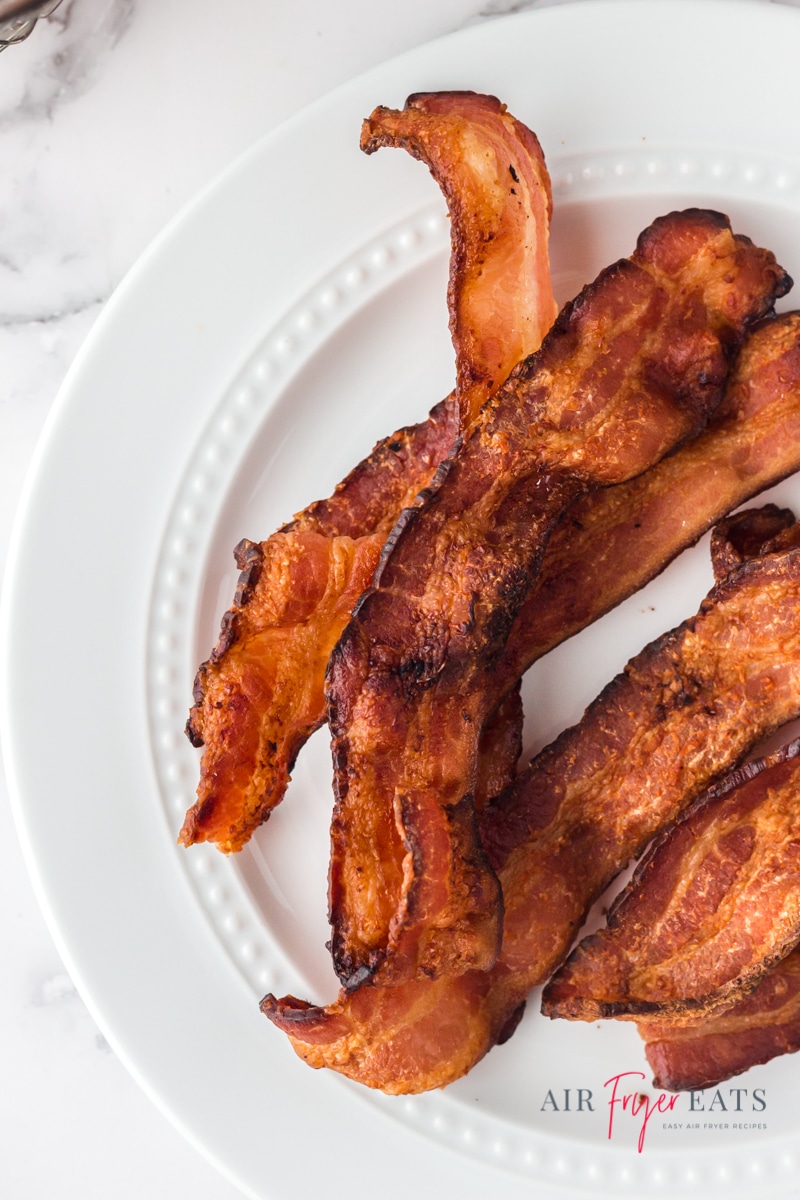 Ninja Foodi Bacon - You must understand how to make bacon in the Ninja Foodi! Air fryer bacon has changed my life - or at least my weekend mornings. It's so simple and turns out perfectly crispy.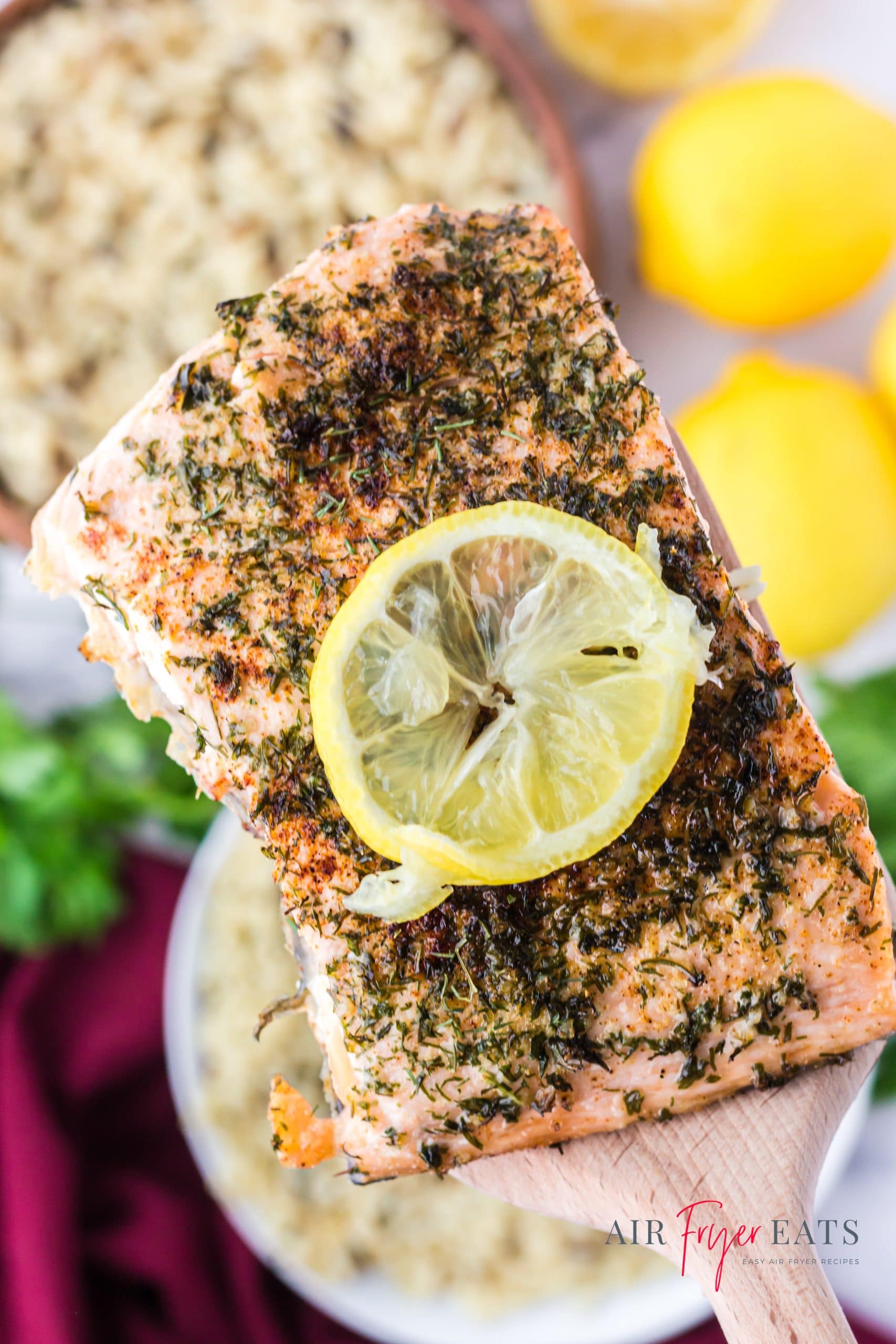 Ninja Foodi Salmon - Topped with herbs and lemon, these salmon fillets are better than any restaurant meal, and cooked in the Ninja Foodi in just minutes!
Ninja Foodi Baked Potato - I'll say it. Air fryer baked potatoes are better than oven-baked potatoes. It's a fact, and the Ninja Foodi gets them cooked perfectly.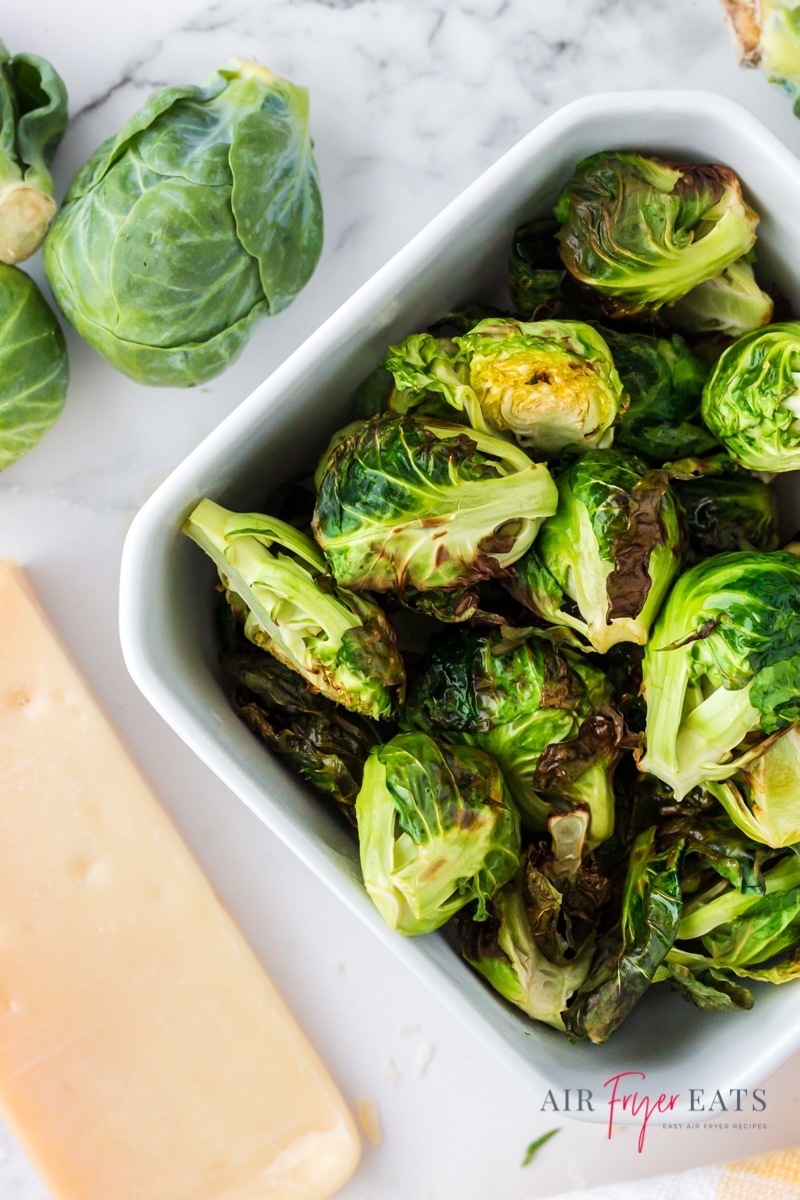 Ninja Foodi Brussel Sprouts - These healthy sprouts are tender inside and crisp on the edges, just like they should be.
HOW TO MAKE ANY AIR FRYER RECIPE IN THE NINJA FOODI
You can make any air fryer recipe in the Ninja Foodi. Just make a few simple adjustments:
Reduce the cooking time and watch. I find that food cooks a bit faster in the Ninja Foodi compared to my other air fryer models. On any recipe, reduce the cooking time by 3-5 minutes, and check on the food often to avoid overcooking.
Cook in batches. If your air fryer recipe calls for cooking food in a single layer, you may need to use two or more batches to finish everything. Allow yourself extra time if needed.
You really can cook any of our many, many delicious air fryer recipes in your Ninja Foodi! Try some of these amazing favorites:
As you know the Ninja brand is very popular has so many options when it comes to kitchen appliances! Did you know there is a Ninja Ice Cream Maker? To curb that sweet tooth, check out these Ninja Creami Recipes.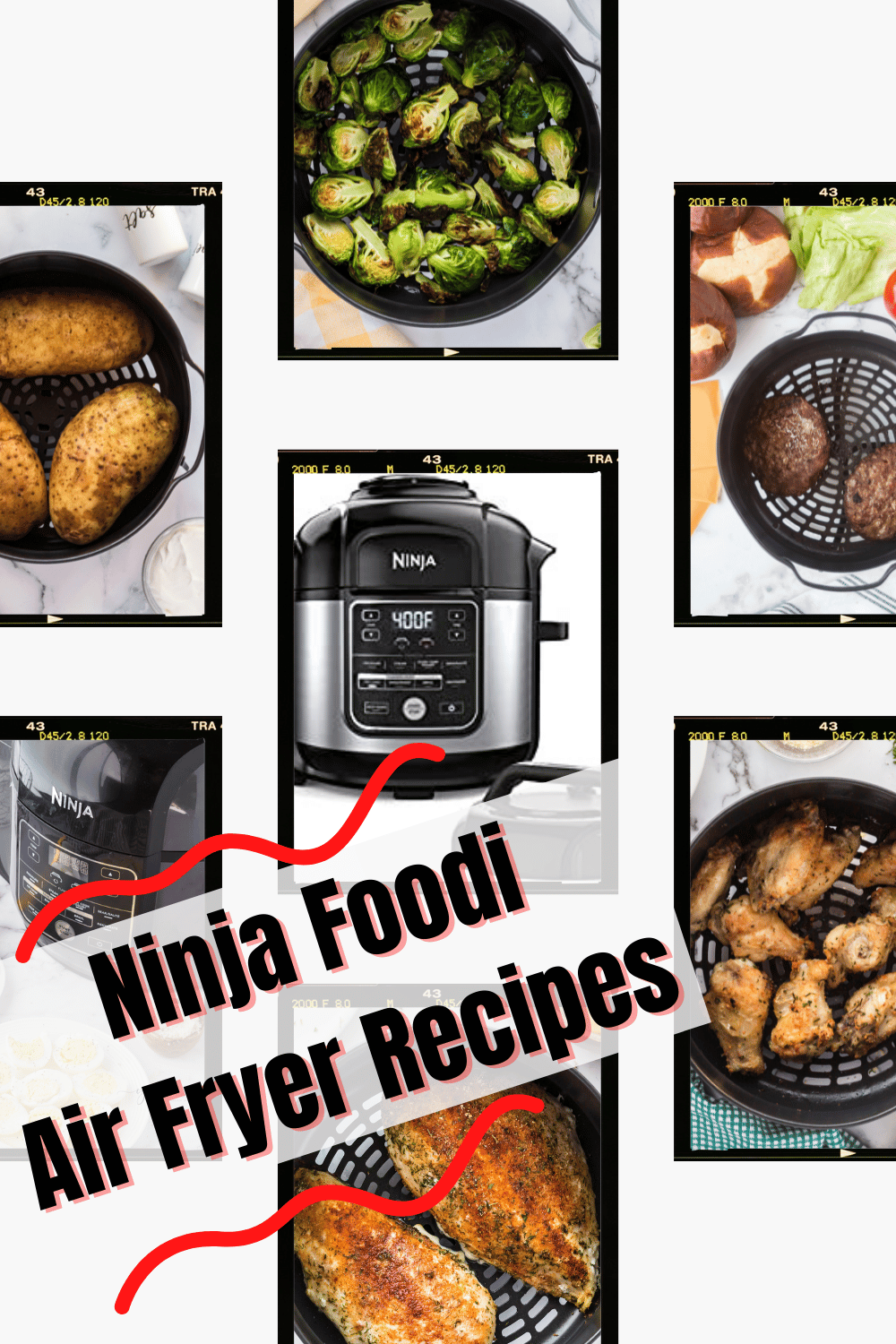 Have you made this recipe? Please leave a comment AND rating below! It helps other readers!
Be sure to tag @AirFryerEats on instagram, if you share a picture on the gram! Let's get social, you can follow me on Youtube, Instagram, Facebook, Pinterest or join one of our Air Fryer Facebook Groups: Air Fryer Recipes, Air Fryer Recipes for Seniors and Gluten Free Air Fryer Recipes.
Don't forget to subscribe to our EMAIL newsletter.