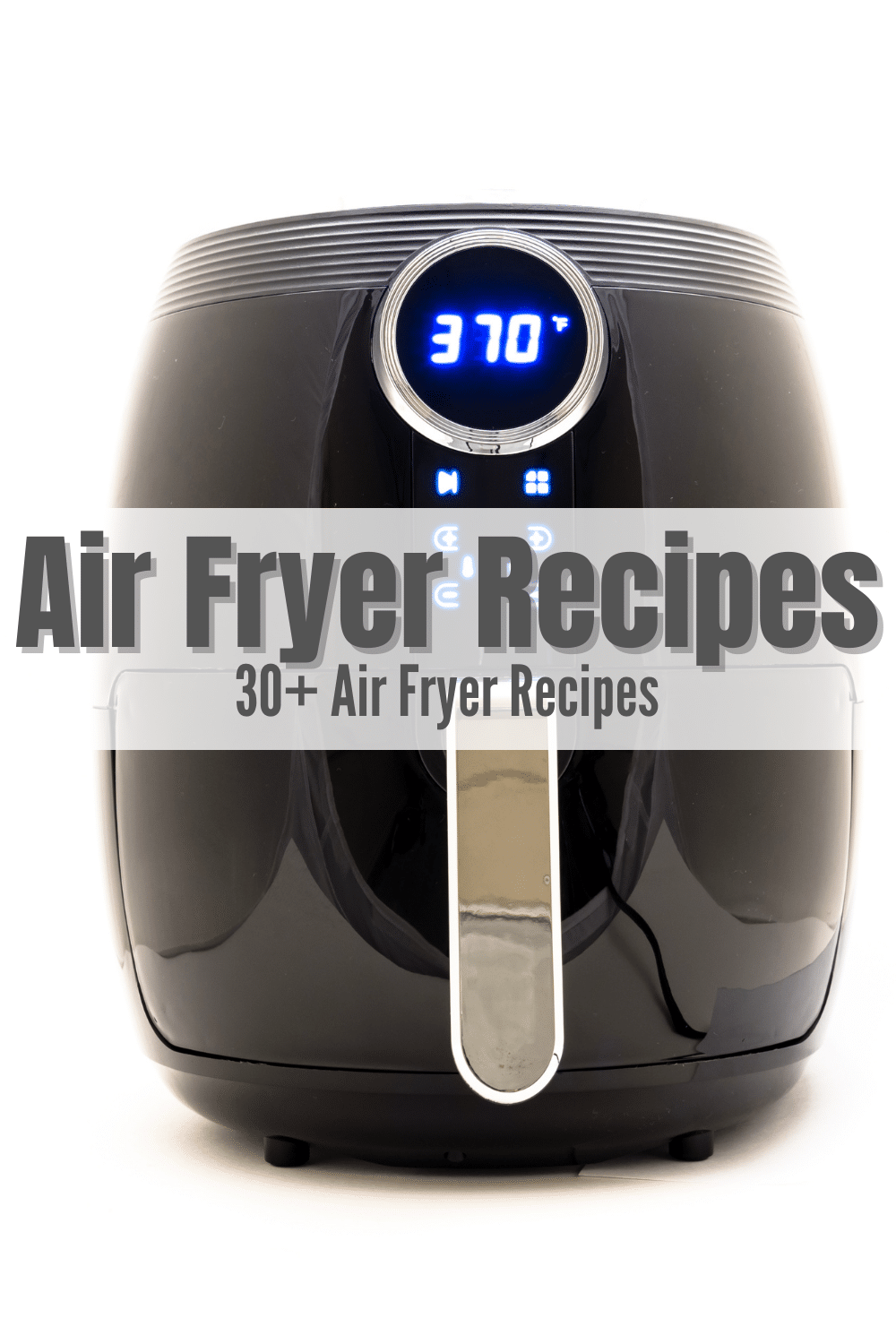 Air fryer recipes are fast, easy, and super delicious. You can make almost any recipe in the air fryer, I promise! Read on to learn all my favorite air fryer recipes from meatloaf to egg cups.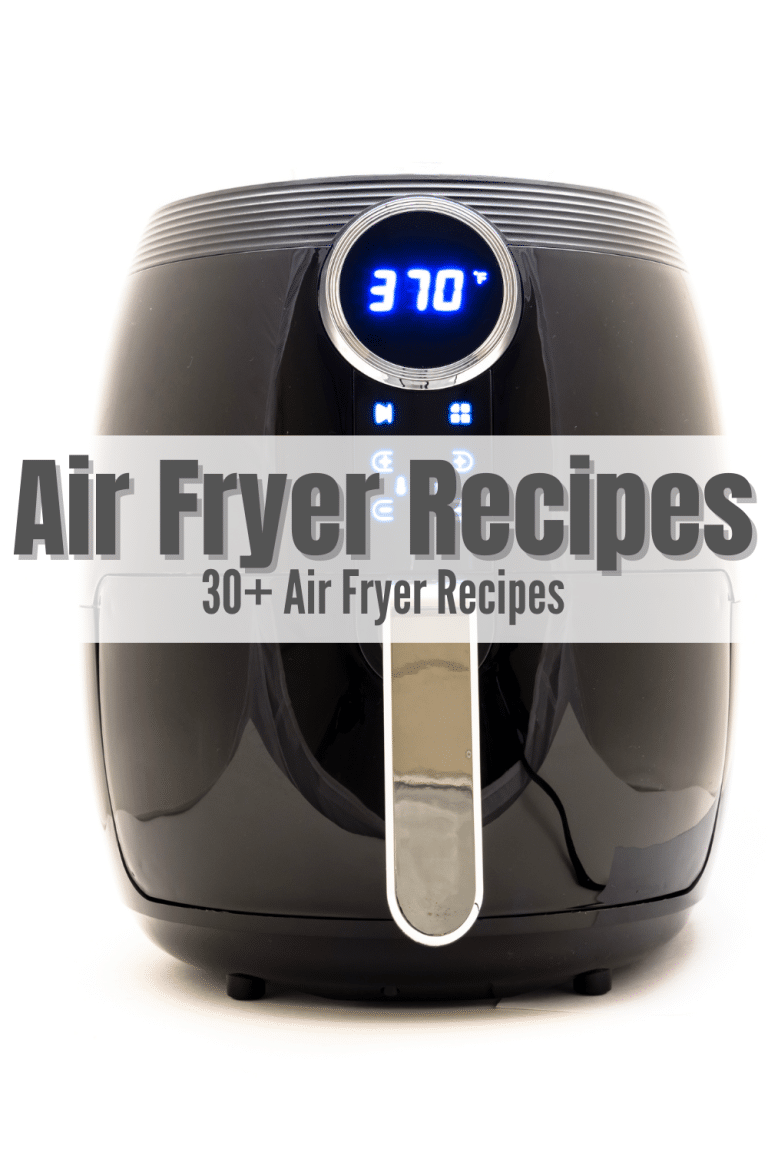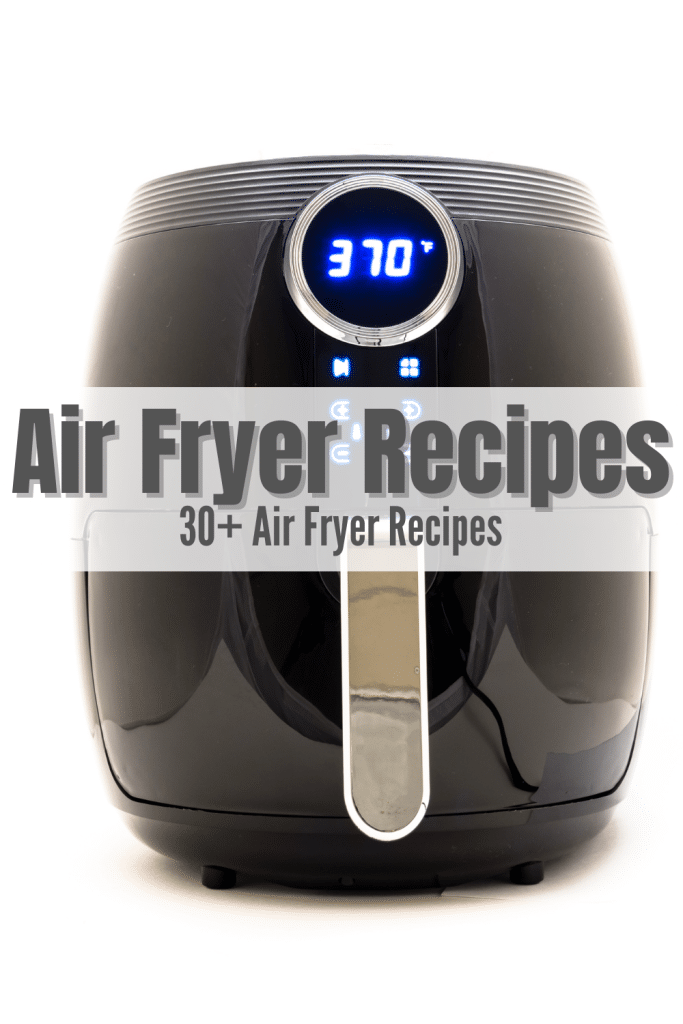 WELCOME TO AIR FRYER RECIPES
Are you new to air frying? We are so happy you are here! We love to help people become experts with their air fryer. If you are new, we suggest that you start with our Start Here page. We have a whole community just waiting to welcome you!
Whether you are a seasoned air fryer expert or a beginner, we have got some easy and delicious air fryer vegetable recipes to share with you today! Cooking vegetables in your air fryer creates the perfect side dish for any meal!
BEST TIPS FOR MAKING AIR FRYER RECIPES
Preheat the basket: Just like an oven, your air fryer cooks much better when it is preheated. Not all air fryers have a preheat setting — that is ok! Simply run your air fryer at the desired temperature for a few minutes before adding the food.
Use parchment paper. You can use foil in the air fryer, but I prefer parchment paper almost every time. It is guaranteed not to stick to any of your air fried foods. Plus, it makes clean-up a breeze!
Give everyone space. The biggest beginner air fryer mistake I see is overcrowding the basket. The air fryer works by cooking the food from all sides at once. If you stack your food in layers or have pieces touching, it will cook slower. There are a few exceptions to this rule, like air fryer frozen french fries.
Use a little oil. No matter the air fryer recipe, it will usually have oil. Do not skip this ingredient! It helps crisp the food and keep everything nonstick. You can choose your favorite neutral oil for this step. I prefer avocado oil because it has a high smoke point.
FAVORITE AIR FRYER RECIPES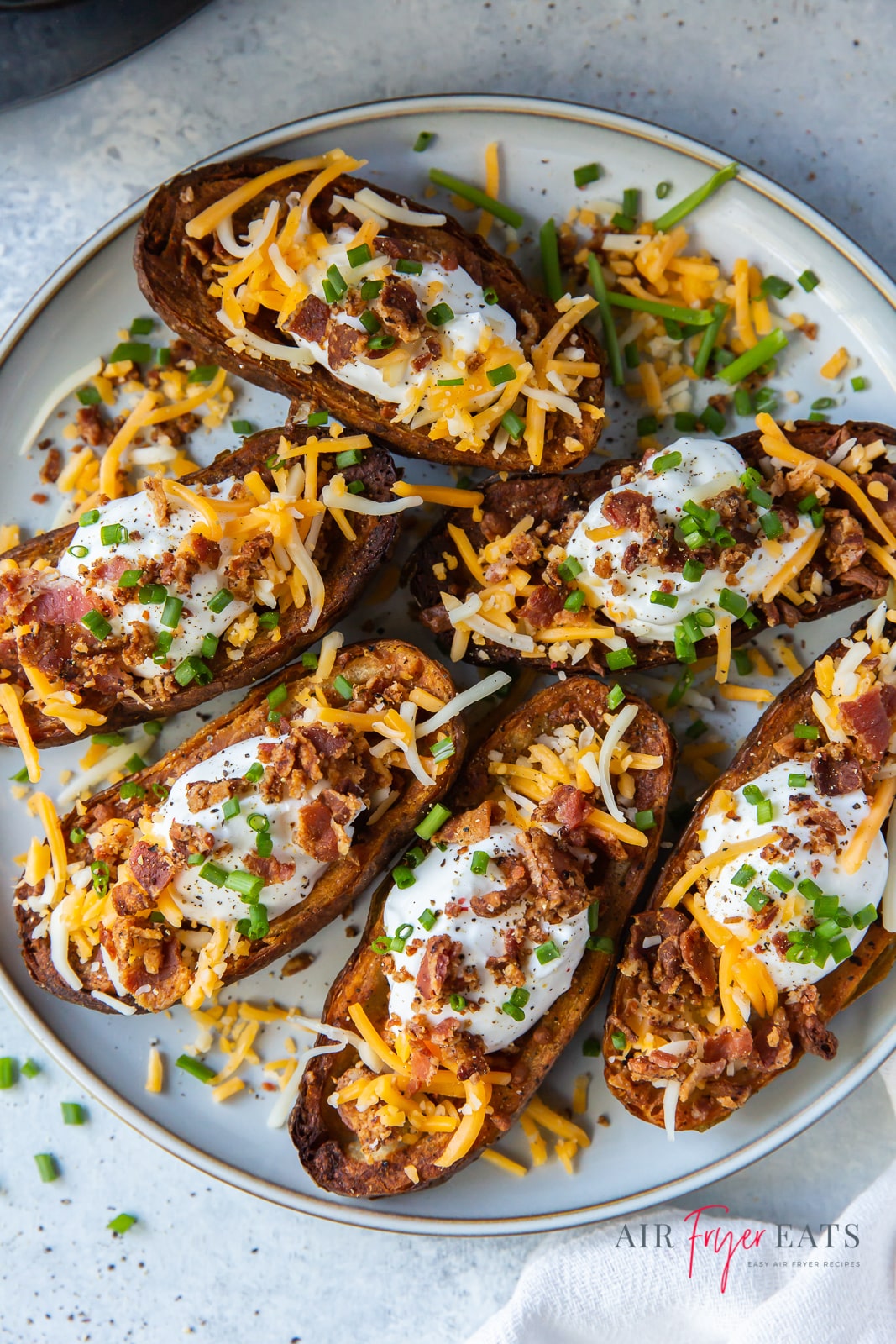 Air Fryer Potato Skins: You can turn simple baked potatoes into cheesy, delicious Air Fryer Potato Skins. Nobody can resist this air fryer recipe for a favorite bar appetizer, topped with shredded cheese, crispy bacon, sour cream, and chives.
Air Fryer Meatloaf: Forget the oven for this Sunday dinner classic. Air Fryer Meatloaf is the perfect combination of flavors! Savory spices and a sweet glaze make for a meatloaf recipe that's done in less than 40 minutes! Plus, you can even make a vegetarian version with Beyond Meat.
Air Fryer Honey Sriracha Cauliflower: This vegetarian air fryer recipe is a winner for game day! Air Fryer Honey Sriracha Cauliflower is a delicious spicy air fryer recipe topped off with a sweet and spicy Sriracha sauce. I am positive that even your meat loving friends will dive into this vegetarian dish!
Air Fryer Monkey Bread: My sweet tooth can't be tamed, and sometimes I need a little extra sugar with my coffee to start the day. Air Fryer Monkey Bread lets me whip up a dish that's part breakfast, part dessert in less than half an hour! This is one of my favorite things to make on Thanksgiving morning.
Air Fryer Salmon Patties: Turn a humble can of salmon into a delicious appetizer or main dish! Delicious Air Fryer Salmon Patties are crispy on the outside and packed with salmon and the perfect seasonings, you'll love this recipe for simple dinners or lunches.
BEST AIR FRYER RECIPES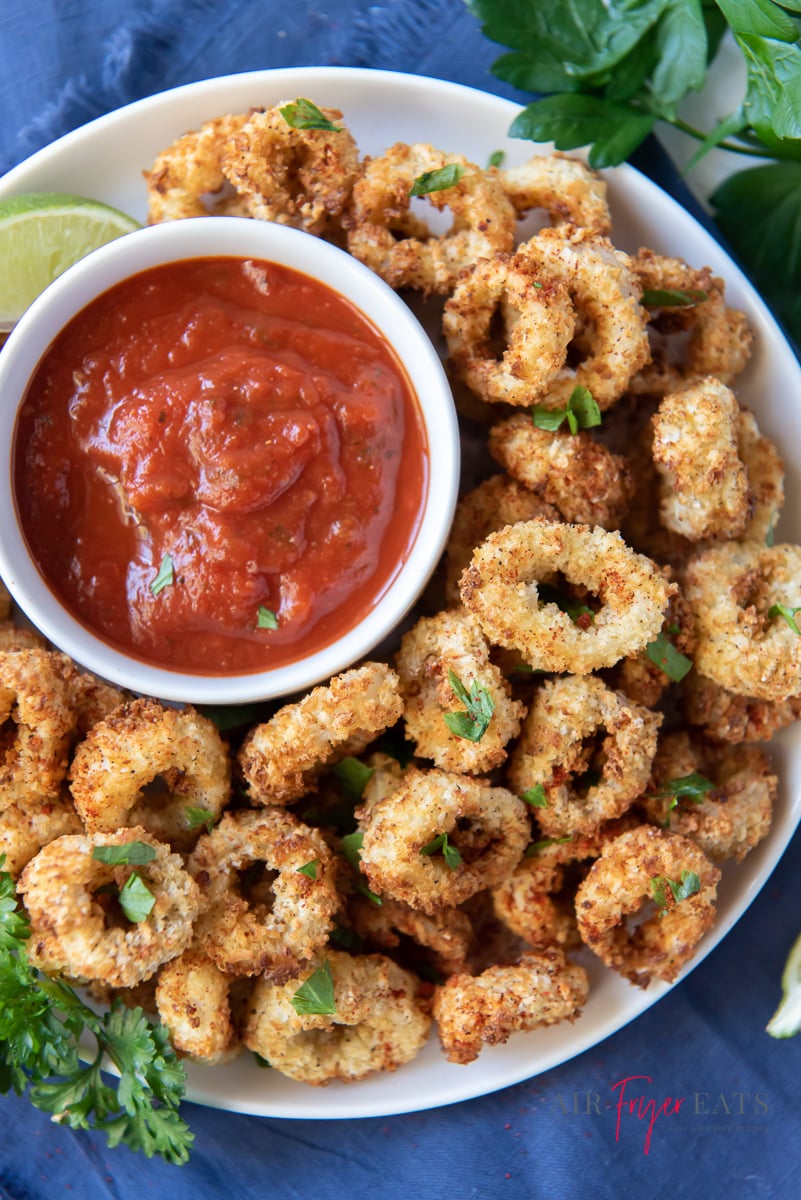 Air Fryer Calamari: Crispy Air Fryer Calamari rings are a restaurant favorite that is so easy to make at home in your air fryer. You are going to love this crunchy air fried snack! Serve it with a bowl of cocktail dipping sauce and a couple lemon wedges for extra brightness.
Air Fried Morel Mushrooms: Air Fryer Morel Mushrooms are earthy, crispy, and absolutely mouthwatering. They are stuffed with cream cheese and breaded to perfection. Morels have a deep earthy, almost nutty flavor, which keeps mushroom lovers come back for more!
Air Fryer Bacon: Forget the skillet and stovetop — making bacon in the air fryer is truly the best way. Once you cook bacon in your air fryer, you'll never go back to the old way again! It's perfectly crispy and requires less cleanup. You can even make bacon before work!
Air Fryer Chicken Wings: There's no need to go out for wings when you can make them right in your home using your air fryer! These Air Fryer Chicken Wings are crispy, flavorful, and cooked perfectly in only 20 minutes! If you love that crispy chicken skin, this recipe is for you.
Air Fryer Potato Pancakes: These Air Fryer Potato Pancakes are crispy, yet tender and will satisfy everyone's tastebuds. This potato pancakes recipe can be served as a main side or side dish. This is a great way to use leftover mashed potatoes for a whole new recipe!
HEALTHY AIR FRYER RECIPES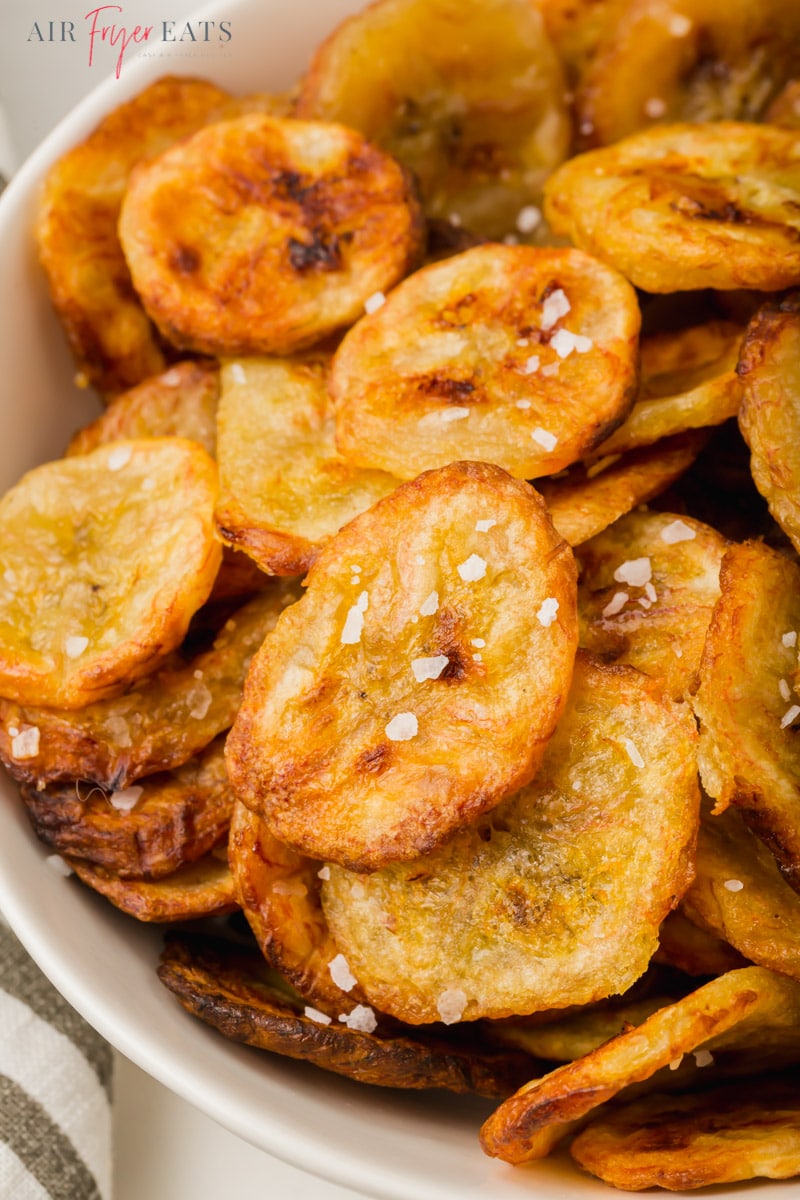 Air Fryer Banana Chips: I love that combo of salty and sweet. If you can add fruit, that is a win-win for me! These Air Fryer Banana Chips are a healthy, crunchy snack you will love to eat and feel good giving your kids, too. These are naturally sweet, dusted with kosher salt, and air fried with a small amount of oil so they come out crispy, crunchy, and irresistible.
Tofu Manchurian: Once I made tofu in the air fryer, I never made it another way! There are an unlimited number of things you can do with tofu. I love this air fryer recipe because it is a whole meal! Toss this crispy tofu in homemade Manchurian sauce for a delicious weeknight dinner at home.
Air Fryer Egg Cups: These hearty tater tot and egg cups in the air fryer could not be easier! Make a quick protein-packed on-the-go breakfast with melted cheese and crunchy tater tots under fluffy scrambled eggs. This is a perfect air fryer recipe for beginners!
Tofu Noodle Bowls: These filling tofu noodle bowls are a delicious and easy lunch prep recipe. You can make these vegan lunch bowls at the start of your week and have tasty meals all week long! I really love this homemade salty, spicy, and nutty Thai-inspired sauce so much.
Chicken Breasts in the Air Fryer: I find myself using this air fryer recipe more than any other on the blog! Learn how to make air fryer chicken breast that is juicy, tender, and packed full of flavor! This chicken breast in the air fryer will change the way you make dinner.
EASY AIR FRYER RECIPES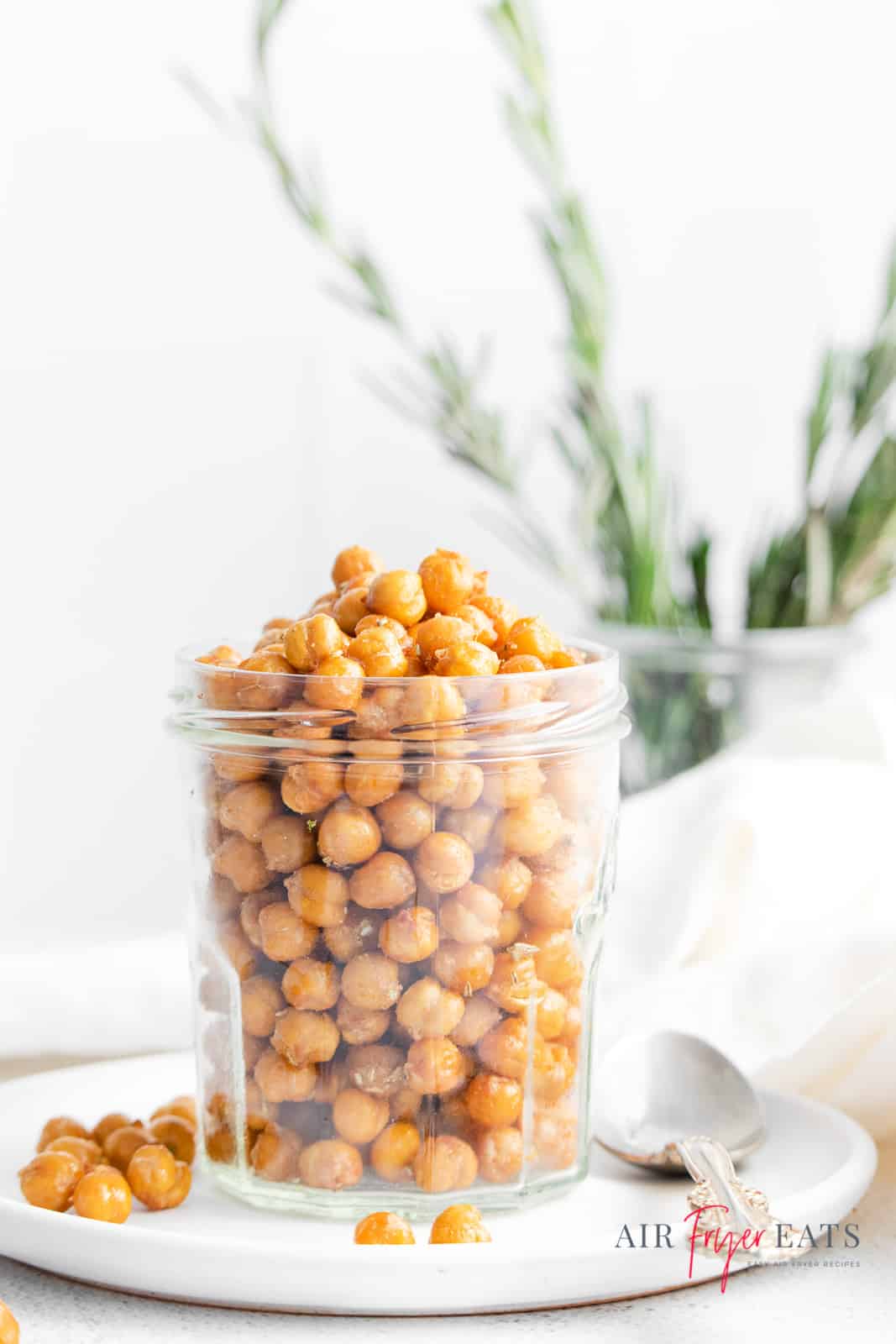 Air Fryer Roasted Chickpeas: I love roasted chickpeas! They are perfect to eat by the handful or to garnish salads or grain bowls. Air Fryer Chickpeas are seasoned with garlic and rosemary and roasted in the air fryer to create the perfect healthy snack.
Air Fryer Hard Boiled Eggs: Hard boiled eggs have always been tricky. Figuring out the right amount of cook time so that they aren't undercooked, but not overcooked either can be hard. Did you know that you could make hard boiled eggs in the air fryer? Learn how simple it is to make air fryer hard boiled eggs with no boiling required!
Air Fryer Meatballs: Talk about a crowd-pleasing appetizer! Air Fryer Meatballs are so juicy and easy to make. Believe me when I say that cooking meatballs in the air fryer will change your life. A few ingredients and 15 minutes is all you need to make them. Want more meatball recipes? Check out these Air Fryer Turkey Meatballs!
Air Fryer Mozzarella Sticks: Once I learned how to make my favorite bar food at home, it was a game changer. Forget the frozen mozzarella sticks and make these instead! Hint: Put those cheese sticks in your kids' lunches to good use with this easy air fryer recipe.
Air Fryer Pumpkin Seeds: Do you love roasted pumpkin seeds? Yeah, me too! Air Fryer Pumpkin seeds are THE best! This air fryer pumpkin seed recipe lets you enjoy crispy roasted pumpkin seeds in 15 minutes!
FROZEN AIR FRYER RECIPES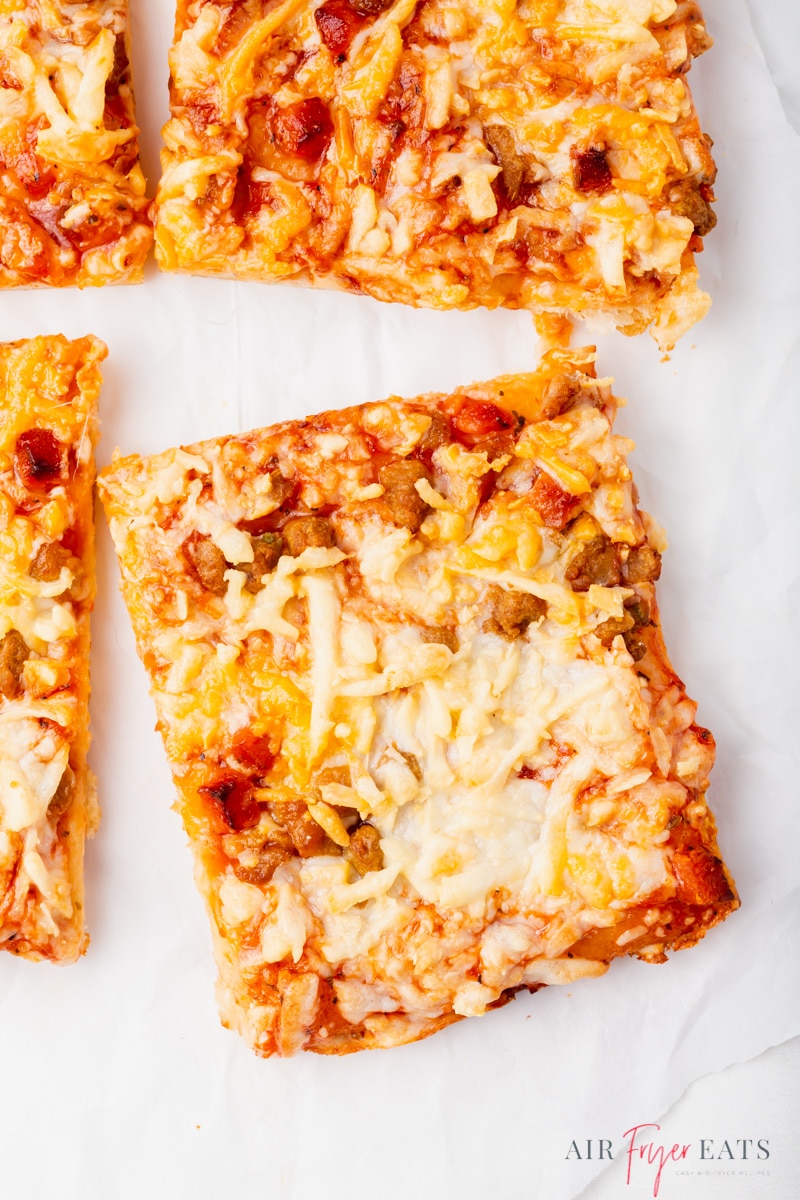 Air Fryer Totino's Pizza: Pizza is the ultimate comfort food. Air Fryer Frozen Totino's Pizzas are so quick and easy. Plus, they're so much crunchier in the air fryer compared to the oven or microwave. Frozen food in the air fryer is so much better than you have had before, I promise. If you love a pizza with a crispy crust, you need to try frozen Totino's pizza in the air fryer.
Frozen Rolls in the Air Fryer: Making frozen rolls in the air fryer helps to make dinner easier! Pop the rolls into the air fryer and delicious golden brown rolls will appear. The tastiest kind of magic!
Air Fryer Mini Corn Dogs: Air Fryer mini corn dogs are quick and easy appetizer to make. Serve these at a party or use them for a kid friendly dinner or lunch option. This is the crunchiest way to make frozen corn dogs!
Air Fryer Frozen Hamburgers: No matter the brand, you can make juicy frozen hamburgers in the air fryer! No need to thaw, simply grab and cook. This is truly the easiest air fryer recipe.
MORE AIR FRYER RECIPES
Air Fryer Breakfast Recipes: You know, they say that breakfast is the most important meal of the day, right? Whether you agree or not, we have some air fryer breakfast recipes to make it the most delicious meal of the day! We have gathered several air fryer breakfast recipes to give you a variety when it comes to cooking!
Air Fryer Shrimp Recipes: These air fryer shrimp recipes are easy, healthy, and perfect for meal prep! If you are new to air frying or have never made shrimp in the air fryer, you are in for a great meal. Air fryer shrimp are ready in just minutes! They can be served plain, added to pastas or tacos, and even used for a healthy meal prep all week long. Read on to learn how to make the most succulent shrimp in the air fryer in just minutes.
Air Fryer Cookies: Did you know you can make cookies in the air fryer? Seriously! Air Fryer Cookies are crunchy on the outside, chewy on the inside, and ready so fast! This list of air fryer cookie recipes covers every cookie craving from chocolate chip to monster cookies.
Air Fryer Chicken Recipes: From frozen chicken breasts to takeout copycat recipes, there are a million ways to make chicken in the air fryer. Learn how to cook chicken breasts, thighs, wings, and legs — all in the air fryer!
Air Fryer Steak Recipes: These juicy air fryer steak recipes are so easy, you will never make steak another way! It's one of the best ways to cook a steak quickly while keeping all the moisture in the meat. Whether you are a seasoned air fryer expert or a beginner, we have got some easy and delicious air fryer steak recipes for you.
Air Fryer Recipes : Featuring Ninja Foodi Whole Chicken
Air fryer recipes are fast, easy, and super delicious. You can make almost any recipe in the air fryer, I promise! Read on to learn all my favorite air fryer recipes from meatloaf to egg cups.
Ingredients
1

Whole

Chicken

3-5 lbs.

2

tbsp.

Olive Oil

1

tbsp.

Lemon juice

¼

tbsp.

Dried parsley flakes

¼

tbsp.

Dried basil flakes

¼

tbsp.

Red pepper flakes

¼

tbsp.

Dried Rosemary

1

tsp

Salt

1

tsp

Pepper

1

tsp

Onion Powder

1

tsp

Garlic Powder
Instructions
Rub the chicken with olive oil and lemon juice, making sure that the entire chicken is covered.

Combine all of the remaining ingredients to create a spice mix. Sprinkle half of the spice mix over the top of your chicken, then flip it over and sprinkle the rest on the bottom of the chicken. Press gently to make sure the seasonings stick well.

Place the chicken in the air fryer, breast side up and air fry for 30 minutes at 350°F/177°C.

Half way through cooking time, carefully flip the chicken over and continue cooking for another 30 minutes, until the chicken is golden brown and fully cooked to 165°F/74°C.

Allow the chicken to rest for 5 minutes before serving, garnished with fresh parsley and lemon.
Go AD FREE!
Notes
Don't attempt to cook a chicken larger than 5 pounds in the Ninja Foodi. Make sure that your chicken fits all the way in the basket and is not touching the heating element.
It is important to make sure that the chicken cavity is empty before cooking. Take out the giblet package and discard or save for another day.
Lemon adds a special and delicious tangy flavor to this recipe. Use lemon slices as plate garnishes.
Use fresh herbs in place of the dried ones if you have them.

Pro Tip: This recipe can be made in the air fryer unit with a basket or the air fryer oven. If you are using the air fryer oven, use the middle rack and select the "Air Fry" function.

Pro Tip: Check your food as it cooks. Each air fryer runs a bit differently. Sometimes airfrying is a trial and error process. Check your food as it cooks to learn your air fryer better! When cooking a new recipe or food items be sure to check your food often to help avoid over/under cooking.
Have oven recipes that you'd like to convert to an air fryer recipe? Use our Air Fryer Calculator to help you estimate cooking times and temps! Calculator here:
https://airfryereats.com/air-fryer-conversion-air-fryer-calculator/
Nutrition
Calories:
83
kcal
|
Carbohydrates:
4
g
|
Protein:
1
g
|
Fat:
8
g
|
Saturated Fat:
1
g
|
Polyunsaturated Fat:
1
g
|
Monounsaturated Fat:
5
g
|
Cholesterol:
1
mg
|
Sodium:
603
mg
|
Potassium:
102
mg
|
Fiber:
2
g
|
Sugar:
1
g
|
Vitamin A:
331
IU
|
Vitamin C:
4
mg
|
Calcium:
52
mg
|
Iron:
2
mg
Tired of the ads?
Go AD Free - Become part of our Membership community!
Air Fryers can vary greatly. Please take the time to learn your specific air fryer. You may need to adjust times and temperatures based upon your air fryer.
All though this website attempts to provide accurate nutritional information, the information should only be considered an estimate. Varying factors such as different product types, different brands, etc. can change nutritional information. It is your responsibility as a consumer to read all labels to make sure the ingredients fit your dietary needs as well as calculate your own nutritional information as a double check.
AIR FRYER RECIPES POST
If you have made any of these air fryer recipes, please be sure to leave a comment on the recipe page letting us know what you thought. I cannot wait to hear which one is your favorite!