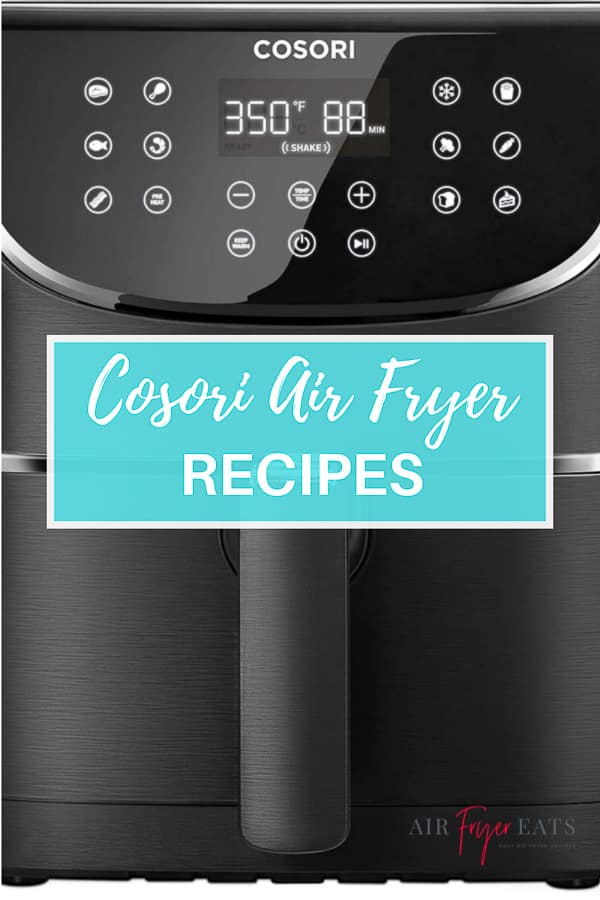 Cosori Air Fryer Recipes are quick and easy recipes that have been made and tested in Cosori Air Fryers. These recipes use common ingredients and taste delicious!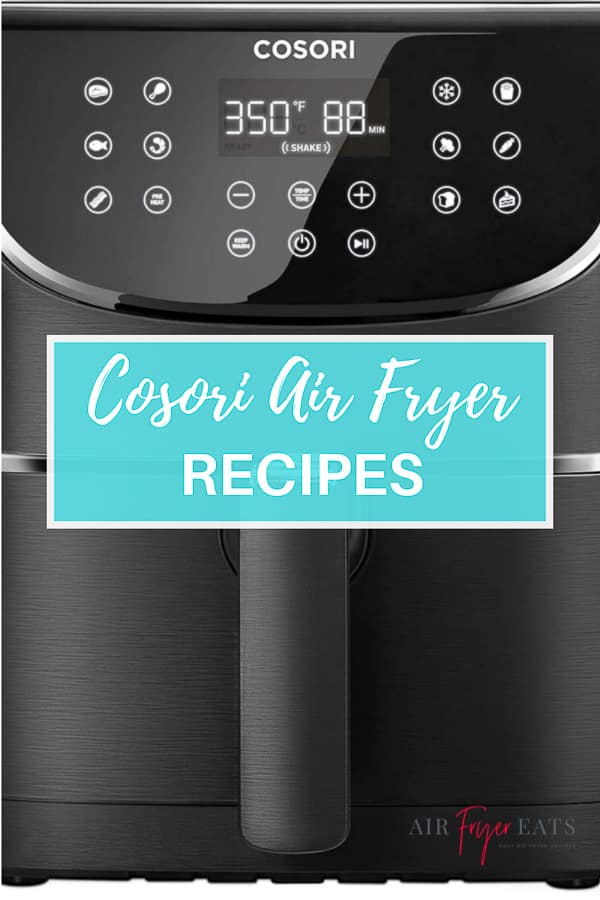 Cosori Air Fryers are swiftly taking over the air fryer world.
The popularity of this air fryer brand is sky rocketing!
We recently surveyed our Air Fryer Recipes Facebook Group and complied a Cosori Air Fryer Reviews post.
So you have decided what air fryer you wanted to buy.
If you are reading this post, most likely you decided on a Cosori Air Fryer! Congrats on your decision!
Now you need to decide what to make!
Air Fryers will all vary slightly when cooking, but truth be told you can use almost any air fryer recipe in your Cosori Air Fryer!
If you are looking for some tried and true Cosori Air Fryer Recipes, check out the ones below!
COSORI AIR FRYER RECIPES
We love vegetables in our home and using the air fryer to create vegetable side dishes is a snap with your Cosori Air Fryer!
You can make: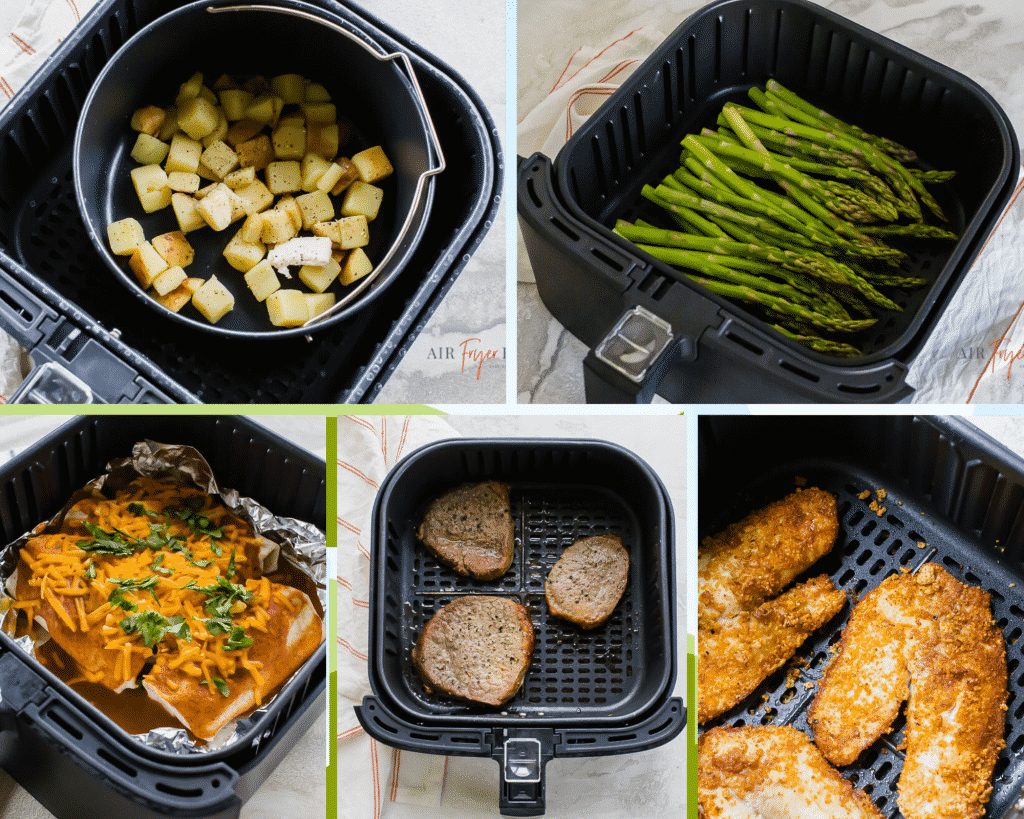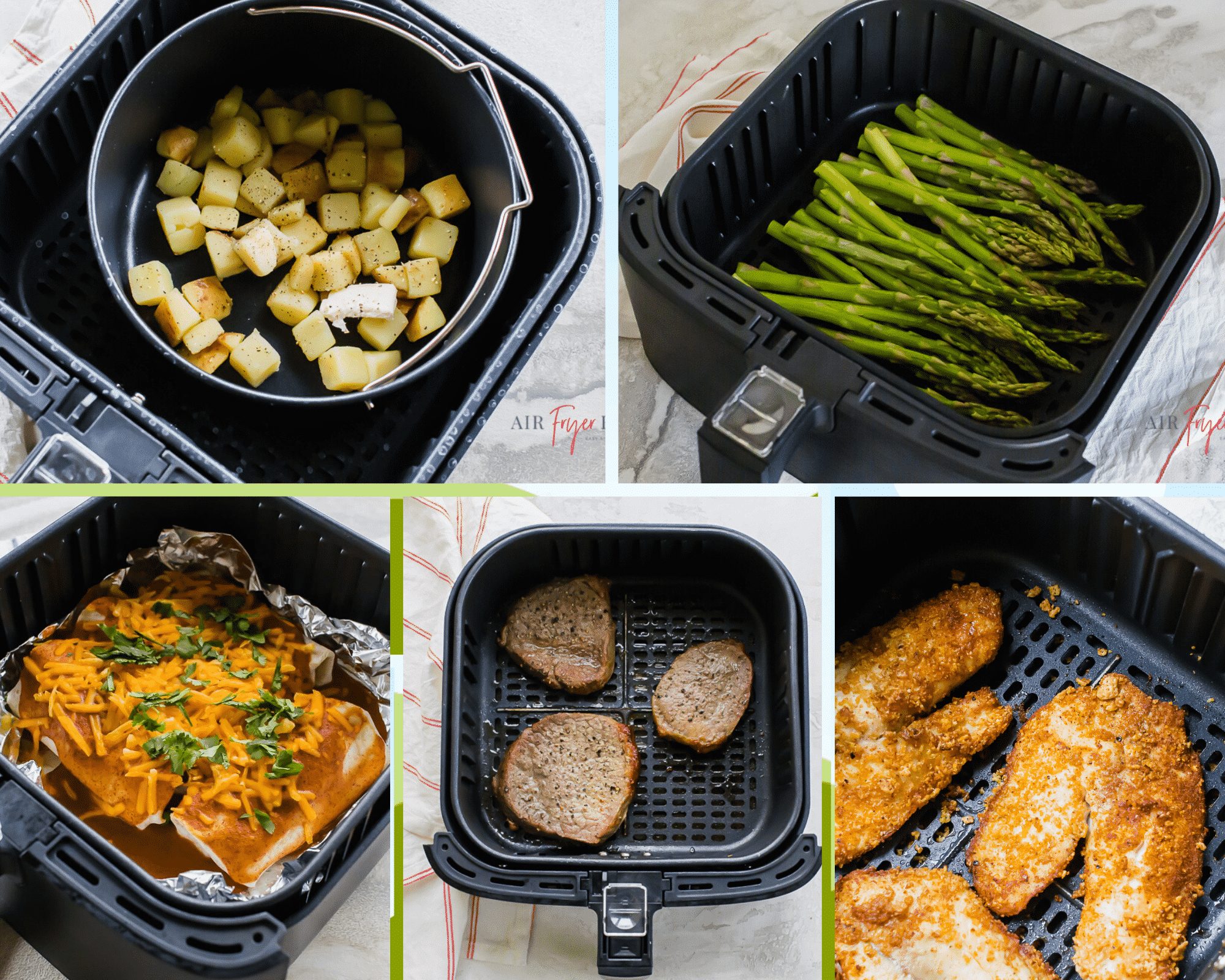 MORE COSORI AIR FRYER RECIPES
Want to use your Cosori Air Fryer to make some meals?
Check out these Air Fryer Recipes:
Do you have a sweet tooth? You can also make Air Fryer Cupcakes in your Cosori Air Fryer!
The options of what you can cook are endless!
We just launched a series about making frozen foods in the air fryer! The air fryer does a great job of reheating and cooking frozen foods!
Be sure to check out our series on Air Fryer Frozen Food Recipes!
HAVE ANY QUESTIONS ABOUT THE COSORI AIR FRYER? IF YOU DO, PLEASE LEAVE US A COMMENT BELOW AND WE WOULD BE HAPPY TO HELP YOU!