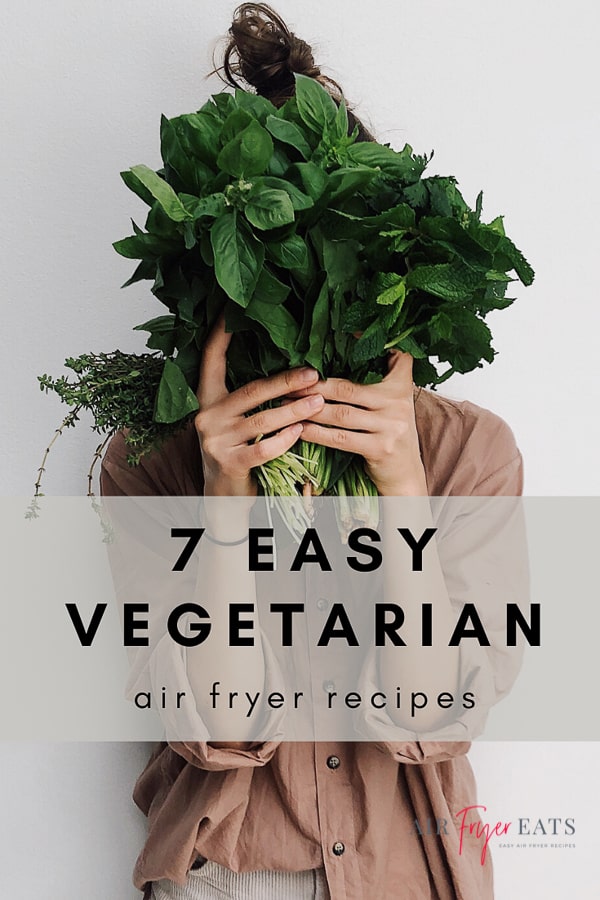 Vegetarian Air Fryer Recipes are becoming popular among air fryer users. Whether you are celebrating a Meatless Monday or are completely vegetarian, these air fryer recipes are drool worthy.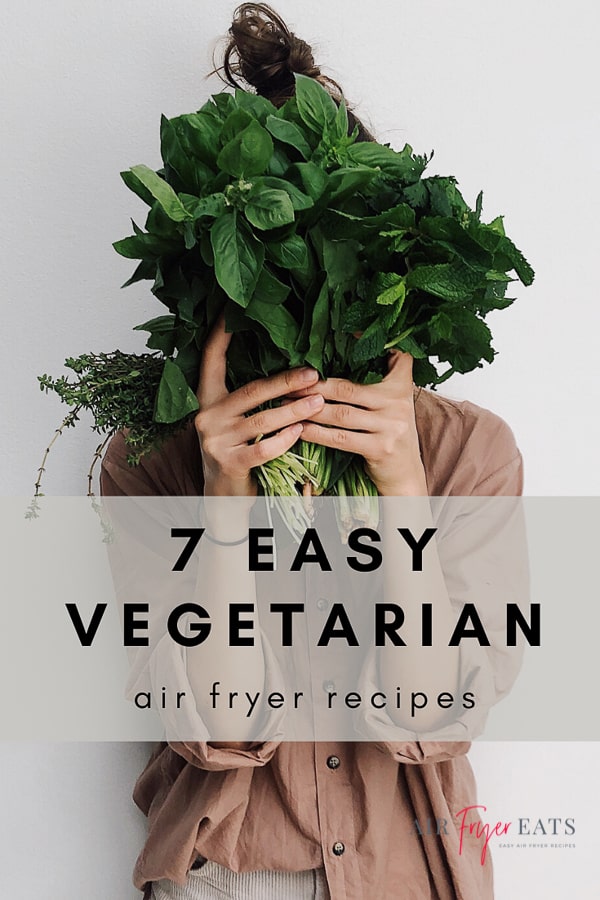 We have shared some meal plans that were meat based and we heard the request for vegetarian air fryer recipe plans as well.
So to celebrate that, we are kicking off with this post. In this air fryer menu plan you will find simple vegetarian air fryer recipes like Air Fryer Fried Rice and Air Fryer Cauliflower Tacos.
Dinner 1: Air Fryer Fried Rice
Honestly, this is one of my favorite air fryer recipes. I make this vegetarian air fryer recipe, quite often. I love to make it and then divide it into food safe containers for the week. Who wouldn't love food prepped ahead, right?! Here is my description of this delicious air fryer recipe: Air Fryer Fried Rice is a quick and easy air fryer recipe. No need to order take out, this recipe will make your tummy happy without the hassle of extra oil and salt! Here is the baking pan that I used in the air fryer.
Dinner 2: Air Fryer Cauliflower Tacos
I love love love this vegetarian air fryer recipe! It is perfect enough to help celebrate meatless Monday and taco Tuesday! ha! Air Fryer cauliflower tacos are a delicious veggie tacos that are perfect for any day of the week! These cauliflower tacos are an addicting, easy to make vegetarian recipe.
Dinner 3: Air Fryer Stuffed Peppers
This vegetarian air fryer recipe is quite adaptable. You can easily switch out the protein in these air fryer stuffed peppers to fit your tastebuds and needs! These vegetarian Air Fryer Stuffed Peppers will make dinner time a whole lot easier! They are an air fryer recipe that will have you coming back for seconds!
Dinner 4: Air Fryer Pizza
Air Fryer Pizza is a family friendly win when it comes to vegetarian air fryer recipes. We use pita circles or naan bread for our pizza crust. It works so well in the air fryer! Air Fryer Pizza is a quick and easy air fryer recipe. Who would have thought that pizza cooked in an air fryer would be so delicious?
Dinner 5: Tofu Noodle Bowls
Now this dinner makes enough for you to have leftovers for lunch the next day! I suggest that you use an EZ Tofu Press to help prep the tofu! Tofu noodle bowls are a delicious and easy lunch prep recipe. You can make these tofu noodle bowls at the start of your week and have a tasty lunch all week long!
Dinner 6: Zucchini Parmesan
Zucchini parmesan is a vegetarian air fryer recipe that is a spin on the classic chicken parmesan dish. No matter the season, you can typically find zucchini in the store. The zucchini can also be swapped with eggplant if you prefer.
Dinner 7: Vegetarian Hamburgers
This is literally one of my go-to vegetarian air fryer recipes. It actually isn't a recipe, but more of a directive on how to cook them. I keep some frozen beyond meat burgers in my freezer. If you don't know what I am talking about you can see them HERE but don't buy them online as they are expensive to ship. You can find them in your local grocer! If you have meat lovers in the house, the recipe works for beef or turkey burgers too!
Looking for purchase an air fryer? Wondering which air fryer is right for you?
Here are my TOP picks of air fryers on the market today!
Let's talk! Drop me a comment below telling me your favorite vegetarian air fryer recipe! I'd love to hear what you are cooking up!